Last Updated on February 6, 2023
Excellent news… the Bridgerton-verse is expanding!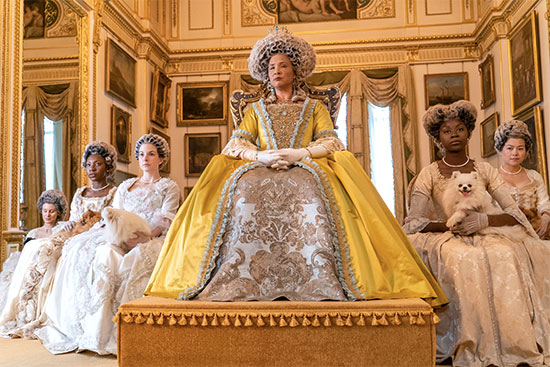 ---
To help keep this site running: Willow and Thatch may receive a commission when you click on any of the links on our site and make a purchase after doing so.
---
Based upon the series of novels by Julia Quinn, Netflix's "Bridgerton" is a romantic, scandalous, and quick-witted series that celebrates the timelessness of enduring friendships, families finding their way, and the search for a love that conquers all.
Season 2 premiered on Netflix on March 25, 2022; watch the trailer below. Seasons 3 and 4 of the Regency-set period drama have been confirmed, and a spinoff series is also in the works. Look for season 3 to premiere in the US sometime in 2023; stay tuned for the exact release date by signing up for our free newsletter here. 
---
---
Netflix and Shondaland have announced plans for an all-new limited series based on the origins of Queen Charlotte — the reimagined and beloved character played by Golda Rosheuvel, who captivated 82 million households around the world in Season 1 of "Bridgerton."
While the new costume drama will center on the rise and love life of a young Queen Charlotte (who isn't part of Julia Quinn's Bridgerton books), it will also tell the stories of young Violet Bridgerton and Lady Danbury.
About the upcoming spinoff, Netflix head of global TV Bela Bajaria shared "Many viewers had never known the story of Queen Charlotte before "Bridgerton" brought her to the world, and I'm thrilled this new series will further expand her story and the world of "Bridgerton."
Shonda Rhimes will write the new series; an official title and more details will be revealed at a later time. Jinny Howe, VP, Original Series at Netflix reminds us that "The show is a fictional portrayal of London in 1813 that lifts the facade of Regency life. Chris Van Dusen and Shondaland's Regency reimagined isn't meant to be history. It's designed to be more lavish, sexier and funnier than the standard period drama. "Bridgerton" took a seed of truth about Queen Charlotte's background to reimagine her as a Black monarch using her power to affect broader change in British society."
Bajaria added that the growing "Bridgerton" universe would keep delivering "the same quality and style" that fans of Season 1 love. "And by planning and prepping all the upcoming seasons now, we also hope to keep up a pace that will keep even the most insatiable viewers totally fulfilled."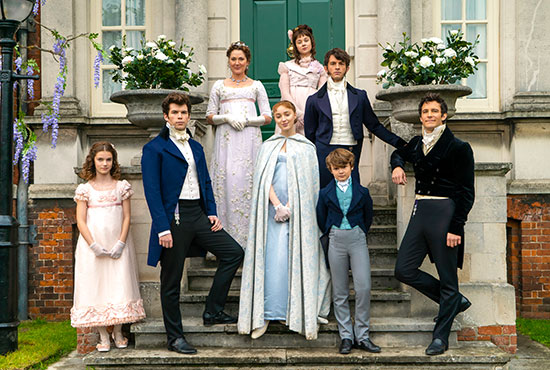 While Season 1 followed Daphne Bridgerton (Phoebe Dynevor), the eldest daughter of the powerful Bridgerton family as she made her debut onto Regency London's competitive marriage market, Season 2 of "Bridgerton" focuses on Anthony Bridgerton's (Jonathan Bailey) quest for love.
Though we are all curious as to what his future holds, Lady Whistledown herself has made it quite clear in her Society Papers that while she will be reporting on his romantic activities, she will not be sharing any more about Season 2 yet, reminding us that "Patience, after all, is a virtue." But it won't be long until Season 2 of "Bridgerton" comes to Netflix, with a March release date.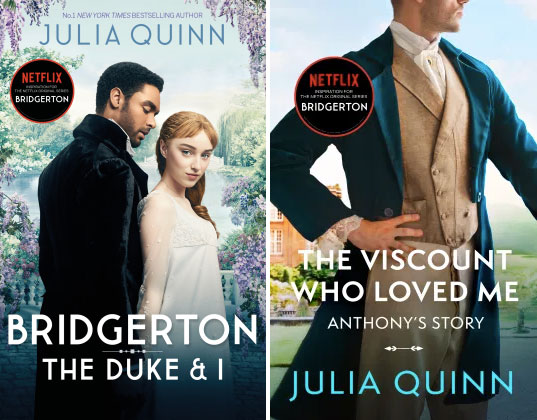 We do know that Rege-Jean Page (the Duke of Hastings) will not be returning, and that the second season is based on Julia Quinn's second book in the series, The Viscount Who Loved Me. Daphne does return, but this is her brother Anthony's story; he knows it's time to marry, and wants someone who checks all the boxes without stealing his heart. Enter Edwina (Charithra Chandran), the perfect debutante. She's kind-natured and endlessly endearing. But while she may be young and naive, she also knows what she wants: a true love match. 
However, Anthony is soon entangled with Edwina's sister, the new-to-London Kate Sheffield (Simone Ashley), "a smart, headstrong young woman who suffers no fools — Anthony Bridgerton very much included." Kate is a better match for him, and he may lose his heart after all. See the teaser clip below. 
But not everything will be by the book. Before the SAG Awards, Luke Thompson (Benedict Bridgerton) shared "I think with all the books and their relationship to the series, I think Julia Quinn has always been saying the books are the starting point and then the writers can have some sort of fun around it. So yes, it is the book in the sense that it is Anthony Bridgerton's love story… like with the first season, the main structure is the book, yes, but the writers are also having fun with it."
---
---
Dynevor teased that she expects Season 2 will also hold some "baby action" for her character Daphne, who remains a devoted wife. "I'd like to see her evolve as a mother, and as a woman… She's got her Prince Charming, and her child and everything she ever wanted, so what's next? Where does someone go when they get everything they want?"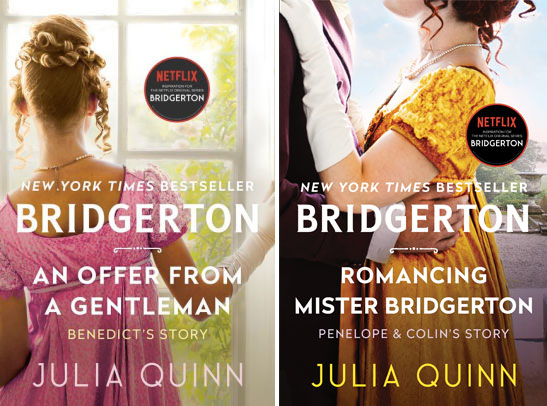 We will meet — likely through flashback as he was deceased in the first season — Edmund Bridgerton (Rupert Evans), the patriarch of the Bridgerton family. He's described as "a loving and devoted husband, whose true love match with Violet Bridgerton gave them eight perfect children. He's also an endlessly patient and kind father, who takes special pride in guiding his eldest son Anthony through life."
Showrunner Chris Van Dusen, who brilliantly brought Season 1 to life, also produces Season 2. He said "With "Bridgerton," I set out to make the period show I always wanted to see. I never could've anticipated how much the rest of the world also wanted to see it." (And would love the costumes.) 
Jess Brownell, who served as a writer on "Bridgerton" Season 1, and writer/producer on the second season, has been announced as Showrunner for Seasons 3 and 4. Brownell said "It's been incredibly rewarding working… on the first two seasons of "Bridgerton," and now, as these beloved characters are entrusted to me, I cannot wait to lend my unique vision to the next two seasons."

With so much more "Bridgerton" to come, it's a great time to read the eight books that inspired the series if you haven't already. As it became Netflix's biggest series, the popularity of Julia Quinn's Bridgerton novels ballooned – at one point five books from the series were on the New York Times Best Sellers list, with the first book in the series, The Duke and I holding steady at #1 for four weeks.
From the glittering ballrooms of Mayfair to the aristocratic palaces of Park Lane and beyond, the series continues to unveil a seductive, sumptuous world replete with intricate rules and dramatic power struggles, where no one is truly ever on steady ground.
---
---
The second season of "Bridgerton" promises lots of new characters, and stars Phoebe Dynevor (Daphne Bridgerton), Jonathan Bailey (Anthony Bridgerton), Simone Ashley (Kate Sharma), Charithra Chandran (Edwina Sharma), Shelley Conn (Mary Sharma), Nicola Coughlan (Penelope Featherington), Claudia Jessie (Eloise Bridgerton), Ruby Barker (Marina Thompson), Adjoa Andoh (Lady Danbury), Golda Rosheuvel (Queen Charlotte), Luke Thompson (Benedict Bridgerton), Luke Newton (Colin Bridgerton), Ruby Stokes (Francesca Bridgerton), Will Tilston (Gregory Bridgerton), Florence Hunt (Hyacinth Bridgerton), Ruth Gemmell (Lady Violet Bridgerton), Bessie Carter (Prudence Featherington), Harriet Cains (Philipa Featherington), Polly Walker (Lady Portia Featherington), Calam Lynch (Theo Sharpe), Rupert Young (Jack), Martins Imhangbe (Will Mondrich), Lorraine Ashbourne (Mrs. Varley), Jessica Madsen (Cressida Cowper), Kathryn Drysdale (Genevieve Delacroix) Joanna Bobin (Lady Cowper), Emma Naomi (Alice Mondrich), Hugh Sachs (Brimsley) and Julie Andrews (Voice of Lady Whistledown).
---
If you enjoyed this post, be sure to see The Period Films List, with the best British period dramas, historical and costume movies and TV series sorted by era, read about The Costumes in Bridgerton here, and see the list of period dramas new on Netflix Fall 2022 here.