Last Updated on January 28, 2020
When the midwives of Nonnatus House return to PBS for a new season this spring, they encounter new challenges as the population shifts, rules change and old diseases return.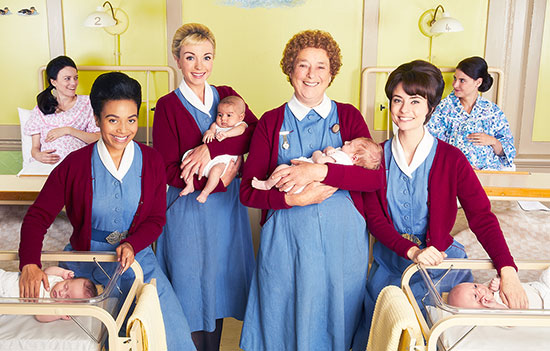 ---
To help keep this site running: Willow and Thatch may receive a commission when you click on any of the links on our site and make a purchase after doing so.
---
Meanwhile, their own experiences are fueled by love, loss and doubt.
Below, we tease the first few episodes of the British period drama, share photos, and the US Season 9 premiere date.
---
---
When the nuns return to Poplar, hospitals are being reorganized and are facing budget cuts. Homes are being demolished, threatening traditional family structures. The year is 1965.
Series' creator Heidi Thomas reports that "There are wrecking balls everywhere, and it's up to Sister Julienne, and the midwives and medics of Nonnatus House, to help find a way out of the rubble. When they themselves come under threat, their job becomes even harder." 
But Thomas also shares that it's not all work for the nuns.
She promises "a posse of visiting medical students, a Horticultural Extravaganza which tests Fred to the limit, and a firework display with a lot of toffee apples. Life, in some ways, has never been sweeter."
And we can count on the new season to tug on our heartstrings. "Time and again, we see our beloved regulars patching over the gaps in the system with ingenuity, kindness and – that eternal, priceless, beautiful thing – their care."
Season 9, episode 1 premieres Sunday, March 29th 2020, 8:00 p.m. ET.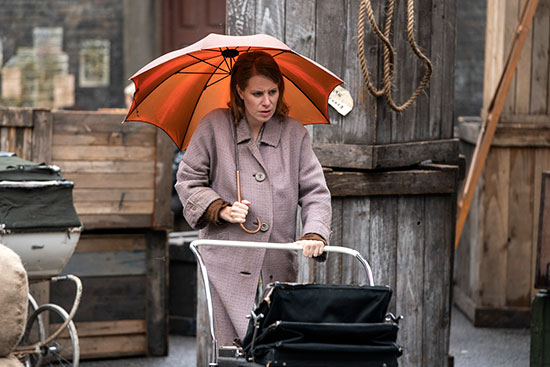 In the first episode of Season 9, Dr. Turner and Nurse Crane must deal with an alarming outbreak of diphtheria. Fred finds an abandoned baby in a dustbin, and the team must help locate its mother.
Season 9, episode 2 premieres Sunday, April 5th 2020, 8:00 p.m. ET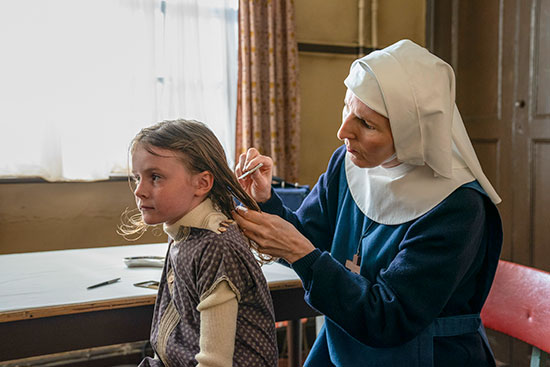 When we next tune in, Fred and Sister Monica Joan catch a woman stealing the team's milk. When they learn she's pregnant, they bring her into the care of the maternity home. Romance blooms between Miss Higgins and Sergeant Woolf.
Season 9, episode 3 premieres Sunday, April 12th 2020, 8:00 p.m. ET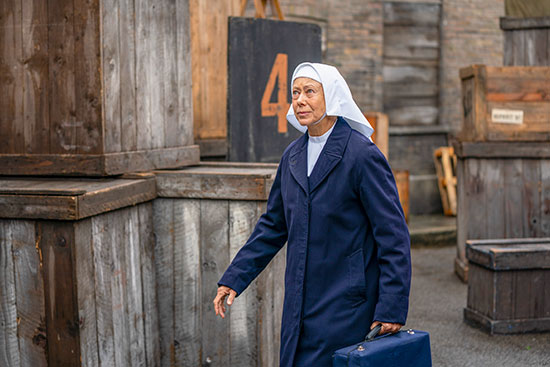 In episode three, Lucille is seconded to St. Cuthbert's and delivers a baby in an elevator. Nurse Crane goes to a school to give vaccines to new students.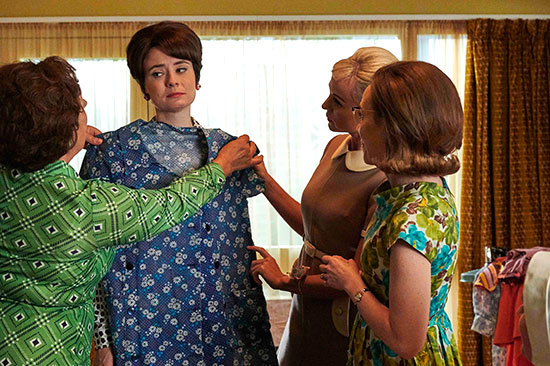 Violet, Trixie, Sister Frances and Valerie also put on a charity fashion show for the community – in which Trixie wears the shortest miniskirt ever seen in Poplar. 
"Call the Midwife" Season 9 has 8 episodes in all.
About the new season, Heidi Thomas says "As the series unfolds, and 1965 rolls by, we see the team dealing with cases involving cancer, diptheria, dementia, fistula, and homelessness. They are faced with loneliness among the elderly, the traumas of an exhausted carer, and the defiant behaviour of a young and vulnerable prostitute. They deliver more babies born out of wedlock, care for a couple whose beloved infant dies, and support a brave and beautiful new mother who is blind. Meanwhile the Turner's own family comes under threat, Lucille's romance does not run smooth, and Sister Julienne is driven to take an extraordinary step."
The beloved period drama has been renewed for Seasons 10 and 11, so there will be no shortage of midwives in your future.
Call the Midwife is AVAILABLE to STREAM. 
"Call the Midwife" is based on the memoirs of Jennifer Worth. The first volume, Call the Midwife: A True Story of the East End in the 1950s, was published in 2002. The complete collection is available HERE. 
---
If you enjoyed this post, be sure to see The Period Films List,with the best British, historical and costume dramas sorted by era.