Last Updated on December 10, 2018
Treat someone on your list – or yourself – to one of these items in our gift guide for period drama fans. Follow the links to shop these t-shirts, mugs, candles, teas, and other costume drama gifts, and start spreading the love of shows like Poldark, Outlander, and Victoria.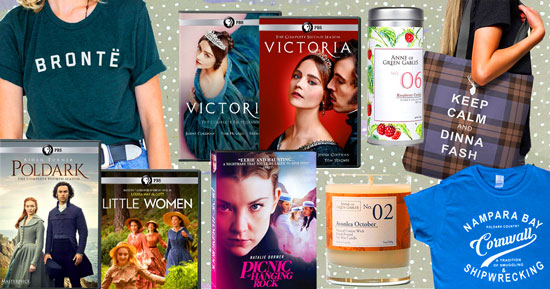 ---
To help keep this site running: Willow and Thatch may receive a commission when you click on any of the links on our site and make a purchase after doing so.
---
The giveaway is now closed.
The list of winners is at the end of the post. 

1) Keep Calm and Dinna Fash Tote from Sassy Sassenach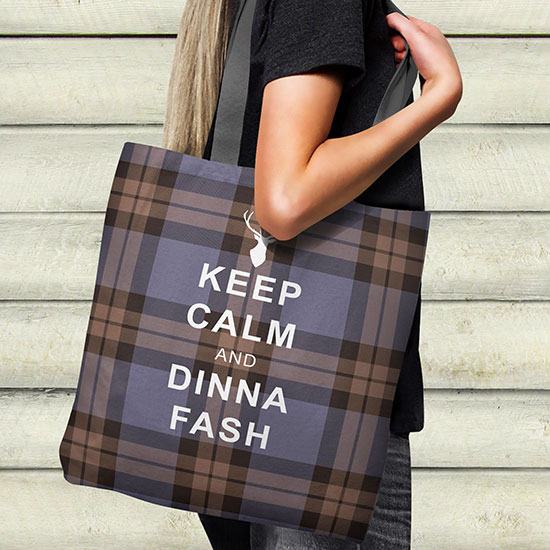 You'll love this Outlander inspired tote bag reminding everyone in Gaelic to relax. At 18 x 18 inches this large tote is big enough and sturdy enough for whatever you can throw at it and it's gorgeous design will turn heads too! The tartan evokes the soft hues of the highland heathers. Hand-sewn in America using durable, yet lightweight spun polyester fabric. The artwork is printed on both sides and the bag has a sturdy 1" wide cotton webbing strap for maximum shoulder comfort, and boxed corners making the bag 3.75″ deep. Get yours now
---
---

2) Newly Released Costume Drama Series from PBS and Acorn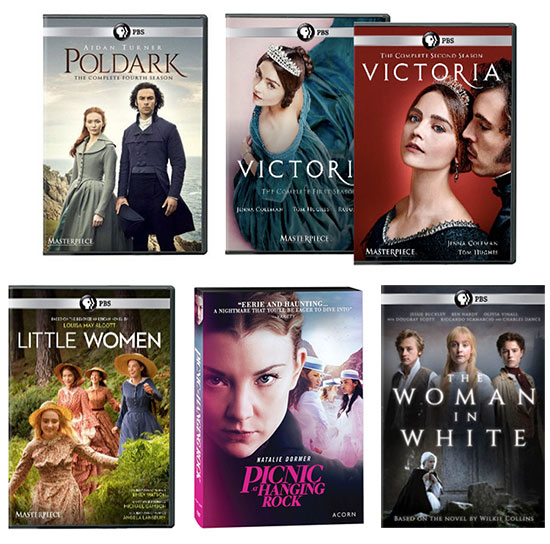 These DVDs of just-released period drama series from PBS Masterpiece and Acorn are sure to please. 
Poldark – Season 4: The rip-roaring TV drama returns for a fourth season of action-packed episodes, starring Aidan Turner as the roguish Ross Poldark and Eleanor Tomlinson as his fiery partner, Demelza. In Season 4, it's 1796, and to defend Cornwall and those he loves from an empowered George, Ross must play the political game on a journey that takes him to the nation's capital and into new perils. Get yours now
Victoria Seasons 1 & 2: Queen Victoria is one of the most powerful women the world has ever known. Jenna Coleman stars as the young queen at the outset of her epic reign, which set the stage for an entire era that would be named in her honor. Get yours now
Little Women: Based on Louisa May Alcott's beloved novel, and set against the background of a country divided, Little Women follows the four March sisters on their journey from childhood to adulthood while their father is away at war. Under the guidance of their mother, the girls navigate what it means to be a young woman. Starring Emily Watson, Michael Gambon, Angela Lansbury and Maya Hawke. Get yours now
Picnic at Hanging Rock: Natalie Dormer leads a dazzling ensemble cast in this adaptation of the acclaimed Australian novel. On Valentine's Day, 1900, three schoolgirls and their governess vanish under mysterious circumstances while on an outing. The subsequent investigation exposes long-held secrets, as the students, families and staff of the school reckon with growing paranoia—and the possibility that some answers are beyond our grasp. Get yours now
The Woman in White: This bold five-part adaptation brings a distinctly modern take to Wilkie Collins' beloved mystery novel, combining romance, intrigue, and danger in a thrilling ride from the corridors of English country houses to the dankest, deepest corners of the Victorian madhouse. Starring Jessie Buckley, Ben Hardy, and Olivia Vinall, with Dougray Scott as Sir Pervical Glyde and Charles Dance as Mr. Fairlie. Get yours now
---

3) Brontë T-Shirt from Exploring With Words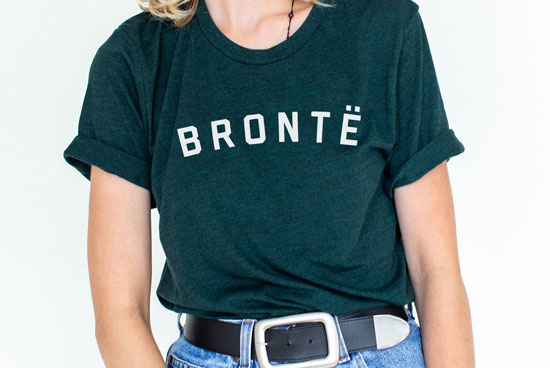 Simply put, this is about to be your favorite shirt — it's made with a premium quality fabric that's comfortable, soft, durable, and has that perfectly worn-in, vintage look. Warning: Your friends are going to love this shirt too, so you're going to have to remind them often that it is indeed yours, so maybe just get them one now? These premium quality shirts are made with a tri-blend material consisting of 50/25/25 polyester/combed ring-spun cotton/rayon. It feels better than a hug. In a choice of colors and sizes. Get yours now
---

4) Murdoch Mysteries: The Christmas Cases from Acorn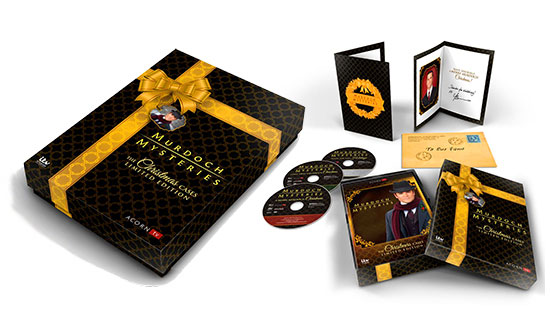 This new release is a special Limited Edition of the holiday movies of the smash hit Canadian and Acorn TV period mystery series. Garnering an amazing 45 Gemini® and Canadian Screen Awards nominations from the Academy of Canadian Cinema & Television during its run, the series centers on Detective William Murdoch (Yannick Bisson), a methodical and dashing detective, who enlists radical new forensic techniques to solve some of the city's most gruesome murders in Edwardian Toronto. DVD 3-Disc Set, three feature-length Christmas-themed episodes (A Merry Murdoch Christmas, Once Upon a Murdoch Christmas, Home for the Holidays) plus bonus featurettes and a collectible Christmas card. Guest stars include Brendan Coyle (Downton Abbey) and Megan Follows (Anne of Green Gables). Get yours now
---

5) Nampara Bay Cornwall T-Shirt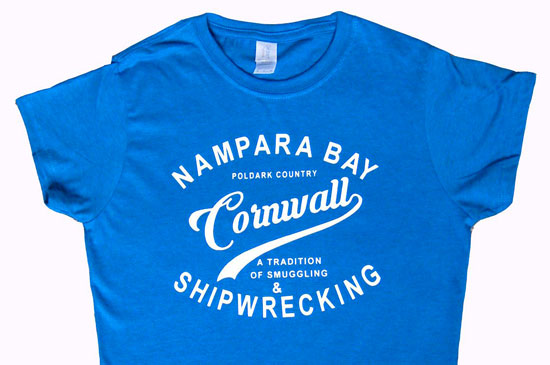 Swoon over Poldark Country with this shirt that reads "Nampara Bay Cornwall Poldark Country A tradition of smuggling & shipwrecking." This 90% Cotton ladies shirt design comes in blue color and a choice of sizes. Get yours now
---

6) When Calls the Heart Flour Sack Towels from Oh Yay Studio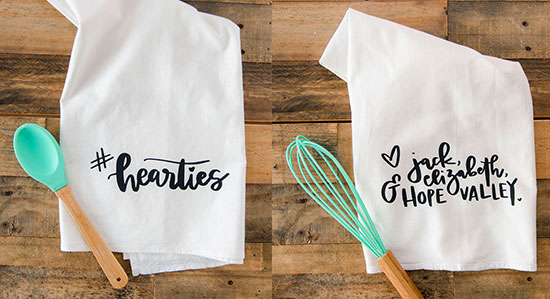 If you love Jack, Elizabeth and Hope Valley as much as we do, then you need this towel to celebrate one of the best shows on the Hallmark channel, When Calls the Heart. The towels are made from 100% cotton, white, flour sack fabric, with finished edges. They wash up very well and withstand the many hours of holiday baking! Get yours now
---

7) Obstinate Headstrong Girls T-Shirt – Castle Gate Designs
A perfect gift for Jane Austen fans, this shirt reads "Society for Obstinate Headstrong Girls – Seriously Displeasing People Since 1813." Lady Catherine told Elizabeth Bennet that she was "seriously displeased" with Lizzie's forthrightness and strong-will in Pride and Prejudice. The tri-blend fabric creates a vintage, fitted look. And extreme durability makes this t-shirt withstand repeated washings and still remain super comfortable. In a choice of colors and sizes. Get yours now A 9" lined journal with the same design is also available.
---

8) Brontë Sisters Christmas Cards from Amanda White Design

These illustrations of the Brontë sisters and Haworth Parsonage were created from cut paper collages. They are the perfect cards for anyone who has enjoyed the period dramas Jane Eyre and Wuthering Heights, book lovers and fans of the famous novelist sisters alike. Each is blank inside for your message and is individually packed in a cellophane sleeve with a brown recycled kraft envelope. The decorative reverse carries an explanatory text. Three Brontë designs are available. Get yours now  
---

9) Two Family Friendly Period Dramas for Christmas 
The whole family can enjoy these PG-rated Christmas period dramas, year after year. 
The Christmas Candle (2013): In 19th-century England, a minister's quest to modernize his village puts him at odds with people who believe that whoever lights the candle that an angel touched will receive a miracle on Christmas Eve. Starring  Hans Matheson, Samantha Barks, Lesley Manville. Get yours now
The Man Who Invented Christmas (2017): In 1843 London, author Charles Dickens finds himself in financial trouble after writing three unsuccessful novels in a row. Desperate for a hit, Dickens relies on real-life inspiration and his vivid imagination to bring Ebenezer Scrooge, Tiny Tim and other classic characters to life in "A Christmas Carol," forever changing the holiday season into the celebration known today. Starring Dan Stevens, Mark Schrier, Patrick Joseph Byrnes. Get yours now 
---

10) Mary Poppins Mug from Lucy in the Sky Shop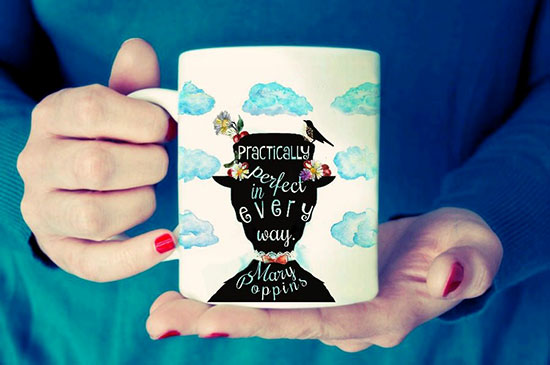 Looking for the perfect amount of your hot beverage without refills? Search no more. Just like you, this mug is "Practically perfect in every way," making this sturdy, glossy ceramic mug an essential in your cupboard.  Get yours now
---

11) Anne of Green Gables Inspired Teas from Shop at Sullivan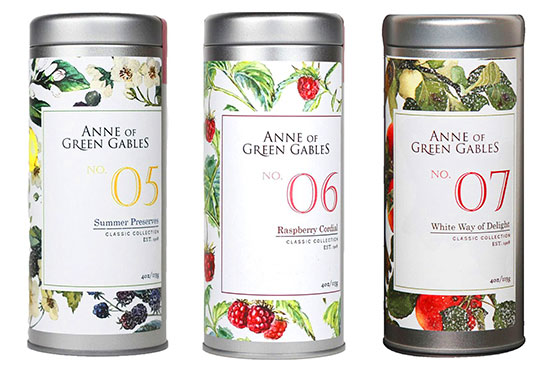 Here's a new way to enjoy some time with your favorite redhead. 
Avonlea's Summer Preserves Tea is a great way to keep summer with you all year round. Keep the best of the summer harvest with this sensational sipper. Best served steaming hot, our Summer Preserves Tea is a recipe Marilla would be proud of. With hints of tropical fruit like mango, passionfruit, kiwi, and berries, this green tea is  the perfect afternoon pick-me-up that will have you coming back for more. Get yours now
The Raspberry Cordial Tea is a guilt-free sweet you can share with the whole family. With visible candied raspberries, this Oolong tea is the perfect accompaniment to an afternoon of reading. Sweet and full-bodied, the Raspberry Cordial Tea pairs best with a vanilla scone, or warm crumpets with jam. Get yours now
The White Way of Delight Tea is a blend that warms the soul and invigorates the senses. With visible dried apple pieces, this black tea brings joy to hectic mornings. Full-bodied with notes of sweet cinnamon, the White Way of Delight Tea pairs best with a slice of banana bread, or a warm chocolate fudge brownie. Get yours now
---

12) Anne of Green Gables Inspired Candles from Shop at Sullivan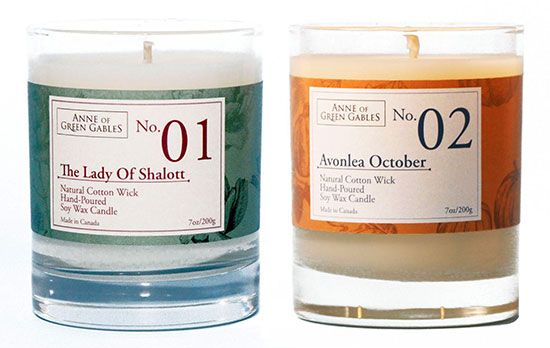 Evoke Anne's dramatic reveries, no leaky boat required.
The Lady of Shalott: With naturally sweet notes of current and thyme, this candle transports you to the forests of Anne's childhood. The Lady of Shalott candle is designed to transform your environment and strengthen your focus. Thyme is a tried and true home remedy for reducing stress and boosting energy. Get yours now
Avonlea October: For an autumnal Avonlea. Marilla is in the kitchen baking pumpkin pie, while Matthew is tending to Green Gables, and Rachel Lynde is busy sticking her nose in other people's business. Get yours now
---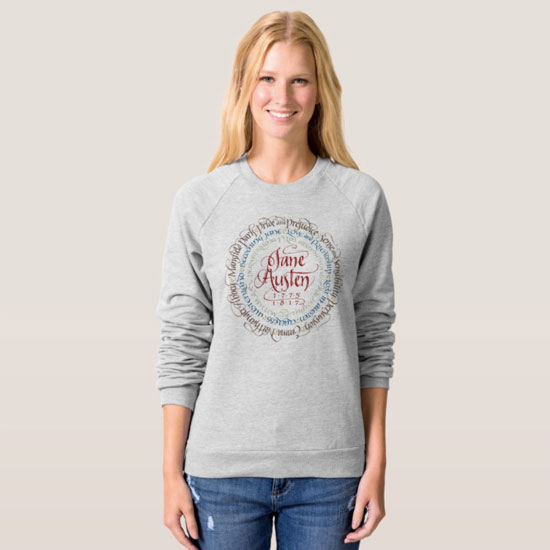 And while you are looking for that perfect something, we hope you'll also shop Willow and Thatch's Jane Austen Period Drama Adaptations merchandise, click on our links (like these that take you to Etsy and Amazon) and make purchases on those sites, and buy period-inspired products from our Lovely Things Shop. Thank you!
---
---
Our twelve winners are as follows: Patti Gavigan wins #1, Patti Villavicencio wins #2, Savannah Alday wins #3, Kaylla Steadman wins #4, Monica Toland wins #5, Jean Miller wins #6, Erika Messer wins #7, Jenny Reddersen wins #8, Antonina Ruth Bruno wins #9, Julia Delic wins #10, Mari Beegle wins #11, and Susan Huston wins #12. Congrats to all! You should be receiving an email from us on Monday, but if not, please contact us here as soon as possible after that.
About the GIVEAWAY: There will be 12 winners, one for each numbered item in our gift guide. US residents, age 18 an older are eligible to win all items 1 – 12. Residents of Canada, age 18 and older are eligible to win numbers 10, 11, 12 but not the others. If you are from Canada, you must mention that at the time of entry. The winners will be chosen randomly, and will be announced here.
Giveaway ends Sunday, December 9th at 11:59 PM EST. 
To enter the GIVEAWAY: For one chance to win, leave a comment below with your top 3 choices, by number. (Please note that comments are approved manually, so if you don't see yours right away, that's why.) For example, if your top choices are the Outlander Tote, the Brontë T-Shirt, the Mary Poppins Mug,  you would comment "My choices are 1, 3, 10." If you are one of our winners, we will do our best to award you one of your choices, but if that is not possible we will select a different item from the guide for you.
For a second chance to win, share this post to one of your social networks. You must share it publicly, and leave a note where you shared it, so we can confirm that the post was shared.
Here's a recap of the items in the giveaway, but look back at the full gift guide above for more details about each.
1) Outlander Tote
2) Newly Released Costume Drama Series from PBS (5 Series on DVD)
3) Brontë T-Shirt 
4) Murdoch Mysteries: The Christmas Cases Limited Edition DVD Set
5) Nampara Bay Cornwall T-Shirt
6) When Calls the Heart Flour Sack Towels (Set of 2)
7) Obstinate Headstrong Girls T-Shirt & Journal
8) Brontë Sisters Christmas Cards (Set of 6, assorted)
9) Two Family Friendly Period Dramas for Christmas
10) Mary Poppins Mug
11) Trio of Anne of Green Gables Inspired Teas
12) Pair of Anne of Green Gables Inspired Candles
See the Official Rules here.

If you enjoyed this post, you'll want to wander over to The Period Films List to discover new TV series and movies to watch, all sorted by era. You'll especially like the Best Period Dramas: Christmas List. Also see Hallmark's Austen Inspired Christmas, 10 Victorian Family Christmas Movies, Hallmark's A Christmas Memory and A BBC Charles Dickensian Christmas.