Last Updated on September 4, 2021
Did you tune in to "Lucy Worsley's Royal Myths & Secrets" on PBS last summer, as our favorite royal historian transformed herself into Queen Elizabeth I, Queen Anne, and Marie Antoinette?
This August and September, over three new episodes, viewers can watch as Lucy Worsley continues her journey across Europe to visit the incredible locations where royal history was made.
In "Lucy Worsley's Royal Myths & Secrets" Part 2, Worsley dives into the English Reformation, the Regency Era, and the Russian Revolution.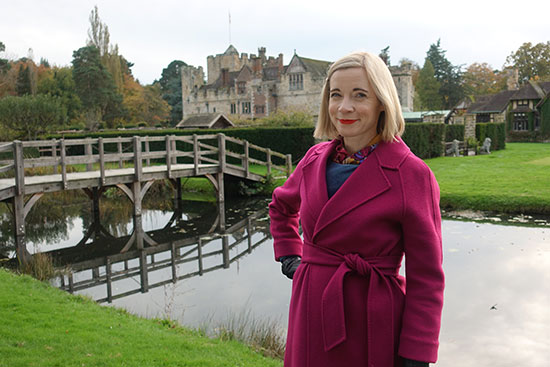 ---
To help keep this site running: Willow and Thatch may receive a commission when you click on any of the links on our site and make a purchase after doing so.
---
In the continuing series, Lucy Worsley sorts out fact from fiction about tumultuous times when radicalism and rebellion threatened Europe's monarchies. From political earthquakes to a "mad" king, from the Tower of London to the streets of Moscow, Lucy reveals that royal history isn't always what it seems. 
Lucy examines three pivotal historic periods, uncovering the artworks and artifacts that monarchs used to enhance their power and prestige, and the attempts, often successful, to bring them down.
Featuring interviews with experts and authors, who uncover long-held myths and shine light on the exaggerations, "Lucy Worsley's Royal Myths & Secrets" Part 2 reveals the lesser-known stories behind three historical moments, and how the use of "spin" by the powerful has long preceded our modern era.
As always, check local listings for each of the following premiere dates. The series is also available with PBS Masterpiece Channel. Read about Part 1 of Lucy Worsley's Royal Myths & Secrets" here. 
---
---
LUCY WORSLEY'S ROYAL MYTHS & SECRETS – Part 2 (2021)
Premieres Sundays, August 29 – September 12, 2021 8:00 p.m. ET
---
---
Episode 1: The Reformation
Premieres Sunday, August 29, 2021, 8:00-9:00 p.m. ET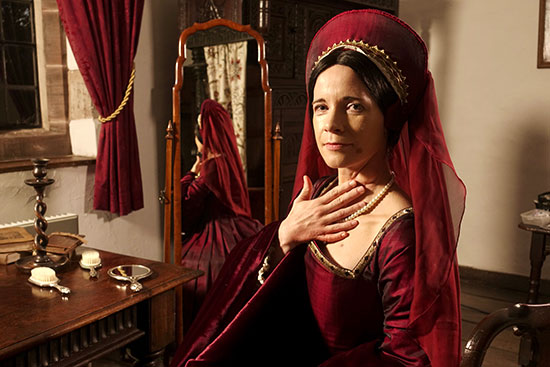 Lucy Worsley investigates the inside story of the English Reformation. Was Henry VIII's desire to divorce Catherine of Aragon and marry Anne Boleyn the real reason for England's split from Catholic Europe? Or was a secret political agenda at work? Lucy discovers that Anne Boleyn was not the scheming seductress portrayed in films and TV, but a well-educated young woman who introduced Henry to revolutionary new ideas about monarchy and a king's relationship with God. 
Lucy acquaints viewers with the King's ruthless chancellor, Thomas Cromwell, who used Henry's love life as a smokescreen to supercharge the monarch's power. And she investigates how the Reformation caused decades of upheaval and suffering, as hundreds of religious dissenters were persecuted, tortured and burned at the stake. Finally, Lucy charts the legacy of the Reformation, which drove a wedge between Britain and mainland Europe that persists to this day.
Watch online for free HERE until September 26, 2021
---
---
Episode 2: George IV and The Regency
Premieres Sunday, September 5, 2021, 8:00-9:00 p.m. ET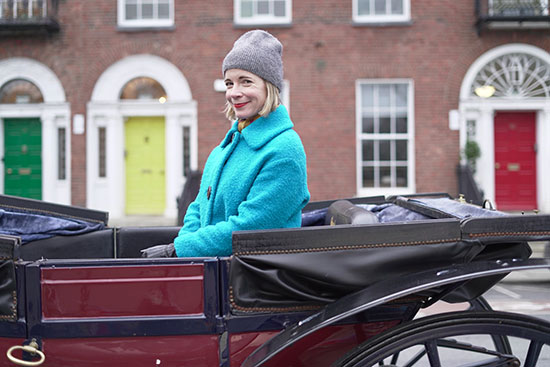 The Regency Era, thought of as genteel and well-ordered, full of beautiful buildings and Jane Austen romance, was actually an age of revolution. Lucy examines the so-called "madness" of King George III and how it threatened the British throne. Contrary to popular myth, the King's illness generated sympathy among the British public, but it forced him to hand over power to his extravagant and unpopular son, who would eventually be crowned George IV. 
Lucy investigates the new King's secret marriage to his Catholic mistress, his debauched lifestyle and enormous debts, revealing that many subjects thought him entirely unsuitable to reign. Despite the threat of revolt, George IV restored splendor to the monarchy through art and architecture, creating a myth that he personally had vanquished the revolutionary French at the Battle of Waterloo. Ultimately, Lucy discovers that while George IV remained a subject of scathing satire, revolution in Britain was quelled during his reign and the monarchy was saved.
---
---
Episode 3: The Russian Revolution
Premieres Sunday, September 12, 2021, 8:00-9:00 p.m. ET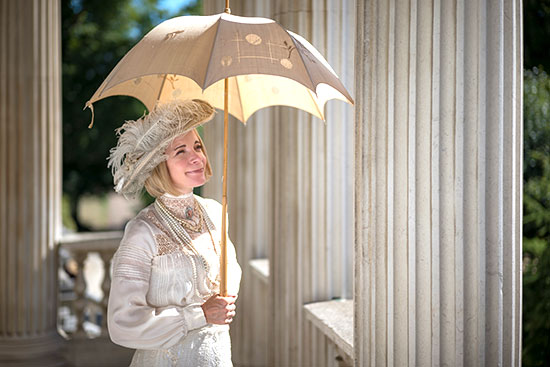 Contrary to the oft-told story of the Russian Revolution—that Lenin and the Bolsheviks swept the Czar from power in October 1917 and Communism was born—Lucy reveals that a group of women workers actually started the revolution in February 1917. The Czar, forced to abdicate long before the Bolsheviks took control, was betrayed by his cousin, King George V, who opposed the British government's offer of asylum. That offer, Lucy reveals, would have saved the lives of the Czar and his family, a deadly secret that was kept for decades. 
She explores how the Bolsheviks used films and books to glorify the October Revolution, while belittling the February Revolution as irrelevant and bourgeois. When Lenin died in 1924, Stalin faked his way to the top, bolstering his claim to be Lenin's chosen successor by having his image inserted into photographs.
But royal history is always being rewritten to suit those who are telling it. In the last 30 years, the Romanov family has made a remarkable comeback. As Vladimir Putin shapes his own narrative, the Czar and his family are now venerated as martyrs, and the Russian Revolution and Lenin are marginalized. 
---
If you missed part 1 of "Lucy Worsley's Royal Myths & Secrets," you can read about that and watch trailers for the episodes here. 
The host of several popular PBS specials, including A VERY BRITISH ROMANCE WITH LUCY WORSLEY, 12 DAYS OF TUDOR CHRISTMAS, VICTORIA & ALBERT: THE WEDDING, TALES FROM THE ROYAL BEDCHAMBER and more, Lucy Worsley is a royal historian, TV host, chief curator at Historic Royal Palaces (the charity which looks after the Tower of London, Hampton Court Palace, Kensington Palace and other historic places) and author of numerous books, including Queen Victoria: Twenty-Four Days that Changed Her Life, Jane Austen at Home, Eliza Rose, The Art of the English Murder and others.
---
If you enjoyed this post, wander over to The Period Films List. You'll also want to see Lucy Worsley: Secrets of the Six Wives, Lucy Worsley's Royal Palace Secrets, and Lucy Worsley's Royal Photo Album.