Last Updated on January 16, 2022
Missing "Outlander" and you're ready for a new binge-worthy fantasy romance that defies all odds? Time travel back to Elizabethan London with "A Discovery of Witches."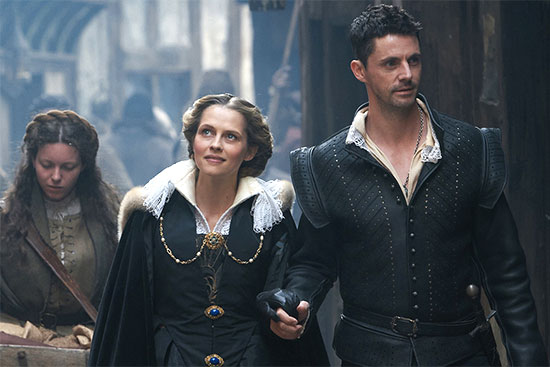 ---
To help keep this site running: Willow and Thatch may receive a commission when you click on any of the links on our site and make a purchase after doing so.
---
Based on the All Souls trilogy by Deborah Harkness, the series stars Teresa Palmer (Hacksaw Ridge) as Diana Bishop, and Matthew Goode (Downton Abbey) as Matthew Clairmont. Thank you to our friends at AMC Networks for partnering with us so we could bring you this review. 
---
---
If "A Discovery of Witches" isn't on your radar as a must-watch British period drama, that may be because the series starts off in the present day, and it's not until the Season 2 (on DVD and Blu-Ray on August 17, 2021) that our lead characters step back in time to 16th century England.
Let's catch you up.
Diana Bishop (Teresa Palmer) is a historian of alchemy who teaches at Yale University, and Matthew Clairmont (Matthew Goode) is a geneticist, and fellow of All Souls College at Oxford University. While Diana is at Oxford researching early thought on alchemy, the pair are drawn together. In the first season, we soon learn that they are both creatures; Diana is a witch, and Matthew is a vampire.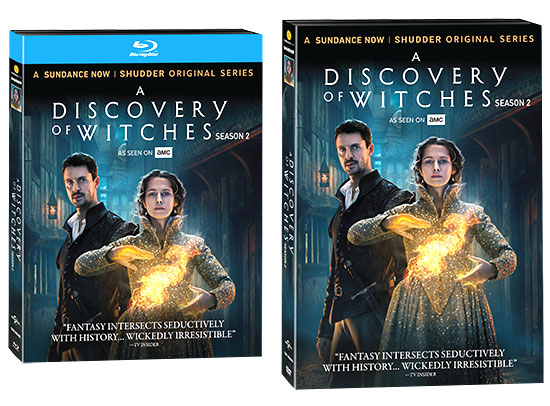 Those looking for their next period drama might be tempted to jump right in to Season 2 of "A Discovery of Witches," and while that would work just fine after catching up here, there's no need to skip the first season just because it's contemporary-set. Sci-fi fantasy infused Season 1 (included with Prime membership here until 1/31/22) has plenty to hold the interest of someone who normally watches sumptuous costume dramas, and makes the watching of Season 2 all the richer. 
Like Season 2, the first season is a visual feast. Filmed on location at Oxford and in Venice, the scenes are transporting, and the sets, including a recreation of the Bodleian Library, are spectacular. Period drama fans will also appreciate that because Matthew has been alive for so very long, even in the 21st century he has old-world manners, a grand English country house, and a family castle in France.
It's easy to suspend disbelief and fall headlong into the story, because the narrative is grounded in reality. A Discovery of Witches writer Deborah Harkness, a scholar of history, says her life can be summed up in three words: "history, books, and libraries." While writing the novels that the series is based on, she researched what books people of the period, specifically her characters Diana and Matthew, would have been reading — and then she read them all.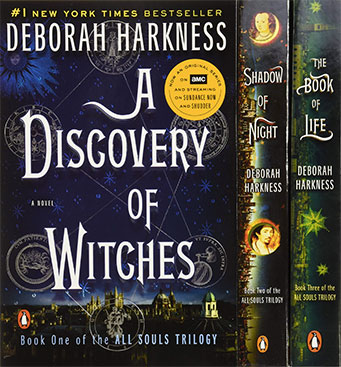 In the television adaptation, her characters are expertly brought to life, and though they are mainly witches and vampires with superhuman abilities, they seamlessly blend into the world around them as professors, historians, doctors, and researchers.
When we are introduced to Diana, she may be a witch, but she's a reluctant one. She doesn't want to use her powers, and she's not in control of them anyway. And that's a problem, because more than anything she wants to lead a normal life.
She's not the only creature hiding in plain sight, but in the 21st century, witches are losing their powers, and vampires are dying out. By the end of the first season, Diana's powers are no longer a secret, nor is her forbidden bond with Matthew. To protect themselves, they decide to hide "somewhere in time."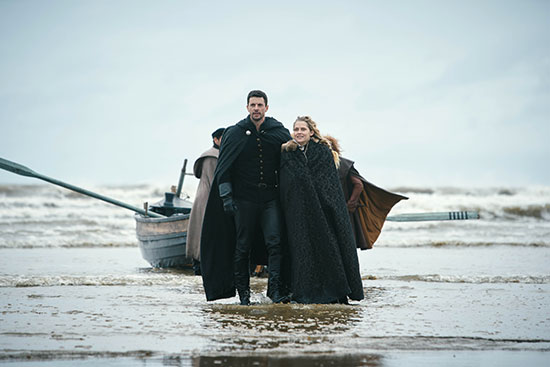 And that means going back to a period in history that Diana has researched, and to one Matthew has already lived through.
Over 10 episodes, Season 2 of "A Discovery of Witches" shape-shifts from a contemporary-set fantasy drama, into an Outlander-esque period drama that takes place in London in 1590.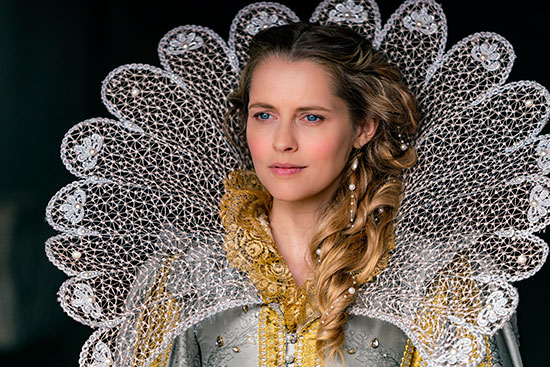 Here, the couple must find a powerful witch teacher to help Diana control her magic and search for the elusive Book of Life. Enemies are everywhere, the threat to witches is growing, and Diana and Matthew's romance faces a barrage of new threats– from within as much as without.
They must overcome deep personal fears and jealousies, baring their darkest secrets to one another if they are to stay alive, stay together, and find a way back to the present day. (Not to worry, that won't happen at least until Season 3.)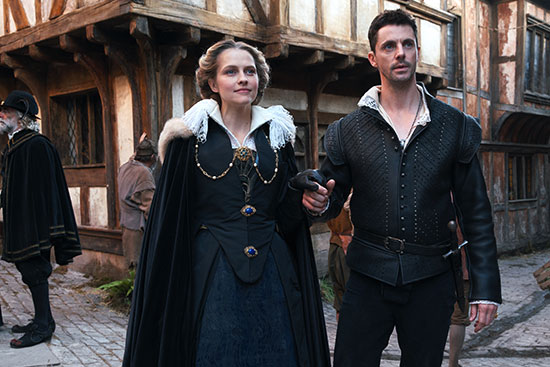 Though this isn't a traditional historical costume drama, many of the characters we meet in Season 2 are based on real people, and viewers are treated to several scenes with Queen Elizabeth I herself.
While there are plenty of creepy bloodsucking vampire feedings, and dark battles along the way, at its core, "A Discovery of Witches" is a romantic against-all-odds love story. As Goode puts it, Diana and Matthew's connection is "puissant," and powerful (and sweet, and steamy) it is.
In one of Diana's most troubled moments, her mother tells her "You can't skip the bad parts of the story. You have to face them." And this is true for the dark bits of "A Discovery of Witches."
Filled with witches and vampires, this may not be the kind of period drama you are accustomed to, but if you want a chance at a happy ending for Matthew and Diana, and the other delightful creatures they call family, keep watching. "A Discovery of Witches" is spellbinding.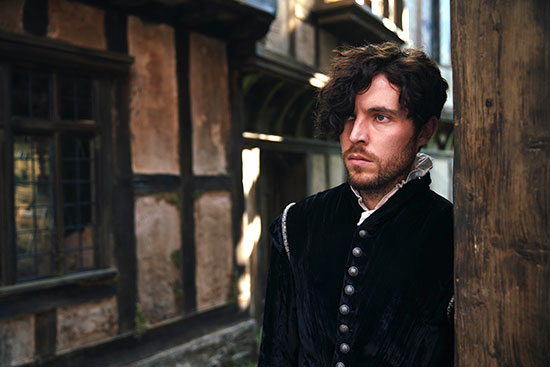 Season 2 guest stars include Tom Hughes (Victoria) as Kit Marlowe, Shelia Hancock (The Boy in the Striped Pajamas) as Goody Alsop, Steven Cree (Outlander) as Gallowglass and James Purefoy (Vanity Fair) as Philippe De Clermont.
They join Alex Kingston (Upstairs Downstairs) who stars as Sarah Bishop, Valarie Pettiford (The Blacklist) as Em, Trevor Eve (Death Comes to Pemberley) as Gerbert, Malin Buska (The Girl King) as Satu, Lindsay Duncan (Sherlock) as Ysabeau De Clermont, Owen Teale (Robin Hood ) as Peter Knox, Gregg Chillin (Da Vinci's Demons) as Domenico, Aiysha Hart (Colette) as Miriam, Edward Bluemel (Persuasion) as Marcus, Daniel Ezra (All American) as Nathaniel and Aisling Loftus (War & Peace) as Sophie.
Season 2 of "A Discovery of Witches" releases on DVD and Blu-Ray on August 17, 2021. Watch the trailer below.
The series originally aired on the AMC streaming platforms Sundance Now and Shudder earlier this year and is currently airing linearly on AMC.
---
If you enjoyed this post, you'll want to wander over to The Period Films List. You'll especially like the Best Period Dramas: Tudor and Stuart Eras List.