Last Updated on September 2, 2023
We've gathered up the period dramas that are newly included with your US Prime Video membership in June, July, and August 2023. We also include titles that can be watched for free with Freevee, no subscription needed.
Then, we share the historical / costume / period dramas that are newly available on Prime Video Add-On Channels, are available to rent, and movies and TV series in the genre that are being released to DVD this summer.
Check this list throughout the season; we'll update all the sections (alphabetically) as more titles become available. If some of these titles look familiar, it's because they were previously available with Prime Video, were pulled off, and now they are back.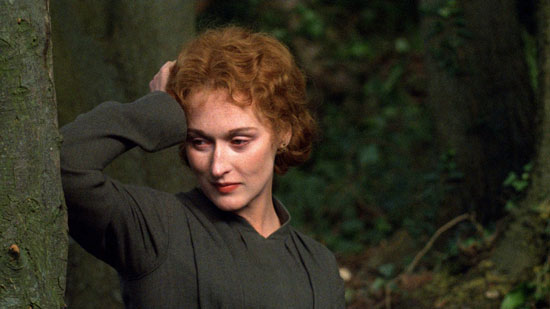 ---
To help keep this site running: Willow and Thatch may receive a commission when you click on any of the links on our site and make a purchase after doing so.
---
To watch the trailers for the movies and TV series on this list, read the descriptions and add them to your watchlist, just click on the title of the film. This is a US-based list, but if you live in Canada or the UK, you can also use our links to check availability in your country.
Finally, we list some newly added non-period movies and series like British shows and romances that you may also like, that are included with your Amazon Prime Video membership.
From British costume dramas to sweeping romantic epics, there's a lot here by the end of the season; we hope this list helps you discover more period dramas to love.
The spring Prime Video list is here. Also see the list of Period Dramas New on Netflix Summer 2023.
Those who are new here should know that Willow and Thatch also has a special section for period dramas that have been added recently to different streaming services. See the "New to Streaming" drop-down menu at the top of the page.

Period Dramas Added in June 2023
Newly available historical, costume and period dramas (movies and TV series) that are included with your Prime Video membership, or can be watched for free with ads on Freevee (formerly IMDb TV).
---
---

12 Years a Slave (2013)
Based on the true story of Solomon Northup. It is 1841, and Northup, an accomplished, free citizen of New York, is kidnapped and sold into slavery. Stripped of his identity and deprived of all dignity, Northup is ultimately purchased by ruthless plantation owner Edwin Epps and must find the strength within to survive. Filled with powerful performances by an astonishing cast that includes Benedict Cumberbatch, Brad Pitt and newcomer Lupita Nyongo, this historical drama is both an unflinching account of slavery in American history and a celebration of the indomitable power of hope.
Starring Chiwetel Ejiofor, Michael Kenneth Williams, Michael Fassbender.
Rated R for violence/cruelty, some nudity and brief sexuality
Available June 1
---

Armageddon Time (2022) 
Set in 1980s Queens, New York,  a young Jewish boy befriends a rebellious African-American classmate to the disapproval of his privileged family and begins to reckon with growing up in a world of inequality and prejudice. "Armageddon Time" is a deeply personal story on the strength of family, the complexity of friendship and the generational pursuit of the American Dream.
Starring Anne Hathaway, Jeremy Strong, Anthony Hopkins.
Rated R for language and some drug use involving minors.
Available June 20
---

Charming the Hearts of Men (2021)
In the early 60s, a sophisticated woman returns to her southern home town and finds her options are limited. With the help of a Congressional ally, she inspires historic legislation which allows opportunities never before afforded to women.
Starring Kelsey Grammer, Anna Friel, Sean Astin, Courtney Gains.
Rated 13+
Available June 3
---

The Danish Girl (2015)
A love story loosely inspired by the lives of Danish artists Lili Elbe and Gerda Wegener. Lili and Gerda's marriage and work evolve as they navigate Lili's groundbreaking journey as a transgender pioneer. Set in Copenhagen, Denmark, in 1926.
Starring Eddie Redmayne, Alicia Vikander, Amber Heard, Adrian Schiller.
Rated R for some sexuality and full nudity.
Available June 1
---

The French Lieutenant's Woman (1981)
Two intertwining and related love stories… In the first story (set in 1867 England), a strange young woman is dishonored by her affair with a French officer, and loved by a proper young Victorian gentleman who falls hopelessly in love with her. The second story (set in the present) chronicles the similar relationships of the actors who are portraying the protagonists of the first story in a film. In both stories, the lovers are affectingly played by Meryl Streep and Jeremy Irons. John Fowles' novel was adapted for the screen by Harold Pinter and directed by Karel Reisz. Cinematographer Freddie Francis has been praised for his painterly re-creation of 19th-century Dorset, as well as his complementary 20th-century mise-en-scene. A must-watch!
Starring Meryl Streep, Jeremy Irons, Hilton McRae, Emily Morgan, Charlotte Mitchell, Lynsey Baxter.
Rated R for some sexuality
Available June 1
---

League Of Extraordinary Gentlemen (2003)
In an alternate turn-of-the-previous-century fictional reality, Queen Victoria assembles some of the greatest criminal legends of the time to team up for a secret mission. When a masked madman threatens to launch a global Armageddon, legendary adventurer Allan Quartermain steps in with a legion of superheroes, the likes of which mankind has never seen, including Dorian Gray, Dracula's bride, Tom Saywer, Captain Nemo, Dr. Jekyll and an Invisible Man. Now, despite fighting their own personal demons – and each other – they must join forces to save the world.
Starring Sean Connery, Stuart Townsend, Peta Wilson, Jason Flemyng, Tony Curran, Shane West.
Rated PG-13
Available June 1
---

Effigy: Poison and the City (2019)
In this historical thriller, it is 1828 in the German port city of Bremen: a female law clerk tries to prove her worth during the investigation of multiple poisonings. Based on a true story.
Starring Suzan Anbeh, Elisa Thiemann, Christoph Gottschalch.
Rated 13+
Available June 14
---

The following period-set movies and series (and period-inspired titles) are also newly available and included with your Prime membership or with Freeevee in June 2023. Click on the titles for more information, to watch trailers where available, and to start streaming full movies or episodes:
June 1: The Basket (2000), Brokeback Mountain (2004), Chitty Chitty Bang Bang (1968), Glory (1990), Henry V (1989), Kingdom of Heaven (2005), Little Women (1949), Mississippi Burning (1989), One Night With The King (2006), The Color Purple (1986), The Four Feathers (2002), Waiting for Anya (2020), Wuthering Heights (1970). June 2: The Adventures of Huck Finn (2012). June 4: The Captain (2018). June 6: Adventures of a Mathematician (2021). June 14: Waiting for the Barbarians (2019), Modigliani (2004), Tale of the Nine Tailed (Season 2). June 15: Germinal (1994). June 20: Selma (2015). June 21: De Gaulle (2020). June 27: Romulus, My Father (2007), Ladies in Lavender (2005).
On Freevee: The Hours (2002), The Tailor's Wife (2014), The Help (2011), Much Ado About Nothing (1993), The Greatest Story Ever Told (1965), West Side Story (1961), Red Tails (2012), Kingslayer (2022), Brotherhood Of The Wolf (2002), The Little Hours (2017), Bernice Bobs Her Hair (1976).
"Murdoch Mysteries" (Seasons 1 – 9) is available to stream for free with ads, here. Set in early 20th century Toronto, "Murdoch Mysteries" explores the intriguing world of William Murdoch, a detective who pioneers innovative forensic techniques to solve some of the city's most gruesome crimes. Read more about the series here. 
---
---

Period Dramas Added in July 2023
Newly available historical, costume and period dramas (movies and TV series) that are included with your Prime Video membership, or can be watched for free with ads on Freevee (formerly IMDb TV).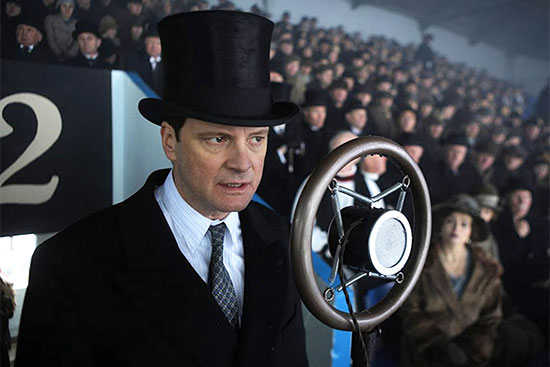 ---
---

Babylon (2022)
A silent film superstar, a young starlet, a production executive, and a musical sensation strive to stay on top of the 1920s Hollywood scene while maintaining relevance in an industry ready to move on to the next best thing.
Starring Brad Pitt, Margot Robbie, Diego Calva.
Rated R strong sexual content, graphic nudity, bloody violence, drug use, and pervasive language.
Available July 18
---

Dickensian (Season 1)
Set within the fictional realms of Charles Dickens' critically acclaimed novels, over 10 episodes, "Dickensian" brings together some of literature's most iconic characters, including Scrooge, Fagin and Miss Havisham, as their lives intertwine in 19th century London. With a wealth of back stories sourced from the novels, the British period drama "Dickensian" delivers fast-paced storylines with surprising twists and turns.
Starring Tuppence Middleton, Tom Weston-Jones, Stephen Rea.
Rated 13+
Available July 20
---

The King's Speech (2010)
England's Prince Albert must ascend the throne as King George VI, but he has a speech impediment. Knowing that the country needs her husband to be able to communicate effectively, Elizabeth hires Lionel Logue, an Australian actor and speech therapist, to help him overcome his stammer. An extraordinary friendship develops between the two men, as Logue uses unconventional means to teach the monarch how to speak with confidence.
Starring Colin Firth, Geoffrey Rush, Helena Bonham Carter, Derek Jacobi, Jennifer Ehle.
Rated R for some language
Available July 14 
---

Dances with Wolves (1990)
In this romantic historical period drama, a Civil War soldier develops a relationship with a band of Lakota Indians. Attracted by the simplicity of their lifestyle, he chooses to leave his former life behind to be with them. Having observed him, they give the name Dances With Wolves. Soon he is a welcomed member of the tribe and falls in love with a white woman who has been raised in the tribe.
Starring Kevin Costner, Mary McDonnell, Graham Greene, Rodney A. Grant, Tantoo Cardinal, Steve Chambers.
Rated PG-13
Available July 31
---

The Last Post (2017)
From BBC Studios, a six episode wartime British period drama set in Aden in 1965. This is the story of a British army unit quashing a Yemeni fight for independence in the Middle East and the women and children who were there with them.
Starring Jeremy Neumark Jones, Tom Glynn-Carney, Stephan Campbell Moore.
Rated TV-14
Available July 16
---

Ran (1985)
Akira Kurosawa retells Shakespeare's classic tragedy King Lear against a samurai backdrop. Lord Hidetora is a warlord who transfers his kingdom to his eldest son. A power struggle ensues, incited by his two disinherited younger sons. "Ran" was nominated for Best Director, Best Cinematography, and Best Art Direction-Set Decoration, and took home the Oscar for Best Costume Design in 1986.
Starring Tatsuya Nakadi, Akira Terao, Jinpachi Nezu.
Rated R for violence, language, and sexual content
Available July 1
---

Till (2022) 
"Till" is a profoundly emotional and cinematic film about the true story of Mamie Till Mobley's relentless pursuit of justice for her 14 year old son, Emmett Till, who, in 1955, was lynched while visiting his cousins in Mississippi. In Mamie's poignant journey of grief turned to action, we see the universal power of a mother's ability to change the world.
Starring Danielle Deadwyler, Jalyn Hall, Whoopi Goldberg.
Rated
Available July 18 
---

Tipping the Velvet (Season 1)
A tempestuous British period drama love story between Victorian women, adapted for the BBC from the novel by Sarah Waters. A vibrant and outrageously fun tale of love and life set in the hidden, decadent world of bohemian London in the 1890s.
Starring Rachael Stirling, Keeley Hawes, Jodhi May.
Rated TV-MA
Available July 18
---

The following period-set movies and series (and period-inspired titles) are also newly available and included with your Prime membership or with Freeevee in July 2023. Click on the titles for more information, to watch trailers where available, and to start streaming full movies or episodes:
July 1:1900 (1977), Across The Great Divide (1976), Chaplin (1993), Cotton Club Encore (1984), Gladiator (2000), Hacksaw Ridge (2016), Last Man Standing (1996), Man in the Moon (1991), Paths of Glory (1957), The Assassination Of Jesse James By The Coward Robert Ford (2007), The Big Country (1958), The Shawshank Redemption (1994), The Pianist (2003), The Reader (2009), Cyrano, My Love (2018), Kon-Tiki (2013), Nicholas Nickleby (2002), Betrayed (2020), The Untouchables (1987). July 2: Mr. Church (2016). July 21: The Last Knights (2015), The Butler (2013). July 26: The Imitation Game (2014), Saint Ralph (2005), The Railway Man (2014), Mao's Last Dancer (2009), Grey Owl (1999). July 28: Big Eyes (2014). July 30: When Calls the Heart (Season 1).
Also for a limited time beginning July 1, watch the first episode of Why Didn't They Ask Evans? (2022) here, and of Agatha Christie's Poirot (Season 1) for free here, and stream Domina (Season 1) for free here.
On Freevee: July 1: Radio Days (1987), The Revenant (2015) , Wings of Courage (1995).
---
---

Period Dramas Added in August 2023
Newly available historical, costume and period dramas (movies and TV series) that are included with your Prime Video membership, or can be watched for free with ads on Freevee (formerly IMDb TV).
---
---

Margrete: Queen of the North (2021)
1402. Queen Margrete is ruling Sweden, Norway and Denmark through her adopted son, Erik. But a conspiracy is in the making and Margrete finds herself in an impossible dilemma that could shatter her life's work: the Kalmar Union.
Starring Trine Dyrholm, Søren Malling, Jakob Oftebro.
Rated 18+
Available August 14
---

The Rainbow (1988)
This 3 episode BBC adaptation of DH Lawrence's novel tells of the passions and fortunes of a Midlands farming family at the turn of the century. Ursula Brangwen, nearing the end of her schooldays, is strongly attracted to the son of a family friend. When he leaves to fight in the Boer War, Ursula forms a close attachment with her teacher, Winifred Inger.
Starring Imogen Stubbs, Clare Holman, Martin Wenner.
Rated 13+
Available August 19
---

Summer of Rockets (2019)
A 6-episode British period drama from the BBC showcasing some of our favorite actors; watch the trailer above. Britain, 1958. Relations with Russia are charged with suspicion and fear. As a Russian émigré, businessman Samuel Petrukin is determined to integrate his young family into the establishment. But are his glamorous, upper-class new friends all they seem?
Starring Toby Stephens, Keeley Hawes, Linus Roache, Timothy Spall.
Rated TV-14
Available August 4
---

Sweet Land (2005)
When Lars' grandmother Inge dies in 2004, he is faced with a decision — sell the family farm on which she lived since 1920, or cling to the legacy of the land. Seeking advice, he turns to the memory of Inge and the stories she had passed on to him.
Starring Elizabeth Reaser, Tim Guinee, Lois Smith, Patrick Heusinger, Alan Cumming, Stephen Pelinski.
Rated PG
Available August 10
---

The following period-set movies and series (and period-inspired titles) are also newly available and included with your Prime membership or with Freeevee in July 2023. Click on the titles for more information, to watch trailers where available, and to start streaming full movies or episodes:
August 1: Amadeus (1984), Behind the Sun (2001), The Chosen (Season 3), Frost/Nixon (2009), Posse (1993), The Black Stallion (1979), Moulin Rouge (1952), Heart Of Dixie (1989), Moll Flanders (1996), Wild Prairie Rose (2016), The Canterbury Tales (1980), The Private Life of Sherlock Holmes (1970), Bawdy Tales (1974), The Women Of Brewster Place (1989), The Secret of Santa Vittoria (1969), Hanna's War (1988). August 3: Vincent & Theo (1990), Alexander the Great (1956). August 10: The Black Stallion Returns (1983). August 14: The Warrior Queen of Jhansi (2019). August 15: Savannah (2014), White Mischief (1988). August 23: Grace of Monaco (2014). August 25: The partially period-set movie Yesterday's Children (2000), The Adventures of Marco Polo (1938). August 27: The Name of the Rose (1986). August 29: The Lost City (2006), Champagne Charlie (1989). August 30: When Hope Calls (Season 1), Sweet Country (2018).
You won't want to miss the reality documentary series Full Steam Ahead (2016) with historians Ruth Goodman, Alex Langlands and Peter Ginn as they bring back to life the golden age of steam, exploring how Victorian railways helped to shape modern Britain.
Also, for a limited time, watch episode 1 of Agatha Christie's Marple (Season 1) for free with Prime, the first episode of The Son (Season 1), and episode 1 of The Winter King (Season 1).
On Freevee: August 1: The Revenant (2015), Nanny McPhee Returns (2010).
---
---

Period Dramas New to Prime Video Channels
This section contains period dramas added in June, July, and August 2023 (movies and TV series) that are included with add-on Prime Video Channels. If you don't already subscribe to the channel, click the link on the film title to sign up for a free trial.
---
---
Acorn TV: The Larkins (Season 2): When Pop (Bradley Walsh) sells the crumbling mansion next door to waspish newcomers for more than it"s worth, he celebrates with plans to build a swimming pool-but his neighbors soon plot their revenge. Can the Larkin clan keep him out of prison?
BritBox: Father Brown (Season 10): The crime-fighting priest celebrates 10 years as he returns to solve more countryside mysteries involving royal visits, kidnappings and notorious gangsters.
MGM+: Domina (Season 2): "Domina" follows the extraordinary rise of Emperor Augustus Caesar's third wife, Livia Drusilla, bringing to life the exploits, affairs, and battles for political clout that surrounded this power couple who sat at the heart of the Roman Empire. 
MGM+: The Winter King (Season 1): Bastard son Arthur returns to the land he's been banished from to find a kingdom in chaos. Seeking the aid of his oldest confidants, Arthur aims to right Britain's path as he faces the most unexpected of obstacles. 
MHz Choice: The New Nurses (Season 5): A Danish hospital in the 1950s embarks on a radical experiment: training men as nurses. 
Paramount+ and MGM+: Babylon (2022): A tale of outsized ambition and outrageous excess, it traces the rise and fall of multiple characters during an era of unbridled decadence and depravity in early Hollywood.
PBS Masterpiece: Charité (Season 3): East Berlin in the summer of 1961: Dr. Ella Wendt is transferred from Senftenberg to the Charité to ensure health care. Doctors and nursing staff are leaving the GDR en masse for West Berlin. 
PBS Masterpiece: Endeavour (Season 9): Spring 1972 brings with it a new start for Morse. His return to CID coincides with a gruesome discovery in a college garden. The investigation leads him and Thursday to a celebrated orchestra and when a second tragedy hits, they uncover a web of secrets at the company's core. Meanwhile, grisly London business turns up on Oxford's doorstep when a brutal murder is committed in a derelict warehouse. 
PBS Masterpiece: Giovanna's Journey (Winds of Passion): Also known as "Furore: Capitolo Seconda," the second installment of the Italian series "Furore" but fine to watch as a standalone show, stars Raffaella Di Caprio as Giovanna Minutillo, a young Neapolitan girl in the 1960s who discovers she was kidnapped as a baby, and goes on a journey across Italy to find her family. 
PBS Masterpiece: Grantchester: (Season 8): "Grantchester" returns with Will happily married to Bonnie, and Geordie and Cathy content in their rebuilt relationship. But an accident and shocking announcements threaten the stability and happiness found by Grantchester's vicar and police detective duo. Exploring faith, forgiveness, and redemption, this explosive season of the British period drama tests Will and Geordie to the limit. Read more about it. 
PBS Masterpiece: Love and Sacrifice (Season 2): From the last year of the Belle Epoque until the arrival of World War One tragically seals their fate, Brando, Silvia, the entire Corradi family–and all the men, women and children tied to their villa and their quarry–must fight for love, for their ideals, for power–and against injustice. Everyone will sacrifice for their passion. From Walter Presents, in Italian with English subtitles.
STARZ: Outlander (Season 7): In order to protect what they've built, the Frasers have to navigate the Revolutionary War. They learn that sometimes to defend what you love, you have to leave it behind.
---
---

New Period Dramas to Rent
This section contains period dramas added in June, July, and August 2023 (movies and TV series) that are newly available to rent on Prime Video, or have had a significant price drop. Click on the titles for trailers and descriptions, and to add films to to your watchlist. 
---
---

1923 (Season 1)
From Academy Award nominee Taylor Sheridan, "1923" is the next installment of the "Yellowstone" origin story after "1883." The series introduces a new generation of the Dutton family and explores the early twentieth century when pandemics, historic drought, the end of Prohibition, and the Great Depression all plague the mountain west, and the Duttons who call it home.
Starring Harrison Ford, Helen Mirren, Brandon Sklenar.
Rated TV-MA
---

Chevalier (2023)
Inspired by the incredible true story of Joseph Bologne, Chevalier de Saint-Georges, the son of an African slave and a French plantation owner, Chevalier follows the celebrated violinist-composer and fencer and his improbable rise in French society, ill-fated love affair, and falling out with Marie Antoinette.
Starring Kelvin Harrison Jr., Lucy Boynton, Samara Weaving.
Rated PG-13
---

Godland (2023)
In this stunning psychological epic from director Hlynur Pálmason, a Danish priest makes the perilous trek amid beautifully forbidding landscapes to Iceland's southeastern coast with the intention of establishing a church. There, he finds his resolve tested as he confronts the harsh terrain, temptations of the flesh, and the reality of being an intruder in an unforgiving land.
Starring Elliott Crosset Hove, Ingvar Sigurðsson, Vic Carmen Sonne.
Rated PG-13
---

Hilma (2022)
Lasse Hallström's Hilma portrays an unconventional woman, who was posthumously recognized as the pioneer of abstract art. Starring Lena Olin, we follow Hilma's spiritual awakening after the loss of her beloved younger sister, her unconventional love life, and the impetus behind her work, from the writings of Rudolph Steiner to the strong influence of the Theosophic Movement.
Starring Lena Olin, Tora Hallström, Catherine Chalk.
Rated 16+
---

How to be a Good Wife (2021)
Maintaining a household and stoically submitting to conjugal duty are the skills Paulette Van Der Beck teaches with fervor in her homemakers institute. Her certainties are shaken when she finds herself widowed and ruined. Is she rattled by the return of her first love or the wind of freedom in May '68? What if the good wife finally became a free woman?
Starring Juliette Binoche, Yolande Moreau, Noémie Lvovsky.
Rated PG-13
---
Also see The Great (Season 3), and Father Brown (Series 10), When Calls the Heart (Season 10).
---
---

New Period Drama DVD Releases
This section contains a selection of historical, costume, and period dramas and other titles of interest that are being released this season to DVD and Blu-ray.
---
---
Wartime Girls: The Complete Second Season
---
---

Other Shows You May Also Like 
This section contains a curated list of movies and TV series newly included on Prime, that are NOT period dramas. We think fans of period and costume dramas will enjoy them just the same. Follow the links to watch the trailers. You may also like:
Available in June: June 1: AIR (2023), Arrival (2016), The Kids Are All Right (2010), Rent (2005), Silver Linings Playbook (2012), The Apartment (1960), The Love Letter (1999), To Sir, With Love (1967). June 6: TÁR (2022). June 7: Love Sarah (2021). June 12: Carmen (2022). June 15: The Country Doctor (2016). June 16: Osama (2004). June 21: The Last Film Show (2021), Me Without You (2002).

Available in July: July 1: Legally Blonde (2001), Legally Blonde 2: Red, White & Blonde (2003), Lemony Snicket's A Series of Unfortunate Events (2004), Men in Black (1997), Under The Tuscan Sun (2003), Unknown (2011), Witness For the Prosecution (1957), You, Me and Dupree (2006), Yours, Mine & Ours (2005). July 4: The Turn Of The Screw (2020). July 2: The Adventures of the Wilderness Family (1975). July 5: Sweet Kaaram Coffee (Season 1). July 7: St. Vincent (2014). July 8: Barbara (2012). July 18: The Line Of Beauty (2006). July 26: Greenfingers (2001), Ben Is Back (2018).
Available in August: August 1: What a Girl Wants (2003), When Harry Met Sally (1989), Rumor Has It (2005), Monster's Ball (2002), The Lincoln Lawyer (2011). August 7: Joanna Lumley's Britain (2021). August 11: Red, White & Royal Blue (2023). August 29: Women Talking (2023). August 31: Children Of Men (2007).

---
If you enjoyed this post, be sure to see The Period Films List, with the best British period dramas, historical and costume movies and TV series sorted by era.