Last Updated on September 15, 2023
We have your period drama line-up for what's new to streaming on Netflix in the US this summer – and also what's leaving.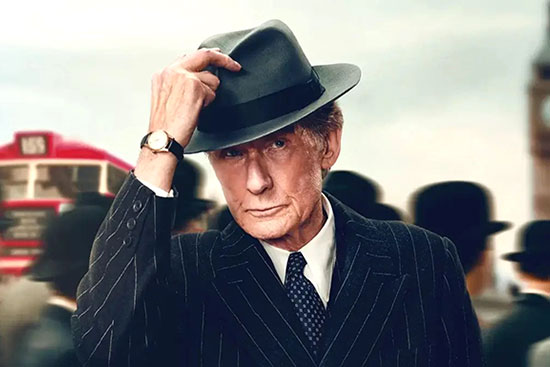 ---
To help keep this site running: Willow and Thatch may receive a commission when you click on any of the links on our site and make a purchase after doing so.
---
This list will be updated all summer: it will house all the costume, historical, and period dramas added to Netflix in June, July, and August 2023, that we think you'll enjoy.
New titles – from British period dramas to romantic television series, international films and biopics –  will be added alphabetically to the appropriate areas all throughout the months, as soon as we learn of them. If you recognize a title from the service, it's because movies and series often get pulled off for a period of time, and then they come back.
You can click through to watch the trailers where available – they may save you from watching something you'll wish you hadn't (or help you find something you nearly skipped over).
We've also curated some other non-period titles of interest, including feel-good movies and TV series, comedies and romances, that are coming to Netflix that you might like. See the "You May Also Like" section for these additional suggestions of what to watch.
---
---
Period dramas leaving Netflix this summer: Nothing to report for June. Leaving July 31: The Ottoman Lieutenant, Julie & Julia. Leaving August 15: Les Misérables. August 31: A Knight's Tale, If Beale Street Could Talk.
The spring list for Netflix is here. The spring list for Prime Video is here.

Those who are new here should know that Willow and Thatch also has a special section for period dramas that have been added recently to different streaming services. See the "New to Streaming" drop-down menu at the top of the page.
---
---

Period Dramas Added in June 2023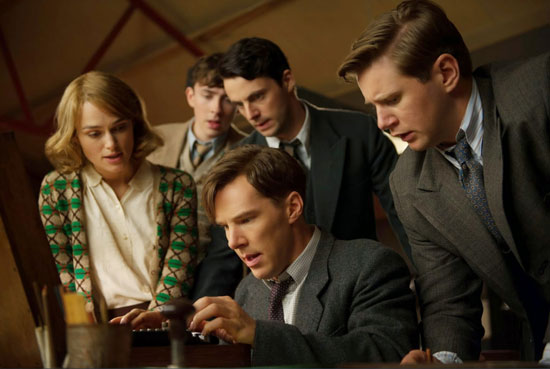 ---
---

Dunkirk (2017)
"Dunkirk" opens in May 1940 as hundreds of thousands of British and Allied troops are surrounded by enemy forces. Trapped on the beach with their backs to the sea they face an impossible situation as the enemy closes in. Under air and ground cover from British and French forces, troops were slowly and methodically evacuated from the beach using every serviceable naval and civilian vessel that could be found. At the end of this heroic mission, 330,000 French, British, Belgian and Dutch soldiers were safely evacuated.
Starring Fionn Whitehead, Tom Glynn-Carney, Jack Lowden, Harry Styles, Aneurin Barnard, James D'Arcy, Barry Keoghan, Kenneth Branagh, Cillian Murphy, Mark Rylance and Tom Hardy.
Rated PG-13
Available June 12
---

The Imitation Game (2014)
During World War II, a mathematician leads a team of cryptanalysts as they work feverishly to break the Germans' notorious Enigma code. In 1939, newly created British intelligence agency MI6 recruits Cambridge mathematics alumnus Alan Turing to crack Nazi codes, including Enigma — which cryptanalysts had thought unbreakable. Turing's team, including Joan Clarke, analyze Enigma messages while he builds a machine to decipher them. Based on the book Alan Turing: The Enigma by Andrew Hodges.
Starring Benedict Cumberbatch, Keira Knightley, Mark Strong, Charles Dance, Matthew Goode.
Rated PG-13
Available June 26
---

Living (2022)
In 1950s London, as the city struggles to rebuild after the Second World War, a rigid and formal English bureaucrat's icy reserve begins to melt when a dire prognosis inspires him to build a surprising legacy. This remake a Kurosawa classic is the story of an ordinary man, reduced by years of oppressive office routine to a shadow existence, who at the eleventh hour makes a supreme effort to turn his dull life into something wonderful.
Starring Bill Nighy, Aimee Lou Wood, Alex Sharp, Adrian Rawlins, Hubert Burton, Oliver Chris.
Rated PG-13
Available June 5
---
For more period dramas added in June 2023, also see Lawless (2012), and the period-inspired Hook (1991), Nanny McPhee (2005) and Nanny McPhee and the Big Bang (2010), all available June 1. On June 16, see Unbroken (2014). Also see the docu-drama Eldorado: Everything the Nazis Hate (2023), available June 28.
---
---
Period Dramas Added in July 2023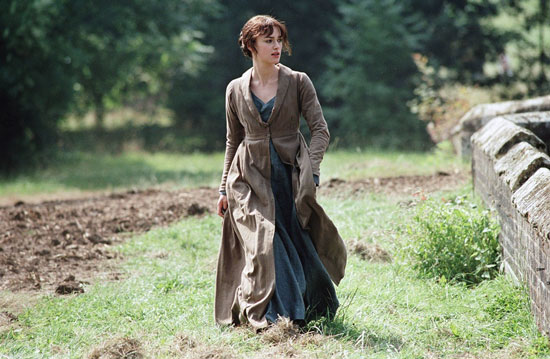 ---
---

Pride & Prejudice (2005)
In this adaptation of Jane Austen's beloved novel, Elizabeth Bennet lives with her mother, father and sisters in the English countryside. As the eldest, she faces mounting pressure from her parents to marry. When the outspoken Elizabeth is introduced to the handsome and upper-class Mr. Darcy, sparks fly. Although there is obvious chemistry between the two, Darcy's overly reserved nature threatens the fledgling relationship.
Read "Matthew MacFadyen is My Mr. Darcy"
Starring Keira Knightley, Matthew Macfadyen, Brenda Blethyn, Moya Brady, Judi Dench, Roy Holder, Meg Wynn Owen.
Rated PG
Available July 1
---

The Beauty Queen of Jerusalem (Season 2)
Spanning from the early to the mid-20th century, the Israeli melodrama television series "The Beauty Queen of Jerusalem" unravels, recreates, and brings to life the story of the Ermosa family – cursed to marry and live without love.
Adapted from the bestselling novel by the same name, this colorful, passionate and tragic series, interwoven with Judeo-Spanish traditions, is set against the backdrop of resistance to the Turkish regime and the underground war with the British.
Starring Michael Aloni, Hila Saada, Swell Ariel Or.
Rated TV-MA
Available July 14
---
For more period dramas added in July 2023, also see the following: July 1: Titanic (1997), Ray (2004). July 24: Big Eyes (2014).
---
---
Period Dramas Added in August 2023
---
---
Nothing much to report, except for August 1: The Furnace (2020).
---
---
You May Also Like
This section contains a curated list of movies and TV series new on Netflix, that are NOT period dramas. We think fans of historical and costume dramas will enjoy them just the same.
Available in June: June 1: Groundhog Day (1993), Mean Girls (2004), The Breakfast Club (1985), The Five-Year Engagement (2012). June 2: Manifest (Season 4 – Part 2). June 17: The Mule (2018), Suits (Seasons 1-8). June 23: Through My Window: Across the Sea (2023).
Available in July: July 1: Bridesmaids (2011), The Karate Kid (2010), The Karate Kid (1984), Liar Liar (1997), The Squid and the Whale (2005), The Sweetest Thing (2002). July 20: Sweet Magnolias (Season 3). July 26: The Great British Baking Show: The Professionals (Season 7). July 27: Happiness For Beginners (2023).

Available in August: August 1: Eat Pray Love (2010), Ferris Bueller's Day Off (1986), It's Complicated (2009), Lost in Translation (2003), Ugly Betty (Seasons 1-4), The Wife (2017), No Strings Attached (2011), How Do You Know (2010). August 14: Paddington (2014). August 16: Boy Erased (2018). August 23: The Big Short (2015). You may also enjoy the documentary series Live to 100: Secrets of the Blue Zones (Limited Series), available August 30.

---
If you enjoyed this post, be sure to see The Period Films List, with the best British period dramas, historical and costume movies and TV series sorted by era.