We have your period drama line-up for what's new to streaming on Netflix Instant in the US this Fall – and also what's leaving.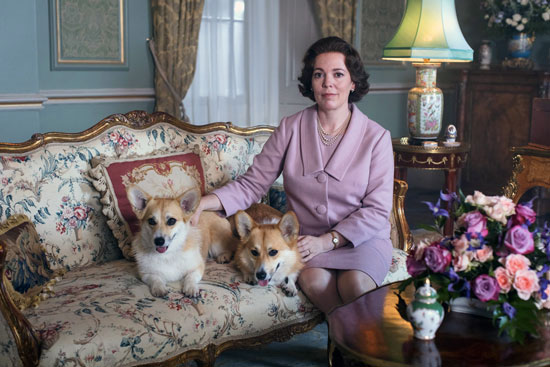 ---
To help keep this site running: Willow and Thatch may receive a commission when you click on any of the links on our site and make a purchase after doing so.
---
This list will be updated all fall: it will house all the historical, costume, and period dramas added to Netflix in September, October, and November 2019, that we think you'll enjoy. New titles – from British period dramas to romantic television series and biopics –  will be added alphabetically to the appropriate areas all throughout the months, as soon as we learn of them. 
Be sure to click through to watch the trailers – they may save you from watching something you'll wish you hadn't (or help you find something you nearly skipped over).
We've also curated some other non-period feel-good movies and TV series including comedies and romances, that are coming to Netflix that you might like. See the "You May Also Like" section for these additional suggestions of what to watch.
---
---

Period Dramas Added in September
---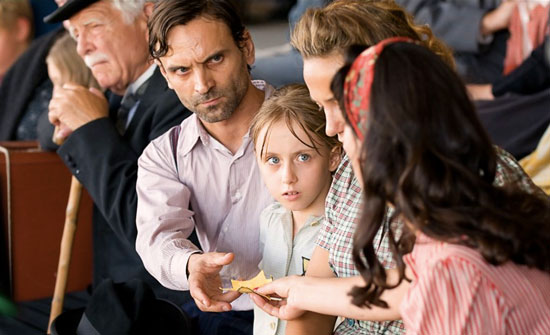 ---

Call the Midwife (Season 8)
Return to Nonnatus House in 1964, a time of change both in Poplar and throughout the world. The nuns and nurses face a variety of challenging issues such as interracial adoption, cleft palate and sickle cell. For one, romance may be on the horizon. The Christmas special dropped some time ago as episode 1 and 2, and now episodes 3 – 8 of the British period drama have been released!
Starring Vanessa Redgrave, Laura Main, Jenny Agutter, Judy Parfitt.
Rated TV-14
Available September 15
---

Rebel in the Rye (2017)
The life of celebrated but reclusive author, J.D. Salinger, who gained worldwide fame with the publication of his novel, "The Catcher in the Rye."
Starring Nicholas Hoult, Kevin Spacey, Victor Garber, Hope Davis.
Rated PG-13
This title was announced for 9/1 for Netflix US, but as of 9/12 it's not available. All Netflix dates are subject to change, so keep an eye out for this later in the month.
---

Sarah's Key (2010)
In modern-day Paris, a journalist finds her life becoming entwined with a young girl whose family was torn apart during the notorious Vel' d'Hiv Roundup in 1942. Based on the book by Tatiana de Rosnay.
Starring Kristin Scott Thomas, Mélusine Mayance, Niels Arestrup.
Rated PG-13
Available September 21
---

The Spy (2019)
In the 1960s, Israeli clerk-turned-secret agent goes deep undercover inside Syria on a perilous, years-long mission to spy for Mossad. A Limited Series.
A NETFLIX ORIGINAL based on the life of the Israeli spy, Eli Cohen.
Starring Sacha Baron Cohen, Noah Emmerich, Hadar Ratzon Rotem.
Rated TV-MA
Available September 6
---

We Have Always Lived in the Castle (2018)
Merricat, Constance and their Uncle Julian live in isolation after experiencing a family tragedy six years earlier. When cousin Charles arrives to steal the family fortune, he also threatens a dark secret they've been hiding. Set in the 1960s.
Based on the acclaimed 1962 mystery novel by Shirley Jackson.
Starring Taissa Farmiga, Alexandra Daddario, Crispin Glover, Anna Nugent.
Rated 18+ for sexual situations and violence.
Available September 14
---
In addition to the suggested titles above, the following period dramas are also new in September: Available September 1: 300 (2006). Available September 26: The Grandmaster (2013).
---
Period Dramas Leaving Netflix in September: September 1: Emma, Revolutionary Road, Sweeney Todd: The Demon Barber of Fleet St. September 14: Tulip Fever. September 15: Miss Fisher's Murder Mysteries: Series 1-3 (Headed to Acorn TV). September 20: Carol.

---
Also see the list of period dramas added to Netflix Summer 2019.
---
---
Period Dramas Added in October

Peaky Blinders (Season 5)
Crime boss Tommy Shelby begins his new role as a Member of Parliament in the new season of the epic gangster British drama set in the lawless streets of 1920s Birmingham. As the Shelbys grapple with the 1929 stock market crash, Tommy confronts new threats to his power from younger family members and fascist rivals.
Starring Cillian Murphy, Paul Anderson, Sophie Rundle, Sam Neill, Tom Hary.
Rated TV-MA
Available October 4
---
---
Period Dramas Added in November
---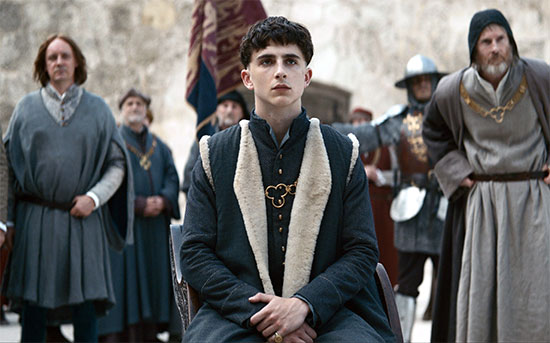 ---

The Crown (Season 3)
The year is 1964 at the start of the new season, as Olivia Colman (The Favourite) steps into the role of Queen Elizabeth II. Tobias Menzies (Outlander) will play her husband Prince Philip, and Helena Bonham Carter (Howards End) has been cast as her sister Princess Margaret. Season 3 will take viewers through 1977. A NETFLIX ORIGINAL.
Read more about it and watch the teaser trailer here. 
Available November 17
---

The King (2019)
Hal, wayward prince and reluctant heir to the English throne, has turned his back on royal life and is living among the people. But when his tyrannical father dies, Hal is crowned King Henry V and is forced to embrace the life he had previously tried to escape. Now the young king must navigate the palace politics, chaos and war his father left behind, and the emotional strings of his past life — including his relationship with his closest friend and mentor, the ageing alcoholic knight, John Falstaff. A NETFLIX ORIGINAL.
Starriing Timothée Chalamet, Joel Edgerton, Sean Harris, Ben Mendelsohn, Robert Pattinson, Lily-Rose Depp.
Read more about it and watch the trailer here. 
Available November 1
---
---
Other Movies You May Also Like
This section contains a curated list of movies and TV series new on Netflix, that are NOT period dramas. We think fans of historical and costume dramas will enjoy them just the same.
For non-period, new-in-September movies that you may also like, see the following: Available September 1: My Sister's Keeper, The Lake House, The Lord of the Rings: The Return of the King, The Lord of the Rings: The Two Towers. Available September 4: The World We Make. Available September 10: Eat Pray Love. Available September 13: Tall Girl. Available September 15: Steal a Pencil for Me.
---
If you enjoyed this post, be sure to see The Period Films List,with the best British, historical and costume dramas sorted by era.