We have your period drama line-up for what's new to streaming on Netflix Instant in the US this Summer – and also what's leaving.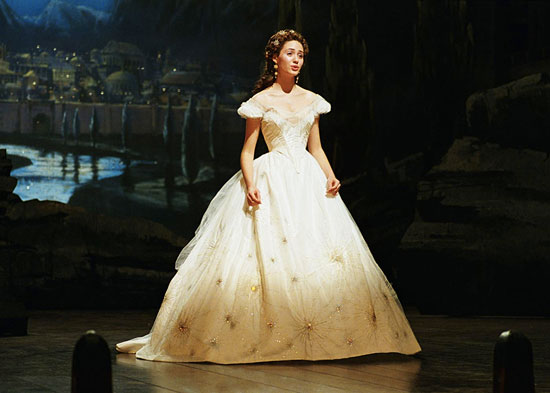 ---
To help keep this site running: Willow and Thatch may receive a commission when you click on any of the links on our site and make a purchase after doing so.
---
This list will be updated all summer: it will house all the period dramas new on Netflix in June, July, and August 2019, that we think you'll enjoy. New titles will be added alphabetically to the appropriate areas all throughout the months, as soon as we learn of them. 
Be sure to click through to watch the trailers – they may save you from watching something you'll wish you hadn't (or help you find something you nearly skipped over).
We've also curated some other non-period feel-good movies and TV series including comedies and romances, that are coming to Netflix that you might like. See the "You May Also Like" section for these additional suggestions of what to watch.
---
---

Period Dramas Added in June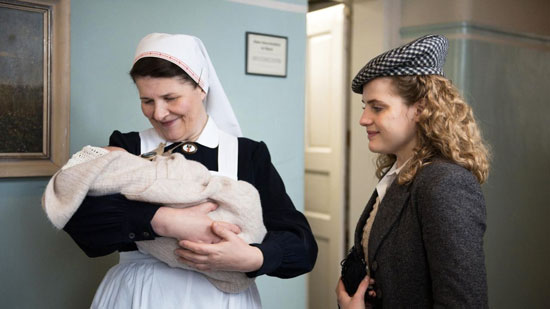 ---
In addition to the suggested titles below, the historical drama Good Night, and Good Luck (2005), 10,000 BC (2008), and The Woman in Black 2: Angel of Death (2014) are also new this month.
---

Bolívar (2019)
This dramatization depicts the life — and loves — of Venezuelan leader Simón Bolívar, who helped several countries gain independence from Spain.
The story of the hero before he became a legend. His name became a symbol of leadership, justice and passion that led him to form an army of soldiers and common people that believed in the ideal of a free land. A fervent man, in the battlefield and in his personal life: the series portrays the details of his stormy love life; his mother's death when he was a child; the death of his first wife a few months after they married; his multiple lovers, when he stopped believing in love; and finally, his passionate love affair with Manuelita Saenz, who played a major role in his revolutionary contend.
Bolivar gave his life for his people, crossing borders and leaving an indelible legacy in the hearts of all those who believe in union, fraternity and freedom.
Starring Daniel Díaz Cadavid, Guillermo Blanco, Luis Gerónimo Abreu, José Ramón Barreto.
60 episodes
In Spanish with English subtitles.
Available June 21
---

Cabaret (1972)
In Berlin in 1931, American cabaret singer Sally Bowles meets British academic Brian Roberts, who is finishing his university studies. Despite Brian's confusion over his sexuality, the pair become lovers, but the arrival of the wealthy and decadent playboy Maximilian von Heune complicates matters for them both. This love triangle plays out against the rise of the Nazi party and the collapse of the Weimar Republic.
Starring Liza Minnelli, Michael York, Helmut Griem, Joel Grey.
Rated PG
Available June 1
---

Charité at War (2019)
The historical series describes the accomplishments of several famous German physicians and scientists at the prestigious Charité hospital in Berlin. Charité Season 2: During World War II, the patients and staff at Berlin's Charité hospital grapple with Nazis, eugenics and euthanasia. The hospital is still considered a focal point for medicine, but the staff is divided since some members do not support the regime while others are staunch followers of the government. The first season of the German period drama (currently on Netflix) was set in 1888, and the new season takes place between 1943 to 1945, with a new cast. 6 episodes.
Starring Mala Emde, Jannik Schümann, Ulrich Northen, Laura de Boer, Ernst Stötzner.
In German with English subtitles.
Rated TV-MA
Available June 14
---

Elisa & Marcela (2019)
In 1901 in Galicia, Spain, Elisa Sánchez Loriga adopts a male identity in order to marry another woman, Marcela Gracia Ibeas. Based on true events, of the first same-sex marriage in Spain to take place after the Roman Imperial era.
Starring Tamar Novas, Natalia de Molina, Greta Fernández, Lluís Homar, María Pujalte.

Not rated but contains mature themes.
Available June 7
---

The Phantom of the Opera (2004)
From his hideout beneath a 19th century Paris opera house, the brooding Phantom schemes to get closer to vocalist Christine Daae. The Phantom, wearing a mask to hide a congenital disfigurement, strong-arms management into giving the budding starlet key roles, but Christine instead falls for arts benefactor Raoul. Terrified at the notion of her absence, the Phantom enacts a plan to keep Christine by his side, while Raoul tries to foil the scheme.
Starring Gerard Butler, Emmy Rossum, Patrick Wilson, Miranda Richardson, Ciarán Hinds.
Rated PG-13
Available June 1
---
Period dramas leaving Netflix in June: The Turkish period series Lovebird is left June 1. The Pianist (2002) is leaving June 15.
---
Also see the list of period dramas added to Netflix Spring 2019.
---
---
Other Movies You May Also Like
This section contains a curated list of movies and TV series new on Netflix, that are NOT period dramas. We think fans of historical and costume dramas will enjoy them just the same.
For non-period, new-in-June movies that you may also like, see the following: Available June 1: Cat on a Hot Tin Roof (1958), What a Girl Wants (2003), Love is a Story (2015). Available June 8: Rock my Heart (2017). Available June 28: 20th Century Women (2016).
Other titles leaving Netflix in June, that may be of interest to period drama fans and Anglophiles: The British TV house improvement shows I Own Britain's Best Home, and House Doctor, are leaving June 14.
---
If you enjoyed this post, be sure to see The Period Films List,with the best British, historical and costume dramas sorted by era. Also see the list of Period Dramas added to Prime in June.