Last Updated on March 25, 2019
It's time for a Jane Austen-themed giveaway! In honor of the 200th year since the passing of Jane Austen, this giveaway is for a bundle of costume dramas that have been adapted from or inspired by her works, Jane Austen tea, and a copy of the new book "Jane & Me: My Austen Heritage" by Caroline Jane Knight.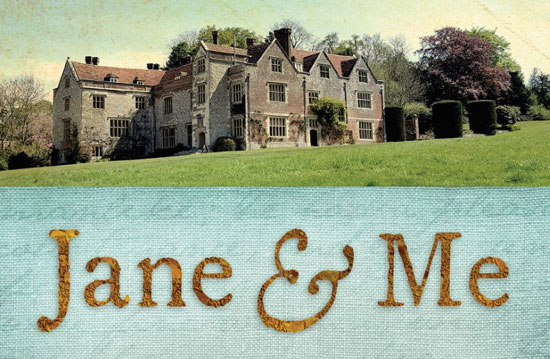 You'll get two chances to win when you share any post from the Willow and Thatch website on any of your social networks. Then leave a comment here saying which post you shared where, and why… and you can also leave a question here for Caroline Jane Knight, asking her anything you'd like to know. Caroline will answer some of your questions in an upcoming interview on Willow and Thatch. 
If you want just one chance to win, leave any comment below without sharing a post. (But why not share? Not only will you have another chance at winning these period dramas, but you will help spread the word about Willow and Thatch. Thank you <3)
The winner will be chosen randomly. Open to residents of the United States only, aged 18 and older. If you'd like to ask Caroline a question but are not eligible for the giveaway, please feel free, but leave a note after your comment saying that you are not entering. 
See the Official Rules. Contest closes August 6, 2017 11:59 EST and the winner will be announced here August 7th. Good luck!
The Giveaway is now closed and Karylee is our winner! Thanks to all who entered, and please feel free to enter our next giveaway. Remember to look for the "Enter the Giveaway" bird on the right hand sidebar of the site, to let you know when a giveaway is happening, or sign up for our newsletter. 
Below are the Jane Austen goodies included in the bundle that one lucky person will win. The DVDs are from Willow and Thatch's library and have been gently watched.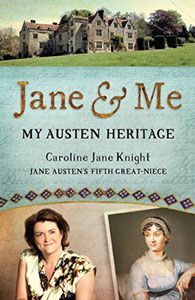 Jane & Me: My Austen Heritage: Caroline Jane Knight shares more than Jane Austen's name and DNA. As a direct descendant of Jane's brother, Edward Knight, Caroline is the last of the Austen Knight family to grow up at Chawton House on the estate where Jane Austen lived and enjoyed the most productive period of her writing career. Caroline explored the same places around Chawton House and its grounds as Jane did, dined at the same table in the same dining room, read in the same library and shared the same dream of independence.
Caroline's early life was filled with the delights of living in a sixteenth-century English manor, the good cheer of family gatherings and centuries-old Christmas traditions in the Great Hall of Chawton House, the beauty of a country life, and the joys of helping her Granny bake cakes and serve Jane Austen devotees in the Chawton House tea room. But when she was seventeen, Caroline and her family were forced to leave the home her family had lived in for centuries. Heartbroken, but determined to leave all things Austen behind her, Caroline eventually carved out a highly successful career in business.
This is the story of Caroline's tumultuous journey to success, her ultimate crisis, her rediscovery and embrace of her Austen heritage, and the creation of the Jane Austen Literacy Foundation.
Learn more about the book. Be sure to leave your questions for Caroline below!
---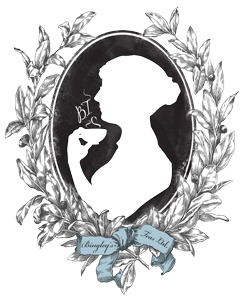 Bingley's Teas is a small, woman owned, Minnesota based tea studio in the heart of Minneapolis. Included in the giveaway is the oh-so-lovely Pride and Prejudice Anniversary Tea Sampler from their Jane Austen Tea Series.
The loose teas will come in a Bingley blue pouch adorned with a Masha Laurence watercolor image made just for them. The sampler is their best seller to date as a gift item for friends to fellow Janietes. Each sample has enough tea to make one pot or three cups of tea.
Included are samples of four teas: 
Mr. Darcy's Pride is a medium oxidized oolong from Wuyi Mountains of China blended with a delightful estate black tea with an assertive, almost mineral beginning that opens up to chestnut and finishes with soft plum. The more short steeps of this tea you make, the more his character is revealed.
Lizzie Bennet's Wit is a black tea to represent a strong character. This tea gives its opinion in the cup rather decisively in part thanks to the cranberries found among the leaves. There is also a natural sweetness in the finish which shows itself more or less depending on whether you take cream in your tea.
Sweet Jane Bennet with her angelic sweetness is presented with both green for naivite and black tea for her strength in family matters. Natural vanilla flavoring lends a creaminess to the jasmine scented green tea. Ideal for dessert or cream scone afternoon tea.
Longbourn Wedding is an excellent match made all the better with true love deserves a celebration! Delicate as wedding lace white tea, champagne flavor and romantic roses dress this tea for the occasion.  Steeped at a lower temperature, a slight berry nuance comes forward.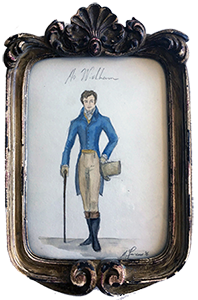 FYI: Masha Laurence, whose watercolors grace Bingley's Teas, has some wonderful Austen-related art that is also available in prints and as originals. Willow and Thatch loves this original little watercolor of Mr. Wickham that comes in a sweet frame.
Though not part of the giveaway, it is available for purchase, and you can discover and enjoy more of Masha's work here. 
Visit the Bingley's Teas website to shop all their fine loose teas, and find them on Facebook here. 
---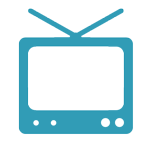 Seven Jane Austen-inspired period dramas and movies are included in the giveaway! Here's what you'll receive: 
Pride and Prejudice – The Special Edition (1995): The classic television mini-series! Adapted for the screen by Andrew Davies, and filmed on location in Derbyshire. Boxed set is 5 hours on 2 DVDs from A&E and BBC. Starring Colin Firth, Jennifer Ehle, Julia Sawalha, Susannah Harker, David Bamber, Crispin Bonham-Carter, Anna Chancellor. 


Pride & Prejudice (2005): The movie from director Joe Wright starring Keira Knightley, Matthew Macfadyen, Rosamund Pike, Jena Malone, Carey Mulligan, Brenda Blethyn. Includes feature commentary with director Joe Wright, Behind-the-Scenes at the Ball, and more. Watch the trailer. 
Sense and Sensibility (1995): Starring Emma Thompson, Alan Rickman, Kate Winslet, Hugh Grant, James Fleet. Includes deleted scenes, audio commentary by Emma Thompson and producer Lindsay Doran, and by director Ang Lee and co-producer James Schamus. Nominated for 7 Academy Awards and winner of Best Screenplay. Watch the trailer. 
Becoming Jane (2007): Anne Hathaway gives a radiant performance as a young, love-struck Jane Austen in the witty and engaging romantic comedy Becoming Jane. It s the untold romance that inspired the novels of one of the world's most celebrated authors. When the dashing Tom Lefroy (James McAvoy, Atonement), a reckless and penniless lawyer-to-be, enters Jane's life, he offends the emerging writer's sense and sensibility. Soon their clashing egos set off sparks that ignite a passionate romance and fuel Jane's dream of doing the unthinkable–marrying for love. Becoming Jane, also starring the acclaimed Maggie Smith, James Cromwell and Julie Walters, is an enchanting and imaginative film you'll fall head over heels for. Watch the trailer. 


Bride & Prejudice (2004): A clash of cultures in the spirit of My Big Fat Greek Wedding, this modern musical retelling of Jane Austen's classic Pride and Prejudice is a hilariously entertaining tale of one girl's unlikely search for love! Sparks immediately fly as a love/hate relationship ignites between a small-town beauty. Starring Naveen Andrews, Anupam Kher, Indira Varma, Martin Henderson, Aishwarya Rai Bachchan, Nadira Babbar. Watch the trailer.
Bridget Jones's Diary (2001): Inspired by and loosely based on Pride and Prejudice. A British woman is determined to improve herself while she looks for love in a year in which she keeps a personal diary. Starring Renée Zellweger, Colin Firth, Hugh Grant. Rated R. Watch the trailer.


Bridget Jones: The Edge of Reason (2004): Reunite with witty heroine, Bridget Jones, as she discovers the ups and downs of relationships in this romantic comedy starring Renee Zellweger, Hugh Grant and Colin Firth. Rated R. Watch the trailer.


---
Thank you to Caroline Jane Knight and Bingley's Teas for participating in this Giveaway. If you enjoyed this post, be sure to visit The Period Films List, after you leave your questions for Caroline and enter the giveaway. You'll especially like the Best Period Dramas: Georgian and Regency Eras List. And be sure to see this list of Jane Austen Gifts and read this post about the costumes in five different adaptations of Pride and Prejudice. 
SaveSave
SaveSave
SaveSave
SaveSave
SaveSave
SaveSave
SaveSave
SaveSave
SaveSave
SaveSave
SaveSave
SaveSave
SaveSave
SaveSave
SaveSave
SaveSave
SaveSave
SaveSave
SaveSave
SaveSave