Last Updated on December 17, 2022
Here's your ultimate gift guide for lovers of Jane Austen. You'll find something for every Austen fan on your list, whether it's her classic novels or their adaptations into costume period dramas which inspire. Everything here is from Etsy; just follow the links and you'll be sure to make someone very happy this year.


If what you want to say is "You must allow me to tell you how ardently I admire and love you."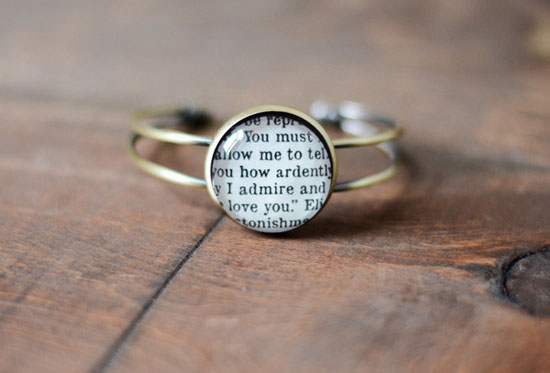 Elizabeth Bennet's Proposal Bracelet: This handcrafted, vintage style bracelet cuff features Mr. Darcy's beloved quote "You must allow me to tell you how ardently I admire and love you." Encasing this book page snippet from Jane Austen's Pride And Prejudice is a simple, clear glass orb.
---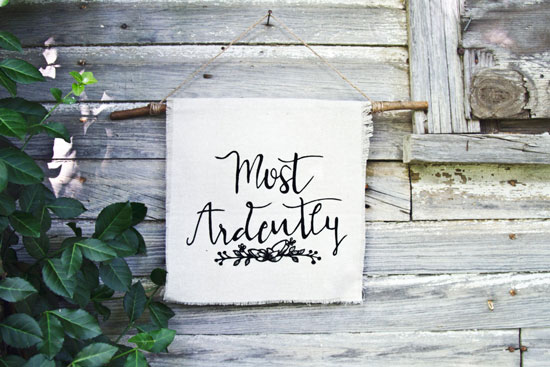 Most Ardently Linen Wall Hanging: A Pride & Prejudice inspired, handmade and hand-painted linen wall hanging with tree branch and twine.
---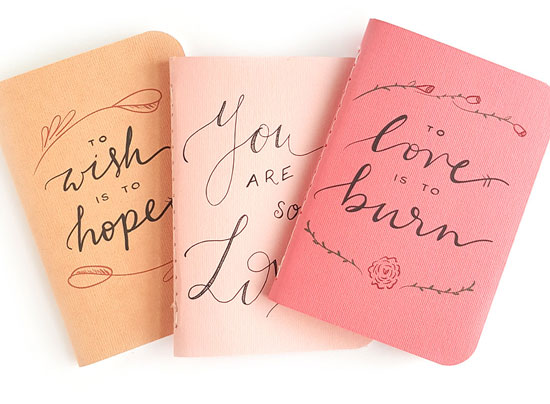 You Are Loved Pocket Journal Gift Set: This set features three sweet and sentimental journals: "You are so Loved" in soft pink, "To Love is to Burn" in deep pink, and "To Wish is to Hope" in soft orange. Inspired by Jane Austen, these three journals come packed in a beautiful gift-ready box—with a kraft bottom and a clear-top.
---
---

If you want to add your own touch to make something special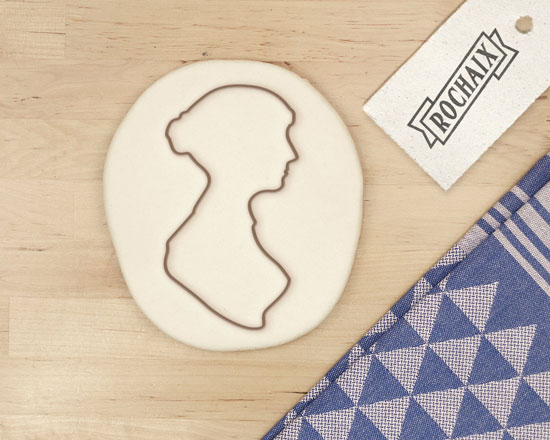 Pride and Prejudice Cookie Cutters: Why not bake up a batch of your friend's favorite cookies and include a few of these cookie cutters as part of the gift? Also nice is that the cookie cutters are made from a food safe PLA, a biodegradable plastic obtained from renewable resources.
---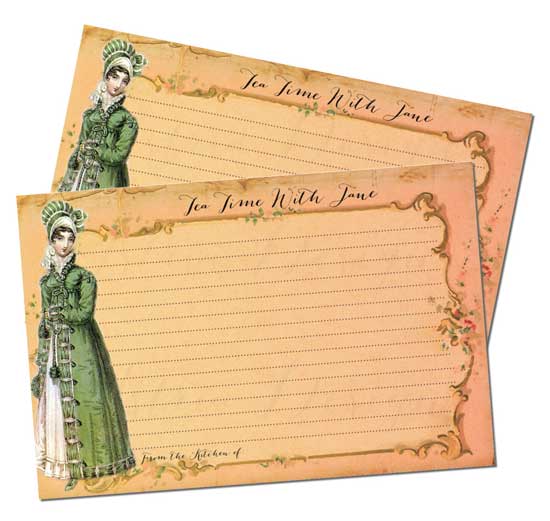 Cottage Chic Jane Austen Recipe Cards: If you are baking those cookies, write the recipe on one of these cottage chic Jane Austen inspired recipe cards, and tuck the rest of the set in with the cookies.
---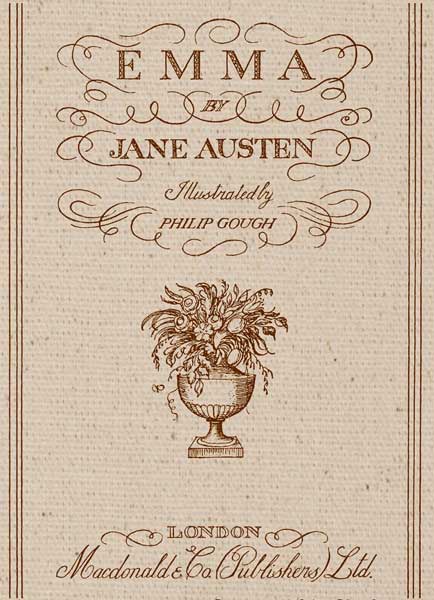 Emma Book Cover Illustration on Cotton Fabric Panel: Just perfect for sewing your own pillows, pouches or bags to gift. Or cloth book covers? On white, cream or parchment colored fabric block, in black or sepia ink tone, with Regency Era charm.
---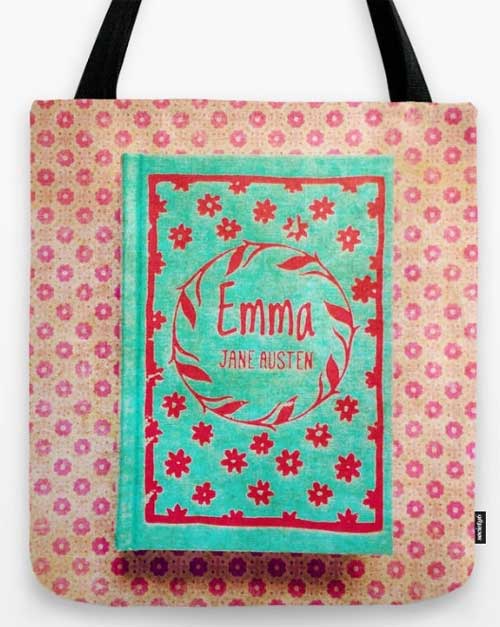 Emma Tote Bag: Made-to-order and sewn in America, this Emma bag will delight, especially if you fill it with an array of Jane Austen books and period dramas.
---
---

If you want to give a gift handmade by a talented craftsperson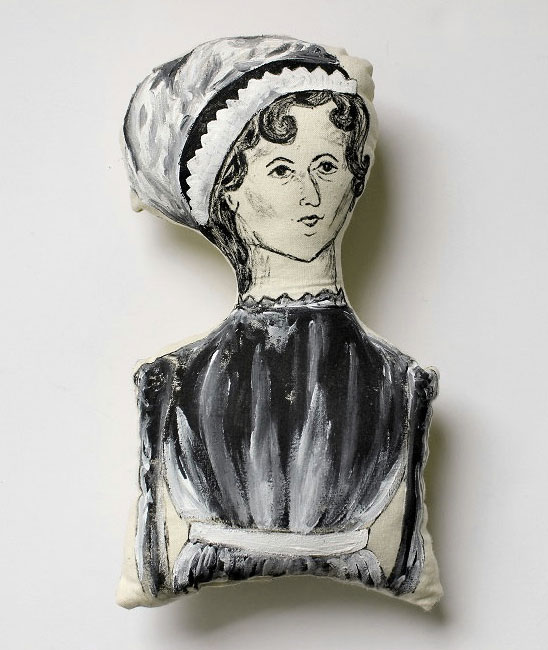 Jane Austen Doll: Let your child get to know one of the greatest writers of all time – Jane Austen – with this hand-painted doll. The artist uses non-toxic acrylic paint and fabric pen. The front is plain muslin and the back is printed cotton. Though this would be a great gift for a child, many an adult would appreciate this too!
---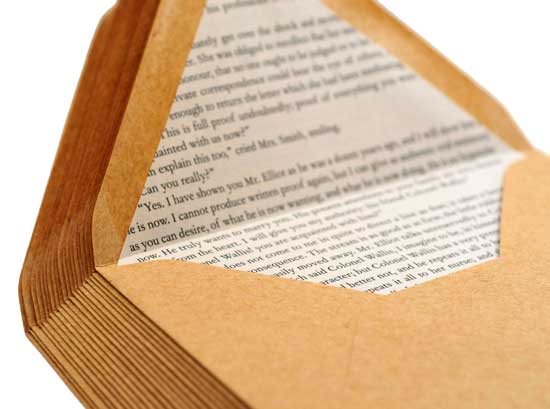 Jane Austen Book Lined Envelopes: Jane Austen was an avid letter writer; gift the set of these to an Austen admirer who loves to send handwritten letters. The envelopes are lined with the pages of well loved and worn Jane Austen books.
---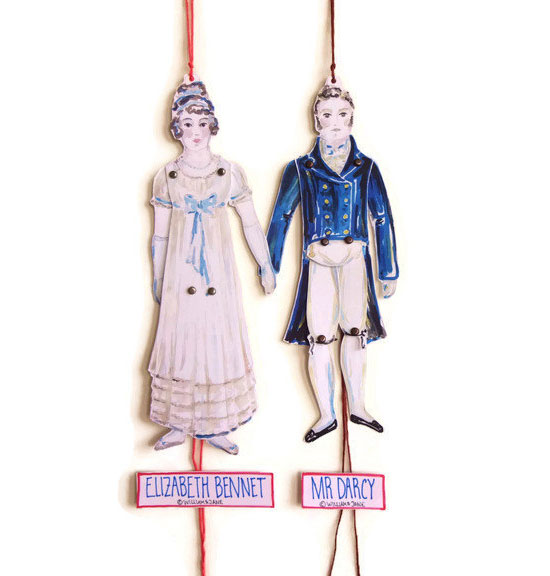 Elizabeth Bennet and Mr. Darcy Jumping Jacks: These watercolor-designed pantins would make fine Christmas tree ornaments, and are available in other of Austen characters. "Do you dance, Mr. Darcy?" Pull the bottom thread one way to make the arms move; the other way way to make the legs move; and pull both at once to make both arms and legs move at the same time.
---
---

If you want to set a date to get together another day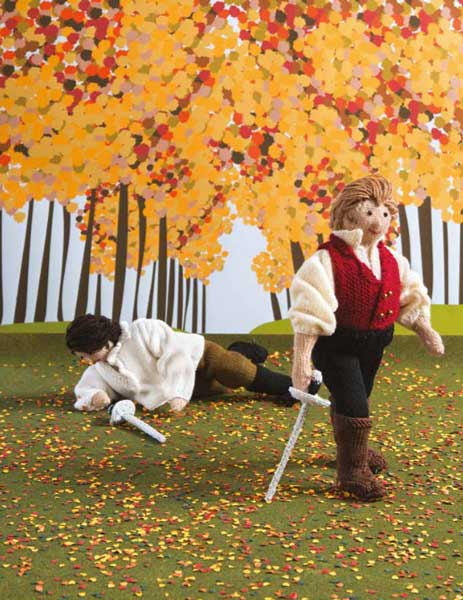 Make a Date to Knit – Pride & Preju-Knits 12 Knitting Projects Inspired by Jane Austen: Knitting maven Trixie Von Purl has come up trumps with her latest collection of incredible creations. Featuring a high-class cast, Pride & Preju-knits gathers together all of the best sassy heroines and brooding heroes from the novels of Jane Austen, including Elizabeth Bennet and Mr. Darcy, Emma Woodhouse and Mr. Knightley, and Marianne Dashwood and Mr. Willoughby.
With complete pattern instructions for knitting up each character, the book encourages readers to recreate scenes involving these handsome Regency ladies and gentlemen, from Mr. Darcy's proposal to Elizabeth to the Netherfield Park ball, and the elopement of Lydia and Mr. Wickham.
---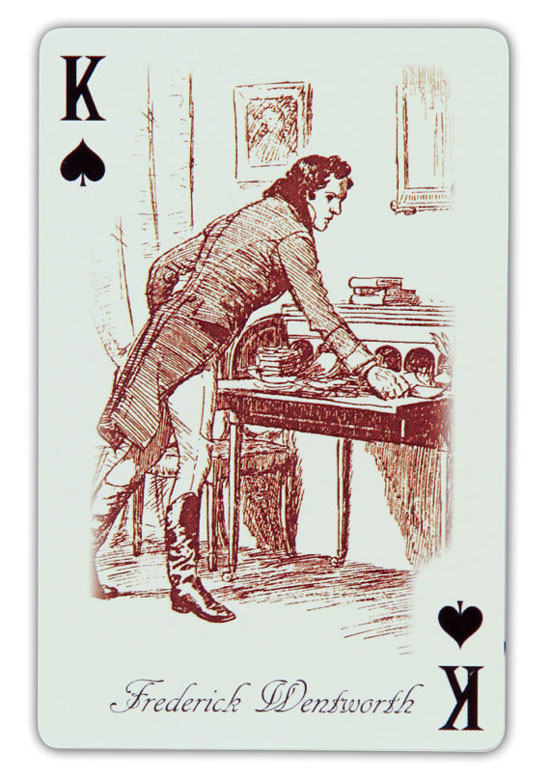 Jane Austen Playing Cards: These would make for a perfect stocking stuffer, along with a note saying that you'd like to set aside a day for tea and old-fashioned fun. The illustrators featured in this deck are Hugh Thomson and Chris Hammond. The cards' suits correspond to these novels: Persuasion, Sense & Sensibility, Emma and Pride & Prejudice, and feature quotes as well.
---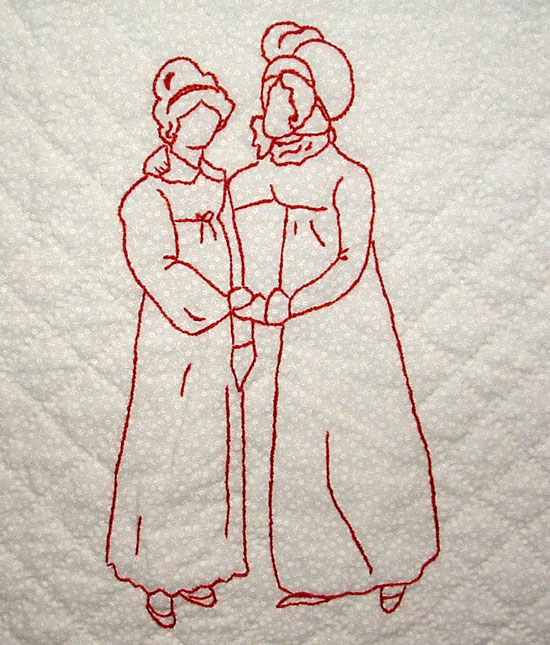 Regency Redwork Pattern: Get together to make an embroidered quilt using imagery inspired by Jane Austen's novel Pride and Prejudice. The patterns are based on 1800-10 fashion illustrations, dance manuals, art, and early illustrations of the novel. The quilt block pictured shows one of the 22 patterns available to chose from.
---
---

If you want to stay with an Austen-inspired literary theme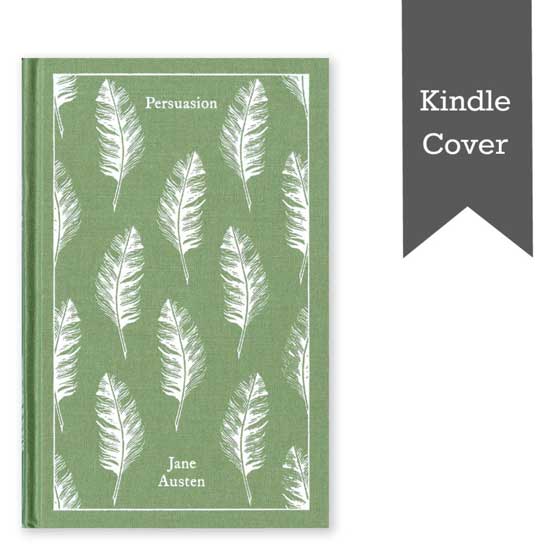 Custom Kindle Cover: Let someone on your list enjoy the feel and smell of an actual book as they read on their e-reader or tablet. Makes a one-of-a-kind gift for students, teachers, techie's and book nerds alike! The handmade tablet cover is made from the actual book Persuasion by Jane Austen.
---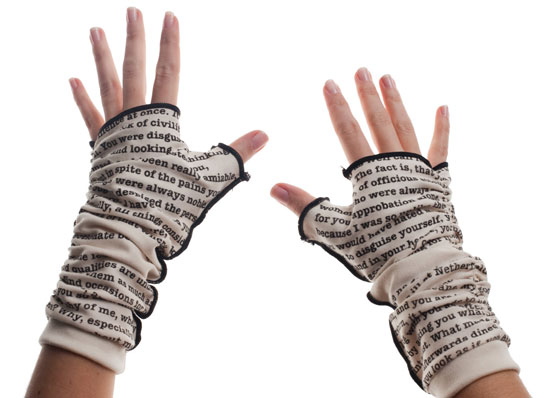 Pride and Prejudice Writing Gloves: Each pair of Storiarts Writing Gloves is created from American-made 100% cotton knit fabric. Perfect for a friend who has been inspired by Austen's works to write something of her own. Also available are Austen-themed scarves like the Pride and Prejudice Book Scarf ("I cannot fix on the hour, or the spot, or the look…") and pillows. 
---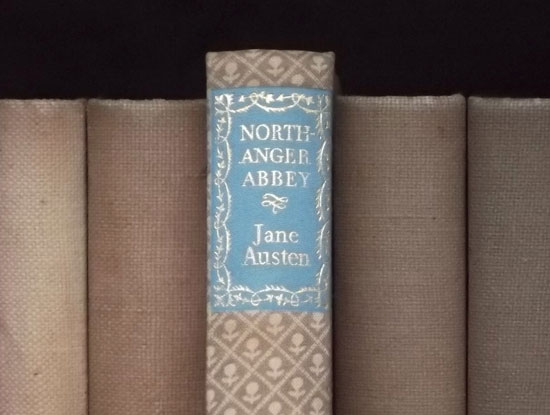 Northanger Abbey Vintage Book by Jane Austen: Why not gift the original 1948 edition of this satire of the Gothic novels popular at the time of its writing?
---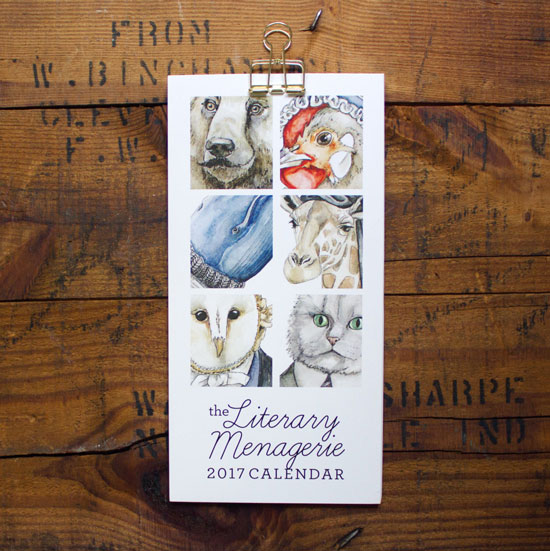 The Literary Menagerie 2017 Calendar: The Menagerie Members include Jane AustHen, Charlotte BronteSaurus and F. Cat Fitzgerald among others! Each 5×10 calendar includes 12 authors, beautifully printed on premium matte card stock, held together by a binder clip. Why? "She had a lively, playful disposition that delighted in anything ridiculous." – Jane Austen
---
---

If you'd like to quote the author, because she said it best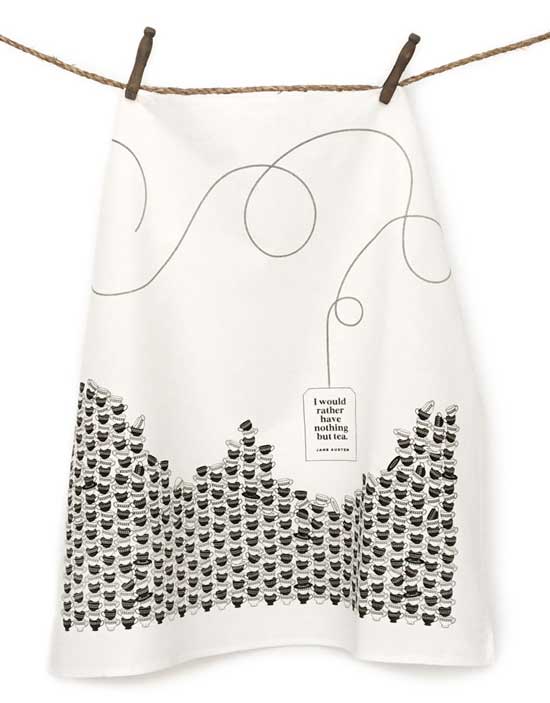 Jane Austen Literary Tea Towel: These extra large, heavy-weight, highly absorbent towels are made with premium 100% eco-friendly cotton. Each is hemmed on all four sides and hand-printed in Brooklyn, N.Y. with the quote "I would rather have nothing but tea." This towel along with some tea like these from Jane Austen Inspired Loose Leaf Teas from Bingley's Teas would make a great gift for any Austen / tea-lover.
---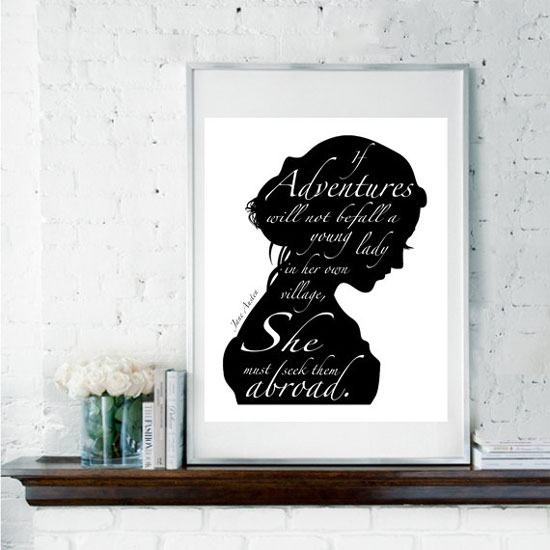 Jane Austen Quote Literary Print: Inspire someone (maybe a daughter going off to college?) with this quote from Northanger Abbey. "If adventures will not befall a young lady in her own village, she must seek them abroad."
---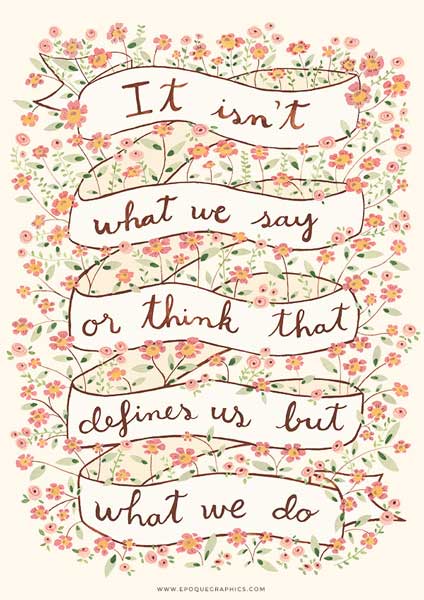 Sense and Sensibility Art Quote: This cute print features the beautiful quote "It isn´t what we say or think that defines us but what we do" from the Andrew Davies' 2008 TV adaptation of Sense and Sensibility.
---
---

If there's a new mom and baby in your life (Congratulations!)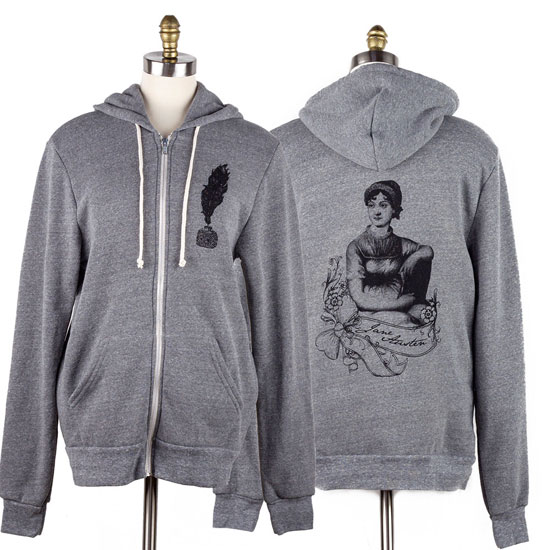 Jane Austen Eco-Fleece Hoodie: What new mom wouldn't want to wear one? A knockout when it comes to style and comfort, the Alternative Apparel Rocky Hoodie features an original design of an ink bottle and quill on the front and a design based on a vintage engraving of Jane Austen on the back.
---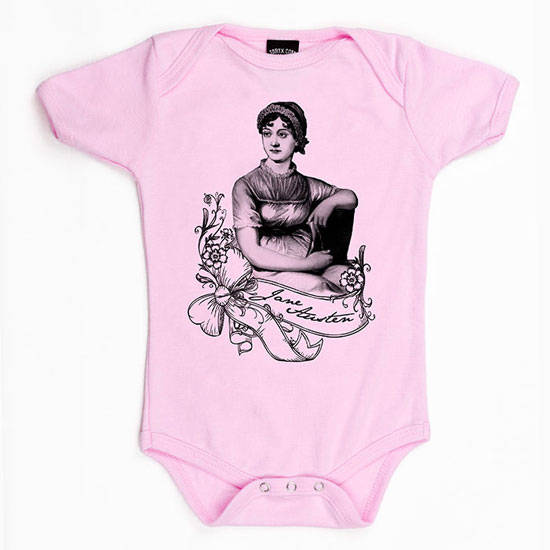 Jane Austen Organic Onesie: And baby can match mommy! This organic cotton one piece in a variety of colors features a drawing and design based on a vintage engraving of Jane Austen. A great gift for the literature loving parent or parents in your life.
---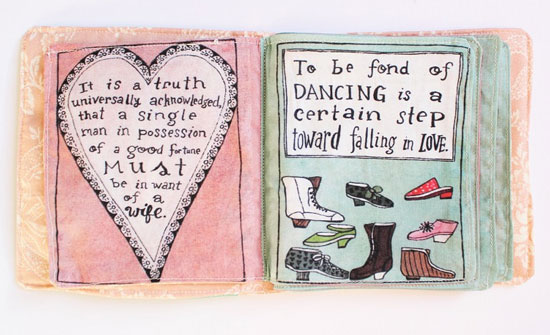 Baby's Guide to Pride and Prejudice by Jane Austen Fabric Book: Featuring the artist's hand-painted illustrations depicting the enduring love story, along with quotes taken from the text. This is a wonderful way to introduce literature to your baby. The bright pages are sure to arrest your baby's attention, and because the book is fabric, she can explore the pages the way all babies do – with her mouth!
---
---

If you want him to know that he is your Mr. Darcy (Sorry, Colin.)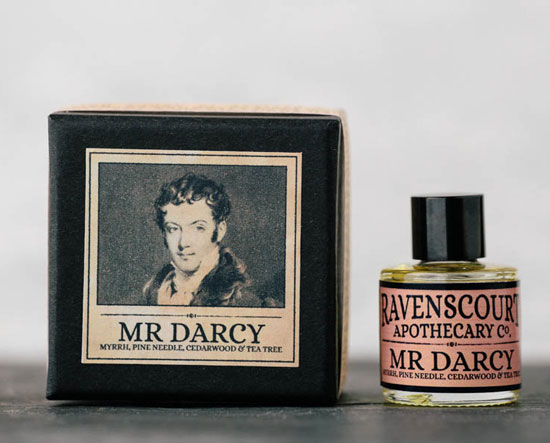 Men's Mr. Darcy Cologne: "Mr Darcy" is a fragrance for men, with aromatic resinous myrrh, woody pine, elegant bergamot and fresh, medicinal tea tree oil. It is a fine, manly and woody scent, named after the outwardly aloof, but caring and generous-spirited character of Jane Austen's novel Pride And Prejudice, written in 1813. Hand made in the UK. 100% natural and botanical. Vegan and cruelty free.
---
---

If you want to help brighten up a first apartment or home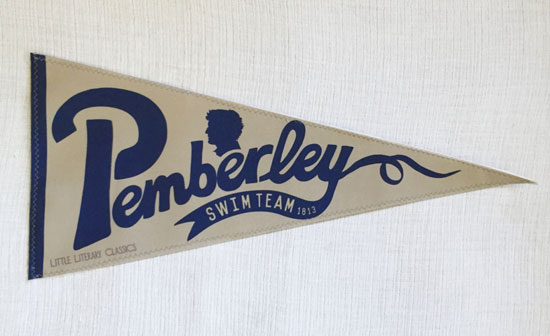 Pemberley Swim Team Pride and Prejudice: A sturdy canvas pennant flag backed with felt. T-shirts are available as well.
---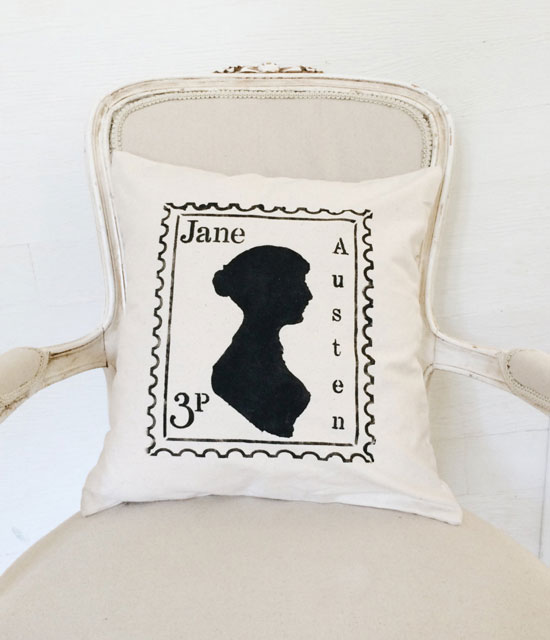 Jane Austen Pillow Cover: This 100% Cotton Pillow Cover with a Jane Austen stamp design can be a little reminder of Jane in someone's favorite reading chair or anywhere throughout the house.
---
Pride & Prejudice Illustration Shower Curtain: Deck out a bathroom with this lovely shower curtain printed in USA. Or with this one!
---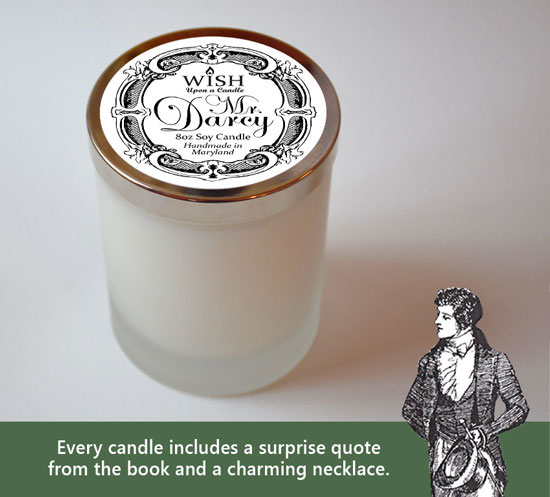 Mr. Darcy Soy Vegan Candle: Fitzwilliam Darcy, generally referred to as Mr. Darcy in the 1813 novel Pride and Prejudice, is considered by many to be one of the most romantic literary heroes of all time. The Mr. Darcy candle is scented with the masculine scent of shaving soap with a hint of citrus, to bring to mind daydreams of being swept off your feet by your own Mr. Darcy.
Sitting on top inside each candle inside a lovely organza bag is a surprise quote from the book and an elegant necklace.
---

If you deserve a little something too (You do!)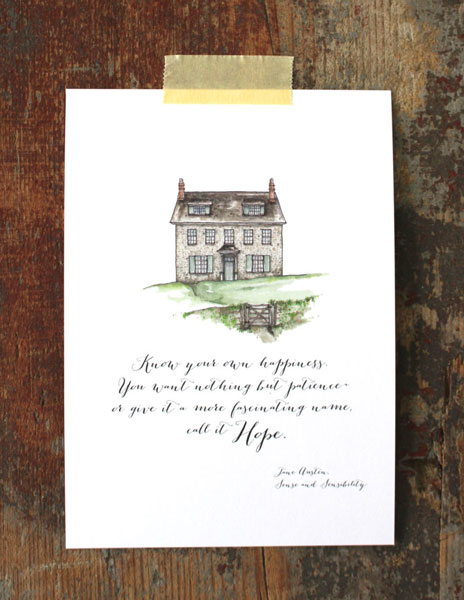 Jane Austen Barton Cottage Print: This print represents the gorgeous Barton Cottage from Sense and Sensibility, the stunning "small" house of Elinor and Marianne and the Dashwood ladies. "Know your own Happiness, You want nothing but patience – or give it a more fascinating name. Call it Hope". Created from the artist's original watercolor illustration, this print is inspired by the Ang Lee version of the 1995 film, perhaps one of the most charming of all the English houses in the Jane Austen period dramas.
---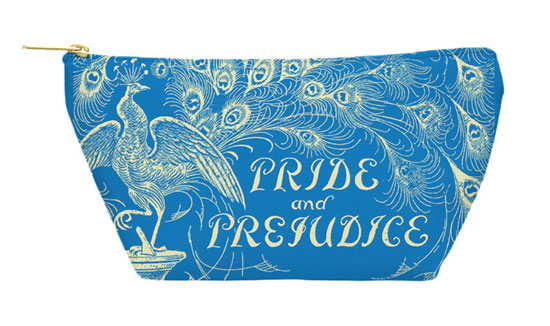 Pride & Prejudice Pouch: Hold your favorite essentials in this cute multi-purpose pouch, great for cosmetics, toiletries, pencils, your phone, or anything that fits in this secure zip-up bag. These come in 2 sizes and 2 shapes: small and large, flat and structured (self-standing). Printed in the USA.
---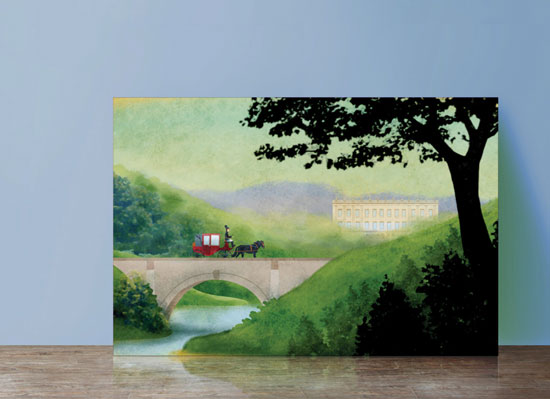 Jane Austen Postcards – Elizabeth Visits Pemberley: Inspired by Chapter 43 in Pride and Prejudice, when Elizabeth visits Pemberley with the Gardiners. ". . . and at that moment she felt that to be mistress of Pemberley might be something!" A set of 5.
You can also get yourself a set of Jane Austen Christmas cards.
---
---



If what you were looking for isn't here, why not see the Period Drama Inspired Gifts List with more finds from Etsy.