Last Updated on October 29, 2018
Willow and Thatch has partnered with Sullivan Entertainment, who brought you Anne of Green Gables, for a Family Friendly October Giveaway!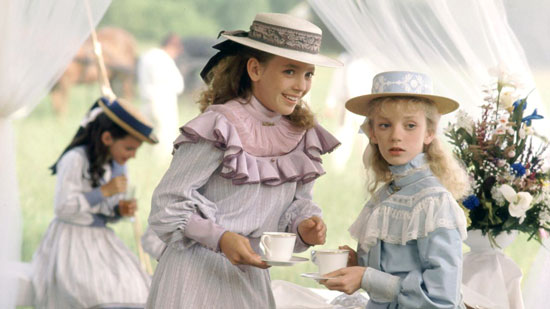 The Shop at Sullivan carries all the official period movies, series, collectibles, books and gifts from Sullivan Entertainment, the producers of the award winning series Anne of Green Gables, Road to Avonlea and Wind at My Back.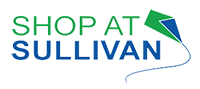 The GIVEAWAY is now closed and Tyeanna is the winner! Thanks to all who entered, and feel free to enter our future giveaways.

To enter leave a comment below.
For a second chance to win, please do these two things:
Share the Best Period Dramas: Family Friendly List (part of The Period Films List) to any of your social networks. If you prefer, you can share this giveaway post instead.
Come back here and leave a comment below saying what post you shared where, and why. You can keep your answer short, but the idea is that you help Willow and Thatch to better understand what you like about family friendly period dramas.
Open to U.S. residents aged 18 and older. The winner will be chosen randomly and will receive a lovely selection of DVDs from Sullivan Entertainment! See the Official Rules.
Here's what you'll win:
Sullivan Family Classic Collection: This DVD set has been praised by Hollywood Reporter as "Visually invigorating, a story true to human nature" and Variety has called it "engrossing family fare with classy acting, splendid photography and a fine period look."
The Sullivan Family Classic Collection includes Road to Avonlea: The Movie, Lantern Hill, and The Wild Pony.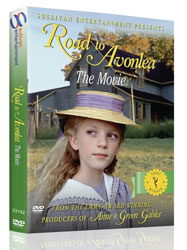 Road to Avonlea: The Movie (1985)
This movie is a combination of the episodes The Journey Begins and Proof of the Pudding. Digitally-remastered and created as an introduction to the award-winning Road to Avonlea series. In it, Sara Stanley, a young socialite, is suddenly sent to live with her deceased mother's relatives in Prince Edward Island. She must adjust to life in the small rural town of Avonlea and learn to get along with her cousins who become victims and cohorts in Sara's antics and misadventures. Everything comes to a head when the adults are called away and her older cousin, Felicity, is left in charge – not knowing what troubles will ensue.
Set in 1903 in the Edwardian era.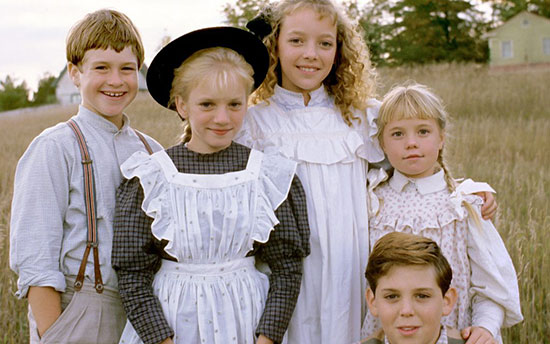 "If you're coming to Road to Avonlea as an existing fan of Sullivan's best-known works, Anne of Green Gables and Anne of Avonlea, rest assured that you won't be disappointed in this related material. Everything from the tone to the music remains consistent and some of the original cast members return in some capacity. Watching this delightful series with your kids is a real joy and it encourages discussions about history, family relationships, friendship and growing up." — Common Sense Media
Starring Sarah Polley, Jackie Burroughs, Mag Ruffman, Cedric Smith, Lally Cadeau, Gema Zamprogna, Zachary Bennett, and Harmony Cramp.
Rated G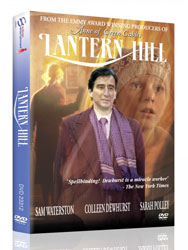 Lantern Hill (1990)
A spellbinding ghost story unfolds when 12-year-old Jane Stuart discovers that her mysterious father (Sam Waterston), whom her family has tried to convince her is dead, resurfaces to reconcile his troubled past. She discovers a kind man, genuinely interested in both her and her mother's welfare. With the assistance of a powerful mystic (Colleen Dewhurst), Jane resolves to reunite her parents despite the horrible forces that stand in her way.
Set in the 1930s in the Interwar era.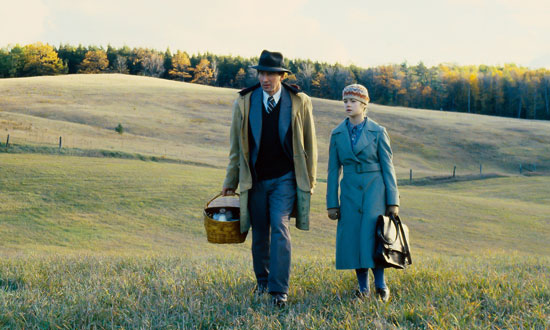 Starring Sam Waterston, Colleen Dewhurst, Mairon Bennett, Zoe Caldwell and Sarah Polley.
Rated PG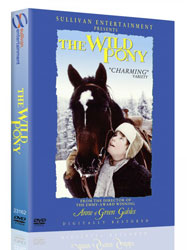 The Wild Pony (1983)
To save her ranch after the accidental death of her husband, Sarah Fellows marries Frank Chase, the man responsible for the mishap. She and her children move into Frank's house, but Sarah makes it clear that it is only a "marriage of convenience". Deeply resenting the situation, her 12-year-old son Christopher becomes withdrawn and increasingly obsessed with a renegade black pony that runs unfettered through the valley. Frank realizes that Christopher needs the pony and buys it for him, despite Sarah's strong objections. Surprisingly, it is through Christopher's adventure-filled relationship with his pony that the family discovers the true meaning of devotion.
Set in the 19th century in the Victorian era.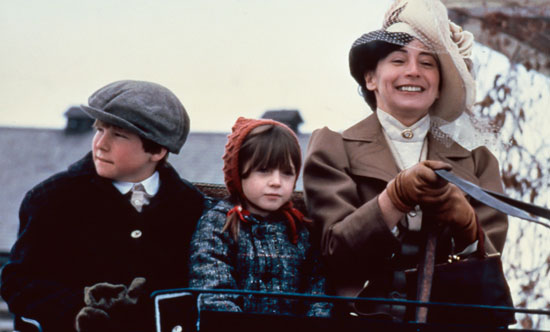 Starring Josh Byrne, Marilyn Lightstone and Art Hindle.
Rated G
You'll also receive these two family period dramas: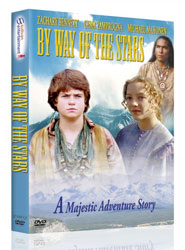 By Way of the Stars (1992)
A riveting frontier story following the tumultuous and often tragic journey of young Lukas Bienman. The story begins in 19th century Prussia, where Lukas works as an indentured servant. His world is shaken when his mother dies in childbirth, following a falling out betwen his father and grandfather over the family's future. Through a series of mishaps, Lukas is separated from his family, and finds a dangerous enemy in the terrible Count Otto von Lebrecht. In an attempt to both flee Count Otto and reunite with his father, Lukas escapes to America by befriending a young Baroness named Ursula. Upon arriving in America, Lukas and Ursula set off on a perilous journey through the treacherous landscape. Together, they face unthinkable obstacles to see their families reunited once again.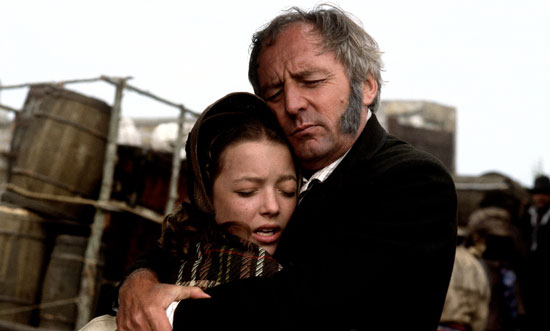 Set in 1865 in the Victorian era.
Starring Zachary Bennett, Gema Zamprogna and Michael Mahonen.
Rated PG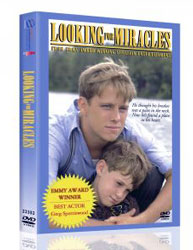 Looking for Miracles (1989)
Looking for Miracles tells the story of Ryan Delaney, an enterprising young man of sixteen who is determined to make a better life for himself, his younger brother, and his struggling single mother. Upon winning a scholarship to university, Ryan must still find a way to raise money. Despite being too young, having no experience, and a fear of water, Ryan manages to get a job as head counsellor at Camp Hochelaga. In a brief moment of compassion, Ryan arranges to have his pesky brother accompany him to camp as long as he fends for himself. This causes a summer filled with disaster, adventure and ultimately, triumph.
Set in the 1930s in the Interwar era.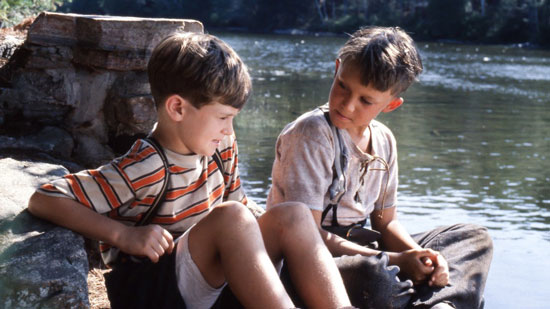 Starring Greg Spottiswood and Zachary Bennett.
Rated G

Be sure to enter by the end of October, and also have a look at all the other family friendly period costume historical dramas and gifts available from Sullivan Entertainment, at the Shop at Sullivan. Your children (or grandchildren!) will thank you for it.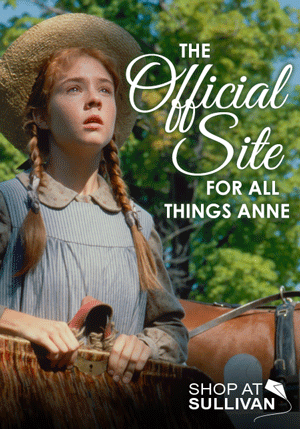 If you enjoyed this post, you'll want to wander over to The Period Films List, and you'll especially enjoy the Best Period Dramas: Family Friendly List. You may also like the post about Victorian Era Family Friendly Christmas Movies, and the post about the new adaptation of Anne of Green Gables.