Last Updated on May 2, 2019
This October, the British Film Institute London Film Festival returns for its exciting 60th edition, showing 245 films in 15 cinemas – including many period dramas. 
Willow and Thatch thought it would be interesting to have a look at BFI's line-up of period dramas and historical documentaries, to help us all learn about the best new period films from around the world. 
Every film selected for the 60th BFI London Film Festival is chosen on the basis that the programme team believes in it, recognises something exceptional about it. We want to champion these filmmakers. We want to inspire, challenge and entertain audiences. We look for cinema that reaches beyond our own experience, into new worlds and invented narratives. And we actively seek out diversity, believing that all people have a desire, indeed a right, to see their stories on screen. – BFI
If you do plan on being in London at any point from the 5th to the 16th of October, be sure to visit the BFI Festival website to see which tickets are still available. If you won't be in England this time, why not let this list inspire you to start planning a trip to the Festival next year? In addition to the premieres and galas at venues across London, there are on-stage interviews offering the opportunity to learn more about some leading figures in contemporary cinema. There are many foreign films here, and there's even a family-friendly program. 
The majority of the period films below are new releases, a few are restored movies, and most should become available at some point in the US and Canada. Look for them at your movie theater this year, and on DVD and streaming services soon (a few are already here). Film descriptions are from BFI.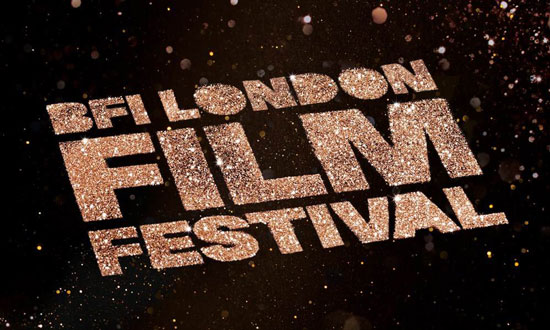 Adieu Bonaparte (1984)
Youssef Chahine is simultaneously a historian and prophet in this unforgettable and beautifully restored film set during the French occupation of Egypt.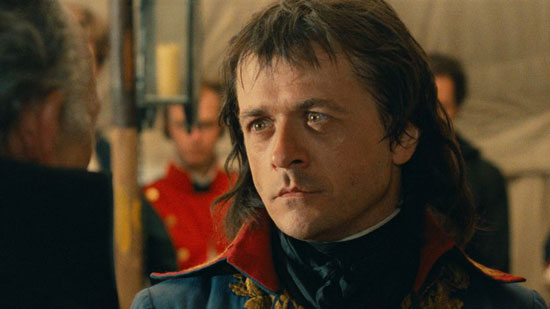 Set during the French occupation of Egypt in the late 1700s/early 1800s, Chahine's historical drama paints an intimate portrait of General Caffarelli, who famously denounced Napoleon's war of occupation in the country. Accompanying Bonaparte through Egypt, Caffarelli is more interested in discovering the spirit of the country and ultimately takes the Egyptian side against the French emperor's oppressive rule.
When it screened at the 1985 Cannes Film Festival, Adieu Bonaparte received a mixed reception. But Chahine's vision has only become richer with time, offering a depth and complexity that makes the film fascinatingly contemporary, as it sensitively depicts the Egyptian people in their perpetual quest for independence. With sumptuous costumes and spectacular vistas of the Nile and the surrounding landscape, this is an unforgettable voyage of discovery. – Julie Pearce
Starring Michel Piccoli, Patrice Chéreau, Mohsen Mohieddin.
---

A Quiet Passion (2016)
Terence Davies returns with an elegant and deeply moving biopic of poet Emily Dickinson, played with sensitivity and rebellious spirit by Cynthia Nixon.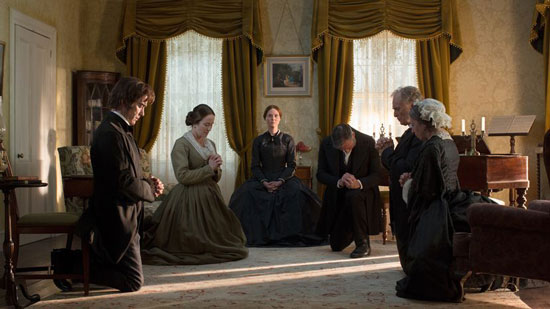 Emily Dickinson is a nonconformist who cannot smooth her own sharp edges. Whether as poet, daughter or woman of faith, she finds herself at odds with the diktats of religion and society. Retreating into the bosom of her Massachusetts family, relief comes in the form of a new neighbour, Vryling Buffam, who offers Emily an equal of the mind, as well as some excellent sassy badinage. But Dickinson's longings for romance, and insecurities about her own attractiveness, are at odds with the amount of love she has to give. Featuring a finely curated selection of her poems in voiceover, A Quiet Passion details many facets of Dickinson's character: her wit and linguistic command; an inescapable melancholy, and her poetry's transcendent ability to connect with other people in ways she cannot.
Cynthia Nixon is superb in a role spanning Dickinson's adult life, making vivid the notion that the parts of our personality that harden over time are rarely the ones we'd choose. As a biopic, its reach extends well beyond existing lovers of her poetry (although you'll be challenged not to be a fan by the end) and Terence Davies once again proves himself to be astonishingly sensitive to the nature, dreams and disappointments of women. – Kate Taylor
Starring Cynthia Nixon, Jennifer Ehle, Duncan Duff.
Read more about A Quiet Passion here.
---

A United Kingdom (2016)
Director Amma Asante (Belle, A Way of Life) opens the Festival with this impassioned drama depicting an interracial romance that changed the world.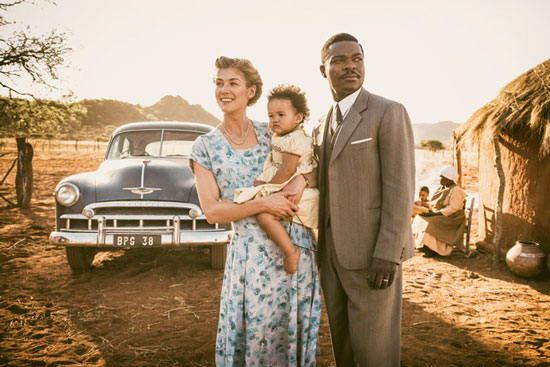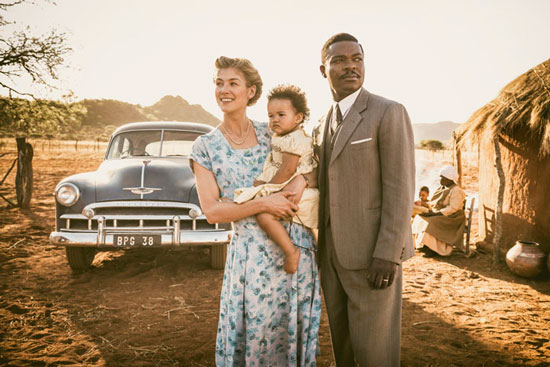 A United Kingdom is a powerful testament to the defiant and enduring love story of Seretse Khama, King of Bechuanaland (modern Botswana) and Ruth Williams, the London office worker he married in 1948 in the face of fierce opposition from their families and the government of the time. Director Amma Asante follows her previous film Belle with another elegant, impassioned drama that also reveals a painful episode in the history of British race relations and imperial politics.
At a London dance, there is an immediate spark of attraction when the erudite and dashing Seretse (David Oyelowo) meets the independent-minded Ruth (Rosamund Pike). Ignoring the opposition of friends and family, they plunge into a whirlwind romance that leads rapidly to marriage. Reality sets in when, having completed his studies, Seretse has to return to Africa to assume his duties as King. Their interracial union is seen as a slap in the face both to Malan's apartheid-riven South Africa and to the royal traditions of Seretse's own people. As the international diplomatic crisis escalates, the British Government sets out to do everything in its power to drive the couple apart.
Anchored by commanding performances from Oyelowo and Pike, Asante's filmmaking relishes the contrasts between the cool, subdued tones of London and the colour-saturated heat of Botswana, employing cinematography and design to heighten the emotional register of Guy Hibbert's (Eye in the Sky) acutely observant screenplay. We are proud to be opening the 60th BFI London Film Festival with a film of great contemporary relevance, one that celebrates the triumph of love and intelligence over intolerance and oppression, and which confirms Asante as one of the UK's most distinctive and important filmmakers. – Clare Stewart
Starring David Oyelowo, Rosamund Pike, Jack Davenport, Terry Pheto, Tom Felton, Laura Carmichael, Arnold Oceng.
Read Sight & Sound's review of the film, by Simran Hans.
---

A Woman's Life / Une Vie (2016)
Judith Chemla offers an unmissable performance in Stéphane Brizé's compelling adaptation of the Maupassant novel about a woman's travails in nineteenth-century Normandy.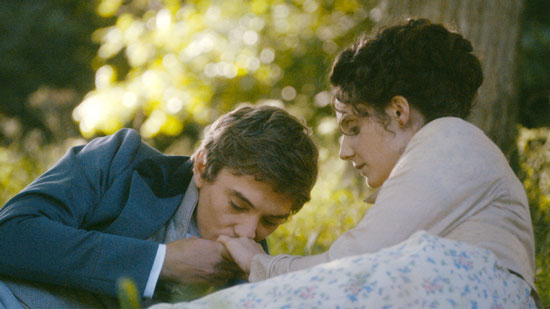 Stéphane Brizé's adaptation of the Guy de Maupassant novel is one of those rare historical films that doesn't encase the past in a vitrine, but make it intensely present and emotionally immediate. Set in Normandy in 1819, this spare, no-frills drama offers a fragmented account of the life of young Jeanne as she sets out on the path of adult life, starting out from an idyllic rural existence with her loving parents. Marriage awaits to a viscount, but that's when Jeanne begins to experience the harsh realities of a woman's life in the 19th-century, her later woes including a feckless son and the harsh counsels of priests. The film is partly a focused, sober piece of historical sociology, as you'd expect from the versatile director of modern tough-times drama The Measure of a Man (LFF2015) – but it's also a profoundly moving drama, with a superb, career-making lead performance by Judith Chemla. – Jonathan Romney
A moving, beautifully modulated adaptation of Guy de Maupassant's novel, in which a young noblewoman copes with the loss of ideals. – Variety
Starring Judith Chemla, Jean-Pierre Darroussin, Yolande Moreau.
---

Brimstone (2016)
Dakota Fanning is a revelation in this brutal revenge tale about a mute midwife in the old American west.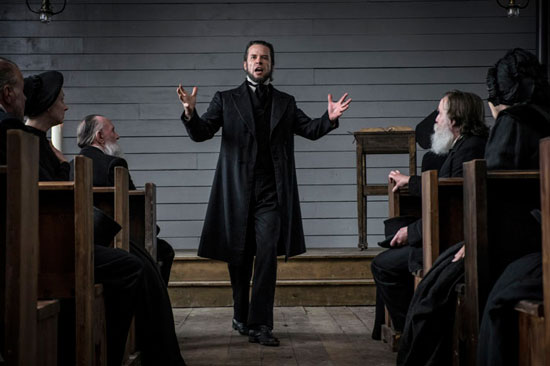 In the uncompromising terrains of the old American West, mute midwife Liz enjoys a humble existence with her young daughter, independently minded stepson and loyal, devoted husband. Seemingly content with her life, Liz's eyes nonetheless betray a quiet sadness, suggesting a previous life fraught with pain and anguish. One day in church, her delicate peace is shattered when she hears the ominous, Dutch-tinged drawl of the town's new preacher. Instantly recognising the man she had so desperately hoped to have escaped, Liz must prepare to protect both herself and her family from the the reverend's merciless grasp.
Told in four distinct chapters, writer/director Martin Koolhoven's extraordinary western is a ferociously rendered, richly-evocative tale of bloodshed and retribution driven by Dakota Fanning's remarkable turn. Imbuing Liz with a quiet fragility and steely determination, Fanning's tenacious frontierswoman instantly joins the ranks of cinema's most compelling Western heroines. Memorable support is provided by a stellar cast including Kit Harington and Carice van Houten, while special mention must go to Guy Pearce – channeling Robert Mitchum in The Night of the Hunter – for his terrifying portrayal of Liz's unrelenting nemesis. With a visual lyricism in striking contrast to the gruelling violence on screen, this deeply affecting tale of moral reckoning is often difficult to watch, but impossible to forget. – Michael Blyth
Starring Guy Pearce, Dakota Fanning, Kit Harington.
---

Confessions to the Mirror (2016)
A re-imagination of the life and work of the surrealist Claude Cahun based on her personal memoir, from childhood to imprisonment by the Nazis.
Taking the text of Jersey-based surrealist Claude Cahun's incomplete personal memoir as its inspiration, this successor to Sarah Pucill's Magic Mirror, is a sumptuous and passionate re-imagining of the artist's life. It moves from childhood, through her politicisation and defiant activism, to her eventual imprisonment with her partner, Suzanne Malherbe, at the hands of the occupying Nazis force, along with the destruction of many of her precious photographic works.
Pucill seeks to redress this violence against Cahun's legacy by meticulously recreating vignettes and scenarios that trace her artistic practice, her lesbian relationship and her resistance to the occupation. She employs sound, movement and colour to connect Cahun's personal yet radical practices with the themes and techniques of her own image making. Part-love letter to the artist, Confessions to the Mirror reveals the power of art as human communication, within in the most repressive of circumstances.
Starring Kate Hart, Karen Leroy Harris, and the voices of Carolyn Saint-Pé, Louise Larchbourne, Lucy Briggs-Owen.
---

Daughters of the Dust (1991)
Julie Dash's groundbreaking Daughters of the Dust remains urgent and poetic and continues to resonate, most recently inspiring Beyoncé's Lemonade. Restored.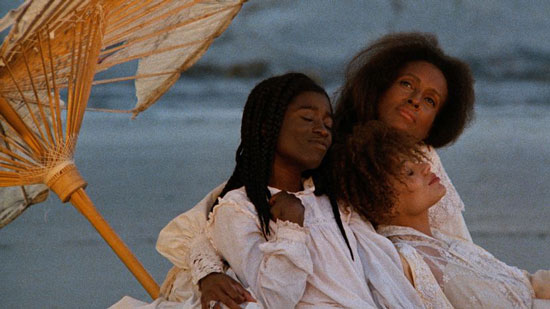 Julie Dash's majestic first feature is a poignant portrait of three generations of Gullah women (descendants of West African slaves) at the turn of the 20th century as their family struggle with the decision to migrate from their sea island home off the coast of South Carolina to the mainland. Daughters portrayed a new type of blackness and black identity – one located in a pastoral island setting still informed by myth and ancestral traditions.
Dash's perspective is determinedly feminist as she fuses together image, sound, authentic dialect and traditions of African oral storytelling to portray the power, beauty, and resilience of black women. Her vision and aesthetic sensibilities perfectly capture a forgotten moment of the African American experience and charts new ground in the representation of black women on screen. One of the key inspirations for the film work that accompanied Beyoncé's Lemonade, this is a timely re-release for Dash's powerful film. – Karen Alexander
Starring Barbara-O, Alva Rogers, Cora Lee Day. 
---

Fanny's Journey / Le voyage de Fanny (2016)
Fanny and her sisters attempt to escape Nazi-occupied France but many dangers lie ahead of them.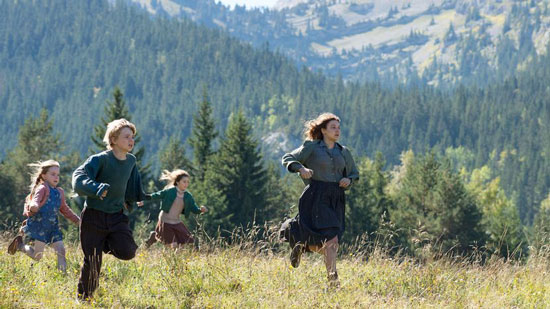 It's 1943 and war is raging throughout Europe. In Nazi-occupied France, Jewish people's lives are in danger. 12-year-old Fanny's family send her, with her younger sisters, to a remote boarding school hoping they will be safe. It soon becomes clear that nowhere can offer them refuge, so they embark on a journey to escape the enemy, all the time having to remain strong and constantly inventing new identities for themselves, should they be questioned by the authorities. This powerful film recalls the horrors both children and adults had to face during one of the darkest periods of the 20th century.
The past is impressively recreated and a spirited Fantine Harduin holds the drama together with an affecting performance. By keeping the worst events off screen, Fanny's Journey is accessible for a family audience and is an absorbing, inspiring tale of bravery and determination. Suitable for ages 8+. – Justin Johnson
Subtitled in English.
Starring Léonie Souchaud, Cécile de France, Stéphane De Groodt.
---

Frantz (2016)
François Ozon makes a welcome return to the Festival with this sweeping love story set in the aftermath of World War I.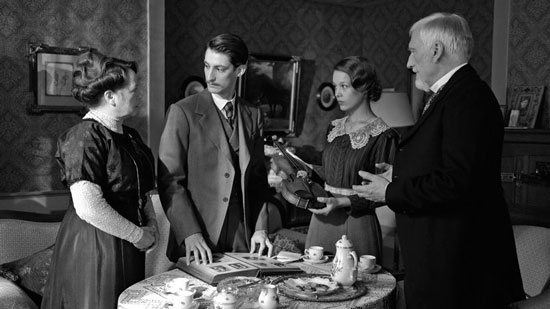 The ever-prolific François Ozon makes a welcome return with this richly-evocative period piece, set in the aftermath of World War I. In a small German town, a young woman named Anna mourns the tragic death of her fiancé Frantz. Living with her departed lover's parents, Anna keeps to herself, until one day she spies a mysterious man leaving flowers on Frantz's grave. Discovering the man to be a close friend of her fiancé during his time in France, Anna finds solace in the outsider's memories of her beloved. But as her sorrow slowly begins to lift, and the pair become increasingly attached, some striking truths emerge, forcing Anna to question her burgeoning feelings.
No two Ozon films are ever the same and this sweeping love story is a typically atypical work from the wonderfully unpredictable filmmaker. Shot predominantly in gorgeous black and white – the monochrome austerity of the film's opening scenes feels curiously reminiscent of Michael Haneke's The White Ribbon (although this is as far as such similarities go) – it is a surprising contrast to the vibrant colours Ozon usually employs. But if Frantz marks a stylistic departure, fans can rest assured that the director's signature touches (mischievous narrative twists, an affection for classical melodrama and playful sexual ambiguity) are all present and correct. The result is unmistakably, quintessentially Ozon. – Michael Blyth
Starring Pierre Niney, Paula Beer, Marie Gruber.
---

Further Beyond (2016)
A deconstructed biopic of the extraordinary Ambrosio O'Higgins, who left Ireland to become the captain general of Chile in the Spanish Empire.
The extraordinary story of Ambrosio O'Higgins, First Marquis of Osorno. A misfit and adventurer, he left Ireland to become a Spanish colonial administrator, then served the Spanish Empire – almost by accident – as Captain General of Chile and Viceroy of Peru. His son, Bernardo O'Higgins, later became the first leader of independent Chile. Molloy and Lawlor (aka Desperate Optimists) present a discursive essay on how to tell a tale by undermining the very nature of the biopic genre. They send an actor to re-enact the journey and employ a dual voiceover through which the tellers humorously question their own relationship to the story. This includes the terms and conditions of their employment, as well as their part in the process of simultaneously creating and deconstructing the narrative. Within a specifically Irish context, the film investigates how travel and migration can transform identity and change the world. – Helen de Witt
Starring Denise Gough, Alan Howley, Jose Miguel Jimenez, Aiden Gillen.
---

Hermia & Helena (2016)
From Buenos Aires to New York, Matías Piñeiro sets his savvy young cast on an artistic and romantic adventure, riffing on A Midsummer Night's Dream.
Is Matias Piñeiro, last seen at LFF in 2014 with Princess of France, currently the most exciting voice in independent cinema? His latest riff on the Shakespearean pleasures and perils of romantic entanglement would suggest so. Here the action is split between Buenos Aires and New York, where Carmen and Camila each have a year-long artist residency to finish writing/adaptation projects. Camila tries to focus on translating A Midsummer Night's Dream but the city makes other demands on her attention, with an ex-lover and an estranged father in the mix. Meanwhile, a mysterious traveller is sending postcards to Carmen. Classically influenced, yet super-contemporary, the film takes a playful approach to time, with the rat-a-tat dialogue split between Spanish and English, and regular Piñeiro cast members Muñoz and Villar joined onscreen by an array of indie filmmakers. This is lyrical, flirtatious filmmaking to delight and inspire. – Kate Taylor
Starring Agustina Muñoz, María Villar, Mati Diop.
---

I Had Nowhere To Go (2016)
Artist Douglas Gordon creates a uniquely sensory retelling of filmmaker Jonas Mekas' exile from his native Lithuania to escape Nazi persecution.
Jonas Mekas is known as the godfather of American avant-garde cinema. As well as a filmmaker, he is a writer, poet and the co-founder of Anthology Film Archives in New York. Adapted from his personal diaries, I Had Nowhere To Go is his story of exile; brought on by the horrors of the 20th-century, propelled by the need to create rather than destroy, to move on, to make sense… or not, where bewilderment is more honest. It's been over 70 years since Mekas left his village in Lithuania as a result of Nazi persecution, arriving in Brooklyn in 1949.
At 93, he is now one of the last surviving members of a displaced generation. Through his diaries and films he is also one of the greatest recorders of the human experience. Working closely with Mekas, artist Douglas Gordon has created a uniquely empathic sensory cinema experience – an all too contemporary story of exile and migration that reflects on the nature of memory and experience. – Benjamin Cook
Starring Jonas Mekas.
---

Junoon (1979)
Shashi Kapoor stars as a man obsessed with a young Anglo-Indian woman in Shyam Benegal's classic drama set during the Indian Mutiny. Restored.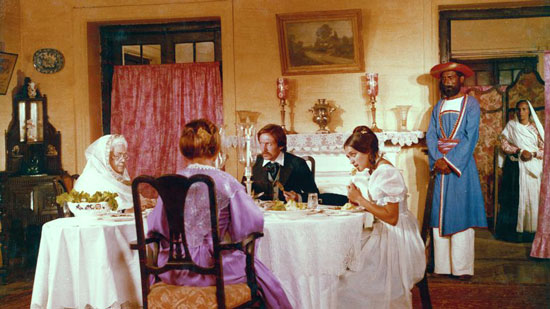 Junoon is one of cinema's most intelligent and engaging explorations of the Indian Rebellion of 1857. After witnessing the bloody murder of her father, Anglo-Indian Ruth Labadoor is abducted by Pathan chieftain Javed Khan. Held in the suffocating confines of his home – part-prison, part-sanctuary – Ruth has to negotiate Javed's increasing obsession with her and the resentment it instils in his wife (Azmi).
Based on Ruskin Bond's novella A Flight of Pigeons, it's the relationships between women that lie at the heart of the story as unexpected allegiances develop and sympathies shift. Azmi, in particular, is tremendous, prowling the house at night like a jilted tiger ready to pounce. Shyam Benegal and cinematographer Govind Nihalani brilliantly mix the claustrophobic with the epic, gentle moments of domesticity with fear and horror. This is an under-seen Indian classic and this restoration by Kunal Kapoor will hopefully ensure it reaches a new audience. – Robin Baker
Starring Shashi Kapoor, Jennifer Kendal, Naseeruddin Shah, Shabana Azmi.
---

Lady Macbeth (2016)
A defiant, passionate young woman struggles against suffocating societal norms in this exceptional British debut starring the incandescent Florence Pugh.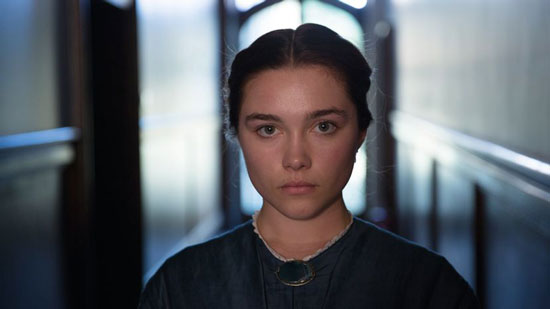 Debut director William Oldroyd and writer Alice Birch move from theatre to film with an ingeniously realised adaptation of an 1865 Russian novella Lady Macbeth of the Mtsensk District. Katherine (Florence Pugh) is a young bride, unhappily married to the nasty son of a wealthy mine owner. Unable to consummate his marriage, the husband is sadistic, refusing to even allow his young wife out of the house. Left alone when her husband is called away on business, Katherine starts to explore the grounds and initiates a passionate affair with earthy, ill-mannered stable-hand Sebastian (Cosmo Jarvis), while her increasingly concerned maid (rising star Naomi Ackie) watches on.
Lady Macbeth has grand ambitions, and exudes a rare vision and talent. Proving her knockout turn in The Falling was no fluke, Pugh amazes as a heroine whose behaviour shifts from steely proud to wild-eyed and deranged. – Tricia Tuttle
Florence Pugh announces herself as a major talent to watch in William Oldroyd's impressively tough-minded Victorian tragedy. Though the film's austere outlook compromises its commercial appeal to the Masterpiece Theater crowd, it has the makings of a more rarefied arthouse conversation piece. – Variety
Starring Florence Pugh, Cosmo Jarvis, Paul Hilton.
---

Letters From Baghdad (2016)
Tilda Swinton narrates the extraordinary journey of Gertrude Bell, a singular woman who played a significant – often unrecognised – role in British imperial policy making in Iraq.
Gertrude Bell was a pioneering English writer, archaeologist, diplomat and spy whose travels through the Arabian desert gave her local knowledge unparalleled by her British peers. Recruited by British Military Intelligence after World War I, she played a significant – often unrecognised – role in British imperial policy-making in the Middle East, notably Iraq. Openly critical of colonial practices, Bell's insights are a singular, prescient prism through which to understand both the Middle East and the all-male inner sanctum of British colonial power.
Reflecting on the life, work and character of this remarkable woman, Oelbaum and Krayenbühl weave together a rich tapestry of fascinating archive alongside Bell's writings, letters to her parents voiced by Tilda Swinton, and testimony from peers including TE Lawrence and Vita Sackville-West. Though writing a century ago, the acute contemporary relevance of Bell's words is astonishing – at times even chilling. – Elhum Shakerifar
With the voices of Tilda Swinton, Rose Leslie, Andrew Havill.
---

Mirzya (2016)
A compelling Romeo and Juliet-like Indian story of childhood sweethearts whose obsessive love is rekindled just as the heroine is about to be married into royalty.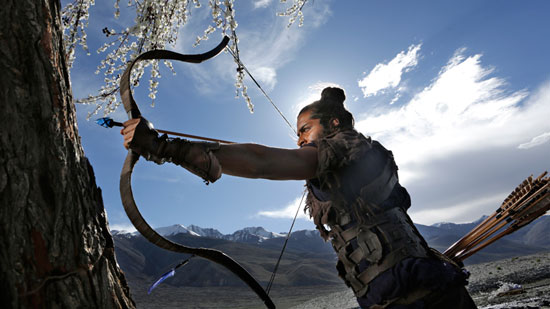 Unfolding amongst magnificent palaces and against the vast desert backdrop of Rajasthan, Bollywood director Rakeysh Omprakash Mehra's (Rang De Basanti, Bhaag Milkha Bhaag) glorious epic is a richly-colourful drama evocative of the swooning romance of Romeo and Juliet. Penned by acclaimed poet, lyricist, screenwriter and director Gulzar, the film moves seamlessly between the story of mythical couple Mirza and Sahiban, and the modern world where two real-life lovers grapple with similar forces that seek to keep them apart.
Classmates Adil and Soochi are inseparable sweethearts. When Soochi is beaten by a teacher Adil is unable to control himself and seeks a deadly retribution. As a result he is forced to flee, leaving Soochi heartbroken. Many years pass and Soochi, now stunningly beautiful, is being pressured by her police chief father to marry a dashing local Rajput prince, seemingly her perfect match. However, his insistence that she takes riding lessons leads to an encounter that will have devastating consequences on all their lives. With its accent on unbridled passions, belief in the notion of true love and a fantastic cast that includes Om Puri, Art Malik and newcomers Harshvardhan Kapoor and Saiyami Kher, Mirzya is breathtaking, sensual and a feast for all senses. – Cary Rajinder Sawhney
Starring Harshvardhan Kapoor, Saiyami Kher, Anuj Choudhry, Art Malik, Om Puri, Anjali Patil.
---

Neruda (2016)
Described by director Pablo Larraín as an 'anti-bio', this bold, inventive detective thriller offers an electrifying contemplation of Neruda's life on the run in the late 1940s.
For his sixth feature, Pablo Larraín turns to his compatriot, the Nobel Prize-winning poet and diplomat Pablo Neruda. Only this isn't so much a biopic as a boldly inventive and visually thrilling contemplation of identity and branding. It details how Neruda's public persona – as a romantic poet with a political conscience – was cemented in the late 1940s. Despite his vanity and snobbishness, Neruda (brilliantly played by Luis Gnecco) is a figure who inspires and animates, galvanising the ideals enshrined in his poetry.
In 1948 as President González Videla (Larraín regular Alfredo Castro) begins to clamp down on communism in Chile, Neruda goes on the run with his wife Delia (Mercedes Morán). He is obsessively pursued by a detective, the wonderfully named Peluchonneau (Gael García Bernal), who is doggedly determined not to be a supporting player in the escalating drama. So begins a chase that comes to acquire epic proportions as the lauded poet, aided by ordinary Communist party members, attempts to stay one step ahead of the authorities.
Described by Larraín as an 'anti bio', Neruda is a dizzying cinematic adventure filmed with playful virtuosity. History, legend and fiction fuse to powerful effect, offering a beautifully performed, shadowy cat-and-mouse thriller, where the celebrated poet, a gloriously contradictory feature, forever eludes those trying to pin him down. – Maria Delgado
Starring Luis Gnecco, Gael García Bernal, Mercedes Morán.
---

One-Eyed Jacks (1961)
The first and only film directed by Marlon Brando is a captivatingly off-beat, slow-burn revenge western of great beauty and vision. Restored.
This captivatingly off-beat, slow-burn revenge western that stands as a key staging post on the genre's frontier between the Freudian, 'psychological' dramas of the 1950s and the elegiac, revisionist visions to come. Brando plays Rio, an outlaw who vows revenge on his former partner 'Dad' Longworth (Karl Malden) after the latter took off with the gold and left him to the law following a bank robbery. Released after five years in a Mexican prison, Rio comes back to haunt his former partner, now reformed and an upstanding sheriff in a town along the rugged coastline of Monterey, California. For years only viewable on poor-quality public-domain DVD, this new 4K restoration reveals Brando's brooding and often breathtakingly photographed film as a magnificent achievement of real power and vision. – James Bell
Starring Marlon Brando, Karl Malden, Ben Johnson.
---

Planetarium (2016)
Natalie Portman and bright newcomer Lily-Rose Depp star as two psychic sisters in this visually dazzling and stylistically bold drama set in 1930s Paris.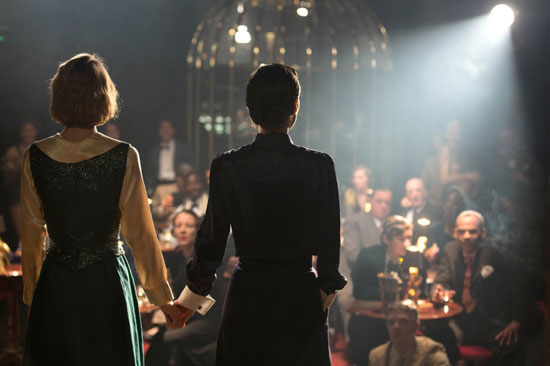 Rebecca Zlotowski follows her critically acclaimed Grand Central (LFF2013) with this 1930s-set Parisian drama. Laura (Natalie Portman) and Kate (Lily-Rose Depp) are two American sisters believed to have the power to communicate with the dead. Money being tight, they perform séances at cabaret shows. One evening, they are spotted by a rich and influential film producer who makes them an enticing offer that could change their lives. Zlotowski and co-writer Robin Campillo (Eastern Boys) drew inspiration from the story of Bertrand Natan, a visionary Jewish producer who owned Pathé Studios before the Nazi occupation and his deportation to Auschwitz.
Planetarium is a stylistically bold and richly textured film that blends spiritualism, decadence and the cinematic glamour of Paris into one heady mix, yet never shying away from the reality of Europe at that time and the all-too visible rise of anti-Semitism. The cast are superb, particularly Lily-Rose Depp, who establishes herself as a bright young talent to watch. – Laure Bonville
Starring Natalie Portman, Lily-Rose Depp, Emmanuel Salinger.
---

Scarred Hearts / Inimi cicatrizate (2016)
Radu Jude's portrait of a young writer confined to a Romanian sanatorium in the late 1930s is a poignant triumph.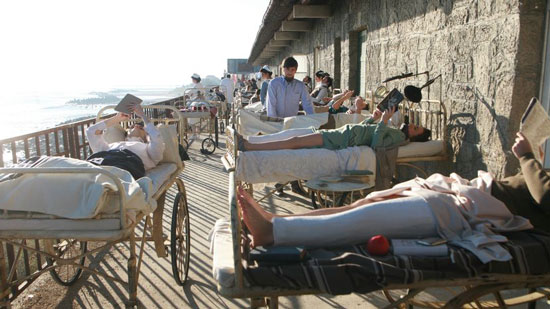 After his brilliant Aferim! (LFF2015) Radu Jude delves again into the past: a Romanian sanatorium by the Black Sea in the late 1930s. It's here that Emanuel (Lucian Teodor Rus), a young Jewish man with ambitions to write, is checked in to treat his bone tuberculosis. Strapped into a bed – Teodor Rus is wonderfully expressive despite lying horizontal for much of the movie – Emanuel reflects on his illness, discusses the troubled times with his fellow patients and falls for the beautiful Solange (Ivana Mladenovic´).
Based on Max Blecher's semi-autobiographical novel, Scarred Hearts is a deeply compassionate film about enduring chronic illness (complete with forensic recreations of the baroque procedures of pre-war medicine). But alongside its melancholic exploration of mortality, it abounds with wit and romantic longing, and emerges as a rich celebration of lusty resilience in the face of sickness. Shot with exquisite restraint, the film confirms Jude as one of European cinema's most distinctive voices. – Edward Lawrenson
Starring Lucian Teodor Rus, Ivana Mladenović, Ilinca Harnut.
---

The Birth of a Nation (2016)
This explosive Sundance-winning drama follows Nat Turner, a preacher who became the radical leader of an uprising against slavery.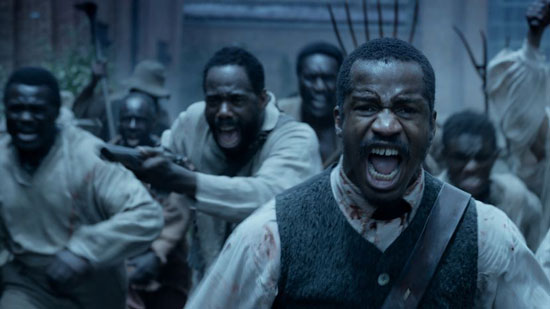 Nate Parker's monumental tour-de-force – he produces, directs, writes and gives a scorching performance in the lead role – is a gruelling account of the life of Nat Turner, an enslaved African American and ordained preacher who led a slave revolt in Virginia in 1831. Young Nat (Tony Espinosa) dreams of his African ancestors and is predestined to be a leader of his people. He is encouraged to read by the wife of the plantation owner, who gives him a bible. By the time he reaches adulthood he has become a man of religion, but when the white slave owners detect insurrection, he is forced to preach submission to his fellow slaves. Unable to accept the atrocities he witnesses at other plantations, and the abuse of his own wife Cherry (Aja Naomi King), he begins to plot an uprising.
Parker's Sundance-winning feature debut is especially urgent given recent racial clashes in the US and the subsequent momentum behind Black Lives Matter. Ava DuVernay also unpacks the degree to which DW Griffith's 1915 epic of the same name set the agenda for racial servitude in the 20th century in her documentary The 13th. Parker's re-appropriation of the title is just as bold, challenging and ambitious as his powerful and important film. – Clare Stewart
"The Birth of a Nation" exists to provoke a serious debate about the necessity and limitations of empathy, the morality of retaliatory violence, and the ongoing black struggle for justice and equality in this country. It earns that debate and then some. – Variety
Starring Nate Parker, Armie Hammer, Aunjanue Ellis, Aja Naomi King, Gabrielle Union.
---

The Death of Louis XIV / La Mort de Louis XIV (2016)
The last days of the Sun King, evoked with sombre beauty by Albert Serra. The legendary Jean-Pierre Léaud brings ineffable presence to the title role.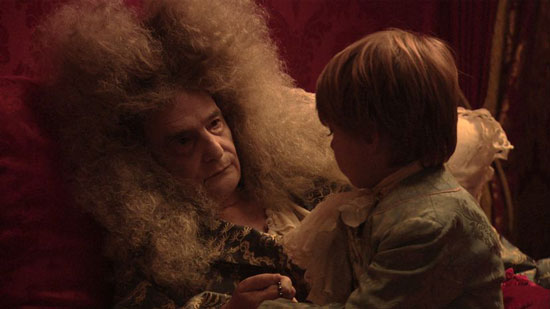 Catalan director Albert Serra (Birdsong, Story of My Death) continues his contemplative series of studies of legendary figures, both real and fictional (Don Quixote, the Magi, Casanova) with this elegant, mesmerising evocation of the last days of the Sun King, surrounded by doctors and courtiers as he yields slowly to a fatal infection.
Magnificently shot by Jonathan Ricquebourg, his candlelit cinematography echoing the chiaroscuro of 17th-century painter Georges de La Tour, the film portrays the arcane system of court protocol while powerfully evoking the distance between the physical body of a decrepit mortal and the mythical being of the monarch as God. Playing the king is a legend of French cinema – Jean-Pierre Léaud, once the golden youth of the Nouvelle Vague, now enacting his own mortality in a performance that is as revealing and poignant as it is minimalist. A film of stately beauty and philosophical depth. – Jonathan Romney
Starring Jean-Pierre Léaud, Patrick d'Assumçao, Marc Susini.
---

The Dreamed Ones / Die Geträumten (2016)
Documentary filmmaker Ruth Beckermann brings contemporary romance to the historical correspondence between postwar poets and lovers Paul Celan and Ingeborg Bachmann.
In 1948 Paul Celan, a concentration camp survivor and esteemed post-war poet, met Ingeborg Bachmann, a fellow writer whose father was a Nazi. By 1971, Celan had committed suicide, before which the erstwhile lovers met on just one more occasion. However, they had amassed almost twenty years of long-distance correspondence.
Inspired by fact and fiction, where document and literature intersect in the letters, Ruth Beckermann and writing partner Ina Hartwig (a literary agent) embarked on a screenplay based on the exchanges. The result is a cross between observational documentary and essay film, with a deceptively simple approach: two actors (Plaschg and Rupp) read the letters in a recording studio. Applying a documentarian's intuition to this set up, Beckermann keeps her camera rolling between readings and into cigarette breaks. Capturing Plaschg and Rupp's palpable on-screen chemistry, Beckermann succeeds in evoking a contemporary ambulatory romance from the historical source material. – Jemma Desai
Starring Anja Plaschg, Laurence Rupp.
---

The Handmaiden / Agassi (2016)
Park Chan-wook (Old Boy, Stoker) channels Sarah Waters' novel Fingersmith, to create a sumptuous twisty psychological thriller, full of erotic intrigue.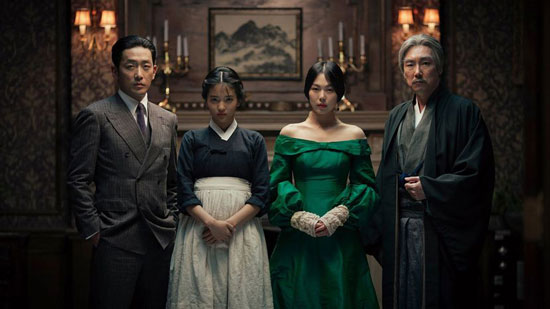 Young pickpocket Sook-hee is enlisted by Fujiwara, a suave con artist claiming to be a count, to work as a handmaiden for wealthy heiress Lady Hideko. Sequestered in a grand mansion by her pervy black-tongued uncle, Hideko is looking for a way out and Fujiwara expects Sook-hee to help him charm his way into the role of Hideko's husband. But the plan is complicated when the haughty Mistress begins to fall for her new lady-in-waiting.
Inspired by Welsh writer Sarah Waters' 2002 novel Fingersmith, The Handmaiden relocates the narrative from Victorian England to 1930s Korea, which is under Japanese colonial rule. This enables production designer Ryu Seong-hie to give full flower to her imagination, creating awe-inspiring sets rich with period detail, blending Japanese and British architecture (and my God – the wallpaper!). Marking Park Chan-wook's first Korean film after Stoker, The Handmaiden continues the theme of revenge so deliciously and obsessively explored in the director's Vengeance trilogy. But here, the erotic is foregrounded, through immaculately composed images that imbue every object with a seductive energy, so that even a pair of gloves thrums with scintillating power. A foxy concoction of exquisite style and thrilling storytelling, The Handmaiden will leave you breathless. – Kate Taylor
Production values are sensational even by Korean cinema's blue-chip standards. The mansion's interior, designed by Ryu Seong-hee, is decorated in hybrid British-Japanese style, combinng the former's decorative luxuriance with the latter's elegant symmetry.  – Variety
Starring Kim Min-hee, Kim Tae-ri, Ha Jung-woo, Cho Jin-woong.
---

The Happiest Day in the Life of Olli Maki / Hymyilevä mies (2016)
Cannes prize-winning feel-good Finnish boxing biopic. Olli Mäki must decide between the fame and the girl in this gorgeous black and white charmer. A knock-out!
This delightful low-key drama, shot in gorgeous 16mm black-and-white, tells the story of Olli Mäki, Finland's hope for the 1962 World Featherweight boxing title. Known as the Baker from Kokkola, Mäki's small-town life expands quickly when he's thrust into the media spotlight. At the same time, he falls in love with a local girl. It's an effective sports biopic, exploring the origins of personal motivation and ramping up a sense of dread as the big match approaches. But rather than offering up a clichéd account of the virtues of small town pleasures versus big city life, the film becomes a charming portrait of an introverted underdog who, though exceptionally gifted at boxing, doesn't see it as the most important thing in the world. Winning the Un Certain Regard prize at Cannes, debut director Juho Kuosmanen confidently orchestrates a mood of swooning melancholy that makes the ending even sweeter. – Kate Taylor
Starring Jarkko Lahti, Oona Airola, Eero Milonoff.
---

The Innocents / Agnus Dei (2016)
Pregnant nuns, shattered faith and female solidarity: a classy and compelling French drama about a young doctor becoming the sole hope for an isolated convent.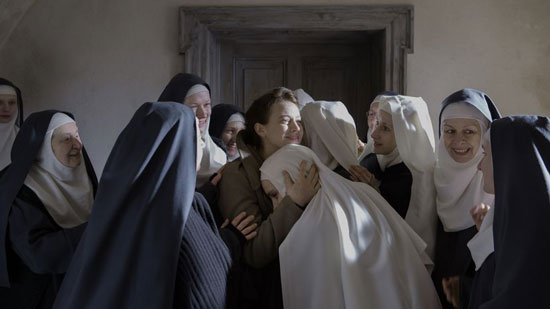 Mathilde Beaulieu is a young doctor working for the French Red Cross in Poland during the winter of 1945. World War II is dragging on and Russian occupiers control the country. A Benedictine nun from a neighbouring convent comes to find Mathilde, pleading for her help. When Mathilde reaches the convent, she discovers several heavily pregnant nuns, petrified by fear and shame.
Director Anne Fontaine (Adore, LFF2013) returns with a compelling and powerful drama based on the diary of a young, fiercely atheist French doctor who became the sole hope for the sisters. Stunningly shot in the mostly confined spaces of a snow-covered convent, this is a poignant story of birth and rebirth, shattered faith and female solidarity, performed by an impeccable cast. Lou de Laâge is luminous as Mathilde, while Agata Kulesza (Ida) is a memorable Mother Superior. – Laure Bonville
Starring Lou de Laâge, Agata Buzek, Agata Kulesza.
---

Their Finest (2016)
Gemma Arterton sparkles in this witty drama set in the world of propaganda filmmaking during WWII, from director Lone Scherfig (The Riot Club, An Education).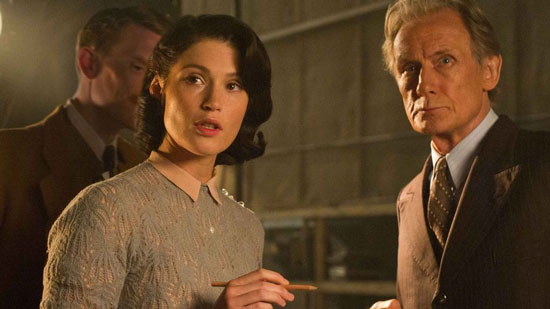 Danish director Lone Scherfig's (The Riot Club, An Education, LFF2009) fascination with British manners continues to find new register in this delectable comedic drama, her fifth film set in the UK. Gemma Arterton is positively luminous as Catrin, a young Welsh copy-writer enticed to London by her husband (Jack Huston), a self-obsessed and wayward artist with little interest in her emotional needs or ambitions. She soon lands a job as a script editor with the Ministry of Information, hired to provide a 'woman's touch' to propaganda films being made during the Blitz. Thrown into the colourful and surprisingly active world of filmmaking in London in the 1940s, her confidence grows and new interests and desires soon ignite.
Debut screenwriter Gaby Chiappe's adaptation of Lissa Evans' novel Their Finest Hour and a Half is an intoxicating blend of social drama and shrewd wit, alert to the poignancy and irony of the way that new opportunities became available to women during wartime. With her finely-tuned eye for character, performance and gender politics, Scherfig plays to the strengths of the film's top-flight British cast. None more so than Bill Nighy, who is irresistible as the fractious, past-his-prime movie star who develops a creative dependency on our heroine. – Clare Stewart
Scherfig's tonal instincts are spot-on, and her depiction of wartime London (achieved with the help of a mostly-female below-the-line crew) strikes a believable balance between grit and rose-tinted nostalgia. The film is broad and rib-nudging when it wants, understated and dignified when it needs to be. Even when it takes a turn for the tragic, "Their Finest" never loses its buttoned-down good humor. – Variety
Starring Gemma Arterton, Sam Caflin, Bill Nighy.
---

You may also be interested in: A Journey Through French Cinema / Voyage à travers le cinéma français (2016)
Bertrand Tavernier presents a treasure trove of a documentary and a masterful exploration of some of the directors, actors and composers who graced French cinema.
Bertrand Tavernier is a life-long fan of cinema. Through his own experience as a filmmaker and his personal connections, he takes us on a voyage through his country's film history, focusing on both major and unheralded auteurs from the 1930s through to the 1970s, showcasing their artistry with a selection of wonderful clips. Tavernier talks directly to the camera with infectious enthusiasm about the films, actors, directors, composers, writers and cinematographers who have meant so much to him, and who played such a significant role in French film history. From Renoir and Chabrol through to Melville and Becker, every frame of this marvellous documentary exudes passion. Tavernier's commentary is also augmented by rare footage from behind the scenes, along with treats such as the audio recording of a ferocious argument between Jean-Paul Belmondo and Melville. This is a very special documentary displaying Tavernier's generous spirit. – Julie Pearce 
---
---

About the BFI: Founded in 1933, the BFI is a charity governed by a Royal Charter. They combine cultural, creative and industrial roles, bringing together the BFI National Archive and BFI Reuben Library, film distribution, exhibition and education at BFI Southbank and BFI IMAX, publishing and festivals.
The BFI awards Lottery funding to film production, distribution, education, audience development and market intelligence and research.
Film Forever is their five year strategic plan for 2012-2017 to support UK film. The plan covers all their activities and is based around three priorities – education and audiences, support for the UK film industry and unlocking film heritage.
The BFI Player+ is the BFI's new streaming subscription service featuring the best in classic and critically-acclaimed films on -demand. With 300 films at launch, new films are added all the time. You can explore collections of hand-selected films curated by the BFI's world-leading experts, enjoying must-see British films alongside the best of world cinema. BFI Player Plus is a UK only service.
---
---
If you enjoyed this post, you'll want to wander over to The Period Films List, for the best historical costume dramas sorted by era. You may also enjoy the list of Period Dramas Released Summer 2016 (streaming and in the theaters in the US) and see the Fall 2016 Period Film Line-Up on PBS.