Last Updated on May 10, 2020
It's a go! An eight-episode adaptation of Lucy Maud Montgomery's classic children's novel Anne of Green Gables slated to air on CBC in 2017, begins production this fall. It's called "Anne."
---
---
Who better to premiere a mini-series about Canada's favorite red-headed heroine than the Canadian Broadcasting Corporation, Canada's public television network?
"Anne" will be executive produced by two Canadian-born and raised women – Moira Walley-Beckett and Miranda de Pencier – along with with the UK-based Alison Owen (Elizabeth, The Other Boleyn Girl, Small Island, Jane Eyre, Saving Mr. Banks, Suffragette, Tulip Fever, and Longbourn) and Debra Hayward (Atonement, Pride And Prejudice, and Les Misérables) of Monumental Pictures.
"Anne," the upcoming eight-episode television mini-series is an adaptation of L.M. Montgomery's classic novel Anne of Green Gables. If all goes on schedule, it will begin production this September in Ontario and will first air on CBC in 2017.
The just-in news as of August, 2016 is that "Anne" will stream globally on Netflix as "Anne With an E" as it airs on CBC-TV in Canada next year. It will hit Netflix in Canada at a later date. "Anne Shirley is one of Canada's greatest gifts to the world, known and loved internationally," said Elizabeth Bradley, the vice president of Netflix.
CBC, who greenlit the series, says that like the book, Anne of Green Gables, "Anne" will centre on a young orphan in the 1890s who is mistakenly sent to live with an elderly spinster and her aging brother. Over time, the feisty and imaginative girl transforms their lives and the small town in which they live.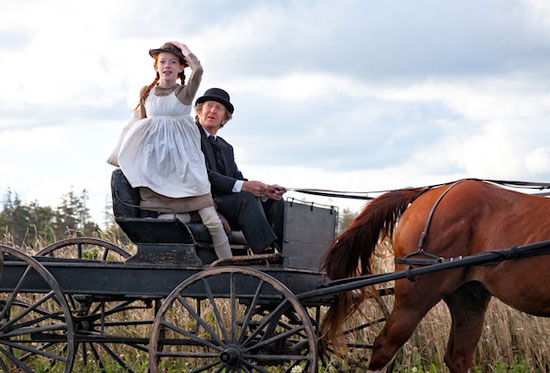 In October it was announced that for the Netflix series, newcomer Amybeth McNulty will play Anne Shirley, Geraldine James (The Jewel in the Crown, The Hound of the Baskervilles, He Knew He Was Right, A Harlot's Progress) will play Marilla and R.H. Thomson will play Matthew Cuthbert. Canadian-born Thomson played Jasper Dale in the long-running period series Avonlea, and was the priest in By Way of the Stars (also from Sullivan Entertainment).
When she was writing Anne of Green Gables in 1905, Montgomery drew on her own girlhood experiences and on the rural life and traditions of Prince Edward Island. According to the L.M. Montgomery Institute, "She sent the manuscript to several publishers, but, after receiving rejections from all of them, she put it away in a hat box. In 1907, she found the manuscript again, re-read it, and decided to try again to have it published." The novel was published in 1908.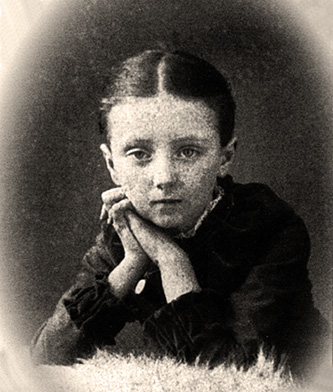 (Though CBC has decided to set the new period series in the Victorian era in the 1890s, many believe that it's up for debate if the setting for the original novel is late Victorian or early Edwardian. Willow and Thatch is going with Edwardian unless persuaded otherwise. In which era do you think the book takes place?)
Anne of Green Gables never went out of fashion, but seems to be in the air theses days. There is also a new feature film version of the story.
The new adaptation of Lucy Maud Montgomery's classic novel tells the story of Anne Shirley, a precocious orphan placed in the care of uptight Marilla Cuthbert and her brother Matthew, played by acclaimed actor Martin Sheen. Neither the adventurous Anne nor the conservative Marilla could anticipate the profound effect they'd have on each other's lives.
For those of you in the US, you can watch the new feature film starring Martin Sheen and based on the iconic book by L.M. Montgomery, on Thanksgiving night, November 24, on PBS. The 2016 Canadian television film created by Breakthrough Entertainment was written by Susan Coyne and is set in the Edwardian era circa 1907.
Here is the trailer for "Lucy Maud Montgomery's Anne of Green Gables" that will air on PBS:
Coyne's script shifts the focus onto Anne and Marilla's relationship, with the arc involving whether or not Anne will stay at Green Gables. Coyne also keeps true to one of the strongest elements of Montgomery's fiction: Avonlea's strong matriarchal community. But it is the dynamic between Ballentine and Botsford that is the heart of this movie. Botsford says that she didn't wish to play the cliché of the older spinster taking care of her brother, and this respect for the character shows, as Botsford holds her own with Sheen, while also being a foil for Ballentine's authentic emotional reactions. The sincerity between them, particularly in scenes where Marilla has inadvertently hurt Anne's feelings, or Anne has said something that surprises Marilla, are deeply moving. And it is Marilla's growth that brings Anne home to stay. – Cinnefiles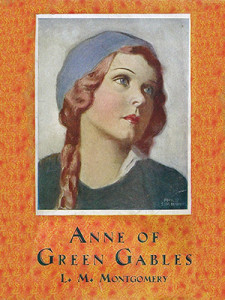 About the book Anne of Green Gables: Written for all ages, it has been considered a children's novel since the mid-twentieth century. It recounts the adventures of Anne Shirley, an 11-year-old orphan girl who is mistakenly sent to Matthew and Marilla Cuthbert, a middle-aged brother and sister who had intended to adopt a boy to help them on their farm in Prince Edward Island.
The novel recounts how Anne makes her way with the Cuthberts, in school, and within the town. Since publication, Anne of Green Gables has sold more than 50 million copies and has been translated into 20 languages. Numerous sequels were written by Montgomery, and since her death another sequel has been published, as well as an authorized prequel. The original book is taught to students around the world. It has been adapted as film, made-for-television movies, and animated and live-action television series. Plays and musicals have also been created, with productions annually in Canada since 1964 of the first musical production, which has toured in Canada, the United States, Europe and Japan.

Oh, it seems so wonderful that I'm going to live with you and belong to you. I've never belonged to anybody–not really. – Anne Shirley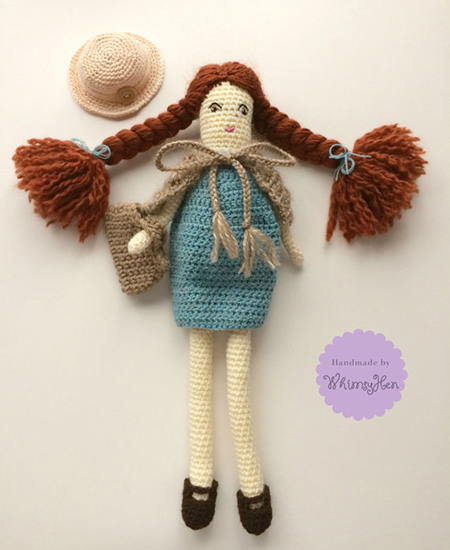 This Anne doll is just too sweet not to share here and maybe one of you will give her a new home. Inspired by the wonderful Anne of Green Gables series by L.M. Montgomery, and just like Anne Shirley, this one of a kind doll is 100% handmade by WhimsyHen. All parts of this doll, including the clothes, hat, shoes and basket are of her own design. Her body is hand crocheted, using WhimsyHen's own pattern design. Her eyes and mouth are hand embroidered. She features that infamous red hair, worn in long wavy plaits ending with blue ties. Her dress is hand crocheted from delicate dusky blue wool. Her removable cape is made of a mohair/acrylic blend and has a beautiful scalloped design. Her hat is made of cotton and has a velvet ribbon and a vintage button adorning the front. Her shoes are made of dark brown yarn, and her basket is crocheted from beige yarn. A treasure! 

If you enjoyed this post you'll want to check out the Best Period Dramas: Edwardian Era List and the Best Period Dramas: Family-Friendly List.