Last Updated on October 29, 2018
Your PBS Masterpiece Classic Winter & Spring Schedule is here!
You'll find descriptions of the historical costume dramas in the PBS Masterpiece line-up, with premiere and return dates, as well as a list of other shows from PBS that Willow and Thatch thinks you may like to watch.
At the end of the post there is news about what's coming up after the spring, along with some additional information about period movies and television mini-series that are in development by our favorite network.
See the Wait! Where's My Show? section and below for details about period dramas coming to PBS later in 2018, cancelled series, and more.
If additional historical / costume / period dramas are added to the 2018 Winter & Spring PBS Masterpiece lineup, or to PBS fall programming in general, they'll be listed here, so you'll want to bookmark this page.
Willow and Thatch has a hunch that we'll soon have news about when The Miniaturist will air on PBS Masterpiece. If you haven't heard about the new period thriller starring Romola Garai and Anya Taylor-Joy, you can read more about it toward the end of the post.
For updates, you can also sign up for our newsletter here.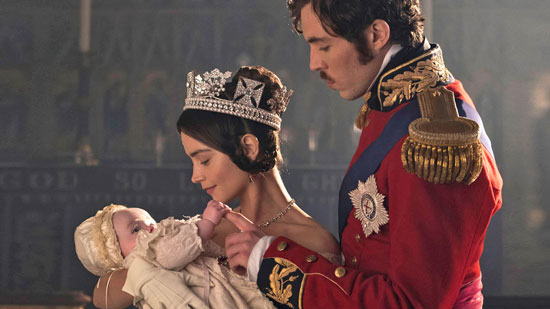 ---
To help keep this site running: Willow and Thatch may receive a commission when you click on any of the links on our site and make a purchase after doing so.
---
New and Returning


Masterpiece: Victoria – Season 2
Sundays, January 14 – 21, 9 -11 PM ET, January 28 – February 25, 9-10 pm ET
The dazzling series returns with Jenna Coleman as the feisty rookie monarch, Tom Hughes as her smoldering consort, Prince Albert, Rufus Sewell as her former prime minister and close friend Lord Melbourne, and Dame Diana Rigg joining the acting ensemble. Season 2 takes place against the backdrop of the early years of the Industrial Revolution, when society is changing as fast as the queen's growing family.
In the first episode of the second season, new mother Victoria is impatient to return to the business of ruling a nation, while Albert attempts to protect her from the increasingly desperate news regarding British soldiers in Afghanistan. Victoria is thrown into turmoil by the realization that she is pregnant again, and her equilibrium is further threatened by Albert's burgeoning friendship with the lady mathematician, Ada Lovelace.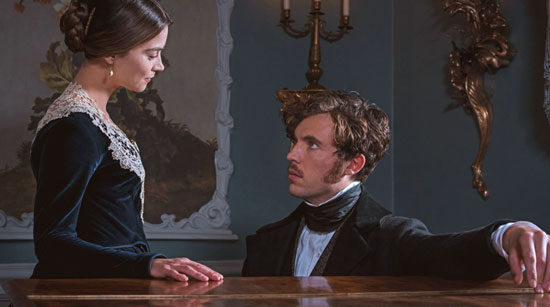 Created by Daisy Goodwin, this ambitious drama presents the early years of one of history's greatest monarchs. Season 2 will take place in the 1840s. 21-year- old Queen Victoria (Jenna Coleman) and her husband, Prince Albert (Tom Hughes), confront their newfound parenthood, a war abroad and the Irish potato famine closer to home.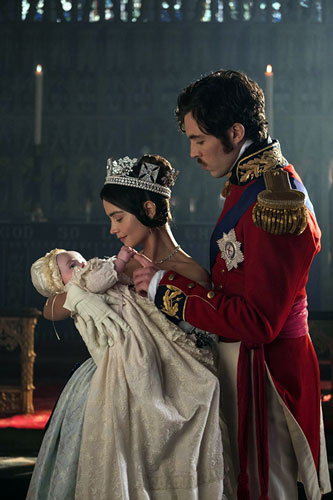 Joining the cast in the new season is legendary actress Dame Diana Rigg, who plays the Duchess of Buccleuch, the court's new Mistress of the Robes—a fount of old-fashioned good sense for the queen, who is now in the throes of motherhood.
Tom Hughes stars as the queen's smoldering consort, Prince Albert. Also returning from last season are Nell Hudson (Outlander) as Nancy Skerrett, newly promoted to the queen's chief dresser, whose secrets are yet to be revealed,
and Ferdinand Kingsley (Borgia) as Charles Francatelli, the royal chef whose love for Nancy was spurned at the end of Season 1.
Victoria's new season sees the return of Nigel Lindsay (Rome) as Sir Robert Peel, the reforming British prime minister, at odds with his sovereign over policy; Catherine Flemming as the Duchess of Kent, Victoria's manipulative mother, still battling her headstrong daughter; and Peter Bowles (To the Manor Born) as the Duke of Wellington, the hero of the Battle of Waterloo, now a retired prime minister and sage mentor to the queen.
Also back are Adrian Schiller (Beauty and the Beast) as Penge, the irascible head steward at the palace; Daniela Holtz as Baroness Lehzen, Victoria's devoted governess since birth; and David Oakes (The White Queen) as Prince Ernest, Albert's debauched older brother, who becomes Duke of Saxe-Coburg and Gotha on the death of their equally promiscuous father, played by Andrew Bicknell (The Royals).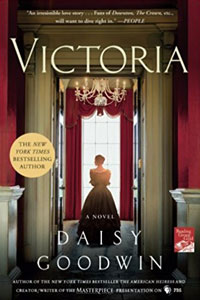 Season 2 finds Victoria adapting to motherhood after the birth of her first child, a daughter (to the disappointment of many). Meanwhile, the disaster of the Anglo-Afghan War unfolds abroad, and the catastrophic Irish potato famine begins to wreak havoc. In other foreign affairs, a royal state visit to France is in the offing.
Most intriguing to Prince Albert is the budding Industrial Revolution, which is now sweeping England. There is Charles Babbage's mechanical calculator, a collaborative project with the bewitching Ada Lovelace, daughter of the scandalous Lord Byron. Then there is William Fothergill Cooke's miraculous electrical telegraph, not to mention Marc Isambard Brunel's daring—and dangerous—Thames Tunnel. What an extraordinary time to be Queen!

Victoria is largely filmed in Yorkshire. Harewood House is often used for the interior shots of Buckingham Palace, and Carlton Towers is used as Windsor Castle. Seven episodes, plus Victoria's first-ever 2-hour Christmas Special, set in 1846. 
ITV has confirmed that historical drama Victoria will return for a third series. The new series will see critically-acclaimed actress Jenna Coleman reprise her role as the young Queen, alongside Tom Hughes as Prince Albert, exploring the next chapter in the monarch's eventful life. Creator, Daisy Goodwin, revealed: "Series three will start in 1848 which was a hugely dramatic and eventful time for both the royal family and Europe, with revolutions on the continent and uncertainty around the monarchy. Viewers can expect more drama than ever before in the third series."
Managing Director of Mammoth Screen, Damien Timmer, added: "Jenna Coleman and Tom Hughes shine as Victoria and Albert and it's an honour to have them back for a third series, which covers a tumultuous period in our country's history, filled to the brim with royal scandals, political skirmishes and constitutional crises, as new historical figures enter the saga to challenge Victoria and Albert as never before." 
"Victoria's millions of fans now have two more seasons to look forward to," said MASTERPIECE Executive Producer Rebecca Eaton. "We promise them more of the passion and intrigue they relished in season one."
If you are excited to jump ahead in the story, you'll want to read her novel of the same name.
Rated TV-14
Season one is available to stream here.
---

PBS: Queen Elizabeth's Secret Agents
Sundays, January 28 – February 11, 10-11 pm ET
Uncover the secret state that helped keep Queen Elizabeth I in power for more than 40 years. During a time when Britain was divided, unstable and violent, the world's first secret service, run by father-son team William and Robert Cecil, was born. 
This series asks leading historians to each study the period from a different key players point of view. They dissect the minds and motivations of key players to reveal a covert spy network, revealing Elizabethan England as it really was. This 3-part factual docudrama is from the BBC.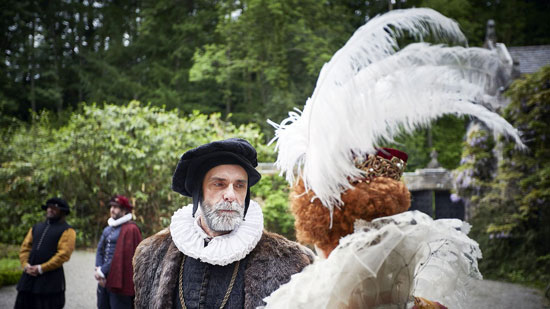 Episode 1: William Cecil, Queen Elizabeth I's spy master, intercepts a conspiracy to assassinate the queen. When he discovers that Elizabeth's own cousin, Mary Queen of Scots is behind the plot, he lays a trap to capture and execute her.
Episode 2: Elizabeth's enemies grow in strength but Robert Cecil, her spymaster, also fights an enemy within. An ambitious aristocrat is trying to takeover his network. At stake is control over the aging queen and the power to choose the next king of England.
Episode 3: England has a new monarch, King James I, and Elizabeth's former spymaster, Robert Cecil, faces his toughest test. A group of religious extremists plan to blow-up the Houses of Parliament with the king inside – what we call the Gunpowder Plot. 
Rated TV-PG
---
---

PBS: Call the Midwife – Season 7
Sundays, March 25, 8-10 pm, April 1-May 6, 8-9 pm ET
In the new season, Poplar welcomes Lucille Anderson, the first West Indian midwife to be featured as a series regular. Tested as never before, the nuns and nurses face challenging issues, from leprosy, tokophobia and stroke to Huntington's chorea and unmarried mothers. Written by Heidi Thomas.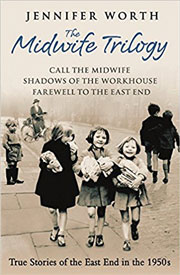 Joining as a new cast member is Leonie Elliott, who plays Nurse Lucille Anderson, the first West Indian midwife to feature as a regular character in the series. Elegant, funny and clever, Lucille is swift to settle in and brings a fresh new energy to life at Nonnatus House. Through her eyes we explore the experiences of Caribbean nurses who came over in the 1960s to support the growing NHS.
In series seven the nuns and nurses find themselves tested both personally and professionally as never before. All around them they see the old East End vanishing, as slum clearances make way for bold new tower blocks to accommodate expanding communities. Their work brings them into contact with a wide range of challenging issues, from Leprosy, Tokophobia and Stroke, to Huntingdon's Chorea, Cataracts, and unmarried mothers.
Additional series seven cast include: Jenny Agutter (Sister Julienne), Linda Bassett (Nurse Crane), Judy Parfitt (Sister Monica Joan), Helen George (Trixie), Laura Main (Shelagh Turner), Charlotte Ritchie (Barbara), Victoria Yeates (Sister Winifred), Jennifer Kirby (Valerie), Stephen McGann (Dr Turner), Jack Ashton (Tom), Cliff Parisi (Fred), Annabelle Apsion (Violet), Max Macmillan (Timothy) and Jack Hawkins (Christopher). Bryony Hannah, Emerald Fennell and Kate Lamb have left the period series. 

Be sure to watch the Call the Midwife Holiday Special on December 25, 2017 at 9PM. It opens with Poplar under a thick blanket of snow, as the midwives face the challenge of the coldest winter for 300 years. The winter of 1963 saw temperatures plunge to a record low and the whole country brought to a standstill due to the severe weather. Battling snow, ice, power cuts and frozen pipes, the midwives strive to provide the best possible care for their patients. Valerie helps a young couple, newly arrived in London, who experience a traumatic birth, and Sister Julienne strives to reunite a family torn apart by a tormenting father. Anita Dobson guest stars as Mabel.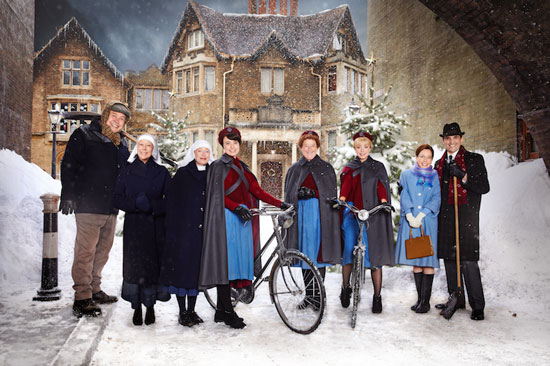 BBC has confirmed that the long running British period drama will air with new series at least until 2020, so if you haven't been hooked yet, there's still time to start. You may also want to read the acclaimed Midwife Trilogy by Jennifer Worth on which the series is based.
Rated TV-14
Earlier seasons of Call the Midwife are streaming here. 
---

The Gilded Age: American Experience
Premieres February 6 at 9PM EST
The vast economic disparities of the Gilded Age sparked a debate that still rages today: In the closing decades of the nineteenth century, during what has become known as the Gilded Age, the population of the United States doubled in the span of a single generation. The nation became the world's leading producer of food, coal, oil, and steel, attracted vast amounts of foreign investment, and pushed into markets in Europe and the Far East. As national wealth expanded, two classes rose simultaneously, separated by a gulf of experience and circumstance that was unprecedented in American life.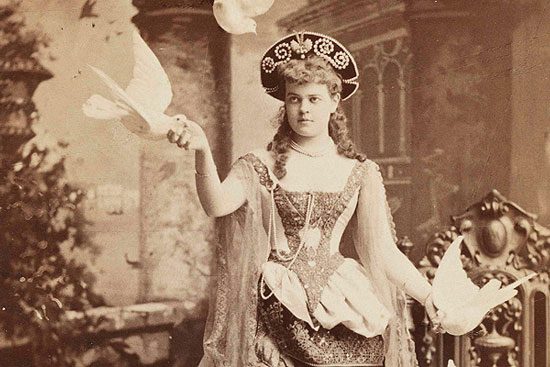 These disparities sparked passionate and violent debate over questions still being asked in our own times: How is wealth best distributed, and by what process? Does government exist to protect private property or provide balm to the inevitable casualties of a churning industrial system? Should the government concern itself chiefly with economic growth or economic justice? The battles over these questions were fought in Congress, the courts, the polling place, the workplace and the streets. The outcome of these disputes was both uncertain and momentous, and marked by a passionate vitriol and level of violence that would shock the conscience of many Americans today. The Gilded Age presents a compelling and complex story of one of the most convulsive and transformative eras in American history. 
---

Masterpiece: Little Women 
Sundays, May 13, at the special time of 8-9 pm ET; May 20, at the special time of 8-10 pm ET
As engaging today as in 1868, Louisa May Alcott's story follows sisters Jo (Maya Hawke), Meg (Willa Fitzgerald), Beth (Annes Elwy) and Amy (Kathryn Newton) who, together with Laurie (Jonah Hauer-King), journey to adulthood. Angela Lansbury and Michael Gambon star with BAFTA Award-winner Emily Watson as beloved Marmee.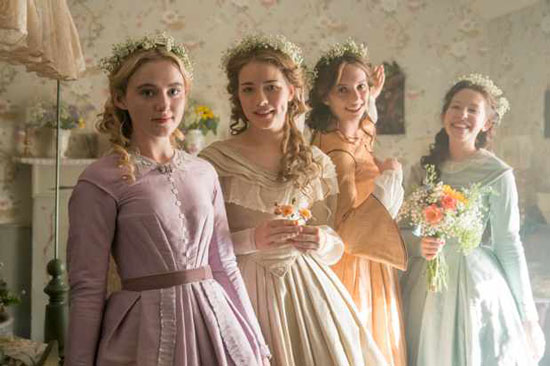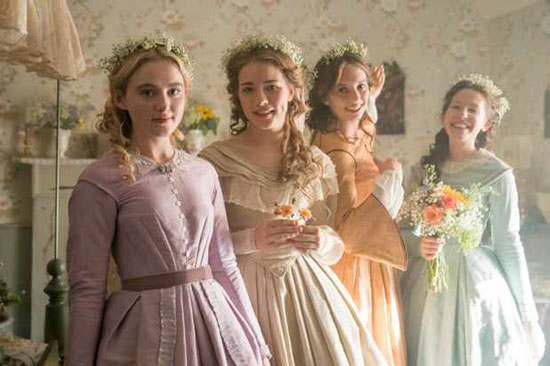 Loved by generations of women worldwide, Little Women is a truly universal coming of age story. Set against the backdrop of the Civil War, the story follows sisters Jo, Meg, Beth and Amy March on their journey from childhood to adulthood. With the help of their mother, Marmee, and while their father is away at war, the girls navigate what it means to be a young woman: from sibling rivalry and first love, to loss and marriage. 


The series will premiere on BBC on Boxing Day in the UK, and they've released a trailer that gives us a glimpse into the style of the new series. 
You can read more about the new three-part television adaptation of Louisa May Alcott's coming-of-age classic from PBS Masterpiece and BBC, here. 
---
---
You May Also Like

Unforgotten


Sundays, April 8 – May 13, 2018 at 9PM ET
There's a new MASTERPIECE | PBS Mystery! series starring period drama Indian Summers' Sanjeev Bhaskar and Nicola Walker (Last Tango in Halifax). Two detectives confront a pair of baffling cold cases in back-to-back seasons of the acclaimed British crime series Unforgotten. Notable guest stars include Tom Courtenay, Gemma Jones, Trevor Eve, Bernard Hill, and others. 
---

PBS will honor Martin Luther King, Jr. Day and recognize the 50th anniversary of King's assassination with a slate of programs that celebrate his legacy.
The line-up includes the Academy Award-nominated film from INDEPENDENT LENS, "I Am Not Your Negro" (Monday, January 15). The film examines the lives and successive assassinations of three of James Baldwin's close friends: Medgar Evers, Malcolm X and Martin Luther King, Jr. Programs airing around Dr. King's birthday and in honor of Black History Month include AMERICAN MASTERS "Lorraine Hansberry: Sighted Eyes/Feeling Heart," about the A Raisin in the Sun playwright (Friday, January 19), INDEPENDENT LENS "Winnie," about the wife of Nelson Mandela (Monday, February 5) and an encore broadcast of AMERICAN MASTERS "Maya Angelou: And Still I Rise," about the activist, poet and author of I Know Why the Caged Bird Sings (Friday, February 16).


In April — the anniversary month of Dr. King's assassination — PBS presents encore broadcasts of Dr. Henry Louis Gates' BLACK AMERICA SINCE MLK: AND STILL I RISE (Tuesday, April 3 and Wednesday, April 4) and AMERICAN EXPERIENCE "Roads to Memphis" (Wednesday, April 4).
---

Secrets of the Dead: Scanning the Pyramids
Wednesday, January 24, 10-11 pm ET
Travel with the scientific team granted unprecedented access by the Egyptian government to solve a 4,500-year-old mystery: what lies within the Great Pyramid at Giza. Using non-invasive technologies, they make a historic discovery.
---

Masterpiece: The Child in Time
Sunday, April 1, 9-10:30 pm ET
Starting Benedict Cumberbatch (Parade's End) as Stephen Lewis, a successful writer of children's books, who is confronted with the unthinkable: the loss of a child. Adapted by Stephen Butchard (The Last Kingdom) from Ian McEwan's Whitbread Prize winning novel, and directed by Julian Farino, The Child In Time is a lyrical and heart-breaking exploration of love, loss and the power of things unseen. With Kelly Macdonald, Stephen Campbell Moore (The Go-Between) and Saskia Reeves (Wolf Hall). 
---

Civilizations: Season Premiere
Tuesdays, April 17-May 15, 8-9 pm ET; June TBA
Explore the power of art from the earliest civilizations to the present, for the first time on a global scale. The series reveals the role art and the creative imagination have played in the forging of humanity, and introduces new generations to works of beauty, ingenuity and illumination. 
---

The Jazz Ambassadors
Friday, May 4,10-11 pm ET
The Cold War and civil rights collide in this remarkable story of music, diplomacy and race. Beginning in 1955, when America asked its greatest jazz artists to travel the world as cultural ambassadors, Louis Armstrong, Dizzy Gillespie, Duke Ellington and their racially diverse band members faced a painful dilemma: How could they represent a country that still practiced Jim Crow segregation? Leslie Odom, Jr. narrates. 
---

PBS: The Great American Read
Kickoff Show Tuesday, May 22, 8-10 pm ET
Because you love to read classic literature, Willow and Thatch thought you'd also like to know about The Great American Read (working title), a new eight-part television series and nationwide campaign that explores the joy of books and the power of reading, told through the prism of America's 100 best-loved books, chosen by the public. Designed to spark a national conversation about reading and the books that have inspired, moved and shaped us, the initiative encompasses the eight-part PBS series, community reading programs and special events, and a wide range of digital and social media initiatives. Featuring testimonials from notable figures from the entertainment, sports, news and literary worlds, the series culminates in the first-ever national vote to choose "America's Best-Loved Book."
The Great American Read will launch with a multi-platform digital and social campaign leading up to the reveal of the 100 books selected by the American public and an advisory panel of literary professionals. The high-energy, hosted documentary special will feature appearances by celebrities and everyday Americans passionately advocating for and explaining their personal connections to their favorite books. Voting and social media engagement will continue throughout summer 2018, with six episodes of the series exploring the nominated books through themes such as "Being American," "Heroes," "Growing Up," "What We Do for Love" and more. Throughout the summer, PBS stations will partner with local organizations and booksellers in the community to activate and inspire the next generation of readers through library, education and community initiatives. As summer turns to fall, voting will close and America's top 10 books will be revealed counting down to America's Best-Loved in the final episode of the series in September 2018. 
---

Chinese Exclusion Act
Tuesday, May 29, 8-10 pm ET
Examine the origin, history and impact of the 1882 law that made it illegal for Chinese workers to come to America and for Chinese nationals already here ever to become U.S. citizens. The first in a long line of acts targeting the Chinese for exclusion, it remained in force for more than 60 years. 
---
---
Wait! Where's My Show?


Masterpiece: Endeavour Season 5
Returning June 24, 2018
Shaun Evans and Roger Allam return as the iconic mystery-solving duo when Endeavour continues. In Season 5, it's 1968, and dark clouds are gathering at home and abroad as, after almost 100 years, the long history of Oxford City Police comes to an end. A terrible storm is set to blow through the professional and personal lives of newly promoted Detective Sergeant Endeavour Morse and Oxford's Finest, leaving devastation in its wake.
Endeavour producer Tom Mullens revealed that we can look forward to six episodes (that's two more than in previous years!) in the new season: "We're delighted that Endeavour will return next year with an extended run of films. It gives Russell Lewis an even bigger canvas to work with, and he has some striking stories to tell about 1968, a time of revolution in the wider world, and in the personal life of Endeavour Morse. It's an honour to have Shaun Evans, Roger Allam and the rest of the team back on board for this new run.
Read more here.
Rated TV-14
Seasons 1 – 4 are available to stream here.
---
Masterpiece: Grantchester

MASTERPIECE has commissioned Grantchester's fourth season, which begins production in June in London, Cambridge, and Grantchester. It will air on MASTERPIECE on PBS in 2019.
Read more here. 
Rated TV-14
Seasons 1 – 3 are available to stream here.
---
Masterpiece: My Mother and Other Strangers

As of June 2018, the future of My Mother and Other Strangers, the WWII-era drama based on real wartime history and set in Northern Ireland is unclear. The good news is that Aaron Staton (who plays the American soldier in the love triangle) told The Huffington Post that the experience was "beyond stunning, and if there's any way Captain Dreyfuss has more story to tell in Series 2, I'll be there." The bad news is that if the period series, which originally aired on BBC in 2016, does return, it may take some time for it to air.
The leading role of Rose in the five-part television drama was specifically written for Hattie Morahan (The Bletchley Circle), who was pregnant during the filming of Season 1 with her first daughter. She told the Independent in November of 2016 that she was taking some time off. Season one premiered mid-June with 5 episodes, so hypothetically Season two would air in the summertime.
Rated TV-14
Season one is available to stream here.
---

Masterpiece: Poldark – Season 4
Premieres September 30th, 2018 at 9/8c
Aidan Turner stars as Ross Poldark, a redcoat who returns to Cornwall after battle to discover that his father is dead, his lands are ruined, and his true love is engaged to another. Can Poldark change his destiny, restore his lost fortune, and reclaim his love? Eleanor Tomlinson stars as Ross' wife Demelza, Heida Reed as Elizabeth, Jack Farthing as George Warleggan, Ruby Bentall as Verity, Luke Norris as Dr. Dwight Enys, Caroline Blakiston as Aunt Agatha, Gabriella Wilde as Caroline Penvenen and John Nettles as Ray Penvenen.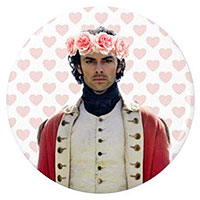 Expect to see the return of the regular cast, along with the characters we met in Season 3. Joining the cast in Season 4 are Rebecca Front (Doctor Thorne's Lady Arabella Gresham and Death Comes to Pemberley's Mrs. Bennett) and Max Bennett (The Hollow Crown's John Talbot). Debbie Horsfield's "eight brilliant scripts" will start in 1796. Filming began in September 2017.
Mammoth Screen executive producer Karen Thrussell said "In this series Ross and Demelza will face new challenges and try to turn their backs on old ghosts. Ross strives to become a better man, but his dark and reckless streak is never far from the surface and will lead to him facing new enemies and suffering great losses."
I'm all in! You? 
Rated TV-14
Seasons one, two and three are available to stream here.
---

Masterpiece: The Durrells in Corfu – Season 3
Returning Fall 2018
A third series was confirmed to be in production by writer Simon Nye at the BFI and Radio Times Television Festival on 8 April 2017. It will be set in 1937.
Keeley Hawes (Upstairs Downstairs) stars as an intrepid widow who decamps from dreary England to a sun-dappled Greek island with her four recalcitrant children in this adaptation of Gerald Durrell's My Family and Other Animals and its two sequels.
Alongside Hawes' matriarch Louisa Durrell are eldest son, Larry (Josh O'Connor), a budding writer on his way to becoming the famous novelist Lawrence Durrell; son number two, Leslie (Callum Woodhouse), an impulsive firearms enthusiast; daughter Margo (Daisy Waterstone), sixteen and man-crazy; and eleven-year-old Gerry (Milo Parker), who only has eyes for wildlife and grew up to be a world-renowned naturalist.
The third season continues to chronicle the family's adventures with the island's townspeople, customs and wildlife – including some new exotic animals. You can read more about it here. 
Rated TV-14
Season 1 and 2 are available to stream here.
If you've never had the privilege of watching the original BBC / PBS Masterpiece Theatre production of My Family and Other Animals, do yourself the favor! It's exceptional. 
---

PBS: Anne of Green Gables – Fire & Dew
Expected Thanksgiving 2018
PBS aired the first (L.M. Montgomery's Anne of Green Gables) and second (The Good Stars) of the Anne of Green Gables movies in the series in November 2016 and 2017.
The third installment of the Canadian youth TV series has also been acquired by PBS. In L.M. Montgomery's Anne of Green Gables: Fire & Dew, Anne heads to Charlottetown to attend accelerated classes as she continues to work towards her dream of being a school teacher. While there, she is forced to adapt quickly to her new surroundings and classmates as she navigates her way through her first school experience outside of her beloved Green Gables.
The first TV movie in the series, L.M. Montgomery's Anne of Green Gables, is available to stream here. The second period movie, The Good Stars, is available to stream here. 
---

Masterpiece: The Collection 
Neither renewed or cancelled as of June 2018. If The Collection returns, look for it it Fall 2019.
This gripping entrepreneurial fable is set in France just after the Second World War. An ambitious designer is tasked to restore Paris' supremacy as the haute couture capital. His fresh vision will usher in a new romantic era lifting the post-war gloom and paving the way for optimism and romance. But can this business, spearheaded by two clashing brothers survive meteoric success? 
Dark secrets threaten to topple this empire at any moment; internal rivalries and betrayals, hateful bargains made to survive the Nazi occupation, and the twisted secret behind the master's success.
The staff of the atelier survived one devastating war, but another looms, where personal battles and passionate love stories set family against family and the past against the future. Starring Richard Coyle, Tom Riley, Michael Kitchen, Sarah Parish, Mamie Gummer, Frances de la Tour.
Rated TV-14
Season 1 of The Collection is available to stream.. 
---
Upcoming / In Development

Masterpiece: The Chaperone (2018)

PBS' first theatrical film, The Chaperone, is based on Laura Moriarty's best-selling novel of the same name. Adapted by Julian Fellowes, the new period drama will be set in the 1920s. It will air on PBS stations nationwide after its initial theatrical run. Principal photography began in August 2017.
You can read more about the new period drama which stars Downton Abbey's Elizabeth McGovern, here.
---
Masterpiece: Man in an Orange Shirt (2018)


Coming June, 2018
Set in 1945 and 2018, the new period drama will star Vanessa Redgrave (Julia, The Gathering Storm) as a grandmother who is trying to cope with the fact that her grandson is homosexual. In his first screen drama, best-selling British novelist Patrick Gale tells two gay love stories, 60 years apart – stories linked by family, and by a painting that holds a secret that echoes down the generations. Charting the challenges and huge changes to gay lives from the Second World War to the present, the two-hour film explores a forbidden relationship made impossible by illegality and societal pressure and contrasts it with present day romance which, while the external constraints have fallen away, is a minefield of internalized issues and temptations.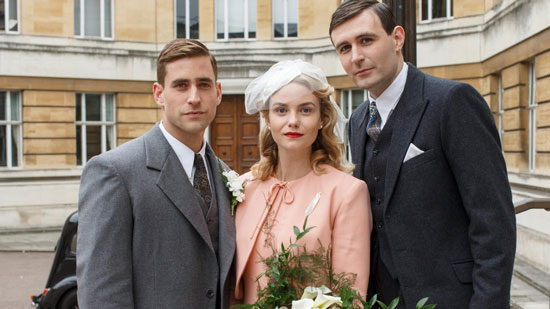 Oscar-winner Redgrave is joined by a cast that includes Oliver Jackson-Cohen (Mr. Selfridge, Lark Rise to Candleford), James McArdle, Joanna Vanderham (The Paradise), Laura Carmichael (Downton Abbey), Julian Morris, Julian Sands and David Gyasi.
The upcoming period drama will air as part of Gay Pride Month.
---
Masterpiece: The Miniaturist


The Miniaturist premiered on BBC One on December 26th and 27th in the UK. US premiere date pending. 
BBC and PBS MASTERPIECE are co-producing The Miniaturist, based on the novel by Jessie Burton. The three-part period thriller for the BBC is adapted by John Brownlow and will star Anya Taylor-Joy, Romola Garai (Churchill's Secret) and Alex Hassell (Anonymous), alongside Paapa Essiedu (A Midsummer Night's Dream), Hayley Squires (Call the Midwife) and Emily Berrington.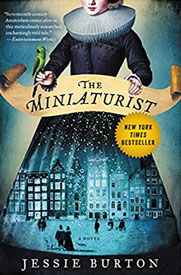 A woman moves to live with her new husband in 17th century Amsterdam, but soon discovers that not everything is what it seems.
In 1686, eighteen-year-old Nella Oortman (Taylor-Joy) knocks at the door of a grand house in the wealthiest quarter of Amsterdam. Full of hopes and dreams, she has come from the country to begin a new life as the wife of wealthy merchant Johannes Brandt (Hassell). But instead of Johannes, she's met by his cold sister Marin (Garai) and their servants (Squires, Essiedu) and quickly realizes that nothing is as it seems in the Brandt household. When Johannes finally appears he presents her with an extraordinary wedding gift: a cabinet that is a miniature replica of their home. It is to be furnished by an elusive Miniaturist, whose tiny creations mirror what is happening within the house in unexpected ways and seem to be predicting and unravelling the future with unsettling precision.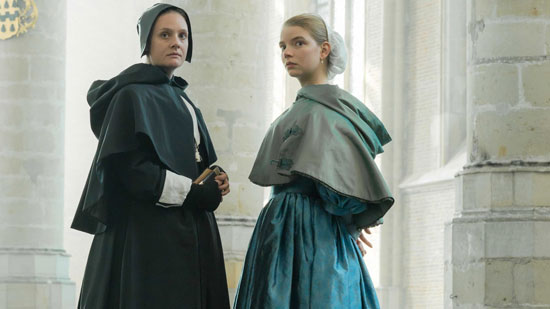 As Nella begins to uncover its secrets and those of the Brandt household she realizes the escalating dangers that await them all. Does the Miniaturist hold their fate in her hands? And will she be the key to their salvation or the architect of their downfall? 
---
Cancelled

Masterpiece: Home Fires

There are no future seasons planned of Home Fires. Willow and Thatch thinks it may very well be one of the worst decisions ITV has made, and a RadioTimes poll shows that 98% of viewers 98% were against ITV's decision to cancel the drama.
That cliffhanger, however, at the finale of Season 2 is resolved: with the plot lines already planned and half of the third season written at the time of cancellation, Simon Block has decided to move the story ahead through a series of three novels.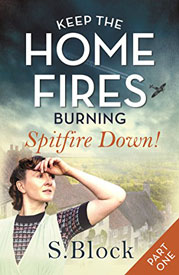 The first novel, Keep the Home Fires Burning covers what would be Season 3. About the development of characters Frances and Joyce, Block told Paste magazine "Their challenges change. They're very bright women and strong, so you have to test them, you have to give them significant obstacles to really bring out their character. As someone who's not been able to have children, Frances is suddenly left with this orphaned boy, to decide what to do with. The same with Joyce—her development coming back in the village without her husband. How does she establish herself as a single woman and regain her status?" And of course the Pat-Bob situation takes center stage: it's "one of the main storylines in the book. I wrote quite a lot of it like the TV show, pushing nine lead stories." 
You can own the novel in ebook or paperback by ordering it here.
As to shopping the show to other outlets, the producers did try, but Simon Block said that "networks like Netflix and Amazon are more about commissioning their own shows." The WWII period series with a strong female cast had two wonderful seasons, which are available to stream here. The series was cancelled in 2016.
You can read an interview with author Julie Summers, whose book Jambusters / Home Fires inspired the series, here. 
You can stream Home Fires here. 
---
PBS: Mercy Street

Based on real events, Mercy Street takes viewers beyond the battlefield and into the lives of a distinctive cast of characters – doctors, nurses, contraband laborers and Southern loyalists – realizing the chaotic world of Union-occupied Alexandria, Virginia, and the Mansion House Hospital in the early years of the Civil War.  Mercy Street, starring Josh Radnor and Mary Elizabeth Winstead, was cancelled after two seasons for funding and production timeline issues. The existing 12 hours of the period drama are well worth watching.
You can stream both seasons here. 
---
Masterpiece: Indian Summers

Julie Walters stars as the glamorous doyenne of an English social club in the twilight era of British rule in India. The television series has been cancelled in 2016 and will not be commissioned for a third series.
You can stream its two seasons here.
---
PBS: Miss Fisher's Murder Mysteries

A fourth season of this period series seems "impossible" because seat Essie Davis has moved to London. However, Every Cloud Productions held a highly successful Kickstarter campaign in the fall of 2017 to get things rolling with Miss Fisher & the Crypt of Tears, a movie spin-off of the period series. The film will likely start production in the middle of 2018, for a late 2018 or 2019 release date.
Set in the late 1920s, Miss Fisher & the Crypt of Tears honors the heightened exoticisms of the murder mystery genre as the Honourable Miss Phryne Fisher, lady detective, escapes the small screen and takes off on a global adventure – via romantic wayside stops in the Far East, glamorous sojourns in the mansions of London, and a battle to survive the rolling sands of the Arabian Desert long enough to find the missing treasure, solve numerous murders and break all aviation records as she wings her way home again!

"A feature film can fit into her schedule easier than a five-month ongoing TV series so the aim is in the second half of next year to be able to begin filming… We want it to be like the Indiana Jones movies." with amateur detective Phryne Fisher solving cases all over the world. Miss Fisher's Murder Mysteries' executive producer Deborah Cox has penned the script of the first feature film.
The existing 3 seasons are available to stream here. 
---
Other

Downton Abbey the Movie

You'll also want to know that Downton Abbey, the feature-length film, should start filming in 2018 if all goes as planned. In June 2017, NBCUniversal International Studios' president Michael Edelstein told AP at the opening of "Downton Abbey: The Exhibition" in Singapore "There's a movie in the works. It's been in the works for some time… We are working on getting the script right and then we've got to figure out how to get the (cast) together. Because as you know, people go on and do other things." He added that filming had not been scheduled "but we're hopeful to make a movie sometime next year."
Until then, see this post about Downton's Cast in Other Period Dramas and the Post-Downton Survival Guide.
---
Recent Masterpiece Period Dramas

Arthur & George, Churchill's Secret, Dark Angel, Death Comes to Pemberley, The Lady Vanishes and To Walk Invisible were always planned to be one-offs. They may be broadcast again, but as far as Willow and Thatch knows, there are currently no plans to extend the stories. The Paradise was cancelled in 2014.
---

More announcements about PBS specials and thematic programs will be made in the coming weeks, so check back here for updates.
Willow and Thatch exists because of you: You can shop our Jane Austen Period Drama Adaptations merchandise, click on our links (like these that take you to Etsy and Amazon) and make purchases on those sites, and buy period-inspired products from the Lovely Things Shop. You can also continue to share our articles, or make a financial contribution by emailing us. All these things allow us to write feature articles, update The Period Films List, mail out our newsletter, maintain the website and much more. Thank you!
About PBS MASTERPIECE: Produced by PBS's flagship station — WGBH/Boston — MASTERPIECE has remained steadfast in our commitment to bringing the best in drama to American public television audiences.
Throughout the year, MASTERPIECE presents beloved programming from classics such as Bleak House, popular favorites Downton Abbey and Sherlock, as well as mysteries including Endeavour, Inspector Lewis, Wallander, starring Kenneth Branagh, and more. MASTERPIECE occasionally presents the best in contemporary drama, recently featuring award-winning writer/director David Hare's Worricker trilogy.
The series has been produced for PBS by WGBH/Boston since 1971. You van visit their website, and support their programming here.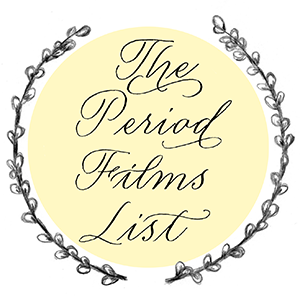 If you enjoyed this post, be sure to visit The Period Films List. You'll especially like the  BBC Classic Drama Collection list. Also see Masterpiece Classics on Amazon Prime, Little Women Film Adaptations, and The Chaperone: a PBS Theatrical Release.
SaveSave
SaveSave
SaveSave
SaveSave
SaveSave
SaveSave
SaveSave
SaveSave
SaveSave
SaveSave
SaveSave
SaveSave
SaveSave
SaveSave
SaveSave
SaveSave
SaveSave
SaveSave
SaveSave
SaveSave
SaveSave
SaveSave
SaveSave
SaveSave
SaveSave
SaveSaveSaveSaveSaveSave
SaveSave
SaveSave
SaveSave
SaveSave
SaveSave
SaveSave
SaveSave
SaveSave
SaveSave
SaveSave
SaveSave
SaveSave
SaveSave
SaveSave
SaveSave
SaveSave
SaveSave
SaveSave
SaveSave
SaveSave
SaveSave
SaveSave
SaveSave
SaveSave
SaveSave
SaveSave
SaveSave
SaveSave
SaveSave
SaveSave
SaveSave
SaveSave
SaveSave