Last Updated on May 17, 2018
The Durrells is a new six-part period drama series based upon Gerald Durrell's classic trilogy of his Corfu memoirs including the much loved My Family and Other Animals.
Set in 1935, this timeless drama from ITV is full of warmth, humor and fun. Here is what we know about the upcoming period drama, courtesy of ITV.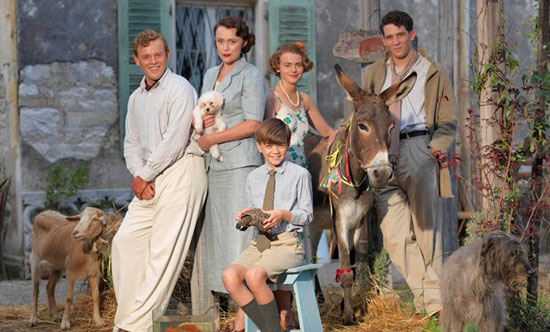 ---
To help keep this site running: Willow and Thatch may receive a commission when you click on any of the links on our site and make a purchase after doing so.
---
The story focuses upon Louisa Durrell (played by Keeley Hawes) whose life is in meltdown. Her husband died years ago and his money has all but run out. Her four unruly 'children' Larry, 21, played by Josh O'Connor (Ripper Street, Peaky Blinders), Leslie, 18, a role taken by newcomer Callum Woodhouse, Margo, 17, played by Daisy Waterstone (Testament of Youth) and Gerry, 11, with Milo Parker (Mr Holmes) cast in the role, are going off the rails. Gerry is obsessed with animals and about to be thrown out of school; Larry is a would-be novelist but the worst estate agent in Bournemouth, and the middle two are hitting adulthood like a car-crash. It is the 1930s, and a woman's options are limited.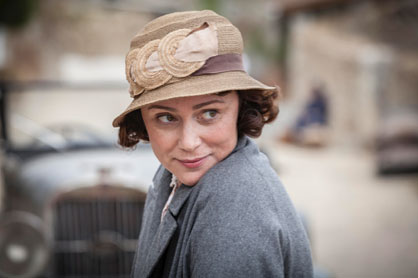 You'll recognize British-born Keeley Hawes from other costume dramas, including the 2016 Hollow Crown, The Lady Vanishes, the television mini-series Upstairs Downstairs, and from BBC's Under the Greenwood Tree, as Fancy Day. She also played Rachel in PBS Masterpiece's The Moonstone (1997), Lizzie Hexam in BBC's Our Mutual Friend, Lois in The Last September (1999), Cynthia Kirkpatrick in Wives and Daughters (1999), and Kitty in Tipping the Velvet (2002), so to say she has had a lot of period drama experience would be an understatement.
The Durrells executive producer Sally Woodward Gentle said that Louisa Durrell is a role that Keeley Hawes was born to play. "Keeley is completely stunning in this series. She is an absolutely amazing actress. If you talk to either of the directors, she didn't put a foot wrong. She got absolutely everything spot on."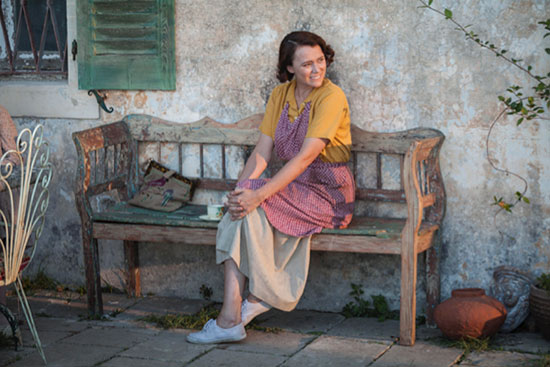 One of the things I really like about this TV version is Louisa is a woman struggling. She's been on her own for eight years since her husband died, bringing up three teenagers and a little boy on her own. And she does something so brave and amazing to move from Bournemouth to Corfu.
Today it's relatively easy to get to Corfu in a few hours by plane. But it would still be seen as a big step. Back in 1935 Louisa took four children to Corfu. A single mother taking four children to a foreign country. To a Greek island with a different language, no electricity, no telephone, no quick budget flight back home. Just a complete change of life. To lift them all up and say, 'Right, I'm going to give you a better life than the one we have now and this is what we are going to do.' That is such a brave, forward- thinking, modern thing for a woman on her own to do. Amazing. A real achievement.
When Louisa gets there she says she came to Corfu to rescue her family. That's exactly what she's doing. She is saving them from an existence in England which isn't good enough for them. They have not been making the most of who they are. She wants a better life for them and just takes life by the horns and makes it happen. – Keeley Hawes
Louisa realises she can carry on struggling, marry someone comfortably off but oppressive, or make a radical change and escape…from a domestic pressure-cooker, British weather, uptight Englishness and narrow horizons. This is a rescue mission to somewhere her family can heal itself before it's too late. She tells them she is taking them to Corfu. There is fighting and outright refusal, especially when they find out there is no electricity – how dare she drag them off to a Greek wilderness. But Corfu is cheap, and an untamed paradise.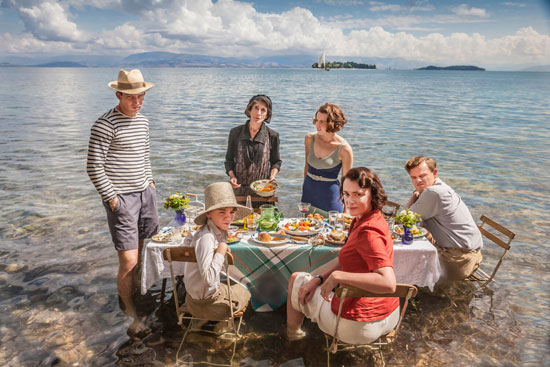 There are worse places to rescue a family – an island fringed with warm, azure sea, the land teeming with wildlife and offering an abundance of oranges, lemons, olives and kumquats. They discover friendship where they least expect it while they struggle to overcome near poverty, the language barrier and the occasional pang for 'pudding island'.
What is certain is that ITV are going for a gentle approach with The Durrells and hoping the whole family will tune in to watch on a Sunday night. Keeley said at the press screening that there was "nothing" in the show that would stop her from allowing her kids to watch. And mild swear words aside it is good clean fun with jokes and stunning scenery. – Mark Jefferies, Radio Times
But Louisa's biggest challenges come as ever from within the family. Bright and courageous but realistic, she knows they will bring most of their crises with them, and add a few more. Budding writer Larry hasn't stepped up to be the man of the house and his cutting sense of humor and lack of filter often creates havoc. Leslie, with a mother complex, is fascinated by guns almost as much as he learns he is fascinated by girls. Margo is a walking bundle of neuroses until feminism stirs; while Gerry is endlessly inquisitive about animals and people. Happy to spend hours staring at beetles on a wall, he can go missing for days on epic nature trails and turns the house into a zoo.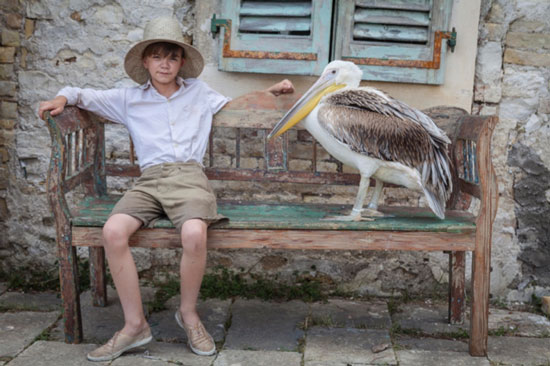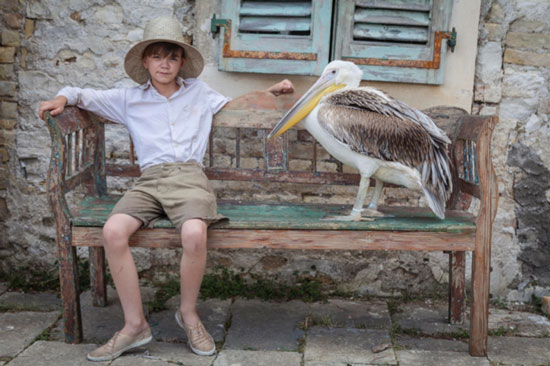 Not that Louisa herself is perfect. She drinks too much and has a temper. She is not too proud to break down and weep. Only in her 40s, she says she is happy to be single, but nobody believes her. Over six episodes we'll follow the Durrell family as they adjust to their new life. Along the way they'll meet new friends, rivals and lovers.
Gerald Durrell's novels are some of the warmest, wittiest, books of the last century. It is no wonder they are so well loved. It is a real treat to be working on them with the brilliant Simon Nye. I hope that his obvious love of the characters and the material will be hugely infectious. – Sally Woodward Gentle
Alexis Georgoulis (My Life In Ruins, Eisai to Tairi mou) the hugely popular actor in Greece, will be playing the handsome Spiro Hakaiopulos – an all round Mr Fix It, who Margo at first thinks her mother should marry, but Louisa has other ideas. Leslie Caron stars as the shrewd and exotic Countess Mavrodaki who employs Margo as her companion. A local, Theodore, played by renowned Greek actor Yorgos Karamihos, will welcome the Durrells. He's sane, wise and knows everything there is to know about the animals and plant life of Corfu, so is an ideal informal teacher for Gerry. The series has been filmed in Corfu, Bournemouth and Ealing.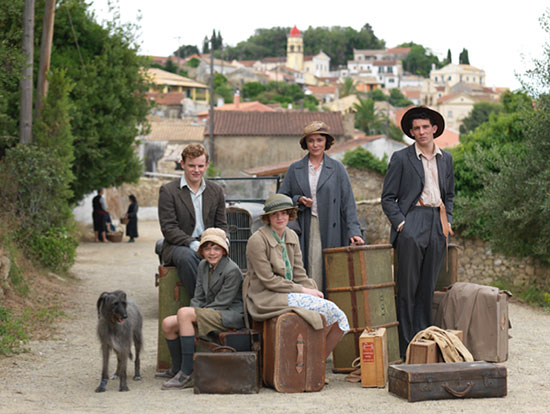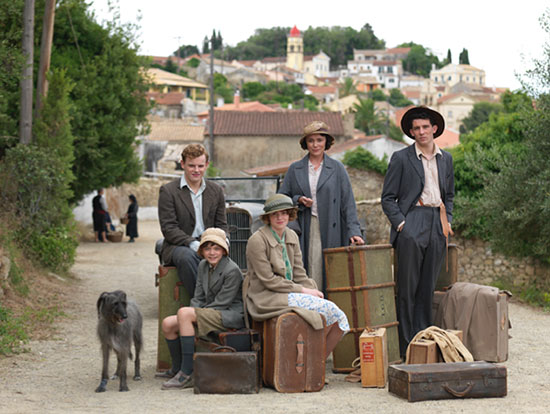 The Durrells began airing in the UK in April 2016. In the U.S. the first series will show on PBS MASTERPIECE in 6 episodes, airing in October, 2016. You can watch The Durrells extended preview trailer below.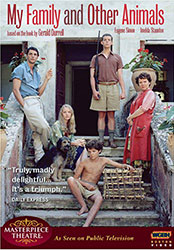 Willow and Thatch also recommends that you get yourself the DVD of the BBC 2006 PBS Masterpiece My Family and Other Animals which starred Eugene Simon, Imelda Staunton, Tamzin Merchant, Russell Tovey, Matthew Goode. I found it to be a complete delight. Simon Nye, the writer of each of the episodes of The Durrells, also adapted My Family and Other Animals.
About the new ITV adaptation, Nye said "This was a chance to splurge Durrell's vision of Corfu over at least 6 TV hours, and hopefully many more in the future. I love these characters. Louisa Durrell is the mother we'd all like – loving, occasionally daft, wry, generally right, and alternately proud and appalled by her offspring." Willow and Thatch is very excited to see this new adaptation from Simon Nye – you can never have too much of this family-friendly story.
The Gerald Durrell classic trilogy of novels includes: 'My Family and Other Animals', 'Birds, Beasts and Relatives' and 'The Garden of the Gods'.

About the real Gerald Durrell: Whatever his age, Gerald Durrell always claimed he felt like he was 12 years old inside. His childhood on the enchanting island of Corfu not only made an indelible impression on him, it defined him. His passion for animals and the natural world was nurtured there, and his egalitarian outlook was fostered by the people he knew, from peasants to priests. Brother Lawrence led him into the realms of art, music, poetry and literature and gave him the confidence to write. Theodore, the eclectic and beloved family friend, taught him to have a 'wide-spectrum mind' (one of Gerry's favourite phrases) – to appreciate the principles of science as well as the scansion of doggerel and the intricacies of doodling. All this plus Gerry's inimitable sense of humour emerged from a milieu of sunshine and happiness, laughter and the love of a mildly eccentric family, whose lynchpin was Louisa Durrell, who taught her youngest son much more than how to cook.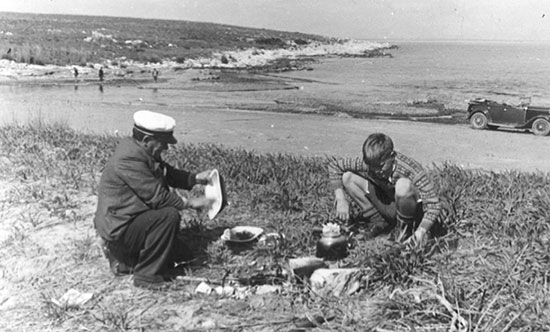 Gerry always said that if he had the gift of Merlin, he would give every child the kind of childhood he had in Corfu.'
The family thought the boy would outgrow his 'unseemly' fascination for animals…so he worked in a pet shop, then at Whipsnade Zoo and then as an animal collector for zoos. He became disillusioned and exasperated with the zoos of those days, their ignorance of caring for animals and their arrogant attitude that if an animal died, there were plenty more where it came from. Among the first to recognise the general decline in animal numbers and the loss of their wild habitats, Gerry resolved that his own zoo would be devoted to saving species from extinction. He started it more than 60 years ago on another enchanting island, Jersey, and one of its first inhabitants, among the gorillas, owls and tortoises, was Louisa, whom he'd always promised a little cottage in his zoo. Actually, it was a 16th century granite manor house, Les Augrès Manor, now headquarters of the international charity, Durrell Wildlife Conservation Trust.
The Trust, today simply called Durrell, is proof that Gerald Durrell was a visionary, a pioneer and a mentor. It has saved dozens of endangered species and habitats and trained thousands of conservationists who, in turn, save more species and train more conservationists. The books of Gerald Durrell, all 41 of them, have instilled in millions an appreciation of animals and nature and a desire to cherish and protect our natural world.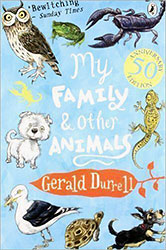 No one was more delighted at Gerry's success as a writer than his brother Lawrence. Larry often told the story of a signing session in Foyle's for his latest book, when a fan approached him, clutching a copy of My Family and Other Animals, and apologising that he couldn't afford to buy Larry's book but would he mind signing his brother's. Larry gaily signed it, "In the absence of the author, by a better one."
No one would have been more delighted than Gerry that the stories and the ethos of his glorious childhood would be shared with millions through ITV's captivating new television series – the next best thing to having the gift of Merlin! – Lee Durrell, Honorary Director, Durrell Wildlife Conservation Trust
Durrell Wildlife Conservation Trust is an international charity working globally to save species from extinction. Headquartered in Jersey in the Channel Islands, Durrell focuses on the most threatened species in the most threatened places. Established by author and conservationist, Gerald Durrell, in 1963, Durrell is unique among conservation organisations in integrating four core areas of operation: the Wildlife Park in Jersey as a centre of excellence in animal husbandry, research, training and education; the Field Programme which undertakes conservation action where it is needed most; the Conservation Academy which builds the capacity of conservation practitioners; Conservation Science which underpins all activities.
UPDATE 4/16/16: We will be seeing more of The Durrells! ITV has commissioned a second series of its hit new family drama The Durrells after just two episodes. The series is ITV's best rating new drama of the year and its highest rating new show since September 2014. Filming on the second series will take place later this year in Corfu, with Keeley Hawes returning as matriarch Louisa, alongside her fictional brood played by Josh O'Connor (Larry), Callum Woodhouse (Leslie), Daisy Waterstone (Margo) and Milo Parker (Gerry).
The combination of Gerald Durrell's warm, witty stories and Simon Nye's brilliance at adapting them meant we always knew that we had created something special. The audience reaction has been fantastic and I am delighted that we are able to continue the story and reunite the fantastic cast and crew who have become a close-knit 'family' on and off screen! – Sally Woodward-Gentle, CEO at Sid Gentle Films Ltd
.

Other recent, current and upcoming costume and period dramas from the United Kingdom's ITV include Downton Abbey, Foyle's War, Houdini & Doyle, Home Fires, Doctor Thorne, Beowulf: Return to the Shieldlands, Mr Selfridge, The Great Fire, The Bletchley Circle, The Suspicions of Mr Whicher, Churchill's Secret, The Frankenstein Chronicles, Jericho, Endeavour, Arthur & George, Dark Angel and Victoria.
The Durrells will be produced by Sid Gentle Films Limited and executive produced by the company's founder, BAFTA award winning filmmaker Sally Woodward Gentle (Whitechapel, Any Human Heart, Enid). Sid's Managing Director Lee Morris (Da Vinci's Demons, Any Human Heart, The Jury) will also executive produce together with Simon Nye. Christopher Hall will produce the series.
If you enjoyed this post, you'll want to wander over to the Period Films List – the best costume dramas, heritage films, documentaries, period dramas, romances, historical reality series and period inspired movies, sorted by era and theme. You may also be interested in the Home Fires Q&A.