Last Updated on November 25, 2019
PBS MASTERPIECE has produced its first feature film,"The Chaperone." Set mostly in the early 1920s in the Interwar Era, a Kansas woman finds her life forever changed when she accompanies a young dancer on her fame-seeking journey to New York City.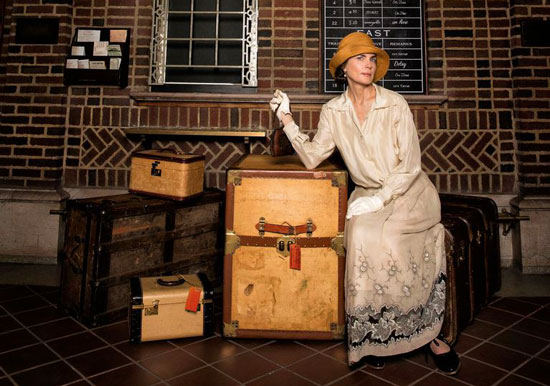 ---
To help keep this site running: Willow and Thatch may receive a commission when you click on any of the links on our site and make a purchase after doing so. 
---
Based on Laura Moriarty's best-selling American novel of the same name, "The Chaperone" reunites "Downton Abbey's" writer-director Julian Fellowes with Elizabeth McGovern (Lady Grantham). Like "Downton," the new period movie takes place in a fast-changing era. Michael Engler, who directed four episodes of "Downton Abbey," and is at the helm of the "Downton" movie, directs the new film. Haley Lu Richardson stars as Louise Brooks.
"The Chaperone" premieres on PBS stations nationwide on Sunday, November 24, and airs again Thursday, November 28 at 9PM. See our recommendations of what to watch on PBS for the rest of the year.
Joining McGovern and Richardson in the period drama are cast members Victoria Hill, Campbell Scott, Geza Rohrig, Blythe Danner and Miranda Otto.
Learn more about the movie, and watch the trailer below.
---
---
In 2011, the UK newspaper The Guardian asked their writers which books had most impressed them during the course of the year: Julian Fellowes choose a non-fiction book about a dancer-turned-actress: Louise Brooks: A Biography, by Barry Paris.
Calling Brooks "that queen of the silent screen," Fellowes explained
"I have seldom read so lyrical a tale of self-destruction. When she was a girl, my mother used to be mistaken for Louise Brooks and so I have always felt a sort of investment in her, but I was unprepared for this heartbreaking tale of what-might-have-been." 
But most of the drama in "The Chaperone" takes place against the backdrop of the tumultuous times of the early 1920s, years before Louise Brooks was a household name. Instead, we focus on Norma Carlisle, a a Kansas woman who is forever changed when she chaperones the beautiful and talented 15-year-old dancer to New York for the summer. Louise is eager to fulfill her destiny of dance and movie stardom; Norma is on a mission to unearth the mysteries of her past.
That summer of 1922, Brooks leaves Wichita to study with the prestigious Denishawn School of Dancing in New York. Much to her annoyance, she is accompanied by a thirty-six-year-old chaperone, who is neither mother nor friend. Norma, a complicated but traditional woman with her own reasons for making the trip, has no idea what she's in for.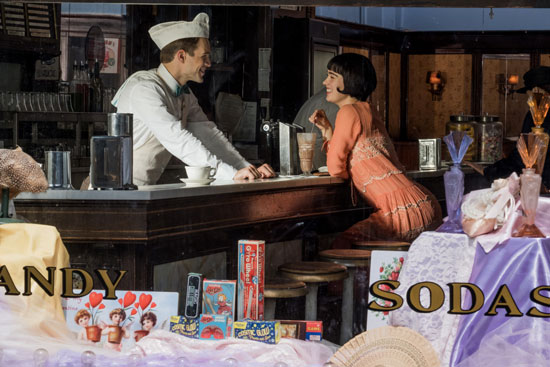 Young Louise, already stunningly beautiful and sporting her famous black bob with blunt bangs, is known for her arrogance and her lack of respect for convention. Ultimately, the five weeks they spend together will transform their lives forever. Louise will become a famous silent-film star and an icon of her generation, and Norma will find something she wasn't even looking for. 
Elizabeth McGovern plays the chaperone Norma Carlisle, who in real-life was a provincial housewife named Alice Mills.
In a Q&A hosted by Quad Cinema, following the screening of "The Chaperone," McGovern explained that when we first meet her, her character had constructed a life of a house of cards, "clinging to the idea of what an upper-middle class woman should be." But she realizes that she has a right to her own happiness, and by becoming a "quiet revolutionary," she builds an authentic life for herself, and those she cares about. 
Fellowes calls the novel "captivating and beguiling and resonant in so many ways," and Elizabeth McGovern, who can be heard as the reader for the audio version of the novel, said "I have longed to make a film of Laura Moriarty's The Chaperone from the moment I first read it."
Alongside romance and dance, the plot-line swirls around women's issues, belonging, self-knowledge and sexual preference, and how victories in those arenas were hard-won between the 1920s and 40s. McGovern said that there aren't "too many films that don't have nasty characters," and she is proud that "The Chaperone" stands out in that regard.
Director Michael Engler added that both Julian Fellowes' themes and personal qualities of his characters were not separated from the larger issues of "class, power structure, politics," and as in his other period dramas, we see how the characters in "The Chaperone" are shaped by them. 
The new film will be most attractive to the 50+ crowd, and to Elizabeth McGovern fans in general, as the movie falls short of the PBS Masterpiece experience overall. A strong supporting cast, the settings and period touches (including the costumes by Candice Donnelly), will make the sometimes stilted movie more appealing to other costume drama fans.
There are fun references to "The Age of Innocence" and "Little Women," and Richardson with her natural, easy smile and quick-witted lines, breathes life into the narrative. Though this is Richardson's first period drama, she's a believable, and captivating, Brooks.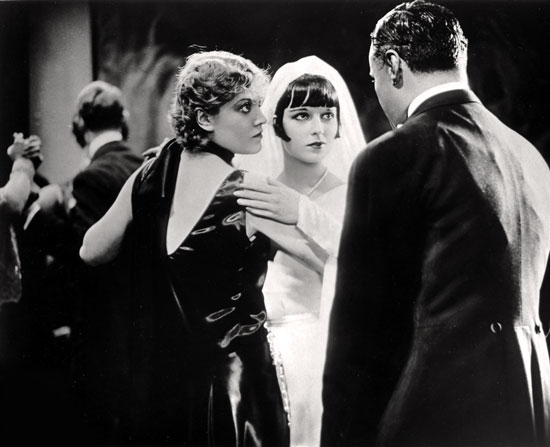 The real Louise Brooks started her career as a dancer in the Ziegfeld Follies and was to become an early celebrity in the silent-film era.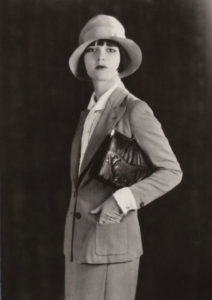 A highly independent woman who didn't conform to society's expectations of women, Brooks has long been associated with her character as Lulu in Pandora's Box (1929), which told the tale of the rise and inevitable fall of an amoral but naive young woman. Her flapper-girl persona and bobbed hair inspired thousands of women who adopted the style as their own.
In ten years time she starred in seventeen silent films and eight sound films, and then retired while in her early 30s. Brooks is the author of a number of books:  you can read her collected writings which Film Quarterly called "a minor classic" in Lulu in Hollywood. 
About The Chaperone the book: The New York Times bestseller and the USA Today #1 Hot Fiction Pick for the summer, "The Chaperone" is a captivating novel about the woman who chaperoned an irreverent Louise Brooks to New York City in 1922 and the summer that would change them both.
Over the course of Norma's relationship with Louise, her eyes are opened to the promise of the twentieth century and a new understanding of the possibilities for being fully alive.
Drawing on the rich history of the 1920s,'30s, and beyond—from the orphan trains to Prohibition, flappers, and the onset of the Great Depression to the burgeoning movement for equal rights and new opportunities for women—Laura Moriarty's "The Chaperone" illustrates how rapidly everything, from fashion and hemlines to values and attitudes, was changing at this time and what a vast difference it all made for Louise Brooks, Norma Carlisle, and others like them.
Buy The Chaperone, the book. 


If you enjoyed this post, be sure to also see the article about Downton's Cast in Other Period Dramas. You'll also want to visit the Post-Downton Survival Guide and the Best Period Dramas: Interwar Era List.
SaveSave
SaveSave
SaveSave
SaveSave