Last Updated on June 9, 2023
"To Walk Invisible: The Brontë Sisters" on PBS MASTERPIECE: Everyone is all abuzz with excitement at the upcoming historical drama tracing the lives of beloved novelists Charlotte, Emily, and Anne Brontë. You should know ahead of time that it's not all corsets and carriages: the new biopic doesn't romanticize the sisters' struggle to make their mark. 
Let's take a closer look at the historically accurate, authentic and powerfully beautiful new period drama "To Walk Invisible," which premieres in the US on PBS MASTERPIECE, Sunday, March 26, 2017 at 9pm ET.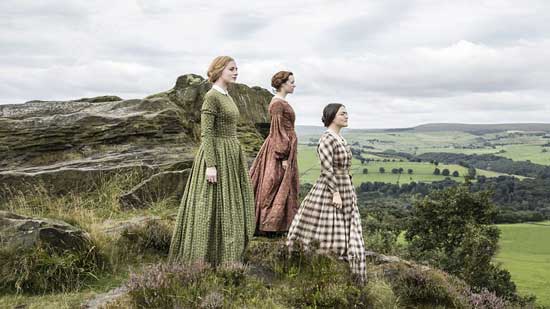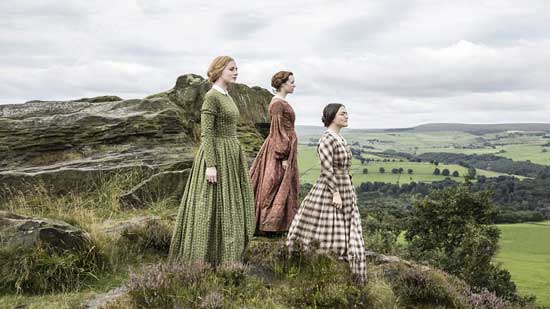 In To Walk Invisible, Charlotte, Emily and Anne Bronte face a bleak future, with their father half-blind and troubled brother Branwell in decline. As their situation worsens, Charlotte sees that writing could offer a way out. This is the story of the sisters' great novels and their extraordinary battle for recognition. 
"To Walk Invisible: The Brontë Sisters" (2016) is AVAILABLE to STREAM
Against all odds, the Brontes were recognized in a male-dominated 19th-century world. Ever since they were revealed to the world as quaint country-women and not the notorious Bell brothers of their pseudonyms, the Brontë sisters have fascinated legions of devoted readers. MASTERPIECE brings these remarkable literary geniuses to life with a beautifully filmed and acted two-hour period drama, "To Walk Invisible: The Brontë Sisters."
Depicting the evolution of secluded, dutiful clergyman's daughters into authors of the most controversial fiction of the 1840s, the historical drama stars Finn Atkins as Charlotte, who shocked society with her edgy epic, Jane Eyre; Chloe Pirrie (War and Peace) as Emily, author of the darkly gothic Wuthering Heights; and Charlie Murphy (Happy Valley) as Anne, whose true-to-life love story The Tenant of Wildfell Hall was deemed "coarse and disgusting" by Victorian critics.
Also starring are Jonathan Pryce (Wolf Hall) as their distracted father, Reverend Patrick Brontë; and Adam Nagaitis (Houdini and Doyle) as the sisters' only brother, Branwell, whose wild and dissipated life contributed to vivid characters in each of their novels.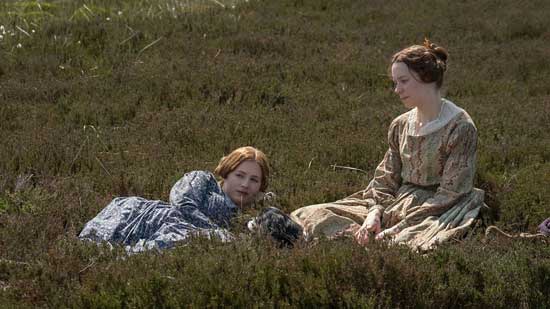 "To Walk Invisible" was filmed in and around Haworth, the picturesque Yorkshire village where the Brontë sisters lived and which is now a mecca for Brontëphiles from all over the world. Scenes at their parsonage home were shot in an exact replica that recreates the feel of a lived-in mid-19th-century provincial dwelling, with the sisters congregating around the dining table to pen their stories and plot their editorial strategy.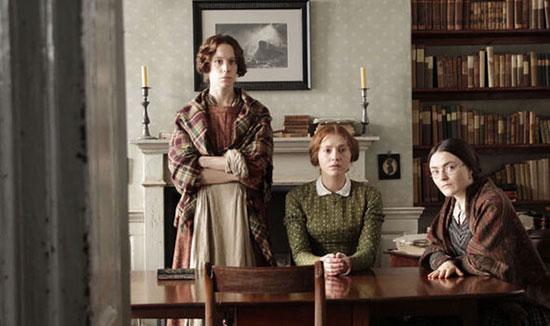 Based largely on Charlotte's voluminous letters, the film follows the Brontë sisters in the eventful three-year period that saw them rise from ordinary, unmarried women, taking care of the household and their widowed father, to the secret authors of the world's most sensational literature.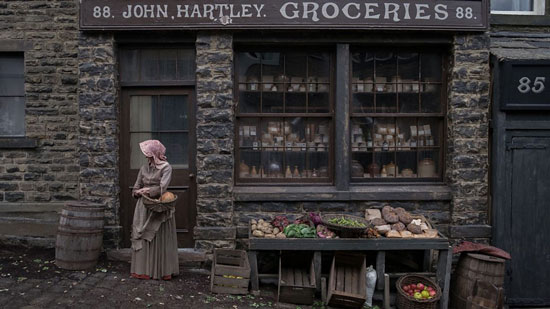 Although he never suspected it, Branwell was the inspiration. A would-be poet and artist, he was a complete failure due to alcoholism and opium addiction. As Reverend Brontë slowly went blind, Branwell was on an even more precipitous downward slide, inciting the sisters to do something to keep the family out of the poor house.
To Walk Invisible is co-produced, as well as written and directed, by Sally Wainwright, who was raised 10 miles across the moors from the Brontës' home in Haworth. "I can't remember a time when I didn't know about the Brontës… It's a story I grew up with." – The Independent
They had already tried being governesses—a thankless job except it provided good material for novels. So they set about turning personal experiences, keen observations, and unflinching honesty into fiction. Worried that female writers wouldn't be taken seriously, they adopted male-sounding pseudonyms: Currer Bell for Charlotte, Ellis Bell for Emily, and Acton Bell for Anne, retaining their own initials.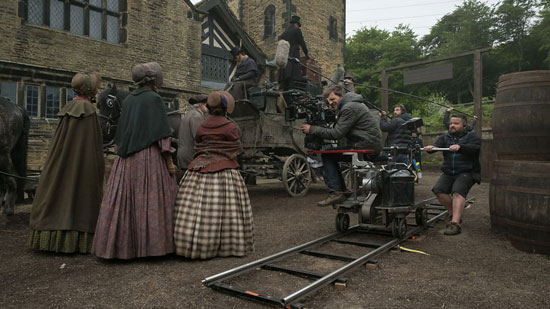 The last name, Bell, may have been inspired by the arrival of a new set of bells for their father's church, a momentous event in Haworth. Another possible source is the middle name of Reverend Brontë's assistant priest, Arthur Bell Nicholls (played by Rory Fleck Byrne, Grantchester), who later married Charlotte after the tragically early deaths of her siblings.
But Charlotte gave her publisher a deeper reason for anonymity—and provided the title for this film: "I think if a good fairy were to offer me the choice of a gift, I would say—grant me the power to walk invisible."
---
Written and directed by Sally Wainwright (Happy Valley, Last Tango in Halifax), To Walk Invisible makes a perfect companion to MASTERPIECE's adaptations of Brontë novels: 

The Tenant of Wildfell Hall (1996): Powerful, haunting and disturbing, Anne Bronte's classic story is as unforgettable as those of her more famous sisters. In a remote village on the Yorkshire moors, a beautiful widow and her son move into the near-derelict Wildfell Hall. Befriended by a handsome young farmer, she remains mysteriously silent about her past and why she is afraid – until she becomes the focus of village gossip.
Starring Toby Stephens, Tara Fitzgerald, Rupert Graves, Sarah Badel, Jackson Leach, Sean Gallagher, Jonathan Cake. 
---

Wuthering Heights (1998): Mistreated foundling Heathcliff and his stepsister Catherine fall in love, but when she marries a wealthy man, he becomes obsessed with getting revenge, even well into the next generation. This brilliant adaptation of Emily Brontë's timeless tale breaks new ground by covering the complete story of a love so powerful that it reaches beyond the grave. 


Nothing is known of Heathcliff's mysterious past when kindly Mr. Earnshaw adopts him into his family, but his daughter Cathy sees in him a soul very much like her own. They are divided by birth, class, and Cathy's jealous brother, but nothing can break the bond between them- not even when Cathy marries the wealthy gentleman Edgar Linton. Yet there are forces in nature that seem to be even more powerful than their love.
Starring Robert Cavanah, Peter Davison, Orla Brady, Tom Georgeson, Matthew Macfadyen, Sarah Smart, Kadie Savage.
---

Wuthering Heights (2009): In Emily Bronte's classic and haunting tale, Heathcliff is tormented by his love for Cathy. Will Cathy choose a life of comfort and wealth with Edgar Linton or will she succumb to her love for Heathcliff?
The fiery romance of Heathcliff and Cathy reignites in this thrilling adaptation of Emily Bronte's classic love story. The mysterious gypsy boy Heathcliff, adopted by the Earnshaw family, discovers his soulmate in his stepsister, Cathy. But as a man unable to have the love of his life, he seeks vengeance against anyone who comes between them. 
Starring Tom Hardy, Charlotte Riley, Andrew Lincoln, Sarah Lancashire, Burn Gorman, Rosalind Halstead, Rebecca Night, Tom Payne.
---

Jane Eyre (2007): After a wretched childhood, orphaned Jane Eyre yearns for new experiences. She accepts a governess position at Thornfield Hall, where she tutors a lively French girl named Adele. She soon finds herself falling in love with the brooding master of the house – the passionate Mr. Rochester. Jane gradually wins his heart, but they must overcome the dark secrets of the past before they can find happiness. When Jane saves Rochester from an eerie fire, she begins to suspect that there are many mysteries behind the walls of Thornfield Hall. Her fears are confirmed when Rochester's secret past is revealed, destroying her chance for happiness, and forcing Jane to flee Thornfield. Penniless and hungry, she finds shelter and friendship in the shape of a kind clergyman and his family. But she is soon shocked to uncover the deeply hidden truth of her own past. This lavish and sensual new version of Charlotte Bronte's classic novel is modern and moody, timeless and romantic. 
Starring Ruth Wilson, Toby Stephens, Francesca Annis, Amy Steel, Jacqueline Pilton, Anne Reid. 
---

You may also want to watch the historical dramas The Brontes of Haworth and The Brontë Sisters. There's also Brontë Country: The Life and Times of Three Famous Sisters, Emily, Anne & Charlotte Brontë. 
---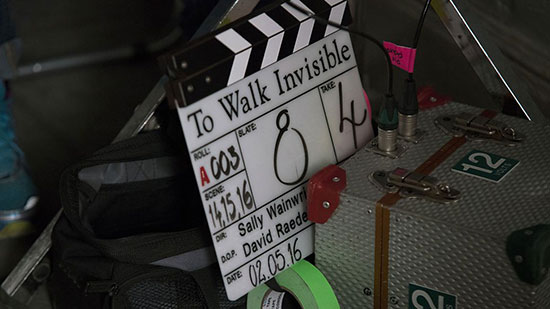 Meet the literary geniuses of the Bronte family in this video before watching "To Walk Invisible: The Bronte Sisters." The British period drama premieres Sunday, March 26, 2017 at 9/8c on MASTERPIECE on PBS and is AVAILABLE to STREAM.
In the video below, the cast and creator discuss how "To Walk Invisible" is not your usual Bronte biopic, and certainly not to be missed.
From the costumes to the set, go behind the scenes with the cast and creative team. 
Writer and director Sally Wainwright and the cast discuss the vision behind the bold and moving story.
And watch a clip and a preview of the new period drama: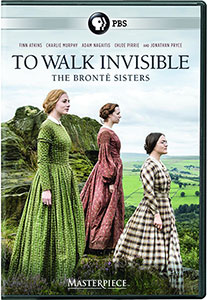 "Beautiful and brilliant." – The Guardian
"The TV drama of the season" – The Independent
"To Walk Invisible: The Brontë Sisters" is a BBC Studios and BBC Wales production, in partnership with The Open University, co-produced with Lookout Point and MASTERPIECE. It is written and directed by Sally Wainwright. Executive producers are Faith Penhale and Sally Wainwright, Matthew Read for BBC and Rebecca Eaton for MASTERPIECE. 
To learn more about the real lives of the Bronte sisters and their writing, visit The Bronte Society website. The Society is responsible for running the famous Brontë Parsonage Museum in the picturesque village of Haworth in West Yorkshire, once the home of the Brontë family and also for promoting the Brontës' literary legacy within contemporary society.
Be sure to wander over to the Best Period Films List for more suggestions of what costume and historical dramas to watch. You'll especially like the Best Period Dramas: Victorian Era List. and the BBC Classic Drama Collection. You may also like Daily Victorian Life and A Victorian Era Lady Macbeth.