Last Updated on December 30, 2021
No one can fault you if you watch "Ms. Fisher's Modern Murder Mysteries" just for the snazzy sets, foot-tapping tunes, or cute costumes.
---
To help keep this site running: Willow and Thatch may receive a commission when you click on any of the links on our site and make a purchase after doing so.
---
But the spin-off to the Australian mystery series sensation "Miss Fisher's Murder Mysteries" provides enough waggish sleuthing in each episode to entertain even without these delights.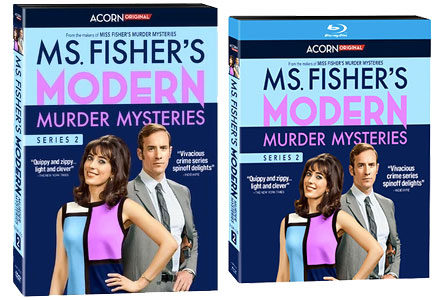 The Acorn Original "Ms. Fisher's Modern Murder Mysteries" is now in its second season (and has just been released to DVD), so if you want to skip Season 1 and jump right in, you'll want to know a few things first. Let's catch you up, and then get right to the deliciousness of Season 2. Thanks to the folks at Acorn Online for partnering with us so we could fill you in!
---
---
Over three 1920s-set seasons of "Miss Fisher's Murder Mysteries," (adapted from Kerry Greenwood's book series), the honourable and always fabulous Phryne Fisher burst the boundaries that still confined women after the Great War and committed herself to solving Melbourne's ever more-confounding murder cases, challenging conventions and redressing injustices wherever she could.
In the sequel "Ms. Fisher's Modern Murder Mysteries," Phryne Fisher's long-lost niece, Peregrine Fisher (Geraldine Hakewill), decides to follow in her stylish footsteps as a lady detective for a new era. Despite failing at a number of jobs – hairdresser, typist, salesgirl – Peregrine's survival instincts have kept her afloat.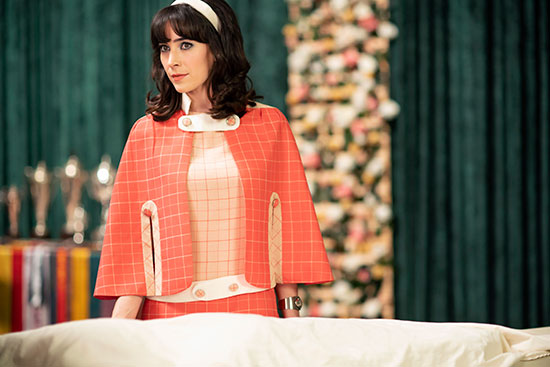 She's always felt, in the pit of her stomach, that she was destined for greater things – but she never imagined that her entree to a more exciting, satisfying life would be handed to her by an Aunt she had never met. And the more Peregrine learns about Phryne, the more she begins to understand that they have the same rebellious spirit that doesn't toe any socially acceptable line.
Having been warned by those around her that she would never amount to anything, Peregrine is out to prove them wrong.
With the help of the handsome, straitlaced Detective James Steed (Joel Jackson) and a group of accomplished women, Peregrine investigates murders in 1960s Melbourne. The first season was all about Peregrine boisterously throwing herself at the challenges of the job – mastering the basics and proving herself to her older and wiser mentors at the Adventuresses' Club.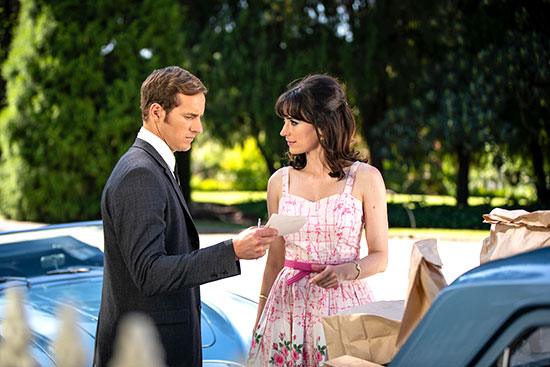 In the second season of the playfully sexy series "Ms. Fisher's Modern Murder Mysteries," our heroine Peregrine dashes about Australia in her zippy Austin-Healey sports car, encountering murders that she, as a self-declared Private Investigator, solves with the help of her love interest Detective James Steed.
Continuing where Season 1 left off, the second season weaves the serious issues of the 1960s into an entertaining ride through eight distinctive murder mysteries featuring eight distinctly different worlds.
Peregrine and James' scintillating —and sometimes biting— dynamic grows while they unravel murder mysteries together at an air hostess school, a dog show, a bowling alley, and in the country.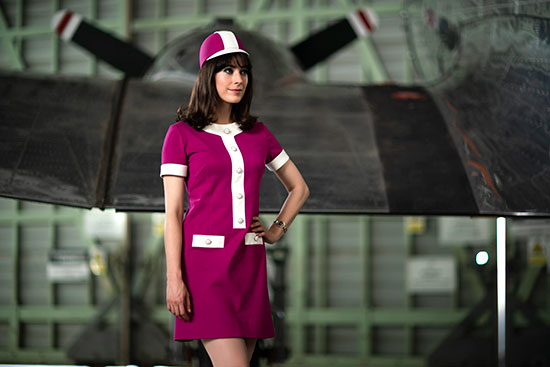 James is now a competent detective in the midst of a lazy Police force, but he started as a young, ambitious cop. His enduring optimism about the law combined with Peregrine's fighting spirit and dedication to justice make them a mighty team. That is, whenever they manage to agree on things. Our handsome leading man is more traditional that the rule-breaking, risk-taking, Peregrine.
Geraldine Hakewill, who loves period dramas and murder mysteries, is a fan of the original series. And like Phryne Fisher, her Peregrine brims with unstoppable curiosity. She's always popping up like a meerkat wearing aquamarine eyeshadow, and making discoveries critical to cracking the case, all while prancing about in her stylish boots with a wry smile on her lips.
Peregrine is unflappable and self-assured. She's the definition of a modern woman, which brings her courtship with the noble detective to a crossroads.
As crimes continue to unfold around Peregrine in the streets of 1960s Melbourne, our never-say-never sleuth must tackle her biggest mystery yet; can she juggle a relationship, a career, and the life of an Adventuress all at the same time? As Hakewill sees it, Season 2 is about her character Peregrine "figuring out how to be true to herself, but also how to be in relationship with other people."
These heady questions of what it means to be a woman in 1964 only add to the fun; "Ms. Fisher's Modern Murder Mysteries" wears its humor on its sleeveless mini dresses while addressing the real concerns of the day. The free-love tumbles between the sheets, the young women looking for purpose and belonging, and the shifting 1964 gender politics of a pivotal decade cleverly shape each episode's story line.
The bubbly series intoxicates and gets better with each episode, making it an easy, undemanding binge sans hangover.
Exuberant but never naive, Peregrine Fisher continues her mission to do her famous Aunt's legacy justice, to find her way in a changing times and to make a difference to the world. Hakewill says Peregrine is "always fighting for the right thing and wanting to be better and wanting everyone around to be okay."
"Ms Fisher's Modern Murder Mysteries" offers lighthearted and fast-paced fare filled with Peregrine's "unconventional but effective" methods. And hopefully there will be a third season.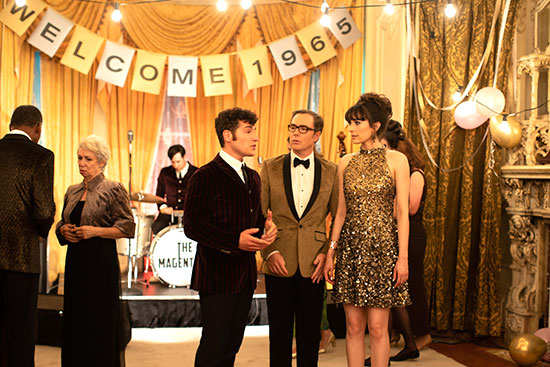 Hakewill already has some ideas of how she'd like things to unfold in Season 3. In June 2021 she told Parade she'd like to have a murder take place in a cult, maybe involve Peregrine's father in an episode, and include "some anonymous person who's making it more difficult for her to solve crimes or who's sending her along this kind of treasure hunt over the course of the season."
While the fate of Season 3 of "Ms. Fisher's Modern Murder Mysteries" is still a mystery, one thing is certain: the final episode of Season 2 brings things to a satisfying crescendo.
"Ms. Fisher's Modern Murder Mysteries" is a shaken, not stirred, cocktail of "Miss Fisher's Murder Mysteries," "Mad Men," and "Miss Scarlet and the Duke," served with a twist of something completely original. 
Season 2 of "Ms. Fisher's Modern Murder Mysteries" is now AVAILABLE on DVD. Watch the trailer below. 
Acorn Online brings you the very best British entertainment – mysteries, dramas, comedies, documentaries, and more – plus quality gifts from around the globe. You'll find exclusive early releases from blockbuster Brit series (think Midsomer Murders and Foyle's War), plus a comprehensive assortment of titles for your home viewing library.
---
If you enjoyed this post, be sure to see this list of Period Dramas Streaming on Acorn TV in 2021 and 5 Reasons to Watch Miss Fisher and the Crypt of Tears.