Last Updated on August 14, 2020
Glamorous lady detective Phryne Fisher (Essie Davis, Game of Thrones) returns in a cinematic sequel to the wildly popular television series "Miss Fisher's Murder Mysteries."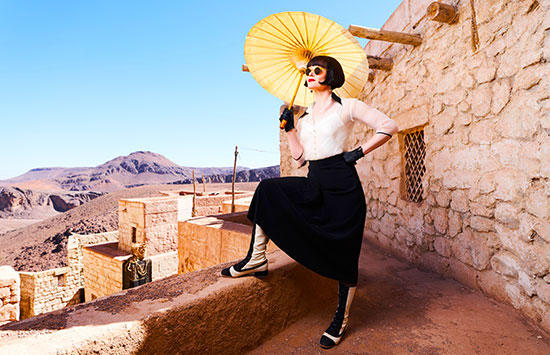 ---
To help keep this site running: Willow and Thatch may receive a commission when you click on any of the links on our site and make a purchase after doing so.
---
With her trademark wit, impeccable style, and trusty pearl-handled revolver, Phryne fights injustice on an international scale in this globe-trotting adventure. In 1929 Jerusalem, Phryne's rescue of a young Bedouin girl leads her to uncover priceless treasures, wartime secrets, and an ancient tomb bearing a terrible curse.
Whether you're a diehard Phryne fanatic or you've never heard of the original series, fans and newbies alike should watch Miss Fisher and the Crypt of Tears. The folks at Acorn Online tell us why.
---
---
A Brand-New Mystery on a Global Scale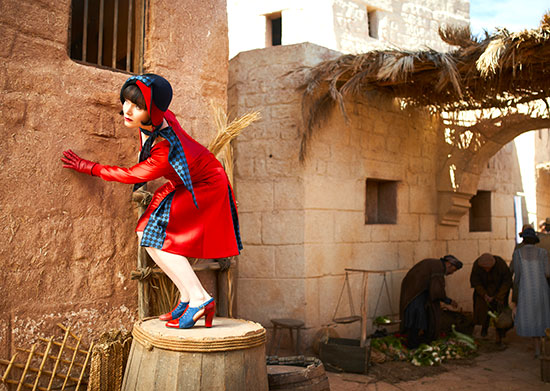 While fans of the show will certainly appreciate nods to the original series, "Miss Fisher and the Crypt of Tears" is a brand-new self-contained mystery that can be thoroughly enjoyed without having seen the TV series.
The movie starts off in Jerusalem; Phryne rescues a young Bedouin girl named Shirin, who has been held captive after a village massacre. After escaping local authorities, Phryne reunites Shirin with her uncle at a stately English manor. But then a man claiming to have information for Shirin is shot, leaving behind a mysterious pendant. Vowing to find the truth, Phryne searches for the killer and runs afoul of the British police.
Fans of the original series know Phryne lives in Australia, but "The Crypt of Tears" puts her on an international scale. While we do see some of Phryne's hometown of Melbourne, most of the story takes place in England and Palestine. The movie was filmed in Morocco, which stands in for Jerusalem and the Negev Desert. From remote deserts to stately English manor houses, the film features some truly epic cinematography.
Gorgeous Period Detail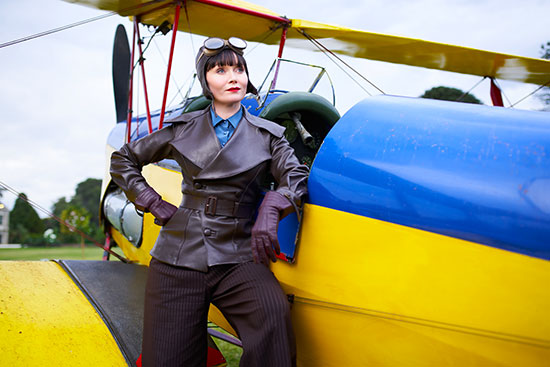 Fans of "Miss Fisher's Murder Mysteries" often praise the series for its pain-staking attention to period detail. The buildings, sets, costumes, props, cars, and even airplanes are all meticulously chosen for their 1920s flair. The result is a show that is not only historically accurate, but also gorgeous to look at.
The costumes deserve particular praise. Phryne Fisher is known for having impeccable fashion sense and her beautiful outfits in the movie are no different. From her practical aviator ensemble for flying planes to a floor-length ballgown made for dancing the night away, Phryne's costumes are one of the stars of the show.
You can learn more about the historic accuracy in the bonus features including in the DVD and Blu-ray: a behind-the-scenes featurette, a Q&A with the cast and crew, and an interview with Essie Davis filmed at the theatrical premiere of the movie at the Palm Springs International Film Festival. The cast and crew discuss filming in the dessert, getting period-appropriate props and settings, designing Phryne's glamorous costumes, and more.
Phryne and Jack's Reunion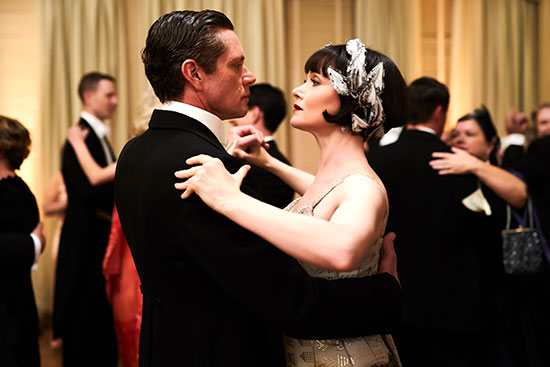 Despite her many male companions throughout the original series, vivacious Phryne has always had ongoing romantic chemistry with no-nonsense, straight-laced Detective Jack Robinson (Nathan Page, Underbelly).
After seasons of will-they-won't-they flirting, the last episode of Series 3 ends with a kiss as Phryne takes off in her airplane, telling Jack to "come after me". The film picks up where they left off and we see their relationship deepen as Phryne asks for Jack's help investigating. No spoilers here, but their emotional reunion in "Crypt of Tears" is required viewing for any Phryne/Jack shippers.
Favorite Characters Return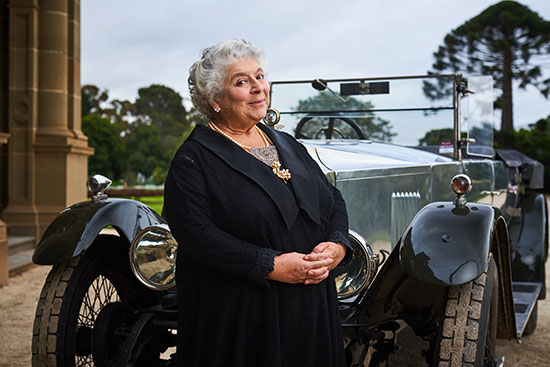 Phryne Fisher –a larger-than-life modern woman operating in a male-dominated world– is the obvious star of the show and the film, but the supporting cast is just as beloved. Fans of the original series will recognize some familiar faces in the new movie.
Phryne's aunt Prudence (Miriam Margolyes, Harry Potter films, Call the Midwife) is in London when Phryne arrives. Phryne's drivers Cec (Anthony J. Sharpe, Robert the Bruce) and Bert (Travis McMahon, Last Man Standing) make an appearance in Melbourne. Phryne's assistant Dot (Ashleigh Cummings, Gallipoli) and her now-husband Constable Hugh (Hugo Johnstone-Burt, Cloudstreet) have had a major development in their relationship, but we won't give that away here!
New to the cast are Rupert Penry-Jones (Persuasion), Daniel Lapaine (The Durrells in Corfu), and Khaled Naga (Tyrant).
It's not just the people in front of the camera that are familiar. Many on the crew worked on the original series including head writer Deb Cox, executive producer Fiona Eagger, and director Tony Tilse.
Fan-Funded Film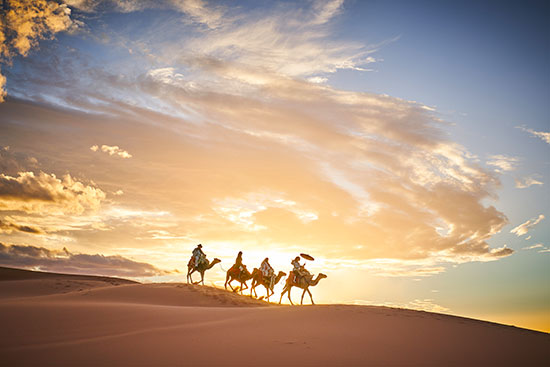 It's no secret that "Miss Fisher's Murder Mysteries" has a diehard fanbase. Even after three seasons which ended in 2015, fans were still crying out for more. In 2017, Every Cloud Productions, the producers of the original series, took to the fundraising platform Kickstarter asking for help bringing Miss Fisher to the big screen and "elevate Miss Fisher to the cinematic experience she deserves." The producers identified the biggest costs as international locations, costumes, production design, stunts, video effects, which locations and costumes alone eating up more than half of the budget.
Fans were so excited, the film was fully funded within 48 hours. Over 7700 backers pledged over AU$733,00, three times their original goal. With the surplus money, the producers gave Phryne and Jack "an extra scene in the film" and were able to increase the visual effects budget to cinematic standards. All thanks to the fans!
Incentives for donating included thank you notes signed by the cast, exclusive script exerts, visits to the sets, and even the chance to appear on screen as an extra. Look out for fans in the London ballroom scene! Successful crowd-funding makes "The Crypt of Tears" a film truly by and for the fans of the show.
"Miss Fisher and the Crypt of Tears" is available on DVD, Blu-ray, and Digital. Own it HERE
Acorn Online brings you the very best British entertainment – mysteries, dramas, comedies, documentaries, and more – plus quality gifts from around the globe. You'll find exclusive early releases from blockbuster Brit series (think Midsomer Murders and Foyle's War), plus a comprehensive assortment of titles for your home viewing library.
---
If you enjoyed this post, be sure to see this list of Period Dramas Streaming on Acorn TV in 2020.