Last Updated on December 12, 2017
It's time for the period drama line-up for what's new to streaming in August 2017 on Netflix Instant in the US.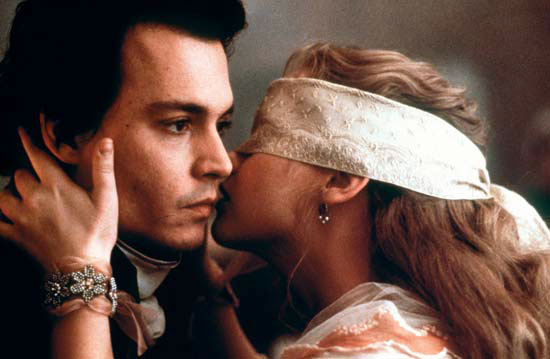 It's slim pickings this month, but the good news is that the period movies that are here (excepting one) received positive reviews: two are adapted from literature, and one is a true story. There are also a few strong period documentaries in the "You May Also Like" section.
Be sure to read all the way to the bottom of the post, because you'll want to know about a couple of great period dramas that are on their way out. Catch them again while you can!
*If you need instructions on how to download from Netflix, scroll down to the end of the 75 Period Dramas to Download from Netflix post.
---
---
Coming to Netflix in August

Cloud Atlas (2012)
Future. Present. Past. Everything is connected: the actors take on multiple roles in an epic that spans five centuries. An attorney harbors a fleeing slave on a voyage from the Pacific Islands in 1849; a poor composer in pre-World War II Britain struggles to finish his magnum opus before a past act catches up with him; a genetically engineered worker in 2144 feels the forbidden stirring of human consciousness — and so on. As souls are born and reborn, they renew their bonds to one another throughout time.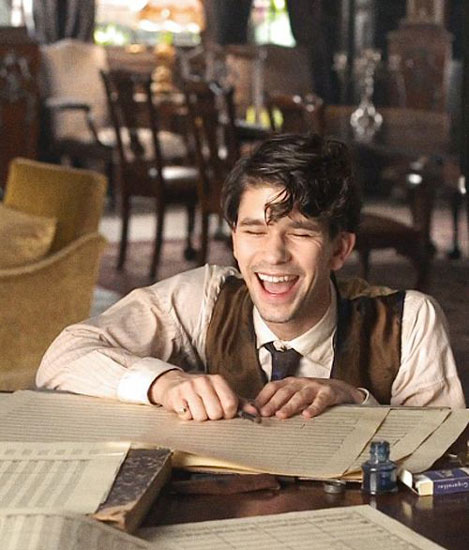 Cloud Atlas explores how the actions of individual lives impact one another in the past, present and future, as one soul is shaped from a killer into a hero, and an act of kindness ripples across centuries to inspire a revolution.
The story is a time-shifting weave of six interlinking narratives, with diverse settings from the savagery of a Pacific Island in the 1850s to a dystopian Korea of the near future. Action, mystery and romance weave dramatically through the story as one soul is shaped from a killer into a hero, and a single act of kindness ripples across centuries to inspire a revolution.
Based on the best-selling novel Cloud Atlas written by David Mitchell.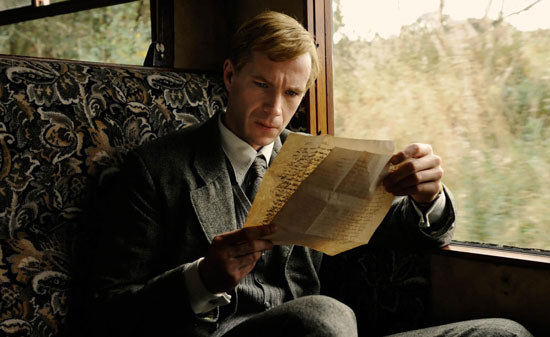 "Surely this is one of the most ambitious films ever made. But, oh, what a film this is! And what a demonstration of the magical, dreamlike qualities of the cinema. I think you will want to see this daring and visionary film." – Roger Ebert
Starring Tom Hanks, Halle Berry, Ben Whishaw, Jim Broadbent, Hugh Grant.
Rated R
Available August 1, 2017
Watch the trailer.
---

Sleepy Hollow (1999)
Set in 1799, Sleepy Hollow is based on Washington Irving's classic tale The Legend of Sleepy Hollow. Faithful to the dreamy custom-bound world that Irving paints in his story, the film mixes horror, fantasy and romance and features an extraordinary cast of characters that dabble in the supernatural.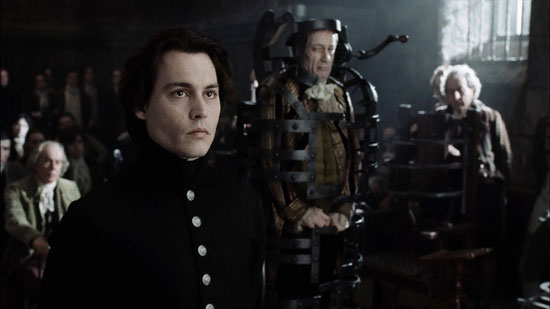 "As Crane journeys north, the movie casts its visual spell. This is among other things an absolutely lovely film, with production design, art direction and cinematography that create a distinctive place for the imagination. There's a lot of gore (the movie deserves its R rating), but it's not mean gore, if you know what I mean–it's gore dictated by the sad fate of the Headless Horseman." – Roger Ebert
Starring Johnny Depp, Christina Ricci, Miranda Richardson.
Rated R
Available August 1, 2017
Watch the trailer.
Note: Oh-so-sensitive to violence Willow and Thatch managed to watch this and enjoy it, despite the gore. It's included in the Halloween list.
---

Wild Wild West (1999)
A period spoof comedy: the two best hired guns in the West must save President Grant from the clutches of a nineteenth-century inventor-villain.
When President Ulysses S. Grant learns that diabolical inventor Dr. Arliss Loveless is planning to assassinate him, he orders Civil War hero James West and U.S. Marshal Artemus Gordon to arrest him. West's trigger-happy personality doesn't always mesh well with that of the thoughtful Gordon, but they manage to work together. And with the help of a mysterious stranger, West and Gordon close in on Loveless.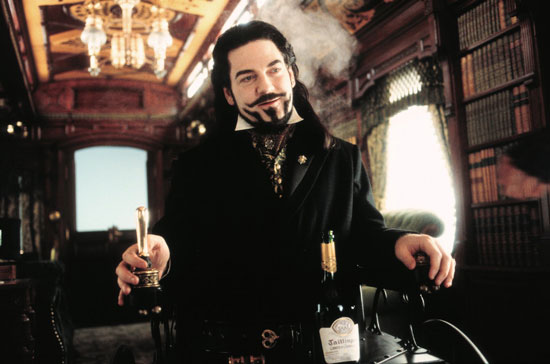 Starring Will Smith, Kevin Kline, Kenneth Branagh, Salma Hayek.
Rated PG-13
Available August 1, 2017
Watch the trailer.
Note: Critics and audiences alike thought this was a flop, with little (or nothing) to recommend it. You've been warned.
---

The Founder (2016)
Based on the true story of how Ray Kroc, a struggling salesman from Illinois, met Mac and Dick McDonald, who were running a burger operation in 1950s Southern California. Kroc was impressed by the brothers' speedy system of making the food and saw franchise potential. Kroc soon maneuvers himself into a position to be able to pull the company from the brothers and create a multi-billion dollar empire.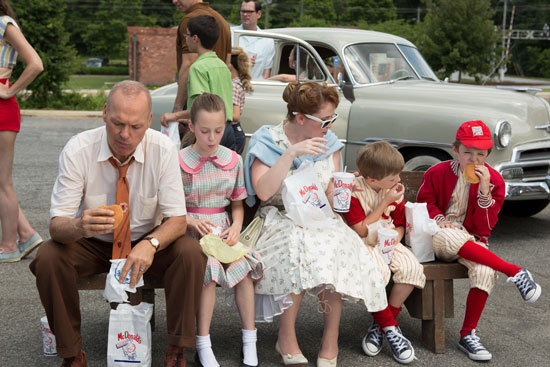 "The Founder is mesmerized by its hero, McDonald's chain founder Ray Kroc (Michael Keaton), but horrified by how he built his empire. That kind of ambivalence is great; in fact it's a hallmark of good drama." – Matt Zoller Seitz for Roger Ebert
Starring Michael Keaton, Laura Dern, Linda Cardellini, Nick Offerman.
Rated PG-13
Available August 2, 2017
Available for DOWNLOAD.
Watch the trailer.
---
---

YOU MAY ALSO LIKE
The Addams Family (1991): Period-inspired – When long-lost Uncle Fester (Christopher Lloyd) reappears after twenty-five years in the Bermuda Triangle, Gomez (Raul Julia) and Morticia (Anjelica Huston) plan a celebration to wake the dead. Available August 1. Rated PG-13. Watch the trailer.
A Cinderella Story (2004): Period-inspired – Teen Sam meets the boy of her dreams at a dance before returning to toil in her stepmother's diner. Can her lost cell phone bring them together? Available August 1. Rated PG. Watch the trailer.


Mission Control: The Unsung Heroes of Apollo (2017): Documentary. At the heart of the Apollo space program and a remarkable decade of achievement was the team who worked in Mission Control. They were born against a backdrop of economic turmoil and global conflict. Some came from a rural lifestyle, hardly changed from the 19th century. Others grew up in a gritty, blue-collar America of mines and smoke stacks. They ranged from kids straight out of college to those toughened by military service. But from such ordinary beginnings, an extraordinary team was born. Focuses on the Gemini and Apollo missions of the 1960s and 70s. Available August 13. Available to DOWNLOAD. Watch the trailer.


The Hollywood Masters: Season 1 (2014): A series from LMU School of Film and TV that examines the careers of award-winning filmmakers and successful executives, with The Hollywood Reporter's Stephen Galloway and presented by LMU School of Film and Television. Now in its sixth season, guests have included Oscar-winning directors Alfonso Cuaron, Oliver Stone and Kenneth Branagh, Clint Eastwood, Jane Fonda, Michael Caine, Gale Anne Hurd, David O. Russell, Sherry Lansing, Judd Apatow, Alan Horn, Hilary Swank, Norman Lear, Sean Penn and Ethan Hawke, among others. Available August 1.

Once Upon A Time – Season 6: Period-inspired. A young woman with a troubled past is drawn to a small town in Maine where fairy tales are to be believed. Rated TV-PG. Available August 25.
The Royal House of Windsor (2017): Drawing on newly available evidence, this epic series explores the Windsor dynasty's gripping family saga, providing fresh insights into how our royal family have survived four generations of crisis. The documentary looks back at the history of Britain's ruling dynasty, over the last 100 years, starting with the time around the outbreak of WWI. Available August 1. Available for DOWNLOAD.
---
---

LEAVING NETFLIX IN AUGUST
From Time to Time (2009) is leaving Netflix August 1, so watch this wonderful family-friendly period drama directed by Julian Fellowes again now while you can! Starring Maggie Smith and Hugh Bonneville and set in 1940s England, with time travel back to 1805. Read more about it here. Rated PG. Watch the trailer.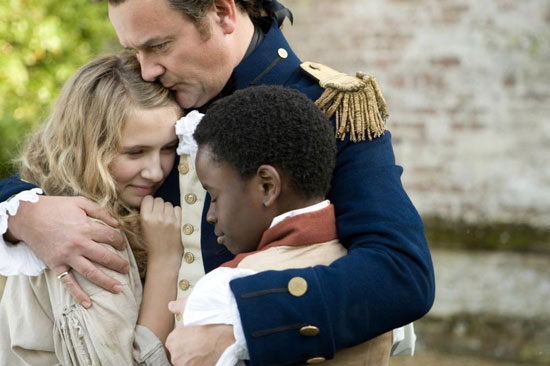 Prefontaine (1997) is also leaving on Augist 1; it's a drama about the American middle and long-distance runner who competed in the 1972 Olympics. Rated PG-13. Watch the trailer.


To Kill a Mockingbird (1962) is a classic period drama that you should watch if you haven't yet; Atticus Finch, a lawyer in the Depression-era South, defends a black man against an undeserved rape charge, and his children against prejudice. Adapted from the Pulitzer Prize winning novel by Harper Lee. Not rated, but Common Sense media rates it as suitable for children aged 12+, and calls the movie a "Masterpiece with crucial lessons about prejudice." Leaving Netflix August 15. Watch the trailer.
FYI: After much back and forth, you can still stream North & South (BBC) on Netflix – no word about it being removed in August.
If you enjoyed this post, be sure to see The Period Films List,with the best historical and costume dramas sorted by era. Also see BritBox Streaming is Here!
SaveSave
SaveSave
SaveSave
SaveSave
SaveSaveSaveSave
SaveSave
SaveSave
SaveSave
SaveSave
SaveSave
SaveSave
SaveSave
SaveSave
SaveSaveSaveSaveSaveSave