Last Updated on April 14, 2021
Are you looking for the right film to introduce your kids or grandchildren to period dramas? It can be challenging to find a movie that's both appropriate for young viewers and fun to watch.
In celebration of its 30th Anniversary, we look at the PG-rated acclaimed television series "Road to Avonlea," from "Anne of Green Gables" and "Anne of Avonlea" writer-director Kevin Sullivan.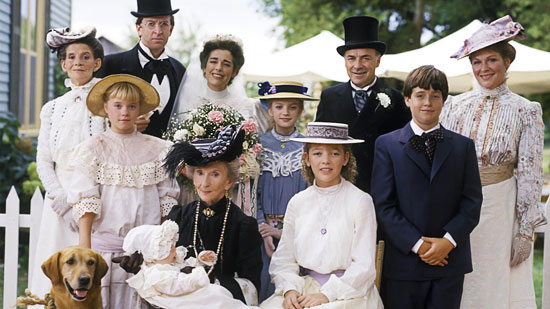 ---
To help keep this site running: Willow and Thatch may receive a commission when you click on any of the links on our site and make a purchase after doing so.
---
The Edwardian era period drama (also released as Avonlea and later Tales from Avonlea in the United States) originally aired for seven seasons on the Disney Channel between 1990 and 1996 and is now AVAILABLE to STREAM.
We are hosting a "Road to Avonlea" giveaway! One person will win access to stream the entire series on GazeboTV. Look for the giveaway on Easter Sunday on the Willow and Thatch Facebook page. 
---
---
Ten-year-old Sara Stanley (Sarah Polley, John Adams) is growing up in luxury in 1903 Montreal, but everything changes when her widowed father faces an embezzlement scandal. Hoping to protect Sara, he sends her to Prince Edward Island to stay with her late mother's sisters, Hetty King (Jackie Burroughs, Slings and Arrows) and Olivia King (Mag Ruffman, Alias Grace).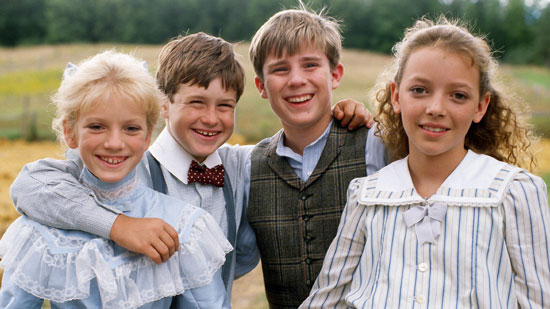 Small-town Avonlea is a world apart from upper-crust Montreal, and at first Sara faces a difficult adjustment. Prickly Hetty, still mourning her sister's death, keeps Sara at arm's length, while her cousins Felicity (Gema Zamprogna, By Way of the Stars) and Felix (Zachary Bennett, Frankie Drake Mysteries) accuse her of putting on airs and decide to take her down a notch with a messy prank.
But beneath Sara's calm exterior hides a sense of fun and mischief, and her own prank earns their grudging respect and friendship. Affectionate Olivia quickly takes Sara under her wing, and in her own time, Hetty welcomes her into the family, too.
Like Avonlea's more famous resident, Anne Shirley, Sara is a romantic, and the practical townspeople don't know what to make of her.
Hoping to raise money for a town library, she convinces reclusive photographer Jasper Dale (R.H. Thomson, Anne with an E) to arrange a magic lantern show based on Hans Christian Andersen's tragic "The Little Match Girl," and she narrates it with appropriate pathos. The town busybody mockingly nicknames her "Story Girl" in response, but Sara doesn't mind; she's much more interested in befriending Jasper and helping the library.
In the end, of course, she triumphs. Like Anne, Sara seems out of place in Avonlea at first, but her friendly, thoughtful nature wins over even her staunchest critics. Mischief abounds, as well, from Sara switching places with a homeless runaway to the King cousins running wild when left alone overnight. (Sara smashes a pie in know-it-all Felicity's face.)
Their antics will delight young viewers even as they offer a glimpse of a quieter childhood spent outdoors and unsupervised.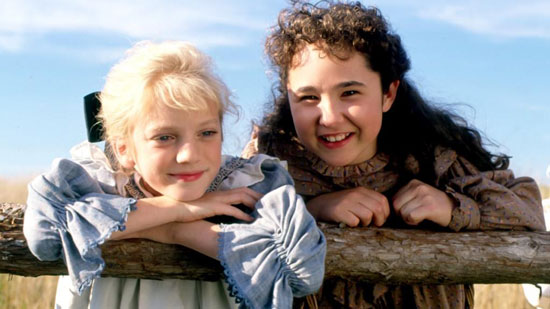 While the first few seasons of "Road to Avonlea" focus on Sara's adventures settling into life in Avonlea, the show gradually focuses more on the King family. (Sarah Polley left the show as a series regular in season 6.) Felicity, Felix, and their younger siblings experience the trials and joys of growing up, as Felix resists taking over his family's farm while teenage Felicity finds romance with sailor Gus Pike (Michael Mahonen).
Olivia leaves the King home to marry and start a family, while stubborn Hetty regularly butts heads with Avonlea's other strong-willed residents. The show isn't afraid to tackle more difficult topics, as well, offering a bittersweet look at small-town life.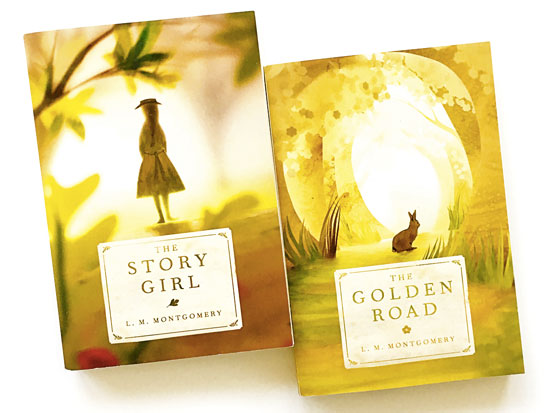 "Road to Avonlea" was initially inspired by L. M. Montgomery's novels The Story Girl and The Golden Road, both of which featured Sara Stanley and her cousins.
Creator Kevin Sullivan and the show's writers included material from other Avonlea story collections and eventually created wholly original story lines, as Sullivan hoped to work again with his favorite actors from the two previous "Anne" films.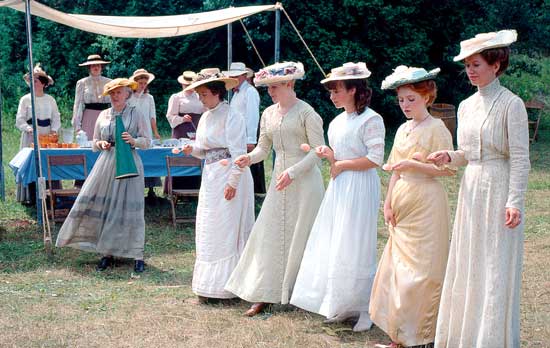 Indeed, beloved Avonlea residents like Marilla Cuthbert (Colleen Dewhurst), Rachel Lynde (Patricia Hamilton), and Muriel Stacey (Marilyn Lightstone) make guest appearances, along with other acclaimed actors such as Christopher Lloyd, Faye Dunaway, Michael York, and Frances Bay.
Returning, too, is the stunning backdrop of rural Prince Edward Island, and this cohesiveness with Sullivan's other productions makes the show feel like an old friend.
The G-rated feature-length movie An Avonlea Christmas concludes the series in a tribute to Hetty. After a health scare, the indomitable and sometimes intolerable matriarch of the King family begins to re-evaluate her relationships and accomplishments in life.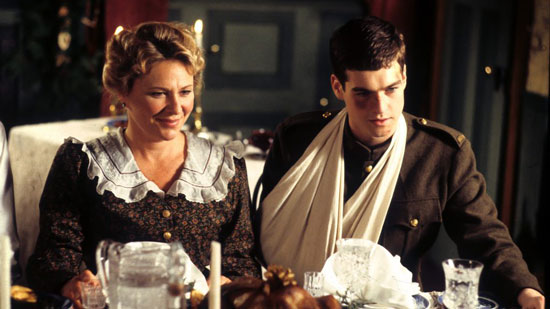 Set against the backdrop of World War I as the King family prepares for its traditional Christmas dinner, the uplifting drama illustrates the frailty of life and the importance of strength of family in turbulent times.
Through seven seasons and its Christmas special, "Road to Avonlea" offers the same blend of gentle humor, mischief, love, and heartbreak as Sullivan's "Anne of Green Gables" miniseries, making it a perfect choice for families.
Road to Avonlea is AVAILABLE to STREAM
Road to Avonlea is AVAILABLE on DVD
Use the code WILLOWTHATCH for $10 off the Anne of Green Gables Trilogy on Gazebo TV.
---
Abby Murphy writes young adult books about girls discovering their strengths.

A member of SCBWI and The Historical Novel Society, she is represented by Laura Crockett of Triada US Literary Agency. You can visit her blog here, where she writes about reading, writing, history, and her incurable Anglophilia.

If you enjoyed this post, wander over to The Period Films List. You'll especially like the Best Period Dramas: Family Friendly List. Also see Introducing Anne of Green Gables, our Review of Anne of Avonlea and our Interview with Anne of Green Gables creator Kevin Sullivan.