Last Updated on May 24, 2022
Perry Mason: you may know his name, but not his past.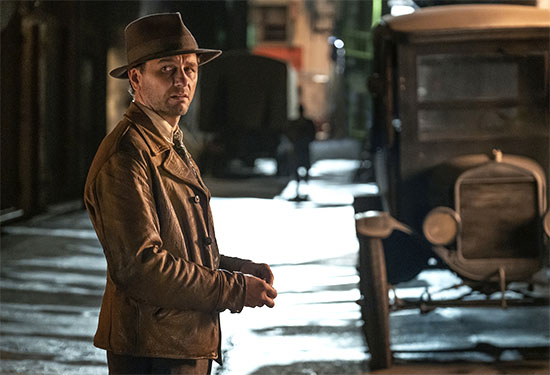 ---
To help keep this site running: Willow and Thatch may receive a commission when you click on any of the links on our site and make a purchase after doing so.
---
Based on characters created by author Erle Stanley Gardner, the eight-episode drama series "Perry Mason" follows the origins of American fiction's most legendary criminal defense lawyer.
---
---
1931, Los Angeles. While the rest of the country struggles through the Great Depression, this city is booming! Oil! Olympic Games! Talking Pictures! Evangelical Fervor!
And a child kidnapping gone very, very wrong.
When the case of the decade breaks down his door, Perry Mason (Matthew Rhys, Death Comes to Pemberley) is living check-to-check as a low-rent private investigator.
Mason is haunted by his wartime experiences in France and is suffering the effects of a broken marriage, but his relentless pursuit of the truth reveals a fractured city and just maybe, a pathway to redemption for himself.
John Lithgow (The Crown) plays Elias Birchard "E.B." Jonathan, a personal attorney at the nadir of his career and a semi-regular employer of private investigator, Perry Mason. A mentor and a father figure to Mason, E.B. is handed the kind of case he hasn't seen in years: a high-profile parallel investigation to the LAPD involving a case of child kidnapping.
Juliet Rylance (The Knick) plays Della Street, E.B. Jonathan's legal secretary. Street has the brains, know-how, creativity and drive to be the head of a corporation. But this is 1931…
Tatiana Maslany (World Without End) plays Sister Alice, the leader of the Radiant Assembly of God, preaching three sermons a day to a hungry congregation and a radio audience that spans the country. Entertainer, politician, God's conduit to the City of Angels, Sister Alice wields great power when she speaks, and plans to use it in ways only she can know.
Chris Chalk (12 Years a Slave) plays Paul Drake, a beat cop with a knack for detective work, Paul is an outlier, with the added challenge of having to navigate an extremely race-conscious city and a downright oppressive police department. He must weigh the responsibilities of being a husband and father against his desire to seek justice in a controversial and politically loaded case.
Shea Whigham (Boardwalk Empire) plays Pete Strickland, an extra set of eyes on Mason's various investigations (some less than savory). Strickland has a brotherly rapport with Mason and a cheerfully rakish demeanor that wins friends and influences damsels.
Guest stars for the series include Nate Corddry (The Marvelous Mrs. Maisel) as Matthew Dodson, Gayle Rankin (The Greatest Showman) as Emily Dodson, and Stephen Root (TURN: Washington's Spies) as Maynard Barnes.
Matthew Dodson is grocery store owner with a modest income, no one can explain why his 1-year-old son is targeted for ransom. His picture-perfect marriage begins to crumble as secrets are uncovered on all sides.
Emily Dodson is the mother of a 1-year-old kidnapping victim. Dodson is convinced that she is being punished by God for an unstated transgression.
Maynard Barnes is a formidable man who knows how to glad-hand and intimidate whenever an occasion calls for either. District Attorney Maynard Barnes is confident in everything he does.
Tim Van Patten — whose directing credits include the "Game of Thrones" pilot along with episodes of "Boardwalk Empire," "Rome" and "Deadwood" — directs and executive-produces the series.
"Perry Mason" premieres Sunday, June 21 at 9:00 p.m. ET/PT, exclusively on HBO channels. Add to your WATCHLIST
Watch the Official Trailer below.
---
If you enjoyed this post, wander over to The Period Films List. You'll also want to see our list of the Best British Period Mysteries Adapted from Books, and read about Miss Scarlet and The Duke, coming to PBS.