Last Updated on February 6, 2018
It's time for the period drama line-up for what's new to streaming on Netflix Instant in the US in November.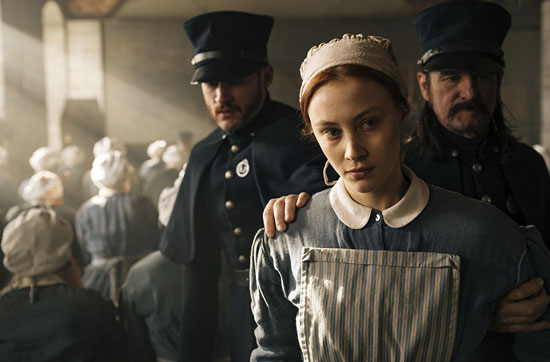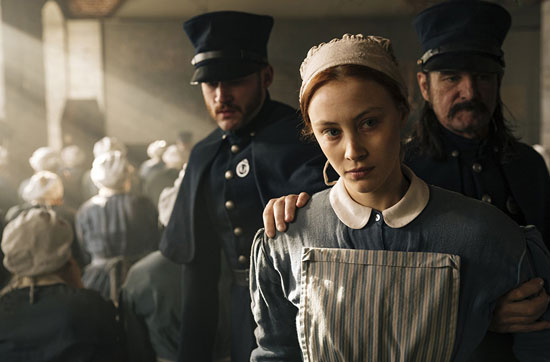 There are two new Victorian era period series on the list this month, Alias Grace, the much-anticipated adaptation of Margaret Atwood's story of Grace Marks, and Godless with Downton Abbey's Michelle Dockery. Both are Netflix Originals. Also new is Mudbound, a Netflix Original movie set in the postwar era, which critics love and have already called an Oscar contender.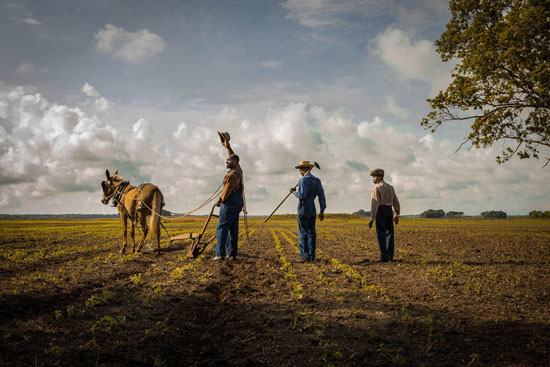 A surprising number of the period dramas that are newly available on Netflix take place on the prairie or frontier, or in the Old West and focus on the lives of women, but this isn't the frontier of When Calls the Heart, so tighten your saddle.
There are a few family friendly offerings in the main list, but for more see the You May Also Like section toward the bottom of the page. 
There was no New Period Dramas on Netflix in October post because of the paltry selection, so those films have been added to this list; they say "Available now."
Many of the new offerings can be downloaded so you can watch them offline. We know of three period dramas that are on their way out – you'll find them at the bottom of the list. Two are family friendly, the third is perfect for Halloween. Watch them while you can!
*If you need instructions on how to download from Netflix, scroll down to the end of the 75 Period Dramas to Download from Netflix post.
---
To help keep this site running: Willow and Thatch may receive a commission when you click on any of the links on our site and make a purchase after doing so.
---
Coming to Netflix in November
42 (2013)

This biopic focuses on baseball icon Jackie Robinson, who in 1947 became the first black Major League Baseball player of the modern era.
In 1946, Branch Rickey, legendary manager of the Brooklyn Dodgers, defies major league baseball's notorious color barrier by signing Jackie Robinson to the team. The heroic act puts both Rickey and Robinson in the firing line of the public, the press and other players. Facing open racism from all sides, Robinson demonstrates true courage and admirable restraint by not reacting in kind and lets his undeniable talent silence the critics for him.
"As written and directed by Brian Helgeland, "42" is competent, occasionally rousing and historically respectful — but it rarely rises above standard, old-fashioned biography fare." – Richard Roeper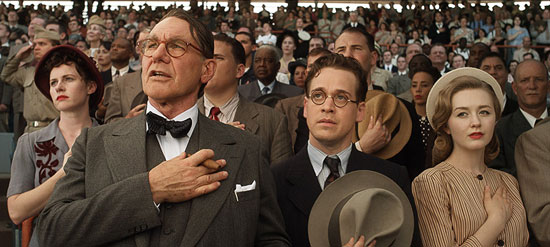 Starring Chadwick Boseman, Harrison Ford, Nicole Beharie, Christopher Meloni, Ryan Merriman
Rated PG-13
Available November 3, 2017
1922 (2017)

A simple yet proud rancher in the year 1922 conspires to murder his wife for financial gain, convincing his teenage son to participate. A Netflix original film.
Starring Thomas Jane, Neal McDonough, Molly Parker.
Rated TV-MA
Available now.
Available for DOWNLOAD 
---
Alias Grace (2017)

Based on the true story of Grace Marks, a young, poor housemaid and immigrant from Ireland who was imprisoned in 1843, perhaps wrongly, for the murder of her employer Thomas Kinnear. Grace claims to have no memory of the murder yet the facts are irrefutable. A decade after, Dr. Simon Jordan tries to help Grace recall her past.
This new period series has 6 episodes and is based on the novel of the same name by Margaret Atwood. Set in 19th century Canada, this is a Netflix Original. 
"A remarkably faithful and dazzlingly complex portrait of servant girl Grace Marks… "Alias Grace" is a piece of postmodern historical fiction — one that incorporates fragments of actual historical record with first-person narration and epistolary structure. The patchwork narrative is brilliantly deliberate, because throughout the book, Grace is piecing together quilts." – Variety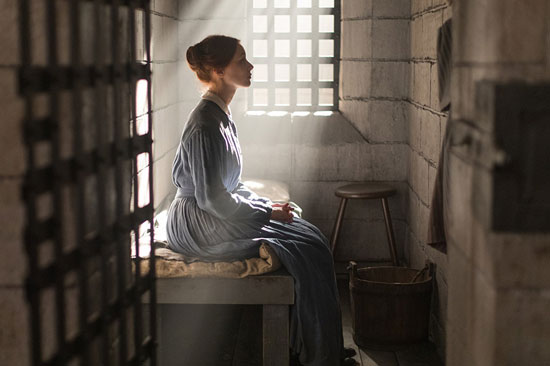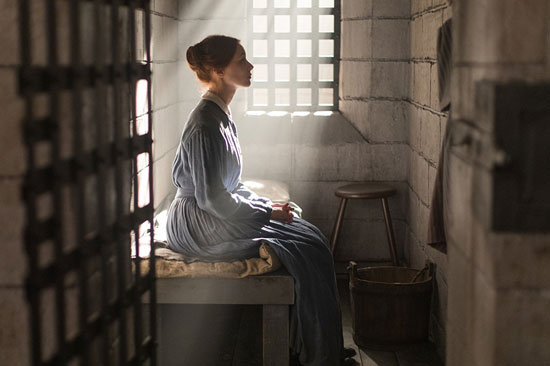 Starring Paul Gross, Sarah Gadon, Edward Holcroft, Zachary Levi, Kerr Logan, Anna Paquin.
Rated TV-MA
Available November 3, 2017
Available for DOWNLOAD 
---
Charlotte's Web (2006)

Wilbur the pig is scared of the end of the season, because he knows that come that time, he will end up on the dinner table. He hatches a plan with Charlotte, a spider that lives in his pen, to ensure that this will never happen. An adaptation of E.B. White's 1952 Newbery Award-winning book.
"The rural setting of the book, first published in 1952, suggests a homespun, small-town simplicity, which Mr. Winick evokes with shots of clapboard farmhouses and downtown brick storefronts. No era is specified, but the clothes, cars and kitchen appliances have a vintage look… never coarse, rarely preachy and less concerned with proving its own cleverness than with paying tribute to the wisdom of White's book. " – New York Times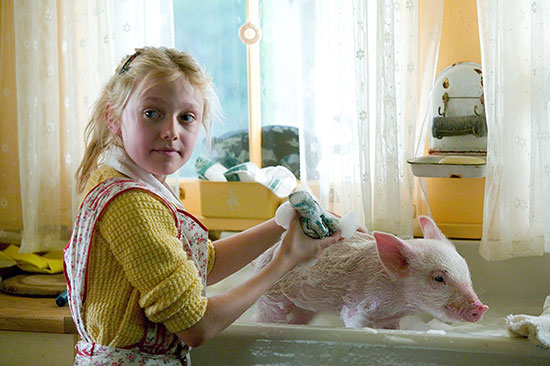 Starring Dakota Fanning, Julia Roberts, Oprah Winfrey.
Rated G
Available November 1, 2017
Field of Dreams (1989)

An Iowa corn farmer, hearing voices, interprets them as a command to build a baseball diamond in his fields; he does, and the 1919 Chicago White Sox come.
When Iowa farmer Ray hears a mysterious voice one night in his cornfield saying "If you build it, he will come," he feels the need to act. Despite taunts of lunacy, Ray builds a baseball diamond on his land, supported by his wife, Annie (Amy Madigan). Afterward, the ghosts of great players start emerging from the crops to play ball, led by "Shoeless" Joe Jackson. But, as Ray learns, this field of dreams is about much more than bringing former baseball greats out to play.
Set in 1972 with baseball team players from the 1919 Black Sox Scandal.


Starring Kevin Costner, James Earl Jones, Ray Liotta.
Rated PG
Available November 1, 2017
Available for DOWNLOAD 
---
The Final Master (2015)

Set in the 1930s, a Wing Chun master has to defeat 8 martial arts schools to open his own school, yet he has become a chess piece to the local power dynamics.
Starring Fan Liao, Jia Song, Wenli Jiang.
Rated TV-14
Available now.
Available for DOWNLOAD 
---
Frontier – Season 2 (2017)

Warring factions vie for control of the 1700s fur trade in a ruthless game of wealth and power.
The historical drama is co-produced by Discovery Channel Canada (as the channel's first original scripted commission) and Netflix.
Starring Jessica Matten, Breanne Hill, Jason Momoa.
Rated TV-MA
Available November 24, 2017
Godless (2017)

Frank Griffin, an outlaw in the 1880s American West, hunts down Roy Goode, his partner turned enemy. Roy hides out at a ranch as Frank's chase leads him to La Belle, New Mexico – a town mysteriously made up entirely of women. The women have been managing fine by themselves after all their men were lost in a mining accident, but the arrival of Frank and Roy means the women have to organize on a new level. 
Downton Abbey's Michelle Dockery plays the outcast widower Alice Fletcher – this could be fun if you want a shoot-em-up style Western about strong women made for mature audiences. Merritt Wever (Nurse Betty) is Mary Agnes, Kayli Carter (Z: The Beginning of Everything) is Sadie Rose, Audrey Moore (Feud) is Sarah Doyle, Christiane Seidel (Boardwalk Empire) is Martha Bischoff.
A Netflix Original limited period drama series; 6 episodes.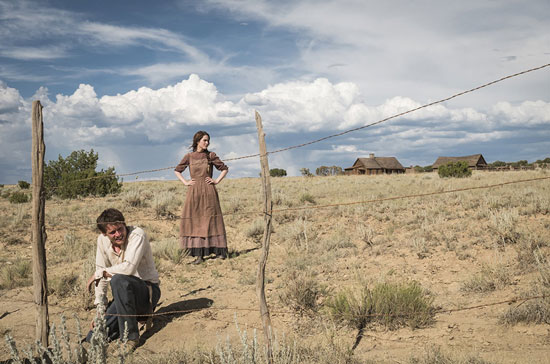 Starring Jeff Daniels, Jack O'Connell, Michelle Dockery, Scoot McNairy, Merritt Wever, Samuel Marty, Luke Robertson, Rio Alexander, Kayli Carter, Audrey Moore, Christiane Seidel.
Rated TV-MA
Available November 22, 2017
Available for DOWNLOAD 
---
The Hateful Eight (2015)

In the dead of a Wyoming winter some time after the Civil War, a bounty hunter and his prisoner find shelter in a cabin currently inhabited by a collection of nefarious characters.
Starring Samuel L. Jackson, Kurt Russell, Jennifer Jason Leigh.


Rated R
Available now.
Available for DOWNLOAD 
---
Hickok (2017)

In this Western, legendary gunslinger "Wild Bill" Hickok looks to leave the past behind him by settling in the small town of Abilene, Kan., and becoming the marshal. His unparalleled skills are soon put to the test when he finds himself in a showdown with a gang of outlaws and the powerful saloon owner who put a bounty on his head.
"(Loosely) based on historical events: Hickok really was marshal of Abilene, Kansas, for a period beginning in 1871… contains a few elements — earthy language, fleeting nudity — that might trouble those purists who still pine for westerns of a more innocent era. But less censorious aficionados likely will be willing to look past the rough edges and enjoy the simple pleasures provided by a respectfully sincere retelling of a familiar legend." – Variety
Starring Luke Hemsworth, Trace Adkins, Kris Kristofferson.
Rated TV-14
Available November 14, 2017
Available for DOWNLOAD
---
---
The Homesman (2014)

Three women who have been driven mad by pioneer life are to be transported across the country by covered wagon by the pious, independent-minded Mary Bee Cuddy, who in turn employs low-life drifter George Briggs to assist her.
Set in the 1850s in the Victorian era and based on the 1988 novel by Glendon Swarthout.
"Novelist Glendon Swarthout was interested in unlikely characters who have to show extraordinary courage and strength. Women are the center of the action, women drive the action forward, women are not only damsels in distress but heroic figures of grit and courage (sometimes in the same moment). The men are helpless bystanders or ambiguous allies. There is only one villain in the film, and he is a villain because he is callous. He lacks empathy." – Sheila O'Malley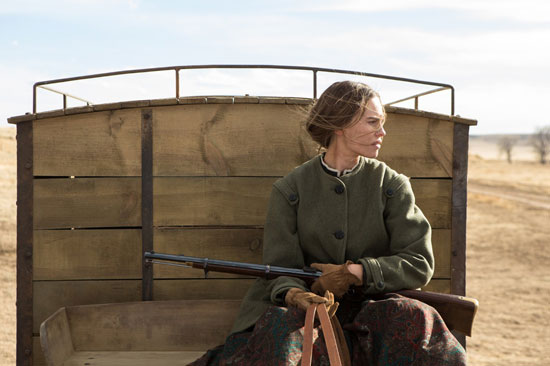 Starring Tommy Lee Jones, Hilary Swank, Grace Gummer.
Rated R
Available November 5, 2017
Available for DOWNLOAD 
---
The Killer / O Matador (2017)

Set between the 1910s and 1940s, the Brazilian Western film follows Shaggy, a feared killer in the state of Pernambuco. Shaggy, raised by a local bandit named Seven Ears who found him as an abandoned baby, grows up in the wilderness, completely isolated from civilization. Now an adult, he finally goes to town to look for Seven Ears who has disappeared, but instead finds a place ruled by the tyrannical Monsieur Blanchard, a Frenchman who runs the precious stones trade and previously employed Seven Ears as an assassin.
Starring Maria de Medeiros, Diogo Morgado, Will Roberts, Etienne Chicot.

Not rated but contains mature content.
In Portuguese with English subtitles.
Available November 10, 2017
Available for DOWNLOAD 
---
Mudbound (2017)

Two men return home from World War II to work on a farm in rural Mississippi, where they struggle to deal with racism and adjusting to life after war.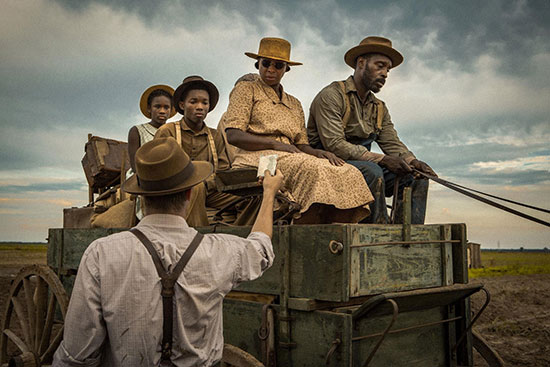 Laura McAllan is trying to raise her children on her husband's Mississippi Delta farm, a place she finds foreign and frightening. In the midst of the family's struggles, two young men return from the war to work the land. Jamie McAllan, Laura's brother-in-law, is everything her husband is not – charming and handsome, but he is haunted by his memories of combat. Ronsel Jackson, eldest son of the black sharecroppers who live on the McAllan farm, now battles the prejudice in the Jim Crow South.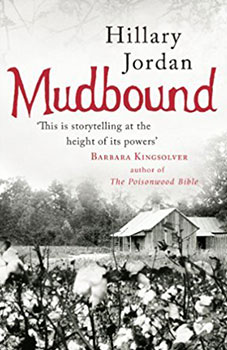 Based on the debut novel by American author Hillary Jordan which received the Bellwether Prize for fiction, this Netflix Original is directed by Dee Rees. The film stars Carey Mulligan (Suffragette, Far from the Madding Crowd, Northanger Abbey, Bleak House, Pride & Prejudice), and is one to watch. There is buzz that this could be the first Netflix feature to compete at the Academy Awards.
"Some folks look out on the world, and all they see are the differences between people, the things that set us apart. "Mudbound" is a hymn to what we all share — the human struggle, the mutual desire to succeed and create a better world for our children — and it is a damning indictment of those who stand in the way of such progress." – Variety
Starring Carey Mulligan, Garrett Hedlund, Jason Clarke.
Rated R
Available November 17, 2017
Available for DOWNLOAD 
---
Never Let Me Go (2010)

Friends Kathy, Tommy and Ruth grow up together at a seemingly idyllic boarding school in the English countryside. When they leave the school and the horrible truth of their true purpose is revealed to them, they must simultaneously confront deep-seated feelings of love, jealousy and betrayal that threaten to tear their friendship asunder.
Set beginning in the late 1970s, and based on the dystopian 2005 novel by Kazuo Ishiguro.
Starring Carey Mulligan, Andrew Garfield, Keira Knightley.
Rated R
Available now.
The Queen of Spain (2016)

Nearly twenty years after the events of "The Girl of Your Dreams", in the 1950s, Macarena Granada, who has become a Hollywood star, returns to Spain to film a blockbuster about Queen Isabella I of Castile.
In 1956, the film diva Macarena Granada returns from Hollywood to Spain to shoot a US blockbuster entitled The Queen of Spain, where she will breathe life into Isabella I of Castile. In Madrid, not only will she meet up again with her old friends and colleagues from the troupe but she will also have to contend with another dictatorial regime: that of Francisco Franco.
Starring Penélope Cruz, Antonio Resines, Neus Asensi.


In Spanish and English with English subtitles.
Rated TV-MA
Available now.
Available for DOWNLOAD 
---
The Reader (2008)

An adaptation of Bernhard Schlink's 1995 novel Der Vorleser. Nearly a decade after his affair with an older woman came to a mysterious end, law student Michael Berg re-encounters his former lover as she defends herself in a war-crime trial.
Michael Berg, a teen in postwar Germany, 13 years after the end of World War II, begins a passionate but clandestine affair with Hanna Schmitz, an older woman who enjoys having classic novels read to her. Then Hanna mysteriously disappears, leaving Michael heartbroken and confused. Years later, Michael, now a law student, gets the shock of his life when he sees Hanna on trial for Nazi war crimes.
Set in 1958, the 1960s and 1995.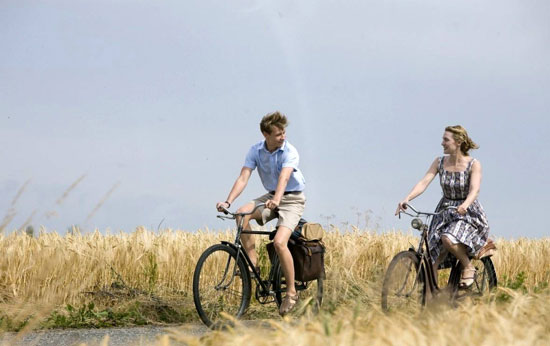 Starring Kate Winslet, Ralph Fiennes, Bruno Ganz.
Rated R
Available November 1, 2017
Available for DOWNLOAD 
---
---
You May Also Like
A Christmas Prince (2017)

A romantic comedy and Netflix Original movie: The Prince returns home after the death of his father. He wrestles with the idea of the responsibility becoming king, but he is encouraged by a journalist from New York who is sent to Eastern Europe to cover a royal event. Against all odds he falls in love with her and makes her his queen.
Starring Rose McIver, Theo Devaney, Sarah Douglas, Alice Kridge, Honor Kneafsey, Ben Lamb, Emma Saunders, Joel McVeagh.
Rating unknown but likely PG
Available November 17, 2017
Available for DOWNLOAD 
---
A Cinderella Story: Once Upon a Song (2011)

Period-inspired. A talented teenage singer must contend with her wicked stepfamily.
Starring Lucy Hale, Freddie Stroma, Missi Pyle.
Rated PG
Available now.
A Shot in the Dark (1964)

Inspector Jacques Clouseau investigates the murder of Mr. Benjamin Ballon's driver at a country estate. A comedic mystery.
Starring Peter Sellers, Elke Sommer, George Sanders.
Rated PG
Available November 17, 2017.
---
Boogie Nights (1997)

The story of a young man's adventures in the Californian pornography industry of the late 1970s and early 1980s.
Starring Mark Wahlberg, Julianne Moore, Burt Reynolds.
Rated R
Available now.
Charlie and the Chocolate Factory (2005)

Period-inspired. Based on the beloved 1964 Roald Dahl tale, this comedic and fantastical film follows young Charlie Bucket and his Grandpa Joe as they join a small group of contest winners who get to tour the magical and mysterious factory of eccentric candy maker Willy Wonka. Aided by his diminutive Oompa Loompa workers, Wonka has a hidden motivation for the tour, one that he will reveal only after the children in the group show their true colors.
Starring Freddie Highmore, David Kelly, Johnny Depp, Deep Roy.
Rated PG
Available now.
Long Time Running (2017)

This documentary film which chronicles the emotional and epic iconic Canadian band The Tragically Hip's now-legendary 2016 tour that captured the heart of the nation. The Tragically Hip brought us the song "Ahead by a Century," which was used for the opening sequence of Anne with an E.
Viewers will be given a unique and exclusive perspective into the band's world through intimate moments, behind-the-scenes and on-stage footage, personal interviews with the band and close friends, as well as reactions from their devoted fans from across the country. Gord Downie, the band's lead singer, passed away in October, 2017.
Available November 12, 2017
Available for DOWNLOAD 
---
Penelope (2006)

Period-inspired. A modern romantic tale about a young aristocratic heiress born under a curse that can only be broken when she finds true love with "one who will accept her as one of their own."
Starring Christina Ricci, James McAvoy, Reese Witherspoon.
Rated PG
Available now.
Available for DOWNLOAD 
---
---
Leaving in November
Sleepy Hollow (1999)

Set in 1799, Sleepy Hollow is based on Washington Irving's classic tale "The Legend of Sleepy Hollow." Faithful to the dreamy custom-bound world that Irving paints in his story, the film mixes horror, fantasy and romance and features an extraordinary cast of characters that dabble in the supernatural.
Starring Johnny Depp, Christina Ricci, Miranda Richardson.
Rated R
Leaving November 1. 
---
Back to the Secret Garden

Return to the magical place where hope and friendship grow. Back To The Secret Garden, the sequel inspired by the classic children's tale, The Secret Garden, leads us into a magical world of hope and friendship on a grand adventure for the entire family.
Starring Joan Plowright, Camilla Belle, Cherie Lunghi.
Rated G
Leaving November 1. 
---
Hugo 

Set in 1930s Paris, an orphan who lives in the walls of a train station is wrapped up in a mystery involving his late father and an automaton.
Starring Asa Butterfield, Jude Law, Chloe Moretz.
Rated PG
Leaving November 1.
---
---

Willow and Thatch exists because of you: You can shop our Jane Austen Period Drama Adaptations merchandise, click on our links (like these that take you to Etsy and Amazon) and make purchases on those sites, and buy period-inspired products from the Lovely Things Shop. You can also continue to share our articles, or make a financial contribution by emailing us. All these things allow us to write feature articles, update The Period Films List, mail out our newsletter, maintain the website and much more. Thank you!
If you enjoyed this post, be sure to see The Period Films List, with the best historical and costume dramas sorted by era. You'll want to check out Willow and Thatch's playlist on Kanopy, the free streaming service for libraries. 
SaveSave
SaveSave