Last Updated on December 7, 2018
We've gathered up the new-in-December period dramas that are included with your US Amazon Prime Video membership that are worth streaming. You'll also find some titles that were recently added.
It's easy to watch the trailers or add the movies and TV series to your watchlist: just click.
There's nothing to report for period dramas coming to Amazon Prime Video Channels in December, but we've also listed some period-set movies that have just become available to rent, and some TV series that were recently added to the PBS Masterpiece Prime Video Channel.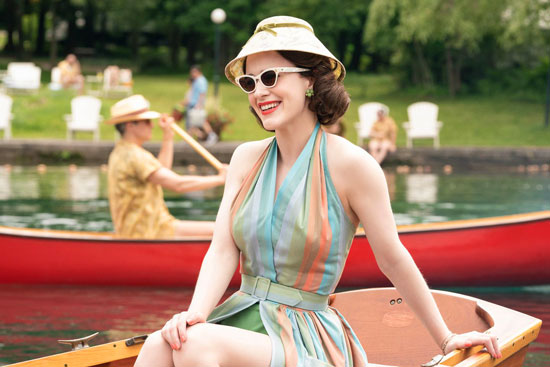 ---
To help keep this site running: Willow and Thatch may receive a commission when you click on any of the links on our site and make a purchase after doing so.
---

Period Dramas New on Amazon Prime in December
---
---

The Black Stallion (1979)
The heartwarming adventure about a boy who forges a special friendship with a wild stallion after both are shipwrecked on a deserted island. Adapted from the beloved novel by Walter Farley. Set in 1946, shortly after the end of World War II.
"A wonderful experience at the movies… rated G simply because it has no nudity, profanity, or violence — but it does have terrific energy, beauty, and excitement. It's not a children's movie; it's for adults and for kids." – Roger Ebert
Starring Kelly Reno, Mickey Rooney, Teri Garr, Clarence Muse, Hoyte Exton, Michael Higgins, Ed McNamara.
Rated G
Available December 1
---
---

The Marvelous Mrs. Maisel – Season 2
The Emmy-winning Prime Original comedy series returns for its second season. Rachel Brosnahan stars as the loquacious title character, a 1950s Manhattan housewife who discovers her calling as comedian.
In Season 2: After Midge's triumph at the Gaslight, the fallout from her takedown of Sophie Lennon looms large, making her climb up the comedy ladder more challenging than ever. As the actual grind of being a comic begins to take its toll on Midge, the pressure to come clean to her family weighs on her – especially as her choices have a ripple effect on everyone around her.
Starring Rachel Brosnahan, Michael Zegen, Alex Borstein, Marin Hinkle, Kevin Pollak, Tony Shalhoub.
Rated TV-MA
Available December 5
Read some background on "The Marvelous Mrs. Maisel" here.
---

Valkyrie (2008)
A proud military man, Colonel Claus von Stauffenberg is a loyal officer who serves his country all the while hoping that someone will find a way to stop Hitler before Europe and Germany are destroyed. Realizing that time is running out, he decides that he must take action himself and joins the German resistance. Armed with a cunning strategy to use Hitler's own emergency plan–known as Operation Valkyrie–these men plot to assassinate the dictator and over-throw his Nazi government from the inside. With everything in place, with the future of the world, the fate of millions and the lives of his wife and children hanging in the balance, Stauffenberg is thrust from being one of many who oppose Hitler to the one who must kill Hitler himself.nberg becomes the trigger man in a plot to assassinate the evil dictator.
"As old-fashioned historical escapism goes, this is solid, compelling stuff." – Time Out
Starring Tom Cruise, Kenneth Branagh, Bill Nighy, Carice van Houten, Tom Wilkinson, Tom Hollander.
Rated PG-13
Available December 1
---

Vanity Fair (2018)

A fresh take on Thackeray's classic novel about a poor orphan girl who climbs her way into the upper crust of Georgian-era English society. Olivia Cooke plays the ambitious Becky Sharp.
Michael Palin narrates the seven-part Prime Original mini-series.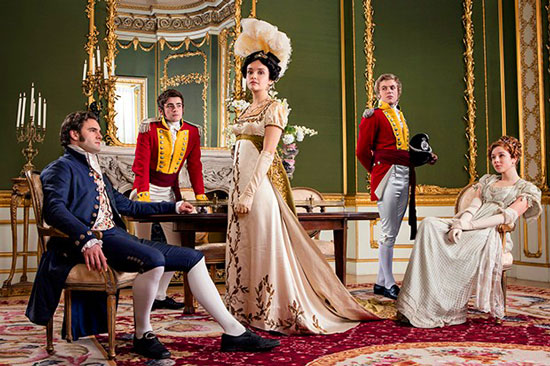 Starring Olivia Cooke, Claudia Jessie, Tom Bateman, Johnny Flynn, Michael Palin.
Rated TV-14
Available December 21
Read our review of new adaptation of "Vanity Fair" here.
---

Period Dramas Recently Added to Prime Video
---
---
Bramwell – Seasons 1-3: Set in 1895, "Bramwell" follows the fortunes of feisty, compassionate Dr. Eleanor Bramwell (Jemma Redgrave) in her pursuit of public health and private affairs in Victorian-era London. Add to your WATCHLIST 
---
Cider With Rosie (1998): Produced for the PBS TV series Masterpiece Theatre, this adaptation of Laurie Lee's autobiographical novel follows a young man's maturation in the country town of Gloucestershire near the end of World War I. As young Laurie (Dashiell Reece) comes of age under the protective eye of his mother (Juliet Stevenson), he learns to live with an eccentric collection of friends, neighbors, and relatives. As he enters his teenage years, Laurie (now played by Joe Roberts) discovers women, specifically Rosie Burdock (Lia Barrow). Veteran screenwriter John Mortimer adapted Lee's book, with Lee narrating. Not rated. Add to your WATCHLIST
---
The Darling Buds of May (1991): 3 seasons. Set during the 1950s, this is the story of the Larkins, headed by dreamer and schemer Sidney "Pop" Larkin. These folks lead an idyllic life in the English countryside, enlivened by Pop Larkin's entrepreneurial adventures and the fierce devotion of each family member to one another. Based on the popular novels of H.E. Bates, this is a touching, often hilarious tribute to family life. Add to your WATCHLIST
---
Nicholas Nickleby (2002): After the death of the family patriarch, young Nicholas Nickleby (Charlie Hunnam) and his family are left with no means to survive. The family is forced to split up, and Nicholas lands in a school run by brutish principal Wackford Squeers (Jim Broadbent). Eventually, Nicholas makes a friend named Smike (Jamie Bell), and the two boys break free. Nicholas reunites with his family, but learns he must now defend his sister from the advances of menacing suitor Sir Mulberry Hawk (Edward Fox). Rated PG  Add to your WATCHLIST
---
The Man Who Invented Christmas (2017): The journey that led to Charles Dickens' creation of "A Christmas Carol," a timeless tale that would redefine Christmas. Starring Dan Stevens, Christopher Plummer, Jonathan Pryce. Watch the TRAILER Add to your WATCHLIST
---
The Summer of '42 (1971): Teenage Herman Raucher (Gary Grimes), summering on Nantucket Island with his sex-obsessed pals Oscy (Jerry Houser) and Benji (Oliver Conant) during World War II, meets Dorothy (Jennifer O'Neill), a newlywed in her 20s whose husband is off at war. As his friends awkwardly attempt to woo girls their own age, Herman slowly befriends the older woman and finds himself becoming increasingly in love with her, until a sudden tragedy changes their lives forever. Rated PG Add to your WATCHLIST
---
Victor/Victoria (1982): Victoria Grant (Julie Andrews), a down-and-out British soprano, struggles to find work in the nightclubs of 1930s Paris. While trying to scam a free meal, Grant meets cabaret performer Toddy (Robert Preston), who comes up with an idea that will change everything. Acting as her manager, Toddy bills Grant as a male female impersonator. When the nightclubs eat it up, the duo makes it big — even a Chicago mobster (James Garner) is enamored with Grant. But keeping the truth a secret is no easy task. Rated PG Add to your WATCHLIST
---
Also see our list of period dramas to Prime in November. 
---

New Period Dramas to Rent on Prime in December
---
---

Christopher Robin (2018): In this heartwarming Disney tale, Christopher Robin encounters his childhood friend Winnie the Pooh, who helps him remember the endless days of wonder and make-believe. Rated PG Watch the TRAILER
---

Gauguin: Voyage To Tahiti (2018): It's 1891. Painter Paul Gauguin is already well-known in Parisian artistic circles, but is tired of the so-called civilized world and its political, moral and artistic conventions. Leaving his wife and children behind, he ventures alone to the other end of the world, Tahiti, consumed with a yearning for original purity, and ready to sacrifice everything for his quest. Not rated. Watch the TRAILER
---

The Sound of Music Live (2018): The world's most popular musical, Rodgers and Hammerstein's The Sound of Music, comes to life in this ambitious, live-broadcast production from BAFTA-nominated director Coky Giedroyc. Watch the TRAILER
---

Period Dramas Recently Added to Prime Video Channels
---
---

The period-set television series and mini-series Poldark (Season 4), Durrells in Corfu (Season 3), The Woman in White, and Jamestown (Season 2) were recently added to the PBS Masterpiece Prime Video Channel.
Versailles (Season 3) became available with a TV Season Pass. 
---
---

Willow and Thatch exists because of you: You can shop our Jane Austen Period Drama Adaptations merchandise, click on our links (like these that take you to Etsy and Amazon) and make purchases on those sites, and buy period-inspired products from the Lovely Things Shop. You can also continue to share our articles, or make a financial contribution. All these things allow us to write feature articles, update The Period Films List, mail out our newsletter, maintain the website and much more. Thank you!
If you enjoyed this post, be sure to see The Period Films List,with the best British, historical and costume dramas sorted by era. Also see the list of BBC Period Dramas added to Prime in 2018.