Last Updated on October 29, 2018
Mark your calendars: here's the PBS 2016 fall schedule for period films!
A few highlights: MASTERPIECE enhances PBS' Sunday night drama block with the September 11 debut of CHURCHILL'S SECRET, with Emmy® Award-winner Michael Gambon as Winston Churchill in an all-star production based on a little-known incident in Churchill's illustrious life.
Following CHURCHILL'S SECRET on September 11 is INDIAN SUMMERS, set during the tumultuous period of British Colonialism in the 1930s. Rachel Griffiths and Art Malik join Julie Walters, Henry Lloyd-Hughes, and Nikesh Patel for Season 2 of the picturesque series.
POLDARK, starring Aidan Turner in a love story set in windswept Cornwall in the late 1700s, returns for a second highly-anticipated season on September 25th with a 2hr premiere at 8/7c on MASTERPIECE on PBS!
THE DURRELLS has been added to the Fall 2016 line-up!
ANNE OF GREEN GABLES, a new feature film starring Martin Sheen and based on the iconic book by L.M. Montgomery, will air on Thanksgiving night, November 24.
There are details on the costume dramas and more period-related shows, below, with premiere / return dates. Ready? Here we go!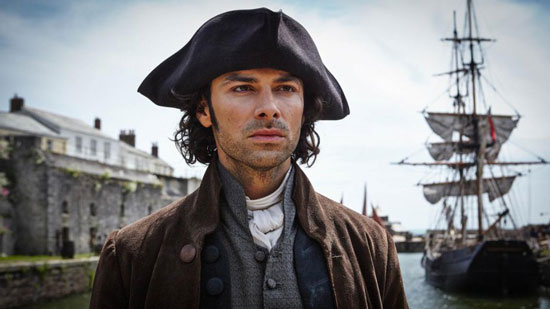 SEPTEMBER ON PBS:
CHURCHILL'S SECRET ON MASTERPIECE – Michael Gambon (The Singing Detective, Harry Potter) stars as Winston Churchill in this dramatization of Churchill's life-threatening stroke in the summer of 1953, when he was prime minister for the second time.  His illness and battle to recover were kept secret from the world. Lindsay Duncan (Birdman) plays Churchill's wife Clementine, and Romola Garai (The Hour) is the remarkable young nurse who cared for him. Sunday, September 11, 8-10 pm ET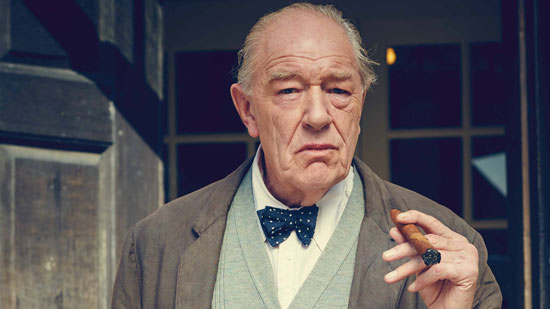 INDIAN SUMMERS ON MASTERPIECE  – It's 1935 in Simla—an Indian retreat for British colonials set in the Himalayas. An assassination attempt on the Viceroy Lord Willingdon (Patrick Malahide), and the surprise arrival of Lord Hawthorne (James Fleet, Outlander), puts Ralph's (Henry Lloyd-Hughes) future in the balance. Meanwhile, Cynthia's (Julie Walters) Royal Simla Club plays host to an important royal guest, the Maharaja Maritpur (Art Malik, Upstairs Downstairs) and his elegant and mysterious mistress Sirene (Rachel Griffiths, Brothers & Sisters). Sundays, September 11-November 20, 10-11 p.m. ET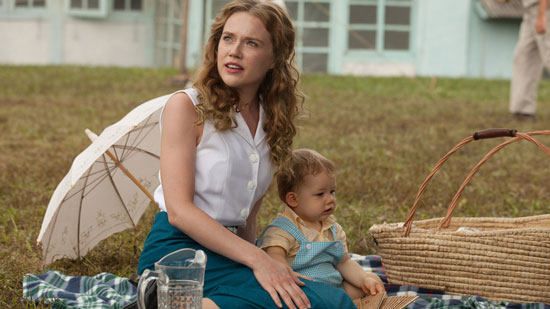 DEFYING THE NAZIS: THE SHARPS' WAR – With narration taken completely from the couple's journals, this documentary, co-directed by Ken Burns and Artemis Joukowsky, tells the previously untold story of Waitstill and Martha Sharp, an American minister and his wife from Wellesley, Massachusetts, who left their children behind in the care of their parish to boldly commit to a life-threatening mission to save imperiled Jews and refugees in Nazi-occupied Europe. Tuesday, September 20, 9-10:30 p.m. ET
ROYAL WIVES AT WAR – A revealing new look at the British abdication crisis of 1936 through the eyes of the two women at its heart. In a series of dramatized monologues set in 1967, Elizabeth the Queen Mother and Wallis Simpson look back at the dramatic events that led to Edward VIII's decision to give up the throne for the woman he loved. This BBC co-production stars Emma Davies as Elizabeth, the Queen Mother; Gina McKee as Wallis Simpson; Nick Waring as David, Edward VIII; Emma Campbell-Jones as Thelma Furness; John Sackville as Bertie, George VI; and Henry Luxemburg as The Butler. Sunday, September 18, 8-9 p.m. ET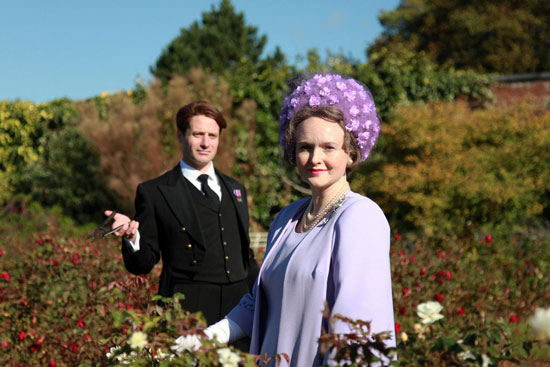 POLDARK ON MASTERPIECE– Fall 2016 also brings the highly–anticipated return of "Poldark" on MASTERPIECE (date TBA), whose Season 2 continues the story of Captain Ross Poldark (Aidan Turner) in a love story set in windswept Cornwall of the late 1700s. The very good news is that the BBC has confirmed that Poldark will return for a third series, covering the fifth and six novels! The ten-part second series is set to return to BBC One in September, and the third series will begin filming around the same time. Poldark Season 2 begins 9/25 with a 2hr premiere at 8/7c on MASTERPIECE on PBS!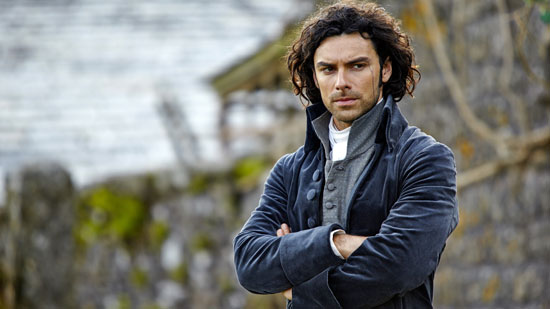 OCTOBER ON PBS:
TESLA: AMERICAN EXPERIENCE – Meet Nikola Tesla, the genius engineer and tireless inventor whose technology revolutionized the electrical age of the 20th century. Although eclipsed in fame by Edison and Marconi, it was Tesla's vision that paved the way for today's wireless world. Tuesday, October 18, 9-10 p.m. ET
GREAT PERFORMANCES "Hamilton's America" – The feature film documentary Hamilton's America brings history to vivid life through the contemporary perspective of Lin-Manuel Miranda's revolutionary hip-hop musical,Hamilton. The story of Alexander Hamilton is most remembered for its dramatic conclusion, in which Hamilton was killed in a duel by Vice President Aaron Burr, but his immeasurable contributions to modern society have largely been forgotten by today's general public.
Just in time for election year, Hamilton's America will provide a primetime audience with intimate access to Miranda and his colleagues during the two years leading up to the Broadway opening of the Tony Award-winning smash hit musical.
This "hip-hop-historical" documentary features a young, dynamic cast of actors as our guides, along with commentary from some of today's most notable thinkers and artists, brushing the dust off America's fascinating early history. The most buzzed-about show in years and the hottest ticket in decades,Hamiltonis redefining how audiences learn about history, but also how they engage with these timeless issues. Produced by Academy Award® and Emmy®-Winning producers RadicalMedia. 
Friday, October 21, 9-10:30 p.m. ET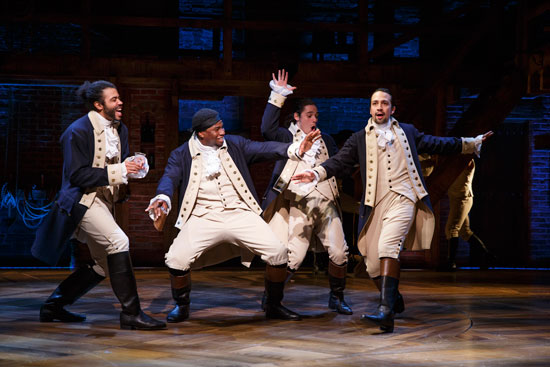 THE DURRELLS: Get ready for a new kind of adventure! Coming in October, 2016, The Durrells in Corfu is based on Gerald Durrell's autobiographical book My Family and Other Animals, and tells the story of one unconventional family's attempt at a new life in the natural paradise of Corfu, Greece. Keeley Hawes (Upstairs, Downstairs) stars as the family matriarch, a widow struggling to keep her family afloat as she navigates her own love life, her children's coming of age stories, and the expectations of her traditional English family. The series airs in 6 episodes, airing in October, 2016.
You can read more about the new period drama here.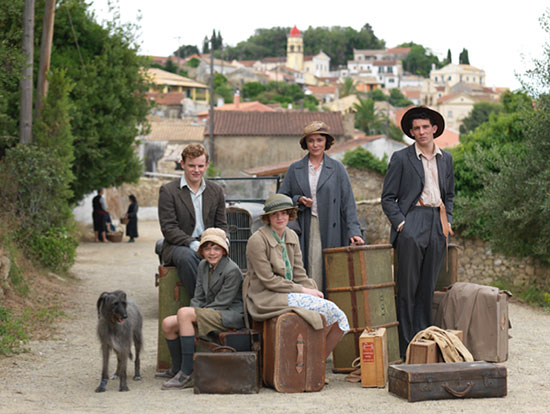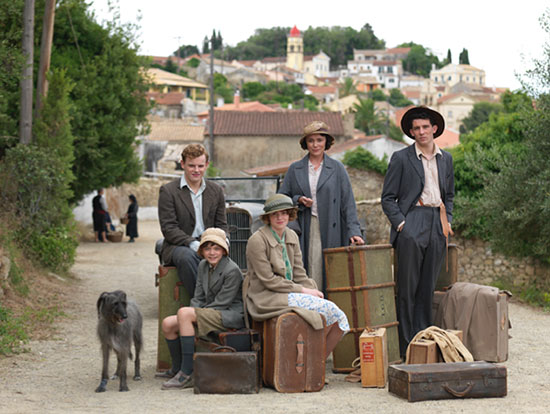 NOVEMBER ON PBS:

ANNE OF GREEN GABLES – A new adaptation of Lucy Maud Montgomery's classic novel tells the story of Anne Shirley, a precocious orphan placed in the care of uptight Marilla Cuthbert and her brother Matthew, played by acclaimed actor Martin Sheen. Neither the adventurous Anne nor the conservative Marilla could anticipate the profound effect they'd have on each other's lives. Thursday, November 24, 8-9:30 p.m. ET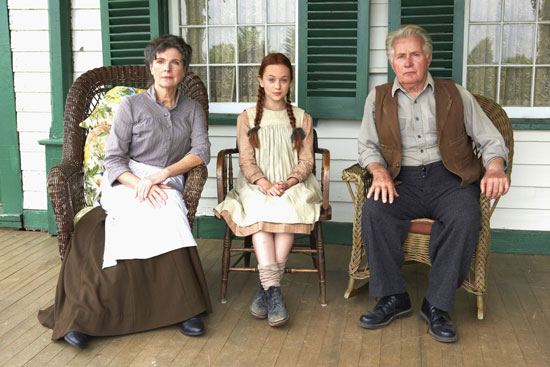 DECEMBER ON PBS:
GREAT PERFORMANCES "The Hollow Crown: The Wars of The Roses"
Following the four-part "The Hollow Crown," "The Wars of the Roses" continues the epic saga with three more lavish film adaptations of Shakespeare's history plays: Parts I and II of Henry VI (shown in two parts) and Richard III. Together, they span rebellion in France, the rise and fall of Joan of Arc, the terror of England's Civil War and the deceitful dynastic murders culminating in the infamous reign of Richard III.
"Henry VI, Part 1" − England is in crisis. War rages and divisions within the English court threaten the crown. Young Henry VI causes outrage by marrying Margaret of Anjou; the scene is set for civil war. With Tom Sturridge, Sophie Okonedo and Hugh Bonneville.
"Henry VI, Part 2" − Bitter rivalries erupt. The feeble King Henry is overshadowed by Queen Margaret. Edward IV takes the throne, but youngest brother Richard has his eyes on the crown. With Benedict Cumberbatch, Tom Sturridge, Sophie Okonedo and Keeley Hawes.
"Richard III" − In his quest for the crown, Richard plans the murder of his brother George. After the death of Edward IV, Richard's path to the throne is clear, except for the princes in the tower. With Benedict Cumberbatch, Judi Dench and Phoebe Fox. Sundays,December 11-25, 9-11 p.m. ET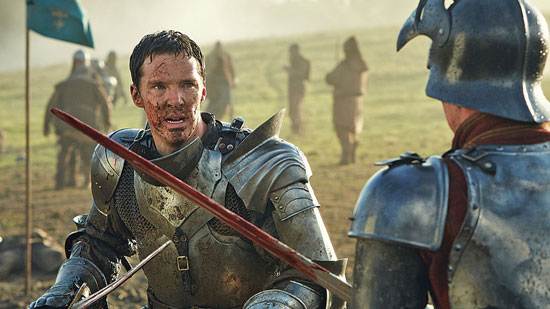 CALL THE MIDWIFE HOLIDAY SPECIAL – Join the Nonnatus community to celebrate the holidays in a new special. Sunday December 25, 7:30-9 p.m. ET

COMING IN 2017:
VICTORIA: Victoria, the highly anticipated new drama series about the epic life of Queen Victoria, will air on MASTERPIECE in 2017 in the January Sunday night time slot which Downton Abbey has occupied for six years. Jenna Coleman (Doctor Who) stars as the young Victoria, a tiny (4'11"), neglected teenager who overnight became Queen and eventually the most powerful woman in the world. Coming January 15, 2017.
In Victoria, writer Daisy Goodwin has been careful to stay faithful to the facts, while reading between the lines to fill in the gaps where the early Victorians were scrupulously silent. The result is a gripping historical pageant that reveals a side of Victoria that is at odds with her later reputation for prudery and a high moral tone. In other words, Victoria was not a Victorian as we use the term. "She was very, very keen on sex," says Goodwin, adding, "with her husband. She had nine children. She didn't lie back and think of England, at all!"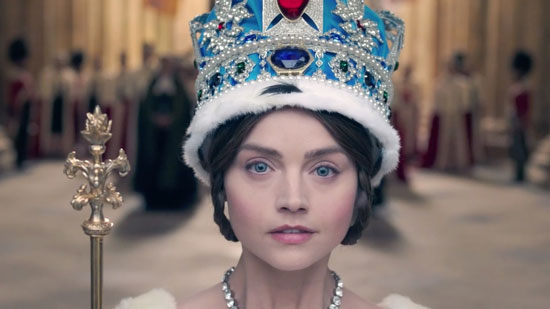 DARK ANGEL: Joanne Froggatt, who stole the hearts of millions of viewers as Anna, the loving and resilient lady's maid on Downton Abbey, stars in a totally different role in a spine-tingling two-part drama on MASTERPIECE. Dispensing death from the spout of a warm teapot, Froggatt plays the notorious poisoner Mary Ann Cotton, in Dark Angel, coming to MASTERPIECE in 2017.
ENDEAVOUR: In February 2016, Roger Allam confirmed that ITV has commissioned a fourth series of the 1960s era period detective story Endeavour, expected to air on MASTERPIECE in the summer of 2017.
HOME FIRES ON MASTERPIECE – Beginning in 1940, Season 2 follows the residents of Great Paxford as they deal with the imminent threat of invasion. When the Battle of Britain intensifies, the women find they must heighten their efforts to boost morale and keep spirits high while dealing with the various problems of their personal lives. Meanwhile, Laura (Leila Mimmack) is publicly shamed after news of her affair with a married man, and his subsequent divorce, hits the headlines and Joyce (Francesca Annis)'s patriotic reputation is jeopardised when a shocking revelation comes to light.  Willow and Thatch has been told S2 will air in 2017.
MERCY STREET: Inspired by real people and events, Mercy Street goes beyond the front lines of the Civil War and into the chaotic world of the Mansion House Hospital in Union-occupied Alexandria, Virginia. The costume drama has been renewed, and a second season is expected in January, 2017.
CALL THE MIDWIFE: Adapted by Heidi Thomas from the best-selling memoirs of Jennifer Worth, this drama series is a moving, funny, colorful look at midwifery and family beginning in 1950s East End London. In December 2015, BBC director general Tony Hall announced the show had already been commissioned for a sixth series of another eight episodes to be broadcast in early 2017, taking the characters and plot into 1962.
GRANTCHESTER: Set in the English countryside's most idyllic village, Grantchester follows two unlikely allies as they solve a series of cases that reveal the dark side of early 1950s England. The series has been renewed for a third season and is expected to air on PBS Masterpiece Mystery in the spring of 2017.
POLDARK: The BBC has commissioned a third series of Poldark, and the 5th and 6th novels in the series will be adapted for the screen by Debbie Horsfield. The period drama "will be filmed in even more stunning locations across Cornwall and Bristol later this year for transmission in 2017".
King Charles III Comes to MASTERPIECE: Hit Broadway show King Charles III will be adapted for television, to air on MASTERPIECE in 2017. A 2016 Tony® nominee for Best Play, King Charles III imagines Prince Charles' ascension to the throne following Queen Elizabeth's death.
"King Charles III is an ingenious play that promises to be as riveting on television as it was on stage," says Rebecca Eaton. "It's a play set in the near future, but with Shakespeare never far away."
---

ALSO, AT THE TIME OF THIS WRITING, Miss Fisher's Murder Mysteries is yet to be reviewed for Series 4, and the fate of Home Fires is in limbo. Let's send our hopes and prayers that someone will pick up this terrific period drama!
BBC Two has officially renewed Wolf Hall but the release date has not been scheduled yet: "Speaking to RadioTimes, Kosminsky notes that the third book by author Hilary Mantel – tentatively called The Mirror and the Light – will not be finished in 2016, and that the second series of the BBC Two historical drama will hit our screens in 2018, at the earliest."
After four seasons, Mr. Selfridge saw its series finale in May, 2016, and after six seasons, Downton Abbey aired its finale in March, 2016. Arthur & George (2015) was only intended to be a three-part series, so won't be returning, The Crimson Field, first shown in the US on PBS in 2015, was cancelled after one season.
In April of 2015 PBS MASTERPIECE announced that it had optioned The Signature of All Things, the best-selling novel by Eat Pray Love author Elizabeth Gilbert. "Inspired by the true-life adventures of real 19th century female botanical explorers, Gilbert created an unforgettable character in Alma Whittaker — a brilliant, determined, and thoroughly scientific woman, struggling to express her intellectual curiosity in a society where women's lives are confined to the domestic sphere. Equal parts Elizabeth Bennet and Charles Darwin, Alma spends her days seeking nothing less than the answers to the origins of life itself. Readers all over the world fell in love with this unique character — the rare heroine of literature whose fortunes are neither rescued nor ruined by a man." No word yet on when this will be produced or air. About the project, executive producer Rebecca Eaton said "Fingers crossed, because there's still a lot of money to raise. There's a lot of magic that still has to happen."

If you enjoyed this post, you'll want to wander over to the Best Period Films List for more suggestions of what costume and historical dramas to watch. And you'll want to see the full list of MASTERPIECE Classics that are included with your Amazon Prime Video membership.There are also a series of posts of new period dramas for 2016, sorted by era, like this one.