Last Updated on April 22, 2017
Here's the period drama line-up for what's streaming in October 2016 on NETFLIX Instant. There are a couple of period-related documentaries listed here as well. Enjoy!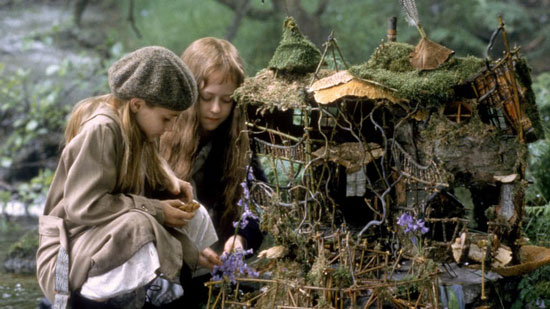 ---

Big Eyes (2014)
In the late 1950s and early '60s, artist Walter Keane (Christoph Waltz) achieves unbelievable fame and success with portraits of saucer-eyed waifs. However, no one realizes that his wife, Margaret (Amy Adams), is the real painter behind the brush. Although Margaret is horrified to learn that Walter is passing off her work as his own, she is too meek to protest too loudly. It isn't until the Keanes' marriage comes to an end and a lawsuit follows that the truth finally comes to light.
Amy Adams' quiet meticulous performance as Margaret Keane is a beautiful and emotional piece of work. "Big Eyes" is full of fascinating questions about the meaning of art, the concept of popularity, and what it means to develop a huge audience. – Sheila O'Malley for Roger Ebert
Starring Amy Adams, Christoph Waltz, Danny Huston, Krysten Ritter, Jason Schwartzman, Terence Stamp, Jon Polito, Delaney Raye, Madeleine Arthur, James Saito, Farryn VanHumbeck.
Rated PG-13.
Available on NETFLIX 10/25/16
Also AVAILABLE ON AMAZON VIDEO.
---

FairyTale: A True Story (1997)
Two children in 1917 take a photograph, believed by some to be the first scientific evidence of the existence of fairies. Based on a true story.
After enduring family tragedies, young cousins Elsie (Florence Hoath) and Frances (Elizabeth Earl) spend time in rural Yorkshire, England, where they see fairies in a nearby meadow. They then snap pictures of the fairies, which suddenly gain international notoriety. Author Sir Arthur Conan Doyle (Peter O'Toole) announces he's a believer. Magician Harry Houdini (Harvey Keitel), however, is a skeptic. Both join a media circus to see if the pictures indeed are genuine and if fairies are real.
The movie works as a fantasy, and as a story of little girls who fascinate two of the most famous men of the age–Conan Doyle and the magician Harry Houdini, an outspoken debunker of all forms of spiritualism. – Roger Ebert
Starring Harvey Keitel, Jason Salkey, Peter O'Toole, Lara Morgan, Adam Franks, Guy Witcher, Joseph May, John Bradley, Anna Chancellor, Florence Hoath, Phoebe Nicholls, Leonard Kavanagh, Elizabeth Earl, Paul McGann.
Rated PG.
Available on NETFLIX 10/1/16
Also AVAILABLE ON AMAZON VIDEO.
---

Love Between the Covers (2015)
A funny and inspiring look into the billion-dollar romance fiction industry and its powerhouse of female writers and readers, a sisterhood that's pioneering the digital revolution while finding fortune, fulfillment, and a global community.
Delightful. A sharp, affectionate peek inside the cozy, supportive community of writers and readers that drives multibillion-dollar romance book publishing. – Flick Filosopher
Note: This is obviously not a period film, but the topic embraces the genre of historical romances.
Available on NETFLIX 10/10/16
Also AVAILABLE ON AMAZON VIDEO.
---

Once Upon a Time in the West (1968)
Epic story of a mysterious stranger with a harmonica who joins forces with a notorious desperado to protect a beautiful widow from a ruthless assassin working for the railroad.
In Sergio Leone's epic Western, shot partly in Monument Valley, a revenge story becomes an epic contemplation of the Western past. To get his hands on prime railroad land in Sweetwater, crippled railroad baron Morton hires killers, led by blue-eyed sadist Frank, who wipe out property owner Brett McBain and his family. McBain's newly arrived bride, Jill, however, inherits it instead. Both outlaw Cheyenne and lethally mysterious Harmonica take it upon themselves to look after Jill and thwart Frank's plans to seize her land. As alliances and betrayals mutate, it soon becomes clear that Harmonica wants to get Frank for another reason — it has "something to do with death." As in his "Dollars" trilogy, Leone transforms the standard Western plot through the visual impact of widescreen landscapes and the figures therein. At its full length, Once Upon a Time in the West is Leone's operatic masterwork, worthy of its legend-making title. – Lucia Bozzola, Rovi
Starring Claudia Cardinale, Henry Fonda, Jason Robards, Charles Bronson, Gabriele Ferzetti, Paolo Stoppa, Woody Strode, Jack Elam, Keenan Wynn, Frank Wolff, Lionel Stander, Livio Andronico, Salvatore Basile, Aldo Berti, Joseph Bradley.
Rated PG-13.
Available on NETFLIX 10/1/16
Also AVAILABLE ON AMAZON VIDEO.
---

Patton (1970)
A critically acclaimed film that won a total of eight Academy Awards (Including Best Picture), Patton is a riveting portrait of one of the 20th century's greatest military geniuses. George Patton was the only allied general truly feared by the Nazis. Charismatic and flamboyant, Patton designed his own uniforms, sported ivory-handled six-shooters, and believed he was a warrior in past lives. He out-maneuvered Rommel in Africa, and after D-Day led his troops in an unstoppable campaign across Europe.
"Patton" is not a war film so much as the story of a personality who has found the right role to play. Scott's theatricality is electrifying. – Roger Ebert
Starring George C. Scott, Karl Malden, Stephen Young, Michael Strong, Carey Loftin, Albert Dumortier, Frank Latimore, Morgan Paull, Karl Michael Vogler, Bill Hickman, Pat Zurica, James Edwards, Lawrence Dobkin, David Bauer, John Barrie.
Rated PG.
Available on NETFLIX 10/1/16
Also AVAILABLE ON AMAZON VIDEO.
---

Quiz Show (1994)
A big-money, high-stakes TV game show of the 1950s becomes the subject of scandal when a Washington investigator uncovers corruption behind-the-scenes – implicating both the current and former champs.
Robert Redford has directed "Quiz Show" as entertainment, history, and challenge. It is fun as a thriller; we find ourselves sort of hoping Van Doren doesn't get caught. It works as a memory of the first decade in which a society that used to sit on the front porch went inside and stared at the tube. And then it asks us what we might have done, if someone offered us a lot of money and popularity for pretending to be smarter than we were. – Roger Ebert
Starring John Turturro, Rob Morrow, Ralph Fiennes, Paul Scofield, David Paymer, Hank Azaria, Christopher McDonald, Johann Carlo, Elizabeth Wilson, Allan Rich, Mira Sorvino, George Martin, Paul Guilfoyle, Griffin Dunne.
Rated PG-13.
Available on NETFLIX 10/1/16
Also AVAILABLE ON AMAZON VIDEO.
---

The Siege of Jadotville (2016) ­
An Irish commander and his battalion of 150 men withstand a siege by 3,000 Congolese troops led by French and Belgian mercenaries working for mining corporations.
The historical drama war film is directed by Richie Smyth. and is based on the true story of the 1961 siege of a 150-member Irish U.N. battalion under Commander Patrick Quinlan.
Starring Jamie Dornan, Mark Strong, Mikael Persbrandt.
A NETFLIX ORIGINAL.
Available on NETFIX 10/7/16
---

The 13TH (2016) ­
From "Selma" director Ava DuVernay, this documentary is a look at the history of racial injustice in the U.S. and the mass criminalization of African Americans.
From D. W. Griffith's The Birth of a Nation (1915) and the rebirth of the KKK to the Civil Rights Movement, the 1994 Crime Bill, the rise of ALEC, and the Black Lives Matter movement, DuVernay traces a pattern of fear and division that has consistently driven mass criminalization. With a potent mixture of archival footage and testimonies from leading voices, including Michelle Alexander, Bryan Stevenson, Van Jones, Newt Gingrich, Angela Davis, Senator Cory Booker, Grover Norquist, Khalil Muhammad, Craig DeRoche, Shaka Senghor, Malkia Cyril, Henry Louis Gates, Jr., and a dazzling array of activists, politicians, historians, and formerly incarcerated women and men, DuVernay creates a work of grand historical synthesis.
A NETFLIX ORIGINAL.
Available on NETFIX 10/7/16
---

Titanic (1997)
James Cameron's "Titanic" is an epic, action-packed romance set against the ill-fated maiden voyage of the R.M.S. Titanic; the pride and joy of the White Star Line and, at the time, the largest moving object ever built. She was the most luxurious liner of her era — the "ship of dreams" — which ultimately carried over 1,500 people to their death in the ice cold waters of the North Atlantic in the early hours of April 15, 1912.
Cameron has devised a tender love story between Kate Winslet and Leonardo DiCaprio that serves as the main focus of Titanic's storyline, and it works beautifully. – CNN.com
Starring Leonardo DiCaprio, Kate Winslet, Billy Zane, Kathy Bates, Frances Fisher, Gloria Stuart, Bill Paxton, Bernard Hill, David Warner, Victor Garber, Jonathan Hyde, Suzy Amis, Lewis Abernathy, Nicholas Cascone, Anatoly M. Sagalevitch, Danny Nucci, Jason Barry.
Rated PG-13.
Available on NETFLIX 10/1/16
Also AVAILABLE ON AMAZON VIDEO.
---

Unforgiven (1992)
Retired, down-on-their-luck outlaws pick up their guns one last time tocollect a bounty offered by the vengeful prostitutes of the remoteWyoming town of Big Whiskey.
When prostitute Delilah Fitzgerald is disfigured by a pair of cowboys in Big Whiskey, Wyoming, her fellow brothel workers post a reward for their murder, much to the displeasure of sheriff Little Bill Daggett, who doesn't allow vigilantism in his town. Two groups of gunfighters, one led by aging former bandit William Munny, the other by the florid English Bob, come to collect the reward, clashing with each other and the sheriff.
That implacable moral balance, in which good eventually silences evil, is at the heart of the Western, and Eastwood is not shy about saying so. – Roger Ebert
Starring Clint Eastwood, Gene Hackman, Morgan Freeman, Richard Harris, Jaimz Woolvett, Saul Rubinek, Frances Fisher, Anna Levine, David Mucci, Rob Campbell, Anthony James, Tara Frederick, Beverley Elliott, Liisa Repo-Martell, Josie Smith.
Rated R.
Available on NETFLIX 10/1/16
Also AVAILABLE ON AMAZON VIDEO.
---
That's it for new-in-October period movies streaming online at Netflix Instant in the US, but Willow and Thatch will let you know if there are any others added.

If you enjoyed this post, you'll also want to see Recent Period Film Releases Summer 2016 and the PBS Fall 2016 Line-Up post. There is also a very comprehensive list of period films streaming on Netflix in the 100 Period Dramas on  Netflix post. And be sure to wander over to The Period Films List, with the best historical dramas sorted by era.