Last Updated on February 6, 2018
A handful of period dramas are newly available to stream with Amazon Prime US in August – including a favorite mini-series from PBS Masterpiece. Let's get right to it!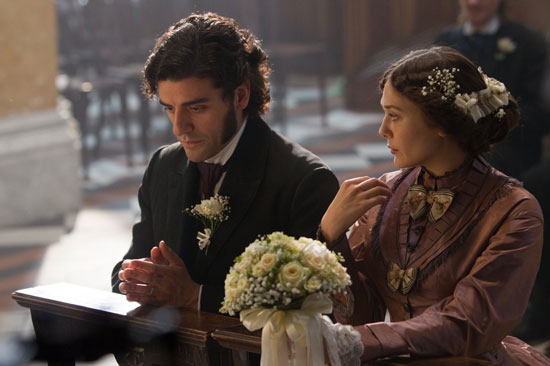 ---
To help keep this site running: Willow and Thatch may receive a commission when you click on any of the links on our site and make a purchase after doing so.
---

Eve's Bayou (1997)
Over the course of a long, hot Louisiana summer, a 10-year-old black girl, Eve Batiste (Jurnee Smollett), discovers that her family's affluent existence is merely a facade. The philandering of her suave doctor father, Louis (Samuel L. Jackson), creates a rift, throwing Eve's mother, Roz, and teenage sister, Cisely, into emotional turmoil. Eve, though, manages to find some solace with her quirky psychic aunt, Mozelle.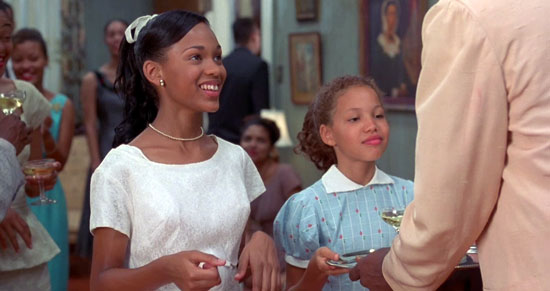 "Eve's Bayou coils back into the past, into the memories of a child who grew up in a family both gifted and flawed, and tried to find her own way to the truth. The words explain the method of the film. This will not be a simple-minded story that breathlessly races from A to B. It is a selection of memories, filtered through the eyes of a young girl who doesn't understand everything she sees–and filtered, too, through the eyes of her older sister, and through the eyes of an aunt who can foretell everyone's future except for her own. One of the very best films of the year." – Roger Ebert
Set in the summer of 1962.
Starring Samuel L. Jackson, Jurnee Smollett-Bell, Meagan Good, Lynn Whitfield, Meagan Good, Debbi Morgan.
Rated R
Watch the trailer. 
---

Florence Foster Jenkins (2016) 
Available to stream on Prime August 27, 2017
In the 1940s, New York socialite Florence Foster Jenkins (Meryl Streep) dreams of becoming a great opera singer. Unfortunately, her ambition far exceeds her talent. The voice Florence hears in her head is beautiful, but to everyone else it is quite lousy. Her husband St. Clair goes to extreme lengths to make sure his wife never finds out how awful she truly is. When Florence announces her plans for a concert at Carnegie Hall, St. Clair soon realizes that he's facing his greatest challenge yet.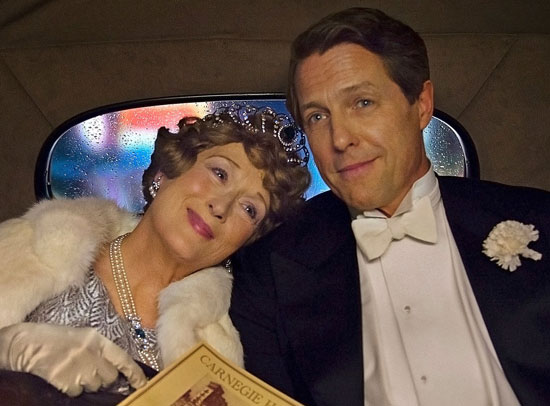 Based on a true story, the film was nominated for two Oscars® at the 89th Academy Awards: Best Actress for Streep (her 20th nomination) and Best Costume Design and also received four Golden Globe nominations including Best Picture.
"Meryl Streep stars in an enjoyable look back at a would-be singer and a Carnegie Hall concert remembered for how awful it was." – New York Times
Starring Meryl Streep, Hugh Grant, Simon Helberg, Rebecca Ferguson, Nina Arianda.
Rated PG-13
Watch the trailer.
---

High Noon (1952)
A marshall, personally compelled to face a returning deadly enemy, finds that his own town refuses to help him.
The myth and poetry of the old west come alive in Fred Zinnemann's classic western, High Noon. One of the great treasures of the American cinema, the film stars the legendary Gary Cooper as lawman Will Kane, a marshal who stands alone to defend a town of cowardly citizens against a gang of killers out for revenge. Engaged in the fight of his lifetime, Kane stands to lose everything when the clock strikes noon his friends, his honor, and his Quaker bride, played by Grace Kelly in one of her first screen roles.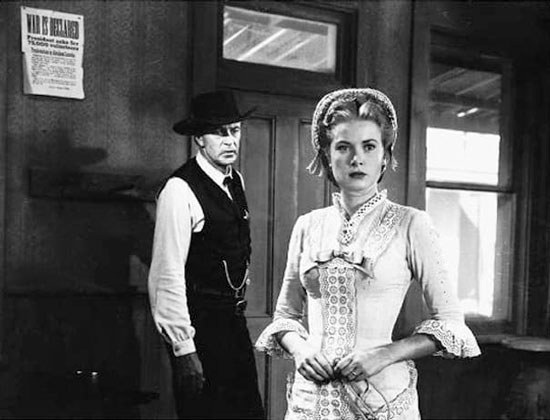 Unfolding in real time, the tension builds as we race ever closer to the climactic duel from which the film takes its name. For his career-defining role, Cooper would go on to win the Oscar® for Best Actor.
High Noon won a total four Academy Awards including Best Editing, Best Score and Best Song. High Noon also received Oscar® nominations for Best Picture (Stanley Kramer, producer), Best Director (Fred Zinnemann) and Best Screenplay (Carl Foreman).

Starring Gary Cooper, Thomas Mitchell, Lloyd Bridges, Katy Jurado, Grace Kelly, Otto Kruger, Lon Chaney Jr., Harry Morgan, Ian MacDonald, Eve McVeagh.
Rated TV-PG
Watch the trailer.
Note: If you are a fan of Westerns and are willing to go pretty far out on a limb, also new this month are Hannie Caulder (1971): "Hannie enlists the aid of bounty hunter Tom Price to teach her how to be a gunfighter so she can hunt down the 3 men who killed her husband and raped her." and Charley-One-Eye (1973): "In 1866, a Native American and an African-American soldier forge an unlikely friendship after finding each other in the desert." Be aware that Charley-One-Eye has been called everything from arthouse to an experimental downer, but either way is filled with negativity, aggression and violence. It may be more than many Willow and Thatch readers are willing to sit through, even if the film is meant to be an allegory. 
---

Available to stream on Prime August 20, 2017
A smoldering & seductive thriller set in 1860s Paris.
In Secret is a tale of obsessive love, adultery and revenge based on Emile Zola's scandalous novel, Therese Raquin. Therese, a sexually repressed beautiful young woman, is trapped into a loveless marriage to her sickly cousin, Camille, by her domineering aunt, Madame Raquin. Therese spends her days confined behind the counter of a small shop and her evenings watching Madame play dominoes with an eclectic group. After she meets her husband's alluring friend, Laurent, she embarks on an illicit affair that leads to tragic consequences.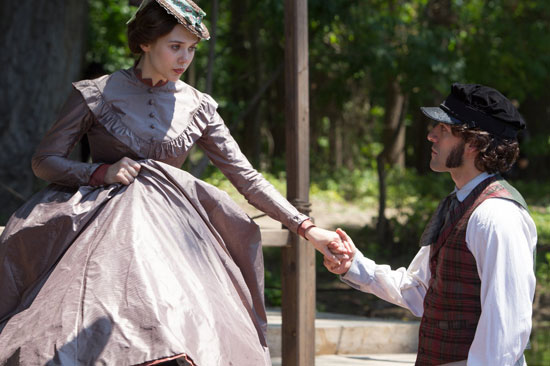 "In Secret is a costume drama with a gigantic accent on the drama. It's my kind of crazy, and I was quite entertained. To borrow again from Shakespeare, "'Tis Madness, but there's method to't." – Odie Henderson for Roger Ebert
Starring Elizabeth Olsen, Oscar Isaac, Tom Felton, Jessica Lange, Shirley Henderson, Matt Lucas, Mackenzie Crook, John Kavanagh.
Rated R
Watch the trailer. 
---

Valkyrie (2008)
Based on the incredible true story of Colonel Claus von Stauffenberg (Cruise) and his ingenious assassination plot targeting Adolph Hitler, this engrossing thriller reenacts the daring operation to eliminate one of the most evil tyrants the world has ever known.
At the height of WWII, a group of German officers hatched a plot to assassinate Hitler and seize control of the military command in order to end the war.


"Unpretentious and dramatically straightforward, Valkyrie is a suspenseful yet ennobling story about the last attempt to assassinate Adolf Hitler prior to the end of World War II. Tom Cruise is effective if a little opaque as hero Colonel Claus von Stauffenberg, who channels his anger at Hitler's atrocities and mismanagement of the war by joining a secret organization bent on killing the Führer. When the outspoken Stauffenberg hits on the idea of linking Hitler's death with an official policy to safeguard Berlin during a government crisis–a contingency plan called "Valkyrie"–the group realizes a post-assassination coup could be covered by rapidly implementing the plan. History tells us the plot failed, of course, and Hitler killed himself months later. But that doesn't stop Cruise or director Bryan Singer from approaching the film as a thinking person's thriller, told from inside the conspirators' camp, where the outcome of their deeds were uncertain for several tense hours." – Tom Keogh
Starring Tom Cruise, Kenneth Branagh, Bill Nighy, Tom Wilkinson, Carice van Houten, Thomas Kretschmann, Terence Stamp, Eddie Izzard.
Rated PG-13
Watch the trailer. 
---

Victoria (2016)
Available to stream on Prime August 29, 2017 
Created by Daisy Goodwin, this ambitious drama from ITV, shown on PBS Masterpiece presents the early years of one of history's greatest monarchs. Stretching from the upper echelons of the royal court to the below-stairs staff, this is a story of passionate affairs, power struggles, and unrequited love, at the center of which stands the new Queen (Jenna Coleman) a strong, complex, and willful woman who must, somehow, become an enduring icon.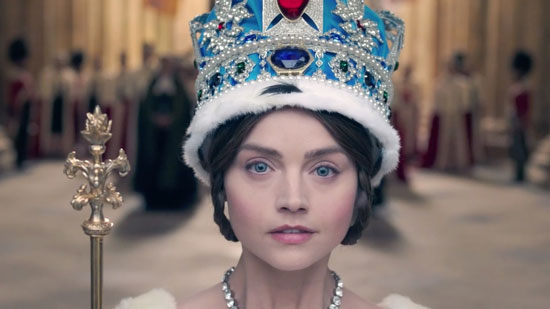 This sumptuous historical series tells the story of the early reign of Queen Victoria, who ascended to the British throne at 18. Jenna Coleman, best known as Doctor Who companion Clara Oswald, stars as the young queen who grew independent after taking the crown.



Season 1 contains 8 episodes.
Starring Jenna Coleman, Tom Hughes, Rufus Sewell.
Rated TV-PG 
---

It's not period, but you may also be interested in The Ticket (2016) starring Downton Abbey's Dan Stevens (Matthew Crawley). Just added to Prime, it's the story of a blind man who inexplicably regains his vision and sets out to build a better life. However, his new improvements-a nicer home, a higher paying job, tailored suits, luxury car-leave little room for those who were part of his old, simpler life. It looks intense, but should make Dan Stevens fans happy.  Watch the trailer. 
---

If you don't have Amazon Prime Instant Video, you can get it here. Students get the same benefits at half-price. Happy streaming! 

If you enjoyed this post, be sure to visit The Period Films List. Also see 50 Period Romances on Amazon Prime,  30 Period Romances You Haven't Seen and Masterpiece Classics on Amazon Prime. And here's the list of historical costume dramas added to Netflix in August 2017. Here's what is coming to PBS Masterpiece in the Fall 2017.
SaveSave
SaveSave
SaveSave
SaveSave
SaveSave
SaveSave
SaveSave
SaveSave
SaveSave
SaveSave
SaveSave
SaveSave
SaveSave
SaveSave
SaveSave
SaveSave
SaveSave
SaveSave
SaveSave
SaveSave