When the real world is a challenging place, there can be comfort in escaping to an on-screen battle against the dark forces. If that struggle happens to take place in the early 19th century, feature an evil queen and be inspired by the lives of legendary storytellers, the more so.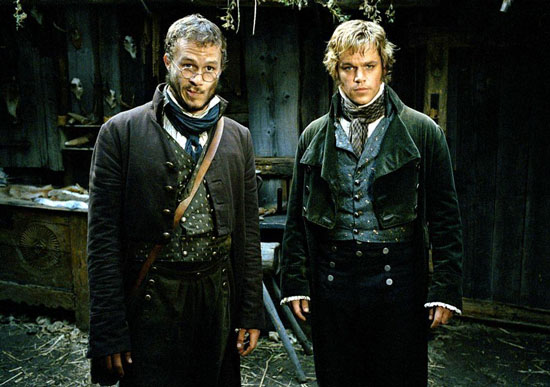 ---
To help keep this site running: Willow and Thatch may receive a commission when you click on any of the links on our site and make a purchase after doing so.
---
Add in true courage, the kiss of true love, a happy ending, and a warm loaf of beer bread to enjoy while watching, and you've found reason enough to watch "The Brothers Grimm."
But there's more. Read on for a review of the fantasy period drama, and a recipe to get you cooking.
---
---
It's 1811 and Germany is occupied by the French military. "The Brothers Grimm" tells the story of two brothers, Will and Jake Grimm, as they travel through German towns hunting monsters. Director Terry Gilliam evokes the spine-chilling folklore collected, published, and popularized by real-life brothers Jacob Ludwig Karl Grimm and Wilhelm Carl Grimm during the early nineteenth century.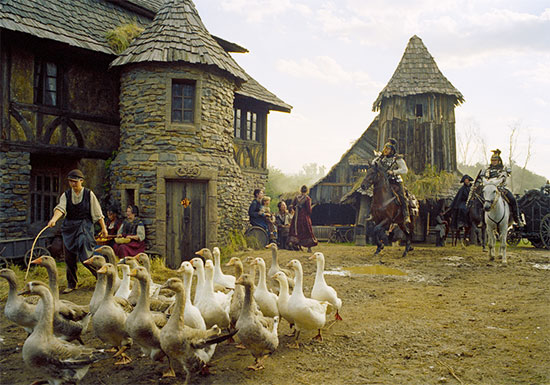 Rakish Will (Matt Damon, The Last Duel) is the mastermind behind the fraternal team that fabricates monsters to dupe those gullible enough to believe in fairy tales.
The late Heath Ledger (A Knight's Tale) plays the sensitive and unassuming Jacob who questions the morality of their con artistry.
Will's and Jake's adventure truly starts once they are arrested for conning locals. They are brought to French General Delatombe (Jonathan Pryce, Wolf Hall) where they are offered an enticing prospect: the Brothers Grimm will receive amnesty for their crimes if they can discover why so many young girls have disappeared from the town of Marbaden.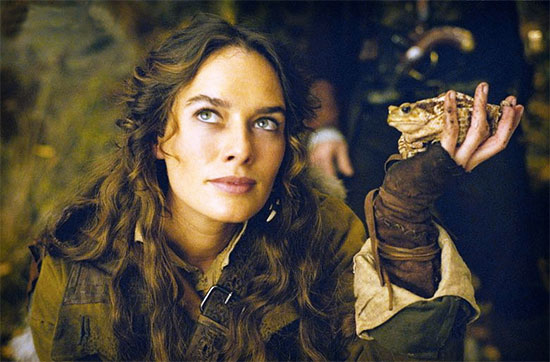 With the help of the plucky huntress Angelika (Lena Heady, Game of Thrones), Will and Jake scour the dark and wicked woods that house the world's most loved and feared tales from "Little Red Riding Hood" to "Hansel and Gretel."
"The Brothers Grimm" is both whimsically creepy and a humorous romp that seeks to make viewers laugh as well as grimace.
Damon and Ledger are a charming duo whose chemistry endears viewers to the idea that they're truly brothers. Will's and Jacob's opposite natures thrust them into comical scenarios as they attempt to work together to reconcile their doubts about fairy tales with the reality of their situation.
At the center of the film is the story of the Thuringian Queen, a vain and selfish woman who dabbled in black magic to acquire eternal life, though not eternal youth. Her presence lingers over the town of Marbaden as she seeks ways to make herself beautiful again five hundred years after her reign.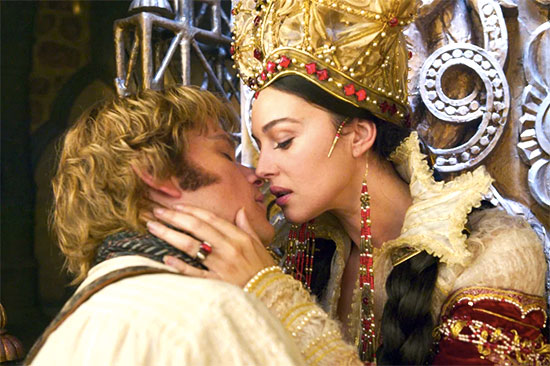 The costumes, though not be historically accurate, are gorgeous and gilded, nonetheless. The Mirror Queen (Monica Bellucci, Malena) glides across her lair in a rich crimson velvet dress. Her Rapunzel-like long locks are topped with a Medieval escoffin, a double-pronged accessory reminiscent of horns. However majestic and sublime on the outside she is, the queen is essentially the wicked witch archetype that populates many of the Grimm stories.
From bedraggled witches to snarling demonic wolves, "The Brothers Grimm" is entertainment for all those who believe in magic.
Please note: Although long viewed as children's entertainment, the original Grimm stories contain gore and violence, and the film captures the literature's true nature and features imagery that is at turns beautiful and PG-13 level disturbing, some of which will be upsetting to sensitive viewers.
Watch The Brothers Grimm (2005) NOW
Rated PG-13
Watch the TRAILER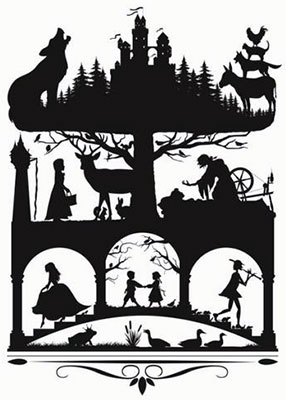 To immerse fully in "The Brother's Grimm" viewing experience, bake a loaf of bread, arguably the cornerstone of the country's diet, to eat while watching. Of all the bread you could bake, we suggest beer bread.
Relying on dark malty stout or a full-bodied ale for rising, beer bread is the perfect accompaniment to a creepy story set in Germany.
For extra sharp flavoring, this recipe is suited to an array of additions like jalapeños or herbs. Minced garlic, chives, and sharp cheddar result in a rich and tangy bread that is filling and satisfying.
The challenges of the present moment call for some extra comfort, easily found in the toasty aroma and piquancy of a delicious staple.
With minimal ingredients, beer bread is a fitting snack for "The Brother's Grimm" viewing experience as well as a sustainable culinary project for any baker doing their best to #stayhome.
Kailey Rhone makes use of her English degree working as a production editor in the world of academic publishing. She can be found rewatching "Downton Abbey" and sipping on another cup of Earl Grey when she's not writing about the intersection of feminism and Jane Austen's novels. Her work can be found in Persuasions.
---
If you enjoyed this post, wander over to The Period Films List.