You are cordially invited to drink and dine with The Official Downton Abbey Cookbook and Cocktail Book.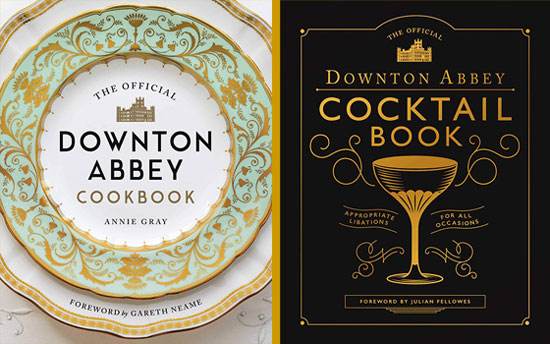 ---
To help keep this site running: Willow and Thatch may receive a commission when you click on any of the links on our site and make a purchase after doing so.
---
Read on for a look inside each book.
---
---
The Official Downton Abbey Cookbook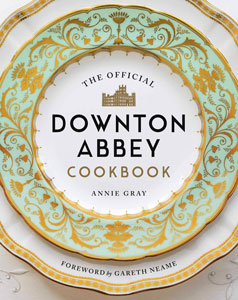 The Official Downton Abbey Cookbook presents over 100 recipes that showcase the cookery and customs of the Crawley household—from upstairs dinner party centerpieces to downstairs puddings and pies—and bring an authentic slice of Downton Abbey to modern kitchens and "Downton" fans.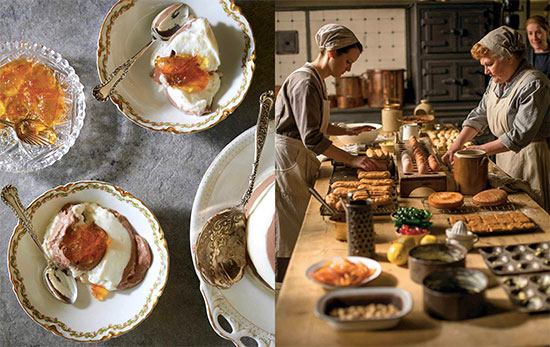 Whether adapted from original recipes of the period, replicated as seen or alluded to on screen, or typical of the time, all the recipes reflect the influences found on the Downton Abbey tables.
Food historian Annie Gray (presenter of BBC's Victorian Bakers, author of The Greedy Queen: Eating with Victoria) gives a rich and fascinating insight into the background of the dishes that were popular between 1912 and 1926, when "Downton Abbey" is set — a period of tremendous change and conflict, as well as culinary development.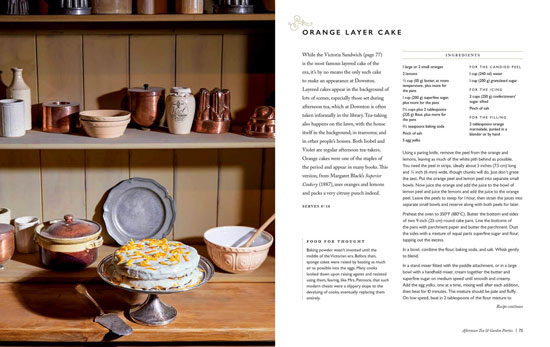 With a foreword by Gareth Neame, executive producer and co-creator of "Downton Abbey," and featuring over 100 stunning color photographs, The Downton Abbey Cookbook also includes a special section on hosting "Downton" themed dinner parties and presents stills from across the TV series as well as the latest film.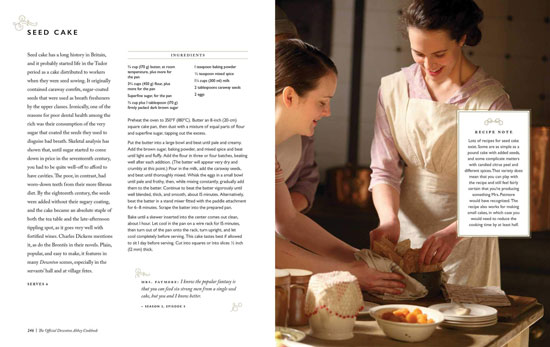 Notes on the etiquette and customs of the times, quotes from the characters, and descriptions of the scenes in which the foods appear provide vivid context for the dishes.
The recipes are grouped by occasion, which include breakfast; luncheons and suppers; afternoon tea and garden parties; picnics, shoots and race meets; festivities; upstairs dinner; downstairs dinner; downstairs supper and tea; and the still room.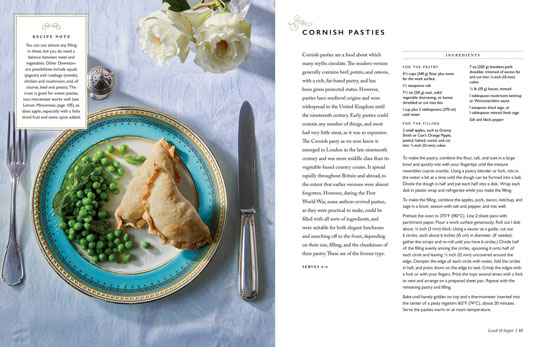 On the upstairs menu you'll find dishes like Cornish Pasties, Sausage Rolls, Oysters au Gratin, Chicken Vol-au-Vents, Cucumber Soup, Soul a la Florentine, Salmon Mousse, Quail and Watercress and Charlotte Russe.
From the downstairs menu includes Toad-in-the-Hole, Beef Stew with Dumplings, Steak and Kidney Pie, Cauliflower Cheese, Rice Pudding, Jam and Custard Tarts, Gingerbread Cake and Summer Pudding.
With these and more historic recipes—compelling to a contemporary palate and easy to replicate in today's kitchens—savor the rich traditions and flavors of Downton Abbey without end.
---
---
The Official Downton Abbey Cocktail Book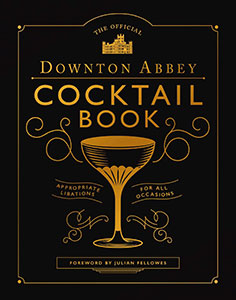 Timed to coincide with the much anticipated "Downton Abbey" movie, an enticing collection of cocktails in The Official Downton Abbey Cocktail Book celebrates the characters, customs, and drinking way of life at Downton Abbey.
Cocktails were introduced in the drawing rooms of Downton Abbey in the 1920s, when US prohibition inspired the insurgence and popularity of American-style bars and bartenders in Britain.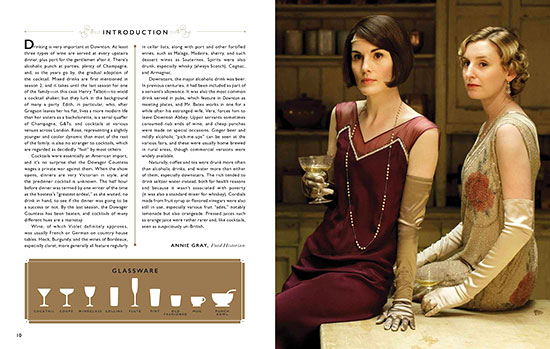 This well-curated selection of recipes is organized by the rooms in the Abbey in which the drinks were served and spans everyday sips to party drinks plus hangover helpers and more. In addition to classic concoctions like a Mint Julep, Prince of Wales Punch, and Ginger Beer, this collection features character-specific variations such as Downton Heir, Turkish Attaché, The Valet, and The Chauffeur.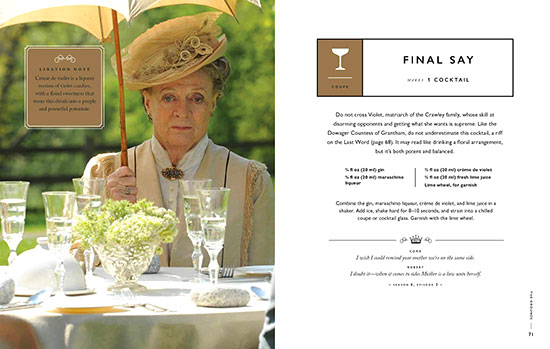 The recipes reflect drinks concocted and served upstairs and down, as well as libations from village fairs, cocktail parties, and restaurant menus typical of the time. You'll discover appropriate libations for all occasions, including your British costume drama watching parties.
The book features over 40 color photographs, including drink images photographed on the set of "Downton Abbey."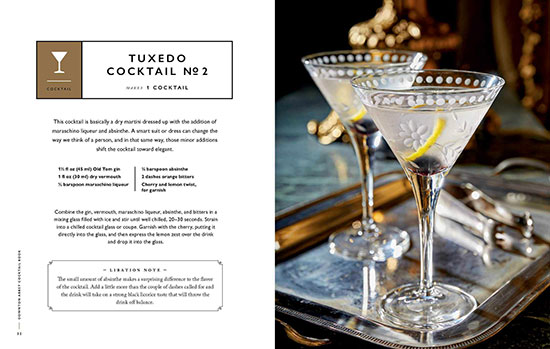 Willow and Thatch thinks both of these books are such treasures we are going to buy our own copies. If you want to have both in your library, you can purchase The Official Downton Abbey Cookbook here, and The Official Downton Abbey Cocktail Book here. We feel certain you'll be just as pleased with them as we are.
---
Love the look of these books? Tag publisher @quarto.knows on your social channels and let them know. Thanks so much to The Quarto Group for sharing these books with us so we could share them with our readers. 
If you enjoyed this post, wander over to The Period Films List. Also see Downton Abbey Spoiler-Free Review, our article about Highclere Castle on Screen & in Books, and Downton Abbey on Location.