Last Updated on November 16, 2021
This reimagining of the classic book by L.M. Montgomery is a coming-of-age story about a young orphan who is seeking love, acceptance and her place in the world. Amybeth McNulty stars as Anne, a 13-year-old who has endured an abusive childhood in orphanages and the homes of strangers. In the late 1890s, Anne is mistakenly sent to live with aging siblings, Marilla and Matthew Cuthbert, who live on Prince Edward Island.
Anne, who proves to be uniquely spirited, imaginative and smart, transforms the lives of Marilla, Matthew and everyone else in their small town.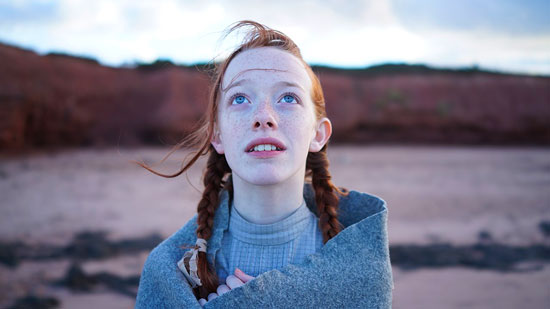 ---
To help keep this site running: Willow and Thatch may receive a commission when you click on any of the links on our site and make a purchase after doing so.
---
In the 38 chapters of her 1908 novel Anne of Green Gables, L.M. Montgomery gave readers a heroine who felt like a friend. In 1985, Sullivan Entertainment brought Anne to life on screen in a way that none of the previous adaptations had, and more than one generation has since associated Canadian actress Megan Follows with Anne.
Now, the latest version of the story, the Netflix mini-series, has fans of the novel, earlier adaptations, and critics, divided. It's no exaggeration to say that most everybody – film professionals and casual viewers alike, and even some who have only seen clips – has a strong opinion or two about "Anne with an E." So which is it? Is this period drama gratuitously gritty with plot lines swerving dangerously away from the canon, or is it an unforgettable heartwarming tale of a young girl finding love, family and friendship, told with realism? As the title of this article makes clear, I'm in the second camp, but it took me a while to get there. This most definitely is a new take on an old favorite. 
Our young anti-heroine's (played by Amy McNulty) early childhood has been filled with a darkness reserved for circa 1890s orphans, and it shows. She comes to Avonlea, Prince Edward Island a "broken" child. Despite her past, she illuminates the Victorian lives of the people in this reserved farming community.
Anne's writer-creator Moira Walley-Beckett paints an unexpected, and somewhat radical psychological portrait of Anne, but not without basis. "Anne with an E" is a convincing, emotionally evocative delivery of the classic, peppered with references to both the book and to L.M. Montgomery's own difficult life.
The series moves off-book intentionally in an attempt to discover what Montgomery felt, but left unsaid; to look deeper into what she wrote, but only alluded to. Because of this, purists will be challenged to embrace this new way of parsing Montgomery's text. If you are that purist, my advice is that you hold the book in your heart, your knowledge about its author in your head, and the 1985 version firmly on the shelf when you queue up "Anne with an E." While I hope you'll read this article and then watch and draw your own conclusions, my guess is that when you do tune in, you'll be rewarded with a new view of Anne, one which is honest, unflinching, and ultimately uplifting.
There's a lot to love in "Anne with an E" – let's look at 10 stand-out reasons to embrace the new period drama.
Anne with an E is AVAILABLE to STREAM
---
---
1) The showrunners, cast and crew create a gestalt effect: Meaning, together, they make up more than the sum of their parts – and it starts with the show's creator, writer and executive producer, Moira Walley-Beckett, a true fan of Anne of Green Gables. She "gets" Anne, on a personal level. "I read the book when I was young. And I just devoured the first book. I think I read it several times in a row and then moved on to the rest of the series. I was captivated by Anne. I totally related to her."
Producer Miranda de Pencier played the ill-tempered Josie Pye in the 1985 mini-series version of the story (she chose the new Josie), and has an intimate knowledge of why fans consider it to be the definitive adaptation. She told Vanity Fair that "One of the things that was really important to Moira and me was to keep the spirit of L.M. Montgomery alive." They tried to "create story lines that would have existed if she had written more pages."
All our leading characters are well cast, but the producers found just what they were looking for in Anne with Amybeth McNulty. She's a newcomer who brings the spirited girl to life with energy, wit, honesty and warmth. Her expressions and eyes tell stories even in that rare moment when she isn't speaking. McNulty gives dimension to Anne's qualities outlined in the casting call: "Anne is not old-fashioned, precious or glib. She's a modern girl with a massive heart, a sense of justice, a searing intellect and, for better and for worse, an inability to self-edit. She is also a deeply wounded kid — she bears the emotional scars of the abusive life she's led so far."
With her pale and thin freckled face, expressive mouth and spirited eyes, she's also physically and spiritually a match for Montgomery's Anne, a "stray woman-child" with "no commonplace soul."
To date, fans of the 1985 adaptation have closely identify the roles of Marilla and Matthew with their portrayals by Colleen Dewhurst and Richard Farnsworth, but "Anne with an E's" Geraldine James and R.H. Thomson unceremoniously embody Montgomery's characterization of the aging siblings. Walley-Beckett expands on Marilla's stern but kind demeanor and Matthew's sweet shyness to give us multi-layered people who had lives before Anne. Through subtle mannerisms, tone of voice, and emotional restraint, both actors make their characters believable as they adjust to having a child in their home. And, before Thomson took on the role of Matthew, he played Jasper Dale in Road to Avonlea, a television series from Kevin Sullivan in the tradition of Anne of Green Gables.
Lucas Jade Zumann plays Gilbert, Anne's classmate/rival/potential love interest. His role was written with additional backstory and a new complexity, and the writers are developing our attachment to him slowly to keep step with Anne's experience of him. By the end of the second season they have sufficient history to warrant our interest in any deeper connection between the pair that might arise in Season 3.
---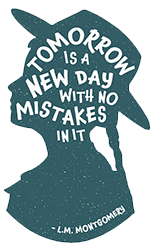 2) It honors Anne: Like Anne of Green Gables, "Anne with an E" is both forward-thinking and timeless. Anne's intelligence is celebrated, she's a protector of the individual, the female, the outsider and the bullied. Loyal and resourceful, she's courageous and can think on her feet and is quick to help. She's insecure about her appearance, but knows that she's the equal of boys, and speaks her mind even when she shouldn't. She has the insight of a deep-thinker, but can be heedless with her knowledge. Anne's wildly romantic imagination protects her from her past, and makes her burn dinner in the present. She's sunny and most alive among the trees and flowers, living out some dramatic intrigue. She has an ability to re-write any situation to keep the glass half-full, with a "Tomorrow is a new day with no mistakes in it… Yet." kind of optimism. Anne is impassioned, righteous, and funny. She longs for a bosom friend, and more than anything she wants to be part of a larger story in which she belongs and is loved."
Anne with an E" also honors the book itself: the New York Times reported that Walley-Beckett "insisted on making room in the budget for a 10-foot-long burbling creek, built behind a schoolhouse also constructed from scratch, because the novel mentions that Anne and her fellow students put their milk bottles in a brook to 'keep it cool and sweet until the dinner hour.'" That's one example of how Walley-Beckett's level of attention to what's in the book to quietly connects readers to the new adaptation.
---
---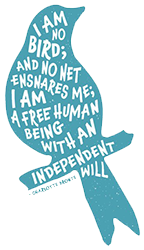 3) There are references to Jane Eyre: Charlotte Bronte's Jane Eyre influenced Montgomery's writing, and in an homage "Anne with an E" gives Anne more opportunities to quote Jane Eyre from heart. If you are a Bronte fan you'll enjoy spotting them, and finding the Jane Eyre quotes that correspond to "Anne with an E's" chapter titles: Your Will Shall Decide Your Destiny, I Am No Bird, and No Net Ensnares Me, But What is So Headstrong as Youth, Wherever You Are Is My Home.
From the first episode when Anne is on the train to Bright River depot with Mrs. Spencer, in nervous anticipation of meeting the siblings who will take her in, Anne speaks lines from Jane Eyre from a place of personal recognition: "If all the world hated you, and believed you wicked, while your own conscience approved you, and absolved you from guilt, you would not be without friends."
"Anne with an E's" Anne rightly relates to Jane, an early 19th century orphan who retains a sense of self-worth despite abuses against her, who holds enlightened views on gender and class, has a passion for justice and a longing for home.
---
4) It's off-book: This is one of the series' biggest plusses, but is also the thing that viewers may initially find unsettling. Much the series explores what may have been inferred but not laid out explicitly. Going off book means stepping into new territory, but it also means exploring characters we really love with great depth and meaning.
In the sea of existing adaptations of Anne of Green Gables, from a silent film to anime and half a dozen television shows, most period drama fans have accepted Megan Follows as the real Anne, and the one time that a screenwriter got Montgomery's words right. It's a faithful interpretation, but even in the 1985 Canadian Broadcasting Corporation mini-series, Kevin Sullivan made decisions (like to emphasize the romance between Anne and Gilbert) that shaped how we see the book, and made his own adjustments to the narrative. There's an unforgettable scene of Anne twirling in her new blue puffed sleeved dress, the one that Matthew sheepishly bought her for Christmas. In the book, Matthew tried to buy a dress but his nerves got the better of him. In the end, the neighbor Rachel picked out the fabric and she sewed it into a "lovely soft brown gloria" colored dress with "long elbow cuffs, and above them two beautiful puffs divided by rows of shirring and bows of brown-silk ribbon."
This type of change may feel small compared to Walley-Beckett's use of flashbacks to show Anne's abusive past, her expansion of minor characters, or creation of plot lines that carry us into foreign territory, but it's worth considering if we accept the changes more easily because they don't make us uneasy, or agree with them (blue is prettier than brown for a Christmas dress!).
Moira Walley-Beckett has gone fully into the subtext of Anne of Green Gables, asking us to live out alternate outcomes that are grounded in both history and the source material. The adjustments come from the a deep reading of Anne of Green Gables. Walley-Beckett didn't make them to be dark, or to rattle our attachment to the book, but to explore what it meant to be an orphan at that time, "what it meant to not belong, what it meant to be derided and abused and maintain the forthright, determined optimism and point of view that Anne has." The effect is that her additions, like Anne becoming a Cuthbert by signing her name in the family bible, take on a weighty significance in the overall story.
---
5) It's stylized and period-accurate: The new adaptation of the classic has production values superior to previous tellings, using period accurate costumes and details to communicate subtleties about our characters. The lighting evokes the 1890s farmhouse lifestyle. Filmed partly on location on Prince Edward Island, the cinematography showcases on the beauty of the place and time, so despite a neutral color palette there's no need to worry that this translates to a Dickensian Green Gables.
When New York Times' Willa Paskin toured the set for Green Gables, "an exacting historical recreation of an 1890s P.E.I. farmhouse" inside an old gum factory, Walley-Beckett pointed out that "the potatoes in Marilla's pantry were period accurate." Crushed bricks mimicking the iron-rich soil of the island, or Anne's cherry tree planted outside her bedroom window at Green Gables, create a level of realism that Miranda de Pencier said was "across the board in our costume and set design, the look of the show, and in the writing and performances."
The opening sequence (a cold open, with Matthew galloping on a horse away from Green Gables) differs from this approach, but it sets the tone to let us know this is an updated adaptation. Starting with her "dismal, dark past in the asylum, and different horrible and abusive homes" in winter, and progressing to happier times when Anne is settled with Matthew and Marilla at Green Gables, we are carried through Anne's emotional journey. Eight surrealistic oil paintings by Brad Kunkle with animals native to Prince Edward Island and images of Anne are backed by the song "Ahead by a Century" by Canada's band The Tragically Hip.
The paintings feature quotes that symbolize growth over time and were chosen from the book by Moira Walley-Beckett and Miranda de Pencier: My life is a perfect graveyard of buried hopes. Will you swear to be my friend forever and ever? But if you have big ideas, you have to use big words to express them, haven't you? It would be lovely to sleep in a wild cherry-tree all white with bloom in the moonshine. 
---
6) It's something to discuss with the tweens: Anne of Green Gables is a coming-of-age story, and Montgomery wrote Anne as an unconventional girl who presses the boundaries of acceptability. McNulty was cast in part for her ability to explore what it meant to be "full of contradictions, insecurities and deep emotions in a time when emotions were not welcomed or acceptable." Anne's courage might prompt kids to talk about their own developmental challenges, knowing that if they had been born 100 years ago they'd have to fight to discuss them.
"Anne With an E" gives lots of airtime to Anne's bewilderment with gender bias, buoyed by the premise of Montgomery's story that she will not be acceptable to the Cuthberts because she's not a boy. Anne, a girl with "a tongue of her own" adamantly refutes that idea, and pushes back against gender inequity in ways that are still relevant.
There is realism in Anne's reliance on mental and emotional escapism (like holding on to her imaginary friend Katie Maurice, or "checking out" in times of stress). Anne's self-preservation methods open a pathway to discussion about others who have coping mechanisms that fall outside the norm.
Season Two introduces or further explores themes of identity, antisemitism, bullying, gender parity and empowerment, and walks our young characters through the perils of close mindedness, and the importance of acceptance.
And, of course, it's a great opportunity to discuss the book together, and how they feel about the changes. 
---
7) It's like an 8 hour Jane Campion feature: Director Jane Campion's signature style can be seen in period dramas like Bright Star, The Portrait of a Lady, The Piano, and An Angel at My Table.
Walley-Beckett told Collider that in addition to wanting Anne to have a Jane Campion feel, she and Niki Caro (who directed Whale Rider and the first episode of Anne with an E) "wanted it to have a documentary-level of real. It just had to be natural, so it had to feel like it was occurring."
In addition to Jane Campion's The Piano and Bright Star, series' Director of Photography Bobby Shore used Cary Fukunaga's Jane Eyre and Andrea Arnold's Wuthering Heights as references when he was developing the look of "Anne with an E." Together these allowed the story to focus on each moment shown through Anne's perspective in a poetic, naturalistic "Campionesque" way.
When she describes what they were going for, she uses the words elemental, epic, visceral, sweeping, intimate, experiential, palpable. She thought about "the way that Joe Wright shot "Pride and Prejudice," where the mud was muddy and the rain was wet and pigs walked through the house."
Production designer Campeau created the interior setting of Green Gables to be "stark, practical and minimal," and while it may be that, it's nothing short of stunning. Many scenes were actually shot by candlelight, but the goal was to have the feeling of natural light running through the series. If you watch with an attention to the sunlight, you can see how Shore uses it to express a Anne's expansive joy-filled interior world.
---
8) Like Anne, it's complicated and complex: In every episode there is something that first-time Anne fans can connect to, especially if they are more accustomed to the pacing and complexity of quality contemporary television.
The way the new series delivers the drama can bring even a purist to the edge of her seat. It's like hearing a story your mother has told you since childhood being retold by your mom's best friend in college – there's more to it and it's more exciting. The stakes are high for Anne; she's faced loss and neglect, and seizes her chance for friendship and a sense of belonging. Marilla confronts the prejudice of the other mothers, and we see the profundity of her sacrifice to her family. Matthew hasn't been forgotten by a woman from his youth, and he's going to have make a decision about the farm that impacts everybody. The cliffhanger style endings also make "Anne with an E" highly bingeable, and with 7 hours to watch in the first season and 10 in the second, that's a good thing. (I'll go on record here to say that the plot line involving Matthew at the close of the first season was not to my liking, but it's one of my few off-book objections.) 
For those of us who have been with Montgomery and Anne for a lifetime, the real complexity comes in when we realize that the way the story is being retold allows for an honest reading of the subtext. It's a paradox, but "Anne with an E" allows us to read Anne of Green Gables like a Victorian. Where we see Anne as a skinny girl, they'd know she was underfed and overworked. Perhaps a model for Anne's asylum / orphanage, St. Alban's orphanage in Worcester, England (established 1859) received girls as young as 5. They trained their wards in plain needlework, laundry work and baking in preparation for domestic service. In 1873, the Home started accepting children from the workhouse. Fittingly, St. Alban is the patron saint of converts, refugees and torture victims. Though Anne's stay at her St. Albans was brief, it would have been long enough to add to the horrors she endured as a child in service.
Walley-Beckett uses amped-up dramatic scenarios which take some getting used to, but they serve a purpose: we are meant to view them as if through Anne's mental-emotional lens. An early example can be seen on her arrival at St. Alban's. At night the asylum is shown as a particularly menacing place, but at daybreak it, along with Anne's mood, has brightened. In a later scene at the picnic when she is feeling the outsider, we again are privy to Anne's interior world.
In reading through viewer reviews, I was struck by how frequently they celebrated Anne's accurate portrayal of the coping mechanisms of displaced, or simply emotionally neglected kids. Anne's "inappropriate" behavior and anger and her desperate need to belong felt especially familiar to foster parents and now-grown foster kids. Walley-Beckett asked herself "What's the most realistic way to show the way a girl like this, from a strange place, with enormous prejudices against her, would move through the world?" I think she answers that question honestly by letting us in on Anne's internal and external struggles.
By reading between the lines, Walley-Beckett risks losing the purists, but those who hold on will be rewarded with heart-stopping beauty and tenderness.
---
9) We see a good deal of Lucy Maud Montgomery: On the 100th anniversary of the book, Margaret Atwood wrote that "The thing that distinguishes Anne from so many "girls' books" of the first half of the 20th century is its dark underside: this is what gives Anne its frenetic, sometimes quasi-hallucinatory energy, and what makes its heroine's idealism and indignation so poignantly convincing. The dark side comes from the hidden life of Anne's author, LM Montgomery. Marilla and Matthew are what Montgomery wished for, not what she got."
A "semi-orphan," Montgomery lost her mother to tuberculosis before she was two years old, and was sent away to live with her maternal grandparents in Canada on Prince Edward Island. It was a lonely time, but she credits her walks alone when she would contemplate the beauty of nature as the source of her creativity. When her father remarried, she was called back, but her fate was to stay home from school and care for the new baby in a home that often lacked her father's presence.
Anne's message of resilience and acceptance is made more poignant because Montgomery based them on her own suffering. While Montgomery only nodded to the severity of the burden, Walley-Beckett plays it straight. That I cried multiple times throughout Season One – and Season Two – is testament to her efficacy in doing so.
In the new series, our Anne displays symptoms of mental and emotional trauma, as would be expected in a child who lost her parents, lived in poverty and neglect without the stability of a nurturing, consistent caregiver. Further stigmatized by society, she's going to have attachment and trust issues, may manically try to please those around her, and may slip off into a near dissociative fugue where Anne can't clearly hear the voices of those around her, or a fantasy world at times to protect herself from pain. Maybe this isn't how we want to see Anne, but the question is, is this how Montgomery saw her, alongside Anne's endearing sweetness, strength and intellect?
Anne of Green Gables was an opportunity for Montgomery to comment on the hardships of growing up unwanted, and "Anne with an E" puts us in the hot seat. Seeing what a child turns into when she grows up unwanted, would you love her anyway? It has been suggested that Montgomery intended Marilla to be the real heroine of the book because she does just this: she allows herself to love and to be loved by Anne.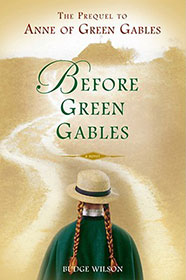 Canadian author Budge Wilson explored some of this territory ("a world of spoiled hopes, aching backs and endless dirty "diapers" which the tiny orphan-drudge is obliged to scrub day after day.") in her prequel Before Green Gables: "Against this desolate landscape, the prattling world of make-believe which Montgomery created for her heroine starts to seem less like a charming quirk and more like the psychological defence of a damaged – even abused – child." (The Guardian)
Walley-Beckett also teases the darkness inherent in the backstory out the shadows, and by bringing it into the light I think she is ultimately lifting this part of Anne out of the shame and pain. She's giving us, and Anne, not just a new start, but a freedom from her her past. "Anne with and E" is a powerfully told, brilliantly acted tale of transformation, healing, and growth. Filled with beauty and laughter, it is the story of the power of love.
---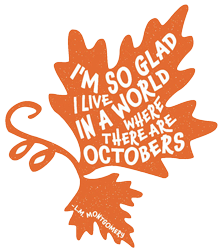 10) Season Two was even better than the first: Anne is still an enthusiastic, book-loving, nature child with a toothy grin in the second season. The Jane Eyre quotes continue, as do the expansion of minor characters from the book, alongside story lines that were never written by Montgomery. Season Two holds the same exquisite attention to period detail and compelling dramatic storytelling, suspense, and tenderness.
But it forges new territory and something unexpected happened to me at some point in the second season: the issue of off-book or not off-book faded away, and the like Anne, the series took flight.
I watched the last two episodes at the end of a particularly trying day, and "Anne with an E" did everything I want a period drama to do when I need a break: it carried me out of myself and made me feel restored. For all its differences from earlier adaptations and Montgomery's book, this is a family-centric, value rich story. Far from the "gritty" series it has been hyped to be, "Anne with an E" emerges into a feel-good, tender drama.  
---
"Anne with an E" stars returning fan favorites Amybeth McNulty (Anne Shirley-Cuthbert), Geraldine James (Marilla Cuthbert), R.H. Thomson (Matthew Cuthbert), Corrine Koslo (Rachel Lynde), Dalila Bela (Diana Barry), Aymeric Jett Montaz (Jerry Baynard), Lucas Zumann (Gilbert Blythe) and Kyla Matthews (Ruby Gillis). Season Two introduces audiences to new characters including Dalmar Abuzeid (Sebastian Lacroix) and Cory Grüter-Andrew (Cole MacKenzie) conceived by Moira Walley-Beckett and an all-female writers' room.
"Anne With an E" is streaming on Netflix and Prime Video
Rated TV-PG
Three of the illustrations above are from Paper and Simple. You can get your own copy to print, and see all their designs here. 
---
If you enjoyed this post, you'll want to wander over to The Period Films List. You'll especially like the Best Period Dramas: Family Friendly List. Also see True Confessions of a Heartie.