Last Updated on October 3, 2022
We have your period drama line-up for what's new to streaming on Netflix in the US this summer – and also what's leaving.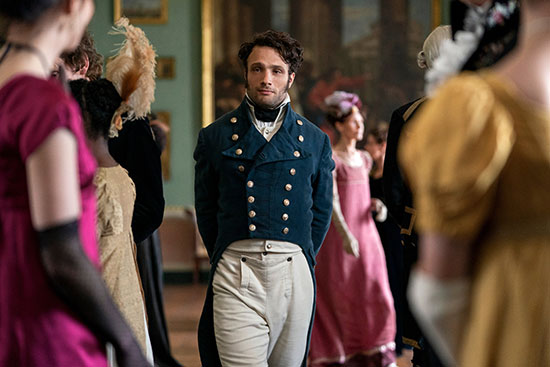 ---
To help keep this site running: Willow and Thatch may receive a commission when you click on any of the links on our site and make a purchase after doing so.
---
This list will be updated all summer: it will house all the costume, historical, and period dramas added to Netflix in June, July, and August 2022, that we think you'll enjoy.
New titles – from British period dramas to romantic television series and biopics –  will be added alphabetically to the appropriate areas all throughout the months, as soon as we learn of them. If you recognize a title from the service, it's because movies and series often get pulled off for a period of time, and then they come back.
You can click through to watch the trailers where available – they may save you from watching something you'll wish you hadn't (or help you find something you nearly skipped over).
We've also curated some other non-period feel-good movies and TV series including comedies and romances, that are coming to Netflix that you might like. See the "You May Also Like" section for these additional suggestions of what to watch.
Period dramas leaving Netflix this summer: Leaving June 30: Memoirs of a Geisha, My Fair Lady. Leaving July 15: Radium Girls. Leaving July 23: Django Unchained. Leaving July 31: Little Women. Leaving August 31: Agatha Christie's Crooked House, Titanic, Wyatt Earp.

The fall 2022 list for Netflix is here. The summer 2022 Prime Video list is here.

Those who are new here should know that Willow and Thatch also has a special section for period dramas that have been added recently to different streaming services. See the "New to Streaming" drop-down menu at the top of the page.
---
---

Period Dramas Added in June 2022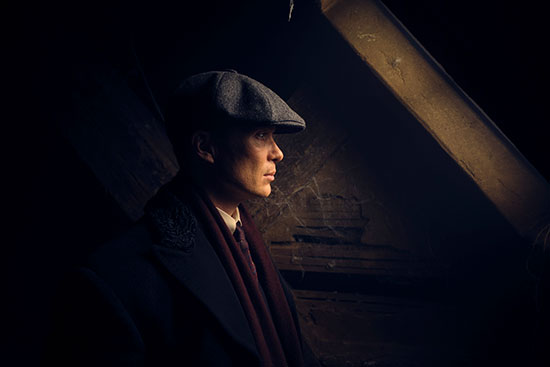 ---
---

Peaky Blinders (Season 6)
The Aanotorious gang in 1900s Birmingham, England, is led by the fierce Tommy Shelby, a crime boss set on moving up in the world no matter the cost. "Peaky Blinders'" sixth season gracefully addresses the untimely passing of star Helen McCrory while setting the stage for a fitting climax to this epic saga of likable scalawags.
Starring Cillian Murphy, Paul Anderson, Finn Cole, Harry Kirton, Natasha O'Keeffe.
Rated TV-MA
Available June 10
---
Other New-in-June Period Movies & Series 
Available June 1: 10,000 B.C. (2008), Titanic (1997), Troy (2004). June 30: Mandela: Long Walk to Freedom (2013).
---
---
Period Dramas Added in July 2022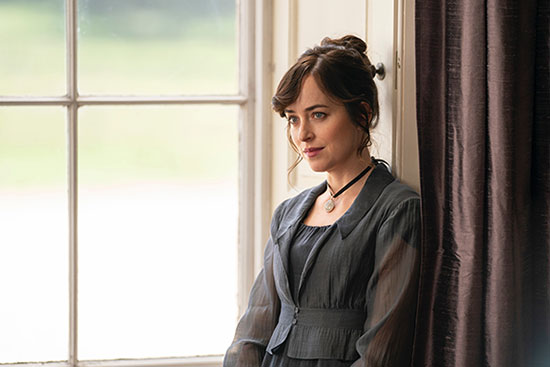 ---
---

A Call to Spy (2020)
After France falls to the Nazis, two women seek to support the war effort by spying for a secret agency under Churchill. Based on a true story.
Starring Sarah Megan Thomas, Stana Katic, Radhika Apte.
Rated PG-13
Available July 1
---

The Beauty Queen of Jerusalem (Season 2)
This Israeli period drama, based on a novel of the same name by Sarit Yishai Levy, tells the story of the Armoza family living through the Ottoman Empire, The British Mandate and Israel's War of Independence. In The series begins in 1919 Jerusalem, when housecleaner Rosa weds a shopkeeper who loves another woman, a choice that impacts her dynamic with eldest daughter Luna for decades. 
Starring Michael Aloni, Irit Kaplan, Swell Ariel Or, Hila Saada, Mali Levi.
Rated TV-MA
Available July 29
---

Sherlock Holmes (2009)
The game is afoot for an eccentric detective who must use his brains and brawn to track down a nefarious nemesis with the help of his partner.
Starring Robert Downey Jr., Jude Law, Rachel McAdams.
Rated PG-13
Available July 1
---

Persuasion (2022)
Living with her snobby family on the brink of bankruptcy, Anne Elliot is an unconforming woman with modern sensibilities. When Frederick Wentworth—the dashing one she let get away—crashes back into her life, Anne must choose between putting the past behind her or listening to her heart when it comes to second chances. Adapted from the Jane Austen novel.
Starring Dakota Johnson, Cosmo Jarvis, Nikki Amuka-Bird, Mia McKenna-Bruce, Richard E. Grant, Henry Golding.
Read Behind the Scenes of Persuasion.
Rated PG
Available July 15
---
Other New-in-July Period Movies & Series 
Available July 1: Boogie Nights (1997), Catch Me If You Can (2002), The Dirty Dozen (1967), GoodFellas (1990), Sherlock Holmes: A Game of Shadows (2011), The Talented Mr. Ripley (1999), Wyatt Earp (1994). July 8: the period-inspired Dangerous Liaisons. July 15: Image of Victory (2021).
---
---
Period Dramas Added in August 2022
---
---

Legends of the Fall (1994)
An epic tale of three brothers and their father living in the early 1900s in the remote wilderness of Montana, and how their lives are affected by nature, history, war, and love.
In early 20th-century Montana, Col. William Ludlow lives in the wilderness with his sons, Tristan, Alfred and Samuel. The unconventional but close-knit family encounters tragedy during World War I, and struggles to survive nature and romantic rivalry when two of the the Ludlow brothers fall in love with the same woman. Based on the novella by Jim Harrison.
Starring Brad Pitt, Anthony Hopkins, Aidan Quinn, Julia Ormond, Henry Thomas.
Rated R for violence, and for some sexuality and language
Available August 1

---
Other New-in-August Period Movies & Series 
Available August 1: The partially period-set The Age of Adaline (2015), and Woman in Gold (2015). Also available August 1, the period-inspired Bridget Jones's Diary and Bridget Jones's Baby.
---
---
You May Also Like
This section contains a curated list of movies and TV series new on Netflix, that are NOT period dramas. We think fans of historical and costume dramas will enjoy them just the same.
Available in June: June 1: 100 Days with Tata, Dear John, Edge of Seventeen, Lean on Me, Life as We Know It, Mr Bean's Holiday, Steel Magnolias, The Space Between Us. June 8: Baby Fever. June 10: Trees of Peace. June 13: Lunana: A Yak in the Classroom. June 15: Heart Parade. June 16: on't You Be My Neighbor? June 18: The Healer. June 20: Philomena. June 22: Love & Gelato. June 23: Queen. June 24: Man Vs Bee.
Available in July: July 1: The Blind Side (2009), Blue Jasmine (2013), Mean Girls (2004), The Pursuit of Happyness (2006), The Terminal (2004).
Available in August: August 1: 28 Days (2000), Miss Congeniality (2000), Monster-in-Law (2005), Ferris Bueller's Day Off (1986), Made of Honor (2008). August 4: Wedding Season (2022). August 6: Reclaim (2022). August 8: The Kingdom (Season 1). August 10: Heartsong (2022). August 17: Look Both Ways (2022). August 24: Lost Ollie (2022). August 25: That's Amor (2022).
---
If you enjoyed this post, be sure to see The Period Films List, with the best British period dramas, romances, historical series, and costume dramas, sorted by era.