Last Updated on November 26, 2017
It's time for the period drama line-up for what's new to streaming in July 2017 on Netflix Instant in the US!
The month brings several literary adaptations including a Jane Austen romance, and a recent period release (Uncertain Glory) that you probably have not seen.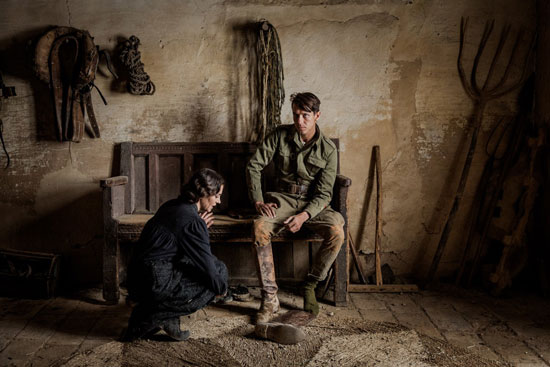 Toward the end of this article are some period-inspired movies for the kids, and a list of period films that are leaving Netflix in July.
You'll also see which of these historical films and costume dramas are available to download from Netflix.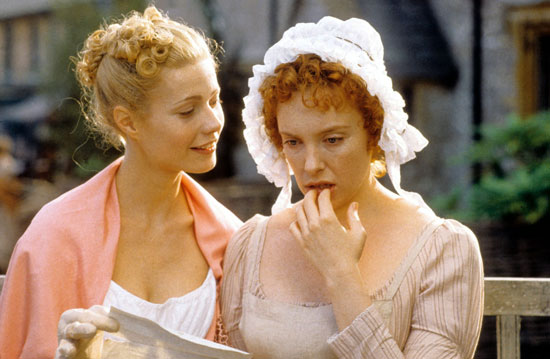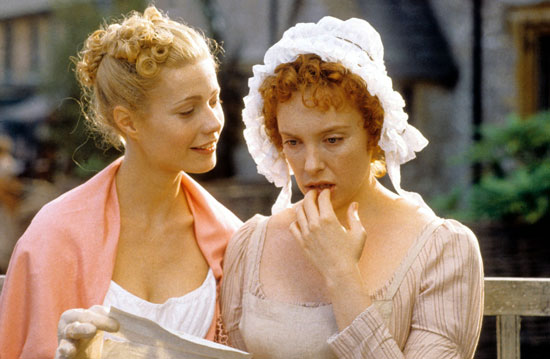 Harriet Smith says "Wait, what? How do I download a movie from Netflix?"And what is Netflix?
*If you need instructions on how to download from Netflix, scroll down to the end of the 75 Period Dramas to Download from Netflix post.
---
---
Coming to Netflix in July

The Boy in the Striped Pajamas (2008)
Set during World War II, the story is seen through the innocent eyes of Bruno, the eight-year-old son of the commandant, whose forbidden friendship with a Jewish boy on the other side of the camp fence has startling and unexpected consequences.
Based on the historical novel by John Boyne.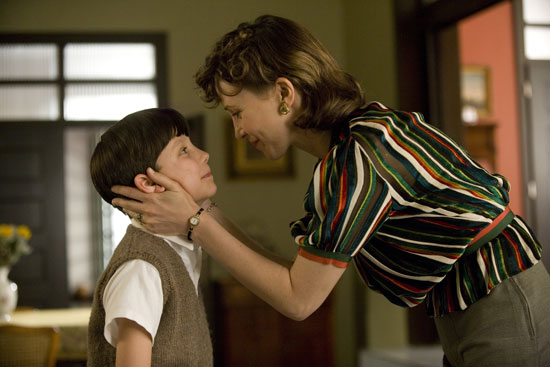 "Because its gaze is so level and so unyielding, it stands as one of the better dramatic films made on this subject." – Boston Globe
Starring Asa Butterfield, Zac Mattoon O'Brien, Domonkos Németh, Henry Kingsmill, Vera Farmiga, Cara Horgan, Zsuzsa Holl, Amber Beattie.
Rated PG-13
Available July 1, 2017
Available for DOWNLOAD.
Watch the TRAILER.
---

Emma (1996)
In rural 1800s England things go bad for a young matchmaker after she finds a man for another woman.
This delightfully fun and lighthearted comedy stars Gweneth Paltrow as Emma- a mischievous young beauty who sets up her single friends. Funny thing is…she's not very good at it! So when Emma tries to find a man for Harriet, she makes a hilariously tangled mess of everyone's lives.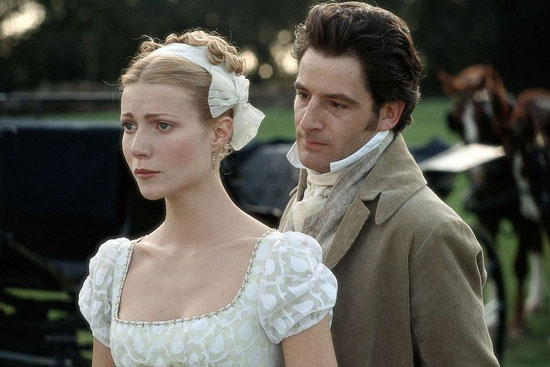 Based on the classic by Jane Austen.
A "decorative comedy of 19th-century manners honed to a sharply 20th-century edge. The whole film, like its central character, thrives on subverting well-bred fatuousness and pondering the tiniest mysteries of love. Surrounded by an outstanding supporting cast, Ms. Paltrow's Emma presides daintily over these goings-on while managing to remain blissfully oblivious to much of what surrounds her. " – New York Times
Starring Gwyneth Paltrow, James Cosmo, Greta Scacchi, Alan Cumming, Denys Hawthorne, Sophie Thompson, Jeremy Northam, Toni Collette, Kathleen Byron, Ewan McGregor, Angela Down.


Rated PG
Available July 1, 2017
Available to DOWNLOAD.
Watch the TRAILER.
---

Railroad Tigers (2016)
A railroad worker in China in 1941 leads a team of freedom fighters against the Japanese in order to get food for the poor.


In December 1941, The railway from Tianjin to Nanjing in East China became a key military transportation route, heavily guarded by Japanese soldiers. Ma Yuan, a railroad worker and his group of freedom fighters find themselves on the wrong side of the tracks when they decide to ambush a heavily armed military train filled with desperately needed provisions. Unarmed and outnumbered, they must rely on their wits to battle an entire army.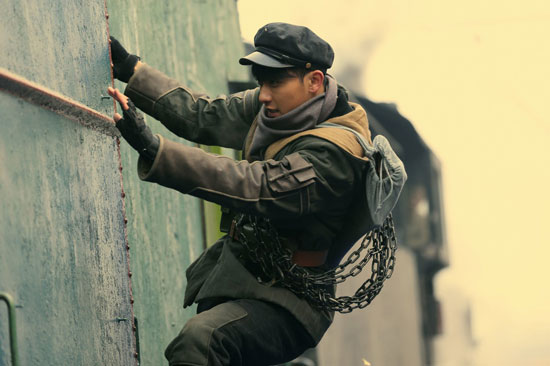 An action-comedy caper harkening back to Jackie Chan s classic Hong Kong films.
Starring Jackie Chan, Jaycee Chan, Zitao Huang.
Not rated.
Dubbed or in Mandarin and Japanese with English subtitles.
Available July 22, 2017
Available for DOWNLOAD.
Watch the TRAILER.
---


---

Titanic (1997)
A seventeen-year-old aristocrat falls in love with a kind but poor artist aboard the luxurious, ill-fated R.M.S. Titanic.
James Cameron's "Titanic" is an epic, action-packed romance set against the ill-fated maiden voyage of the R.M.S. Titanic; the pride and joy of the White Star Line and, at the time, the largest moving object ever built. She was the most luxurious liner of her era — the "ship of dreams" — which ultimately carried over 1,500 people to their death in the ice cold waters of the North Atlantic in the early hours of April 15, 1912.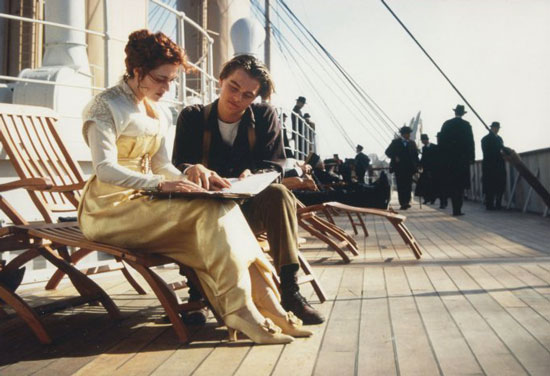 "Flawlessly crafted, intelligently constructed, strongly acted and spellbinding. I found myself convinced by both the story and the saga." – Roger Ebert
Leonardo DiCaprio, Kate Winslet, Billy Zane, Kathy Bates, Frances Fisher, Gloria Stuart, Bill Paxton, Bernard Hill, Jonathan Hyde, Victor Garber.
Rated PG-13
Available July 1, 2017
Watch the TRAILER.
---

Uncertain Glory / Incerta glòria (2017)
Set during the Spanish Civil War at the Aragón Front, 1937. Lluis is a soldier, a loner who doesn't believe in the war he's fighting. While stationed at an inactive posting, he falls madly in love with Carlana, a swindling landowner whose only thirst is for power. Carlana tricks him and tramples on Lluis's self-esteem, dragging him into a downward spiral of passion, betrayal and humiliation that will have devastating consequences for everyone involved.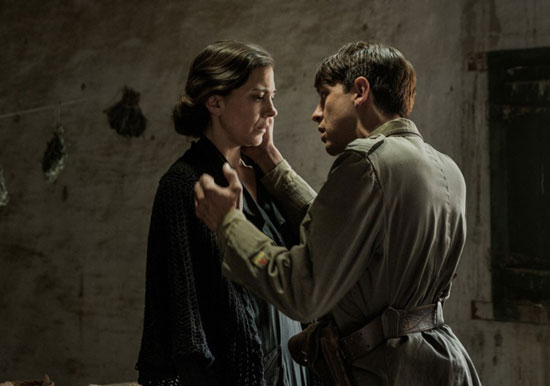 This is a somewhat melodramatic character driven story about the loss of innocence "set against the backdrop of war, with two men and two women, the collateral victims of their turbulent time."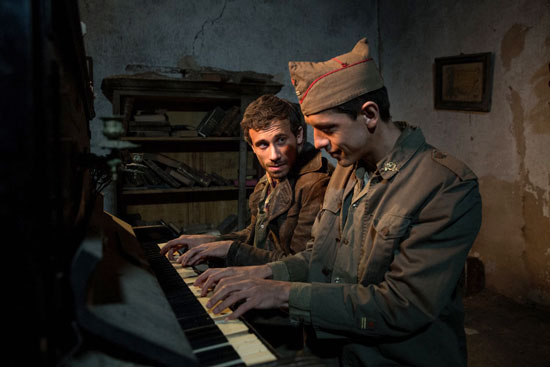 A. Villaronga (Black Bread), the film's director, calls the lead character Carlana "A very alluring woman, a bit like Bette Davis: a person who isn't what she seems, who has a lot of secrets. That's is why I tried to create an air of suspense around her, making her somewhat of a heroine even though there is nothing heroic about her. But in the end you understand her, she defends what's hers and has been through terrible things: for her war is a way of taking advantage of the situation."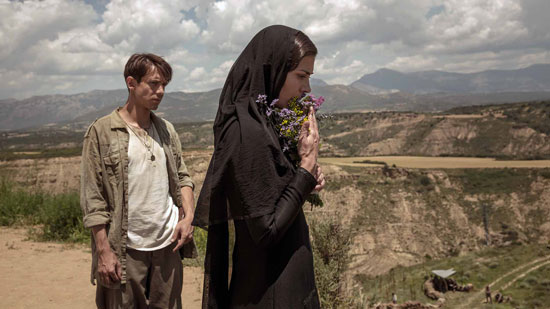 Called a thrilling epic, excellent and authentic, the film is based on the 1956 classic novel by Joan Sales.
"The atmosphere, the costumes and the locations faithfully portray those days of pain, blood and fury, although the camera of Josep M. Civit does not lead us into battle, but into the surrounding towns, to show us how Cainesque cruelty has infected their inhabitants." – Cineuropa
Starring Marcel Borràs, Núria Prims, Oriol Pla, Bruna Cusí, Luisa Gavasa, Terele Pávez, Juan Diego, Fernando Esteso, Bruno Bergonzini, Mario Alberto Díez, David Bagés, Jorge Usón, Roger Casamajor, Rubén Jiménez Sanz.
For mature audiences.
In Catalan with English subtitles.
Available July 17, 2017
Available for DOWNLOAD.
---
---

You may also interested in Castlevania (2017): The animated series follows the last surviving member of the disgraced Belmont clan, trying to save Eastern Europe from extinction at the hand of Vlad Dracula Tepe. Apparently, it follows the plot of Dracula's Curse which is set in Europe in the 1400s. Inspired by the 1986 Nintendo video games, and penned by comic book writer Warren Ellis. Be aware, the series' producer has called it "super violent" and "Castlevania done in the vein of Game of Thrones" and is rated R. Available July 7th.
---

---

For the kids, there are some period-inspired movies:
The Adventures of Puss in Boots – Season 5: The famous cat protects the city of San Lorenzo, a mythical land invisible to the outside world. Available to DOWNLOAD. Available July 28. Rated TV-Y7


Albion: The Enchanted Stallion (2016): A twelve-year-old girl is transported by a magical black stallion to the mystical world of ALBION, where she discovers that she alone is the key to saving an entire race of people. Available to DOWNLOAD. Available July 1. Rated TV-PG Watch the TRAILER.
Dawn of the Croods – Season 4: An animated series that takes place before the events of the popular film The Croods. Set in prehistoric times. Eep, Grug, Thunk, Ugga, Sandy and Gran are back. Follow them as they meet new friends, outrun new creatures and encounter "firsts" the world has never seen – such as school, slumber parties, hiccups and elections. Available to DOWNLOAD. Available July 7. Rated TV-Y7
The Land Before Time (I, II, III): Animated. Littlefoot, a young plant-eating dinosaur, is orphaned after his mother (Helen Shaver) perishes while protecting him from a vicious carnivore. With her last breath, she tells him how to get to the legendary Great Valley, where he will be reunited with others of his kind. With his friend Cera (Candace Hutson), Littlefoot sets out for the fabled land, meeting a variety of new friends along the way — while also being tracked by the killer dinosaur that mortally wounded his mother. Available to DOWNLOAD. Available July 1. Rated G
The Worst Witch – Season 1: "A fantastic and ambitious re-imagining of the much loved Jill Murphy books about Mildred Hubble, who is catapulted quite literally head first into Miss Cackle's Academy For Witches." The British television series is brought to us from CBBC (Children's BBC). Available to DOWNLOAD. Available July 21. Rated G
---

LEAVING NETFLIX
El Dorado, (the John Wayne Western), the Western spoof Blazing Saddles, 1890s set Hello! Dolly, the documentary Secrets: Richard III Revealed, Hugo (good for the family, set in Paris in 1931) and Kate & Leopold (an English Duke from 1876 gets brought to modern day New York) are all leaving Netflix July 1st.
The 2003 version of The Last Samurai (set in Japan in 1870) is leaving Netflix July 3rd.
FYI: After much back and forth, you can still stream North & South (BBC) on Netflix – no word about it being removed in July.
If you enjoyed this post, be sure to see The Period Films List, with the best historical and costume dramas sorted by era. You may also like May the Colin (Firth) Be With You.
SaveSave
SaveSave
SaveSave
SaveSave
SaveSave
SaveSave
SaveSave
SaveSave
SaveSaveSaveSave