Last Updated on November 26, 2017
It's time for the period drama line-up for what's new to streaming in June 2017 on Netflix Instant in the US!
You'll also see which of these historical films and costume dramas are available to download from Netflix.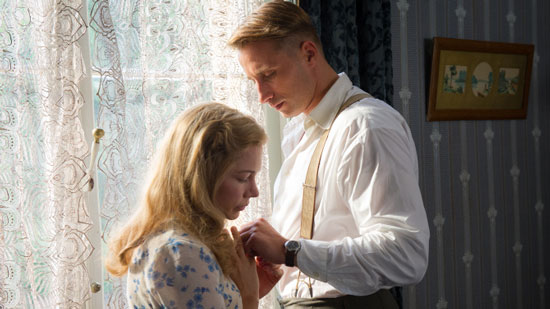 The new month brings "it's complicated" romance, a Finnish witch-hunt, a languid Edwardian era story of the Gullah community, several takes on the struggles of war, and the story of an indomitable but unloveable man. And TURN: Washington's Spies is back for a new season.
You won't find any British BBC films this time, but one thing for certain is that there are movies here you haven't seen before. That alone just may push you to try something new in the period drama genre… a romantic time-travel Korean Drama, anyone?
*If you need instructions on how to download from Netflix, scroll down to the end of the 75 Period Dramas to Download from Netflix post.
---
---
Coming to Netflix in June

Devil's Bride / Tulen morsian (2016)
The year is 1666 and a lethal witch-hunt is about to begin. The passionate Anna falls intensely in love with her friend Rakel's husband, Elias, however his interest in her lasts shortly. Hurt and jealous Anna decides to get her revenge by falsely accusing Rakel of witchcraft. When Rakel is arrested Anna realizes the seriousness of her actions, but it might be too late.
"Scandinavian witch drama crossed with a love triangle makes for over two hours of a mix between Days of Our Lives and Day of Wrath. Between bloody executions and false executions is a young girl's selfish desire for the man she lusts, and her impulsive decisions find her caught up in one of the biggest witch trials in Nordic history." – Cinema Scandanavia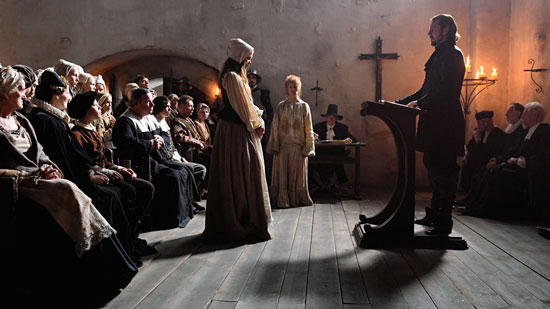 Starring Tuulia Eloranta, Magnus Krepper, Claes Malmberg, Kaija Pakarinen, Antti Reini Elin Petersdottir, Lauri Tanskanen.
Not rated but contains mature content.
In Swedish with English subtitles.
Available June 1, 2017
Available for DOWNLOAD.
---


Full Metal Jacket (1987)
The story of an 18-year-old marine recruit named Private Joker – from his boot camp to his climactic involvement in the heavy fighting in Hue during the 1968 Tet Offensive.
"What gives this story its power is not really its originality, but the relentlessness of Kubrick's black-comic vision and the tightness of his focus." – Orlando Sentinel
Starring Matthew Modine, R. Lee Ermey, Vincent D'Onofrio, Adam Baldwin, Dorian Harewood.
Rated R
Available June 1, 2017
Watch the TRAILER.
---


My Left Foot (1989)
This cinematic masterpiece is the brilliant portrayal of legendary Irishman Christy Brown (1932 – 1981) who, despite crippling cerebral palsy, learned to use his one controllable extremity – his left foot – to become an accomplished artist and writer. Day-Lewis and Fricker both won Academy Awards for their performances, and the film was nominated for Best Picture, Best Director, and Best Adapted Screenplay.
Willow and Thatch highly recommends My Left Foot to those who don't mind the R rating (for adult situations and language).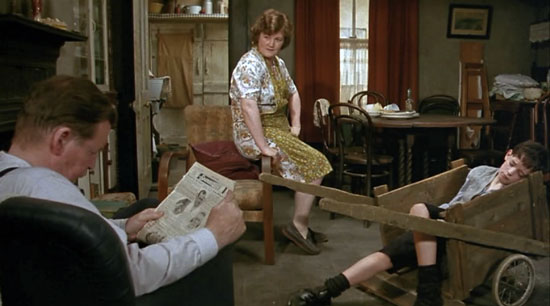 An alternative to the general run of "triumph over the odds" biopics, My Left Foot is the true story of Irish cerebral palsy victim Christy Brown. Paralyzed from birth, Brown (played by Hugh O'Conor as child and Daniel Day-Lewis as an adult) is written off as retarded and helpless. But Christy's indomitable mother (Brenda Fricker) never gives up on the boy. Using his left foot, the only part of his body not afflicted, Brown learns to write. He grows up to become a well-known author, painter, and fundraiser, and along the way falls in love with nurse Mary Carr (Ruth McCabe). There's no sugarcoating in My Left Foot: Brown, a heavy drinker, was by no means lovable. Also notable are the late Ray McAnally in his next-to-last film role as Christy's father, and venerable Cyril Cusack as Lord Castlewelland. Director Jim Sheridan co-scripted with Shane Connaughton from Christy Brown's autobiography. – Hal Erickson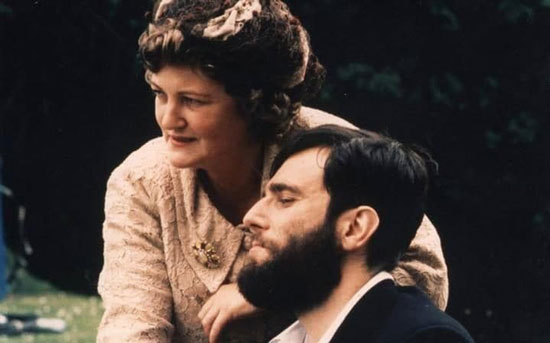 Starring Daniel Day-Lewis, Brenda Fricker, Alison Whelan, Kirsten Sheridan, Declan Croghan, Eanna MacLiam, Marie Conmee, Cyril Cusack.
Rated R
Available June 1, 2017
Available for DOWNLOAD.
Watch the TRAILER.
---

1898: Our Last Men in the Phillipines / Los Últimos de Filipinas (2016)
In 1898, Spain sends a military squad to the town of Baler, Philippines, to protect one of the last colonies of the Spanish Empire, to avoid rebellious natives from recovering its ancient territories. Forgotten by the Spanish Empire, the troops must fight for their lives in the famous Seige of Baler known as "los últimos de Filipinas."


"Featuring a superb cast, striking visuals and a skillful management of a range of stereotypes and cliches that it makes no attempt to transcend, 1898 offers little that's new but is still about as close as Spanish cinema has come of late to anything approaching epic cinema. Though its subject matter and general focus are utterly Spanish, its purely cinematic qualities makes it deserving of offshore exposure." – Hollywood Reporter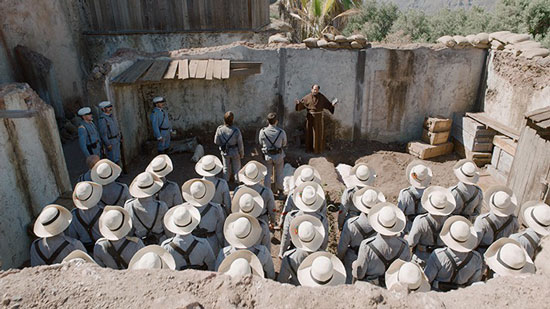 Starring L Luis Tosar, Javier Gutiérrez, Álvaro Cervantes, Karra Elejalde, Carlos Hipólito.
Paola Torres won Best Costume Design at the Goya awards for the historical drama. The period drama was also nominated for numerous other awards; it looks oh-so dramatic but could be worth a watch.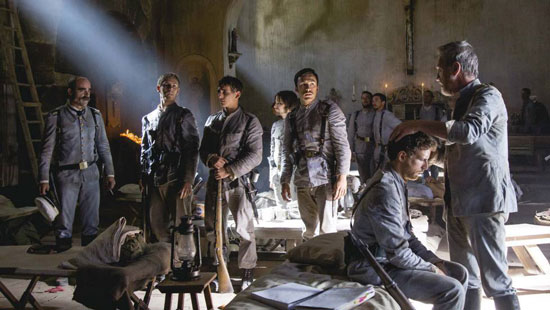 Rated R
In Spanish with English subtitles.
Available June 2, 2017
Available for DOWNLOAD.
Watch the TRAILER.
---

TURN: Washington's Spies – Season 3 (2016)
In 1778, there is only one fate that awaits a captured spy — the hangman's noose. The price for treason is blood, and not all of our heroes will survive.
Season Three of TURN: Washington's Spies, the Revolutionary War spy thriller, builds towards one of the most notorious moments in American history the treasonous defection of Benedict Arnold (Owain Yeoman). Behind enemy lines on Long Island, Abe Woodhull (Jamie Bell) is a spy for the Patriots, reporting directly to George Washington (Ian Kahn). Embedded within the Continental Army, Arnold is seduced to become an informant for the British. As the consequences of their espionage ripple through the battlefield, the spy game becomes a heart-stopping race to see which mole will be unmasked first.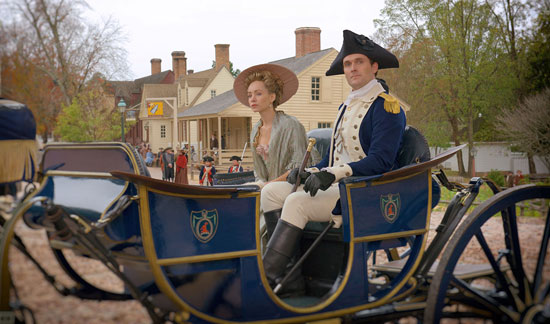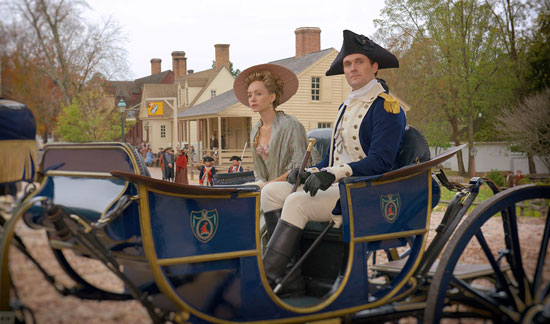 Starring Daniel Henshall, Jamie Bell, Seth Numrich, Heather Lind, Meegan Warner, Kevin McNally, Burn Gorman, Samuel Roukin, Angus Macfadyen.
Here's where Season 2 left off:
Rated TV-14
Available June 4, 2017
---


---

Suite Française (2014)
During the early years of Nazi occupation of France in World War II, romance blooms between Lucile Angellier, a French villager, and Bruno von Falk, a German soldier.
France, 1940. In the first days of occupation, beautiful Lucile Angellier (Michelle Williams) is trapped in a stifled existence with her controlling mother-in-law (Kristin Scott Thomas) as they both await news of her husband: a prisoner of war. Parisian refugees start to pour into their small town, soon followed by a regiment of German soldiers who take up residence in the villagers' own homes. Lucile initially tries to ignore Bruno von Falk (Matthias Schoenaerts), the handsome and refined German officer staying with them. But soon, a powerful love draws them together and leads them into the tragedy of war.
Might be worth a watch if you are missing Home Fires.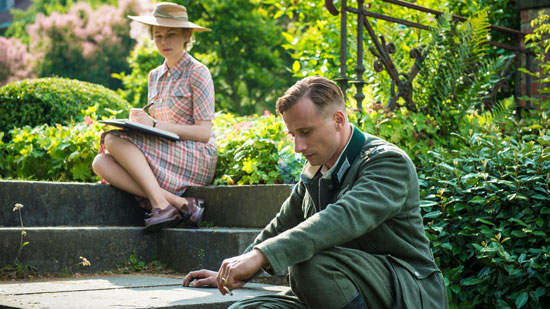 Based on the book by Irene Némirovsky.
"This nuanced, compelling film offers a close-up portrait of a northern French village forced to host a garrison of Nazi soldiers." – Time Out
Starring Kristin Scott Thomas, Alexandra Maria Lara, Michelle Williams, Margot Robbie, Eric Godon.
Not rated.
Available June 5, 2017
Available for DOWNLOAD.
---

My Only Love Song: Season 1 (2017)
In this "fusion" historical television K-drama, Song Soo-Jung is an arrogant top star who classifies people by how much money they have. Suddenly, she goes back in time to the Joseon era and meets On Dal. He will do anything to make money, but in fact he is generous to the weak and poor.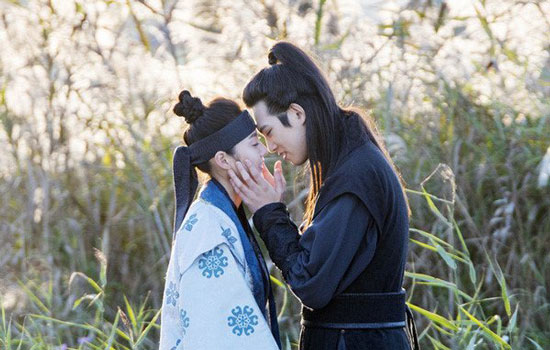 Note: The Kingdom of Joseon, also known as Chosŏn, Choson, and Chosun, was a Korean kingdom founded by Yi Seonggye that lasted for approximately five centuries, from July 1392 to October 1897. It was officially renamed the Korean Empire in October 1897.
Starring Kong Seung-Yeon and Lee Jong-Hyun.
In Korean with English subtitles.
Available June 9, 2017
Available for DOWNLOAD.
---

---

Daughters of the Dust (1991)
At the dawn of the 20th century, a multi-generational family in the Gullah community on the Sea Islands off of South Carolina – former West African slaves who adopted many of their ancestors' Yoruba traditions – struggle to maintain their cultural heritage and folklore while contemplating a migration to the mainland, even further from their roots.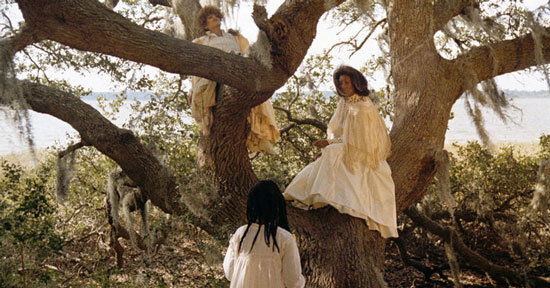 The first wide release by a black female filmmaker, Daughters of the Dust was met with wild critical acclaim and rapturous audience response when it initially opened in 1991. Casting a long legacy, Daughters of the Dust still resonates today, most recently as a major in influence on Beyonce's video album Lemonade.


"It's a movie that runs less than two hours and feels like three or four—not in sitting time but in substance, in historical scope and depth of emotion, in the number of characters it brings to life and the novelistic subtlety of the connections between them, in the profusion of its ideas and the cinematic imagination with which they're realized, in the sensuous beauty of its images and sounds and the indelibly exalted gestures that it impresses on one's memory." – The New Yorker
Set in 1902.
Part of the Black History Month: 100 Period Dramas List.
"Daughters' impressionistic look at the Great Migration (who will go, who will stay, and at what cost?) combines a corporeal sense of history with poetic, often indirect and allegorical underpinnings." – Globe and Mail
Starring Cora Lee Day, Alva Rogers, Barbarao, Trula Hoosier, Umar Abdurrahamn, Adisa Anderson, Kaycee Moore, Bahni Turpin.
Rated PG
Available June 10, 2017
Watch the TRAILER.
---

Sword Master (2016)
A master swordsman must once again wield his weapon against those who threaten his desire to live in peace.
A powerful swordsman is haunted by the destructive impact his deadly talents have on others. Weary of the bloodshed and violence from the martial arts world, he banishes himself to the humble life a vagrant, wandering the fringes of society. But his violent past refuses to let him go quietly. The master swordsman must regain the ability to wield his sword and fight those disrupting the peace he so desperately craves.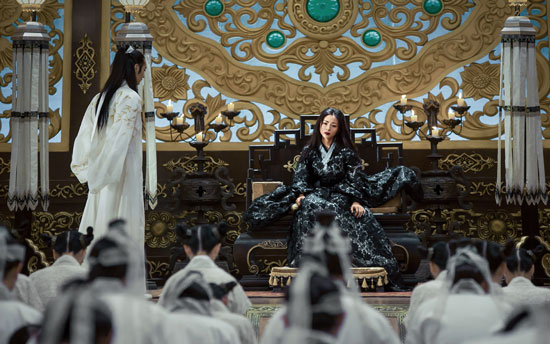 "Stuffed with demon warriors, vamping concubines and overblown acrobatics, Derek Yee's "Sword Master" packs a lot into its 105 minutes. A remake of Chor Yuen's "Death Duel" (1977), this nostalgic nod to the Chinese magic-and-martial arts genre known as wuxia mixes love story and clan war with equal amounts of silliness and heart." – New York Times
Starring Kenny Lin, Peter Ho, Yiyan Jiang, Mengjie Jiang.
Not rated.
Available June 10, 2017
Available for DOWNLOAD.
Watch the TRAILER.
---

Disney's Moana (2016)
In Ancient Polynesia, when a terrible curse incurred by the Demigod Maui reaches an impetuous Chieftain's daughter's island, she answers the Ocean's call to seek out the Demigod to set things right.


An animated film.
Starring Auli'i Cravalho, Dwayne Johnson, Rachel House, Temuera Morrison.
Rated PG
Available June 20, 2017
Watch the TRAILER.
---

You may also interested in The Queen (watch trailer), Young Frankenstein (watch trailer) and Zodiac (watch trailer), all available June 1. Blue Gold: American Jeans (watch trailer), a documentary about the history of our favorite kind of pants, is available June 3.
American Anarchist (2016), a documentary about one of the most infamous books ever written, The Anarchist Cookbook (watch trailer), which was written in the midst of the counterculture upheaval of the late '60s and early '70s, is available June 23.


LEAVING NETFLIX
The Teacher Who Defied Hitler and The Three Musketeers are leaving June 1.
Jane Eyre (watch trailer) starring Mia Wasikowska, Michael Fassbender and Jamie Bell is leaving June 16. Watch it while you can!
FYI: After much back and forth, you can still stream North & South (BBC) on Netflix – no word about it being removed in June.
If you enjoyed this post, be sure to see The Period Films List, with the best historical and costume dramas sorted by era. You may also like the list of Period Dramas that are Free to Stream on VUDU.