Last Updated on June 26, 2019
We've gathered up the new-in-June period dramas that are included with your US Amazon Prime Video membership. 
Then, we share the period dramas that are newly available to rent, coming to Prime Video Channels, and some historical / costume / period movies that are being released to DVD in June. Finally, we list some newly added non-period movies and series that you may also like, that are included with your Prime Video membership.
Check this list throughout the month; we'll update all the sections (alphabetically) as more titles become available.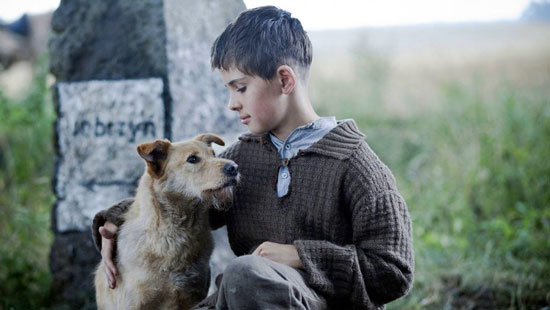 ---
To help keep this site running: Willow and Thatch may receive a commission when you click on any of the links on our site and make a purchase after doing so.
---
It's easy to watch the trailers for the films on this list, or add the movies and TV series to your watchlist: just click.
There's a lot here by the end of the month, so to help you keep track: the blue TVs next to the title mean the film is included with your membership, the orange TVs mean it is available to rent or is available with a Prime Video Channel subscription. 

Period Dramas New on Prime Video in June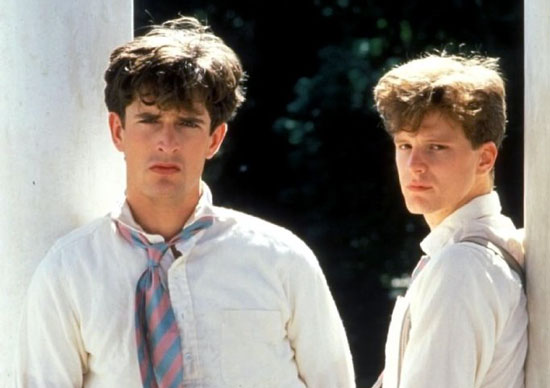 This section contains newly added historical, costume and period dramas (movies and TV series) that are included with your Prime Video membership. In addition to the titles below, the following period-set movies and series are also available this month: Boxcar Bertha (1972), The Black Stallion Returns (1983), The Flame's Daughter (2018), Breakheart Pass (1975), Chinatown (1974), Fat Man and Little Boy (1989), Godunov (2018), The Counterfeiters (2011), Seven Alone (1974), and Battle Ground (2013). The PBS documentary American Masters: Louisa May Alcott: The Woman Behind Little Women is also available. 
The Last Samurai (2003), Lost in Siberia (1991), Lovin' Molly (1974), Sleepy Hollow (1999), Assassin of the Tsar (1991), are available June 30.
---
---

Another Country (1984)
Based on the life of the young Guy Burgess, who would become better known as one of the Cambridge Spies.
In this film adaptation of the Julian Mitchell play, classmates and fellow outcasts Guy Bennett and Tommy Judd find comfort in friendship during the 1930s, at an elite British public school where conformity is the norm. Openly gay Bennett must deal with bullying and homophobia, while Judd struggles to reconcile the expectations of the establishment with his own Marxist beliefs when he is given the opportunity to become head boy.
Starring Rupert Everett, Colin Firth, Cary Elwes, Michael Jenn.
Rated PG
Available June 1
---

Clue (1985)
On a dark and stormy night in 1954, six individuals with ties to Washington are assembled for a dinner party at the mansion of one Mr. Boddy. Boddy's butler, Wadsworth, assigns each guest a colorful name: Mr. Green, Col. Mustard, Mrs. Peacock, Professor Plum, Miss Scarlet, and Mrs. White. Two additional servants, the Cook and Yvette, the maid, assist Wadsworth as he informs the guests that they have been gathered to meet the man who has been blackmailing them: Mr. Boddy. When Boddy turns up dead, however, the guests must try to figure out who killed him so they can protect their own reputations and keep the body count from growing.
Starring Eileen Brennan, Tim Curry, Madeline Kahn, Christopher Lloyd, Michael McKean.
Rated PG
Available June 3
---

Finding Altamira (2016)
In 1879, Spanish archaeologist Marcelino and his daughter Maria discover seemingly impossible paintings of galloping bison adorning the walls of a hidden cave. The cave of Altamira brings the world together in amazement, drawing people of all types to see the paintings in person. But, Marcelino soon realizes that the art on the walls must be 10,000 years old, earlier than anyone believes possible. The theory threatens to tear Maria and Marcelino's family apart while the outside world's astonishment soon turns to fury and fear.
The Catholic Church sees his claims as an attack on biblical truth while scientists prove just as dogmatic and reactionary. Maria's fairytale world grows darker as her family faces disaster and Marcelino's discovery is repressed. Only their love for each other can guide them toward redemption as Marcelino fights to spread the truth.
Starring Antonio Banderas, Golshifteh Farahani, Rupert Everett, Allegra Allen.
Rated 16+
Available June 24
---

The Little Kidnappers (1990)
Davy and Harry MacKenzie are orphaned brothers who live with their gruff grandfather, James, in 1900s Nova Scotia. Life for the boys is less than agreeable, until one day they find an unusual item on the beach: a baby. Determined to bring the child up on their own, away from the influence of their unpleasant grandfather, Davy and Harry make off with the infant — which begins a desperate search by the authorities and the child's parents.
Starring Charlton Heston, Bruce Greenwood, Patricia Gage, Charles Miller, Leo Wheatley.
Rated G
Available June 30
---

Mississippi Burning (1988)
When a group of civil rights workers goes missing in a small Mississippi town in 1964, FBI agents Alan Ward and Rupert Anderson are sent in to investigate. Local authorities refuse to cooperate with them, and the African American community is afraid to, precipitating a clash between the two agents over strategy. As the situation becomes more volatile, the direct approach is abandoned in favor of more aggressive, hard-line tactics.
Starring Gene Hackman, Willem Dafoe, Frances McDormand.
Rated R
Available June 1
---

The Portrait of a Lady (1996)
Ms. Isabel Archer isn't afraid to challenge societal norms. Impressed by her free spirit, her kindhearted cousin writes her into his fatally ill father's will. Suddenly rich and independent, Isabelle ventures into the world, along the way befriending a cynical intellectual and romancing an art enthusiast . However, the advantage of her affluence is called into question when she realizes the extent to which her money colors her relationships.
Based on the novel by Henry James.
Starring Nicole Kidman, John Malkovich, Barbara Hershey.
Rated PG-13
Available June 8
---

Run Boy Run (2013)
Srulik, an eight-year-old boy, flees from the Warsaw ghetto in 1942. He attempts to survive, at first alone in the forest, and then as a Christian orphan named Jurek on a Polish farm. Throughout his ordeal, his Jewish identity is in danger of being lost. The story is based on the bestseller by Uri Orlev. Also known as 'Lauf Junge lauf.'
Starring Andrzej Tkacz, Kamil Tkacz, Elisabeth Duda.
In Polish, Yiddish, Hebrew and German, with English subtitles.
Rated 13+
Available June 2
---

Sara Dane (1982)
An Australian TV mini-series about the beautiful Sara Dane, who is transported from England to Australia for a crime she did not commit. She struggles for freedom and independence against almost impossible odds. 8 episodes. 
Starring Juliet Jordan, Harold Hopkins, Barry Quin.
Rated PG
Available June 11
---

School Ties (1992)
Set in the 1950s, working-class teen David Greene is a star-quarterback. He's given an opportunity to attend an elite preparatory school after receiving a scholarship, and wins the attention of a beautiful debutante. But the ties of his newfound friendships are broken when a student reveals the secret David has tried to conceal.
Starring Brendan Fraser, Matt Damon, Chris O'Donnell, Ben Affleck, Amy Locane.
Rated PG-13
Available June 3
---

The Shiralee (1987)
Returning home from the outback, Macauley finds his wife in bed with another man. In the heat of the moment he vents his anger by taking custody of their young daughter Buster and heads for the back blocks of South Australia. Neither he nor his daughter are ready for each other. But in the beginning he's all she's got, and at the end, she's all he's got.
Starring Bryan Brown, Noni Hazlehurst, Rebecca Smart.
Rated 13+
Available June 11
---

The Skin of Sorrow (2010)
It's 1832, 22-year-old Raphaël's gambling has driven him to the brink of suicide. As he is about to throw himself in the Seine, a shopkeeper offers him something: a mysterious "skin of sorrow", which will grant all his wishes, but in doing so will shrink his remaining time on earth. Based on the work by Honore De Balzac. Also known as "La peau de chagrin."
Starring Thomas Coumans, Annabelle Hettmann, Julien Honoré.
In French with English subtitles.
Rated 13+
Available June 4
---

True Grit (2010)
After an outlaw named Tom Chaney murders her father, feisty 14-year-old farm girl Mattie Ross hires Rooster Cogburn, a boozy, trigger-happy lawman, to help her find Chaney and avenge her father. The bickering duo are not alone in their quest, for a Texas Ranger named LaBoeuf is also tracking Chaney for reasons of his own. Together the unlikely trio ventures into hostile territory to dispense some Old West justice.
Starring Josh Brolin, Hailee Steinfeld, Jeff Bridges, Matt Damon.
Rated PG-13
Available June 29
---

Wish You Well (2013)
A young girl and her brother come of age at their great grandmother's house in Virginia during the 1940s.
After a family tragedy, a young girl moves from New York with her younger brother to live with their great grandmother on a Virginia farm and comes closer to understanding the land and roots that inspired her father's writings while discovering herself, the love of family, and the power of truly believing. Based on David Balducci's bestselling novel.
Starring Ellen Burstyn, Mackenzie Foy, Josh Lucas.
Not rated but best for 11 and up.
Available June 2
---

The Women of Brewster Place (1989)
A multigenerational story of the lives of several black women who call an inner-city tenement home. Set over three decades, beginning after the Second World War. 
Starring Oprah Winfrey, Jackee Harry, Robin Givens, Cicely Tyson.
Not rated.
Available June 30
---
Also see the list of period dramas added to Amazon in May.
---
---

Period Dramas Added to Prime Video Channels
This section contains newly added period dramas (movies and TV series) that are included with add-on Prime Video Channels. If you don't already subscribe to the channel, follow the link below the film to sign up for a free trial. 
---
---

Saving Mr. Banks, The Spanish Princess, Miss Pettigrew Lives For A Day, Hilary And Jackie and The Happy Prince were recently added to the STARZ Prime Video Channel. Beyond The Sea, and The Black Stallion, are available June 7. The Man From Snowy River is available June 21.
Jamestown – Season 3 and Endeavour – Season 6 are available on the PBS Masterpiece Channel June 17.
---
---

Period Dramas Newly Available to Rent
This section contains historical, costume and period dramas (movies and TV series) that are newly available to rent on Amazon this month.
In addition to the following, these titles are also available to rent: New episodes of When Calls the Heart: Season 6 have been added. Jamestown – Season 3 and Endeavour – Season 6 are available June 17.
Also new are the period set fantasy The Secret of Moonacre (2008), and the movies Imaginary Crimes (1994), A Man of No Importance (1994), Swing Kids (2018), Against A Crooked Sky (1975), and The Lumber Baron (2019).
---
---

The Aftermath (2019)
In 1946 Rachael Morgan arrives in the ruins of Hamburg to be reunited with her husband, Lewis, who is a British colonel charged with rebuilding the shattered city. As they set off for their new home, Rachael is stunned to discover that Lewis has made an unexpected decision: They will be sharing the grand house with its previous owners, a German widower and his troubled daughter. In this charged atmosphere, enmity and grief give way to passion and betrayal.
Starring Keira Knightley, Ned Wills, Pandora Colin.
Rated R
Available June 12
---

Marcel Pagnol's Time of Secrets & Time of Love (2007)
Based on Marcel Pagnol's childhood memoirs, a riveting account of his teenage years during Marcel's final vacations in Provence before starting high school. There, amongst the farewells he is bound to say, he waves goodbye to many childhood habits and starts discovering the complex world of adults. Lies, betrayals, forbidden affairs and much more, start to unveil to the young Marcel.
Starring Pierre-François Martin-Laval, Armelle Deutsch, Richard Oiry.
Rated 13+
Available June 1
---

Return of the Hero (2018)
France 1809. The charming Captain Neuville is set to marry Pauline when war breaks out. After not hearing from the him, Pauline soon starts pushing her sister to write letters on his behalf.
Starring Jean Dujardin, Mélanie Laurent, Noémie Merlant.
Rated PG
Available June 26
---
---

New Period Drama DVD Releases in June 2019
This section contains historical, costume, and period dramas that are being released this month to DVD and Blu-ray.
---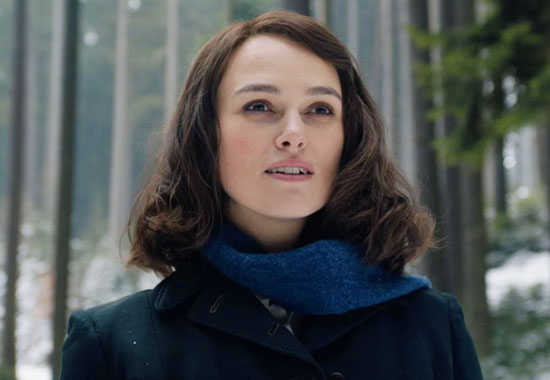 The Aftermath (2019): When a woman (Keira Knightley) rejoins her husband in 1946 Hamburg after the war, she returns to an atmosphere charged with enmity and grief that soon gives way to passion and betrayal. Available HERE June 25, 2019
Frankie Drake Mysteries (Season 2): Set in 1920s Toronto, the series follows the adventures of Frankie Drake and her partner Trudy Clarke at Drake Private Detectives, the city's only all-female detective agency, as they find themselves fighting crime in the age of flyboys, gangsters, rum-runners, and speakeasies. Available HERE June 25, 2019.
The Illusionist (2006): Re-release. Set in early 1900s Vienna, illusionist extraordinaire Eisenheim falls for an aristocrat well above his social standing. The master magician employs his powers to win her love and his daring scheme creates tumult within the monarchy and ignites the suspicion of Chief Inspector Uhl. Available HERE June 10, 2019.
Kidnapped (1971): Following a bloody defeat at the Battle of Culloden in 1746, a naive young man, David Balfour, is cheated of his inheritance by an avaricious uncle. Starring Michael Caine. Available HERE June 11, 2019.
Poldark Complete Collection: Re-release. A sensation on PBS's Masterpiece Theatre in the 1970's, this is the first adaptation of Winston Graham's novels, telling the spellbinding story of Captain Ross Poldark (Robin Ellis,) and his ever-changing fortunes. Teeming with daring deeds and romance, all set against the spectacular backdrop of the ruggedly beautiful Cornish coast, this original production was voted by viewers as one of the best-loved series in the history of public television. Available HERE June 25, 2019.
Snow Falling On Cedars (Blu-ray): In 1950, a murder trial has upset the quiet community of San Piedro, and now this tranquil village has become the center of controversy. For Ishamael Chambers, a local reporter, the trial strikes a deep emotional chord when he finds his ex-lover is linked to the case. As he investigates the killing, he uncovers some startling clues that lead him to a shocking discovery. Available HERE June 18, 2019. 
The Sower / Le semeur (2019): After the republican uprising in 1851, a French village is left without any men for two years. The local women decide that if any man returns to the village, he will be their shared husband. Available HERE June 11, 2019.
War and Peace (1966) The Criterion Collection: A titanic, awe-inspiring adaptation of Leo Tolstoy's classic tome in which the fates of three souls—the blundering, good-hearted Pierre; the heroically tragic Prince Andrei; and the radiant, tempestuous Natasha—collide amid the tumult of the Napoleonic Wars. Employing a cast of thousands and an array of innovative camera techniques, director Sergei Bondarchuk conjures a sweeping vision of grand balls that glitter with rococo beauty and breathtaking battles that overwhelm with their expressionistic power. As a statement of Soviet cinema's might, War and Peace succeeded wildly, garnering the Academy Award for best foreign-language film and setting a new standard for epic moviemaking.  Available HERE June 25, 2019.
You may also like Patrick Melrose (2018): Patrick Melrose is a man from a very privileged yet traumatic childhood in the 1980s. Patrick's father was a very abusive man, and Patrick's mother put up with his behavior. Eventually, Patrick's childhood led him down a path into addiction and severe substance abuse in New York. "Patrick Melrose" is a five-part limited series based on the semi-autobiographical novels by Edward St. Aubyn. Available HERE June 18, 2019.
---
---

Other Shows You May Also Like 
This section contains a curated list of movies and TV series new and are included on Prime, that are NOT period dramas. We think fans of historical and costume dramas will enjoy them just the same. Follow the links to watch the trailers. You may also like: the documentary The Mystery of Agatha Christie with David Suchet (2013), The Love Letter (1999), Edison (2015), Bennie & Joon (1993), Thelma & Louise (1991), Lost & Delirious (2001), What's Eating Gilbert Grape (1993), Home Again (2017), and The Russia House (1990). Mrs. Palfrey at the Claremont (2005) is available June 30.
---
---
If you enjoyed this post, be sure to see The Period Films List, with the best British, historical and costume dramas sorted by era.