Everyone loves getting something they love for free, and VUDU's Movies on Us lets you stream movies and TV shows – including period dramas – for free, with a few commercials. Really? Really. 
Willow and Thatch will regularly update this post with new free offerings. Look for the "Free Period Dramas Newly Added to VUDU" section at the bottom of the page, and for notes about changes under existing listings.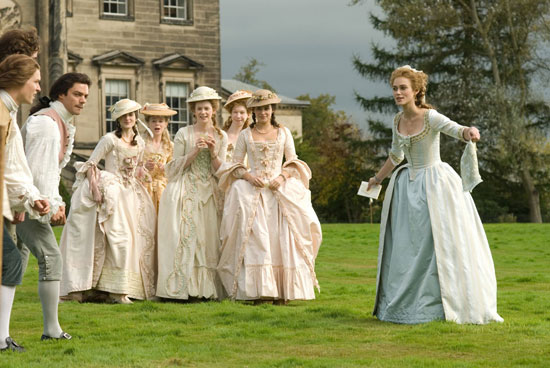 Let's learn more about the streaming service from VUDU and discover how you can watch costume period dramas online for free with Movies on Us.

Who?
Movies On Us is a free movie collection, launched in late 2016. The free service is part of VUDU, Walmart's subscription-free, premium video streaming service.
Vudu is always looking for new ways for customers to save money – and nothing is more affordable than free. With Vudu Movies on Us, customers can watch HD movies and TV for free, and on-demand, with limited commercials. Millions of customers already buy and rent content on Vudu on a monthly basis. This new service provides value for customers who want to watch movies and TV for free, when and how they wish to watch, without sacrificing quality. – Jeremy Verba, VUDU VP / GM
---
---

What? 
Movies On Us allows you to watch select movies for free, with limited commercials from Paramount, WB, Lionsgate, MGM, Anchor Bay and others. Movies On Us titles stream at the same resolution options as VUDU's regular buy and rent titles, both in 480p SD and in up to 1080p HDX with Dolby Digital if available.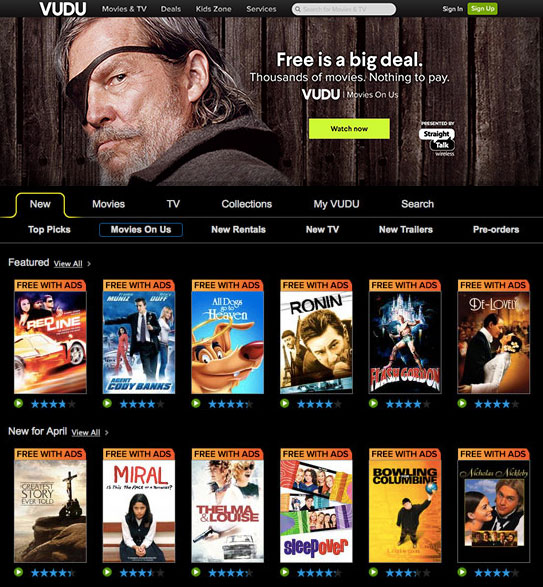 ---
---

Where? 
You can enjoy Movies On Us anywhere – on your TV, mobile (Android and iOS devices), your computer's web browser (desktop and laptop) and tablets.
On Smart TVs, Blu-ray players, and mobile and connected devices (Roku, Chromecast, Game Consoles, etc.): Navigate to the "Spotlight" tab and you'll see "Movies On Us" option on the sub-menu.
On the web – To watch Movies On Us movies from VUDU.com, navigate to the "Movies & TV" tab, then select "New" and you'll see "Movies On Us" option on the sub-menu.

---
---

When? 
Within the U.S. Movies On Us can be streamed instantly with an internet or data connection. Movies On Us titles do not have a download option.
---
---

How? 
You do not need payment information on file to use Movies On Us, but a VUDU account is required. You don't need to have previously paid for (or pay for in the future) any movies that aren't free.

---
---

Why? 
The VUDU Movies on Us titles include critically-acclaimed films, family-friendly features, date night movies, thrillers, and documentaries.
VUDU is constantly working with studios to bring you a wide range of movies within Movies On Us. Like most streaming services, some titles will expire after a period of time and will no longer be available to watch for free online, but you'll always find new and varied titles on Movies On Us – and the best part is that they'll still be free with limited commercials. And yes, it's legal! 
---
---

What about historical / costume / period dramas?

Willow and Thatch did lots of digging and unearthed the following period dramas that are available to watch for free with ads at the time of this writing.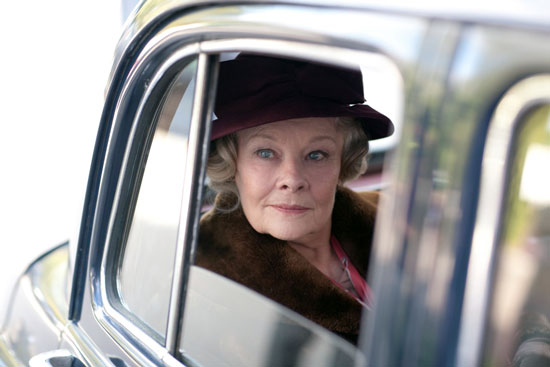 Admittedly the Movies on Us availability doesn't match what's on Amazon Prime, Netflix, Acorn TV, BritBox or Hulu, and some of the movies are better than others, but free is free, and hopefully you'll find something new to please. Thank you VUDU!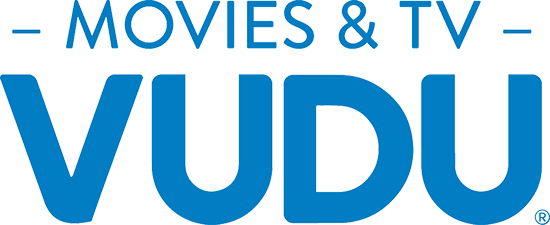 Here's the list of period dramas to stream for free on Movies on Us: Scroll to the bottom of the page for the Free Period Dramas Newly Added to VUDU list.
---
---

Aguirre, the Wrath of God (1972): A few decades after the destruction of the Inca empire, a Spanish expedition leaves the mountains of Peru and goes down the Amazon river in search of gold and wealth. Soon, they come across great difficulties and Don Aguirres, a ruthless man who cares only about riches, becomes their leader. But will his quest lead them to "the golden city", or to certain destruction? Directed by Werner Herzog.
Set in 1560 in the Tudor era.
One of the great haunting visions of the cinema. Of modern filmmakers, Werner Herzog is the most visionary and the most obsessed with great themes. – Roger Ebert
Starring Klaus Kinski, Ruy Guerra, Helena Rojo, Cecilia Rivera, Del Negro, Daniel Zacapa.
Not rated. 
---

Antigone (1961): Creon becomes King of Thebes after both of Oedipus' sons kill each other. He orders the body of one son, not to be buried, but the dead man's sister disobeys the new king and gives her brother a proper burial.
Starring Irene Papas, Manos Katrakis, Maro Kontou.
In Greek with English subtitles.
Not rated.
---

Army of Crime (2009): In Robert Guediguian's taut, internationally acclaimed thriller, set during the French Resistance, Armenian poet Missak Manouchian (Simon Abkarian) and his French wife (Virginie Ledoyen) lead a ragtag assortment of volunteers – Jews, Poles, Hungarians, Italians, Spaniards and Armenians – in an assassination plot against the German occupiers and their French allies.
Favouring character and atmosphere over flamboyant technique, this is as focused, balanced and compelling a war drama as you're likely to see. – Sky Movies
Simon Abkarian, Virginie Ledoyen, Robinson Stevenin, Gregoire Leprince-Ringuet, Lola Naymark, Yann Tregouet, Ariane Ascaride, Jean-Pierre Darroussin, Ivan Franek.
In French with English subtitles.
Not rated.
---

Battleship Potemkin (1925): Odessa – 1905. Enraged with the deplorable conditions on board the armored cruiser Potemkin, the ship's loyal crew contemplates the unthinkable – mutiny. Seizing control of the Potemkin and raising the red flag of revolution, the sailors' revolt becomes the rallying point for a Russian populace ground under the boot heels of the Czar's Cossacks. When ruthless White Russian cavalry arrives to crush the rebellion on the sandstone Odessa Steps, the most famous and most quoted film sequence in cinema history is born.
No longer considered the greatest film ever made, but it is obligatory for anyone interested in film history. – Roger Ebert
Starring Alexander Antonov, Grigory Alexandrov, Ivan Bobrov, Vladimir Barsky, Mikhail Gomorov.
Silent film.
Not rated.
---

Copying Beethoven (2006): A fictionalized account of the last year of Beethoven's life, as viewed through the romantic prism of a young woman who works for him.
Set in Vienna in 1824.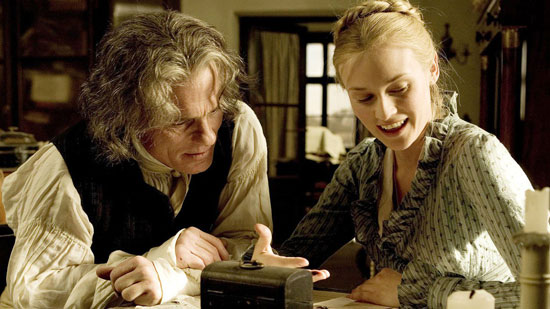 The movie is completely beguiling, and it delivers joy, the beautiful spark of the gods. – Washington Post
Starring Ed Harris, Diane Kruger, Matthew Goode, Joe Anderson, Bill Stewart, Phyllida Law, Ralph Riach, Nicholas Jones.
Rated PG-13
Note: Still available, but no longer free. 
---

Dances with Wolves (1990): Sent to protect an outpost on the frontier, Lt. John Dunbar is alone in the wilderness. Befriending the Sioux Indians, Dunbar slowly comes to revere those he once feared. But when the encroaching US Army threatens to overrun the Sioux, he is forced to make a choice that will forever change his destiny.
Set beginning in 1863.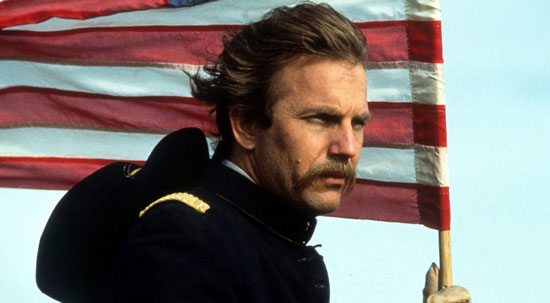 A simple story, magnificently told. – Roger Ebert
Starring Kevin Costner, Mary McDonnell, Graham Greene, Rodney A. Grant, Floyd "Red Crow" Westerman, Tantoo Cardinal, Robert Pastorelli, Charles Rocket, Maury Chaykin, Jimmy Herman.
Rated PG-13
Note: Still available, but no longer free. 
---

Defiance (2009): Based on an extraordinary true story, DEFIANCE is an action packed, epic tale of family, honor, vengeance and salvation during World War II. Daniel Craig, Liev Schreiber and Jamie Bell star as brothers who turn a primitive struggle to survive the Nazi regime into something far more consequential – a way to avenge the deaths of their loved ones by saving thousands of others.
It's a pretty good movie — a bold, uneasy mix of romance, political debate and vigorous action. – TIME Magazine
Starring Daniel Craig, Liev Schreiber, Jamie Bell, Alexa Davalos, Alan Corduner, Mark Feuerstein, Tomas Arana, Jodhi May, Kate Fahy.
Rated R (for violence and language)
---

De-Lovely (2004): Biography of the life of composer and songwriter Cole Porter, a kid from Indiana who became a household name. The focus is how Porter, a gay man, found his inspiration from the woman he married, socialite Linda Lee Porter.
Set beginning in 1919 in the Interwar era.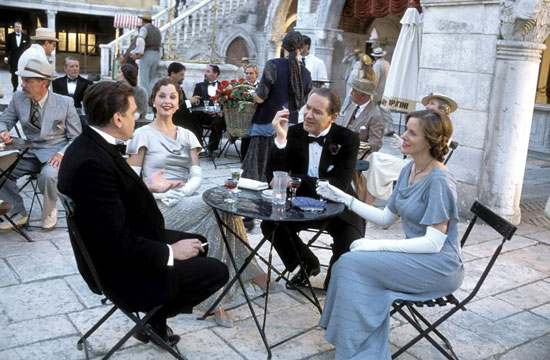 In voice, manner, patrician charm and private torment, Kevin Kline is perfection as legendary composer Cole Porter. – Rolling Stone
Starring Kevin Kline, Ashley Judd, Jonathan Pryce, Kevin McNally, Alan Corduner, Sandra Nelson, Keith Allen, James Wilby, Kevin McKidd.
Rated PG-13 
Note: Still available, but no longer free. 
---

Dirty Dancing (1987): In the summer of 1963, innocent 17-year-old Baby vacations with her parents at a Catskill's resort. One evening she is drawn to the staff quarters by stirring music. There she meets Johnny, the hotel dance instructor, who is as experienced as Baby is naive. Baby soon becomes Johnny's pupil in dance and love.
Chick flicks have hardly been bettered. – BBC
Starring Patrick Swayze, Jennifer Grey, Jerry Orbach.
Rated PG-13 Note:
Note: Still available, but no longer free. 
---

Drums in the Deep South (1951): This is the story of a Confederate attempt to stop Sherman's sweep through Georgia in his 'march to the sea'. The South's cannoneers set their artillery in an almost inaccessible mountain peak and successfully set about the destruction of Union supply trains. When a Union force is given the assignment of silencing the gun, it is discovered that the opposing commanders are close friends; and a fateful decision must be made in order for the Union to keep its life-line open.
Starring James Craig, Barbara Payton, Guy Madison, Barton MacLane, Craig Stevens, Tom Fadden, Robert Osterloh, Taylor Holmes, Robert Easton.
Not rated. 
---

The Duchess (2008): Georgiana Cavendish is a beautiful and clever woman who becomes a celebrity of British high society when she marries the Duke of Devonshire. Beloved for her trend-setting fashion designs as well as her political activism, Georgiana's fire and wit make her a beloved figure everywhere but her own home, where her cold and distant husband's control over her is stifling, soon sending her into the arms of a another man — an act that soon forces her to learn about the brutal difference in the rights afforded to 18th century men and women.
Set in the Georgian era.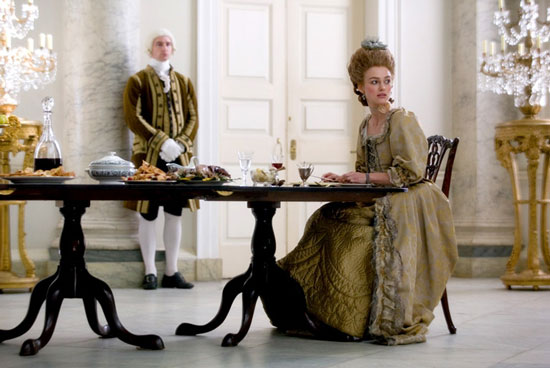 Although it skims the surface, The Duchess is an uncommonly well-crafted historical feminist tearjerker — both anti-patriarchal and a monument to motherhood. – New York Magazine
Staring Keira Knightley, Ralph Fiennes, Charlotte Rampling, Dominic Cooper, Hayley Atwell, Simon McBurney, Aidan McArdle, John Shrapnel, Alistair Petrie.
Rated PG-13
Note: Still available, but no longer free. 
---

The Enigma of Kasper Hauser (1974): Werner Herzog's film is based upon the true and mysterious story of Kaspar Hauser, a young man who suddenly appeared in Nuremberg in 1828, barely able to speak or walk, and bearing a strange note; he later explained that he had been held captive in a dungeon of some sort for his entire life that he could remember, and only recently was he released, for reasons unknown. His benefactor attempts to integrate him into society, with intriguing results. 
Herzog's film is based upon the true and mysterious story of Kaspar Hauser.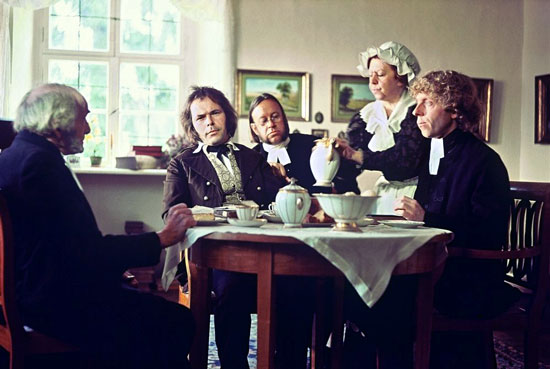 A lyrical film about the least lyrical of men. – Roger Ebert
Starring Bruno S., Walter Ladengast, Brigitte Mira, Johannes Buzalski, Alfred Edel, Volker Prechtel, Clemens Scheitz, Willy Semmelrogge, Enno Patalas.

In German with English subtitles.
Not rated.
---

Fitzcarraldo (1982): The story of Irishman Brian Sweeney Fitzgerald, an extremely determined man who intends to build an opera house in the middle of a jungle in the Amazon basin. Directed by Werner Herzog.
Set the early part of the 20th century.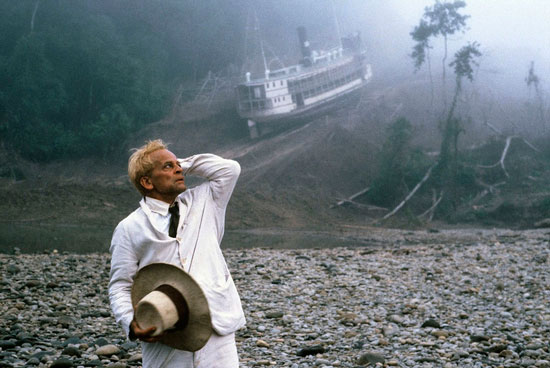 One of the great visions of the cinema… brave and epic – Roger Ebert
A fine, quirky, fascinating movie. It's a stunning spectacle, an adventure-comedy not quite like any other, and the most benign movie ever made about 19th-century capitalism running amok. – New York Times
Starring Klaus Kinski, Claudia Cardinale, Jose Lewgoy, Paul Hittscher, Miguel Angel Fuentes, Huerequeque Enrique Bohorquez, Bill Rose, Jean-Claude Dreyfus.
In German with English subtitles.
Not rated.
---

The Flowers Of War (2011): From internationally celebrated director Zhang Yimou (Raise the Red Lantern, Hero, House Of Flying Daggers) comes a story of love and war. The dangerous streets of Nanjing throw together a group of opposites -a flock of shell-shocked school children, a dozen seductive courtesans, and a renegade American posing as a priest to save his own skin, or so he thinks – all seeking safety behind a walled cathedral.
I can't get it out of my thoughts, and I recommend it highly. – New York Observer
Starring Christian Bale, Ni Ni, Shigeo Kobayashi, Huang Tianyuan, Tong Dawei , Atsuro Watabe, Cao Kefan.
Rated R (for strong violence including a sexual assault, disturbing images, and brief strong language)
---

The Garden of the Finzi Continis (1970): Winner of best foreign film and directed by legendary award winner Vittorio de Sica (Bicycle Thieves), the film is a beautiful and haunting story of unrequited love set in WWII in Ferrara, Italy. Giorgio is a middle- class Jewish man who is desperately trying to win over Micol, a beautiful and priviledged Jewish woman who lives in the grand and secluded estate of Finzi Contini.
Set in the late 1930s.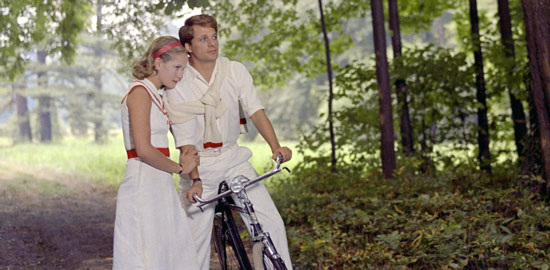 In telling of the disintegration of the Jewish community in one smallish Italian town, De Sica merges his symbols with his story so that they evoke the meaning of the time. The walled garden of the Finzi-Continis is his symbol for this waiting period. – Roger Ebert
Starring Romolo Valli, Lino Capolicchio, Helmut Berger, Fabio Testi, Dominique Sanda, Camillo Cesarei, Inna Alexeiff, Camillo Angelini-Rota, Cinzia Bruno.
In Italian with English subtitles.
Rated R (I believe for for some sexual content) 
Note: Still available, but no longer free. 
---

The Greatest Story Ever Told (1965): Director George Stevens disavowed gimmicks and, in his epic retelling of the Four Gospels of the New Testament, set this dramatization in a panoramic framework of splendidly evocative backgrounds, including the astonishing buttes of Utah. Jesus is portrayed by Max von Sydow in a difficult and highly praised performance. A huge all-star cast (including Charlton Heston as John the Baptist) animate the vast landscape of the film. Based on The Bible, Fulton Oursler's "The Greatest Story Ever Told" and radio scripts by Henry Denker.
Its deliberate pacing and dreamlike, otherworldly ambiance offer neither the entertainment value of The Ten Commandments nor the comparative psychological and historical realism of Zeffirelli's subsequent Jesus of Nazareth, yet it is arguably more evocative than either of the spirit of biblical literature. – Decent Films
Starring Max von Sydow, Dorothy McGuire, Robert Loggia, Claude Rains, Jose Ferrer, Marian Seldes, Charlton Heston, John Abbott, Rodolpho Acosta
Rated G
Note: Still available, but no longer free. 
Also see Thomas: Close to Jesus (2000). 
---

Hatfields and McCoys: Bad Blood (2012): A tragic cycle of violence ensnares two proud families in this historical drama. A Union soldier on his way home runs afoul of Jim Vance and his nephew Ellison Hatfield. Confederate sympathizers, they're furious with the idea of one of their neighbors fighting for the Union.
Starring Jeff Fahey, Christian Slater, Perry King, Priscilla Barnes, Kassandra Clementi, Sean Flynn.
Rated PG-13 
---

Heart of Glass (1977): A small village is renowned for its "Ruby Glass" glass blowing works. When the foreman of the works dies suddenly without revealing the secret of the Ruby Glass, the town slides into a deep depression, and the owner of the glassworks becomes obsessed with the lost secret. Directed by Werner Herzog.
Filled with some flat-out stunning nature cinematography, that places its events in a global context, the movie feels as if it takes place in a boundless world, and that sense of expansiveness makes its chronicle of the downfall of one small 18th-century Bavarian hamlet feel as if its an allegory about pressing global trends. – MovieMartyr
Starring Josef Bierbichler, Stefan Gutter, Clemens Scheitz, Sonja Skiba, Volker Prechtel.
In German with English subtitles.
Not rated.
---

The Iron Lady (2011): Meryl Streep stars as Margaret Thatcher in this surprising and intimate portrait of the first and only female Prime Minster of the United Kingdom. Smashing through the barriers of gender and class, Thatcher is arguably one of the 20th century's most influential women. THE IRON LADY weaves the intricacies of Thatcher's personal life with her policy decisions, focusing on the price that she paid for power.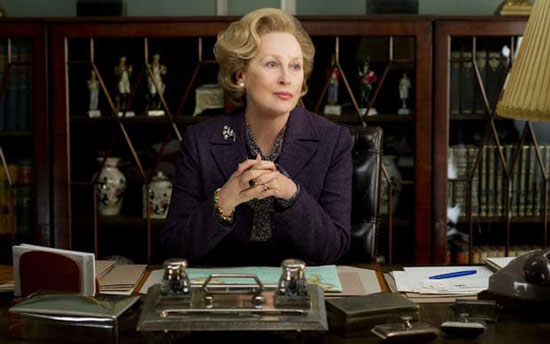 The film stars an unsurpassable Meryl Streep, whose ability to empathize with her characters has never been more gloriously impassioned than it is in this titanic performance. – New York Post
Starring Meryl Streep, Jim Broadbent, Harry Lloyd, Anthony Head, Alexandra Roach, Roger Allam, Richard E. Grant, Susan Brown, Olivia Colman.

Rated PG-13
---

King and Country (1965): A tough, no-nonsense British Army lawyer (Dick Bogarde) is assigned to defend a lowly private (Tom Courtenay) at his court martial. The private has been accused of desertion during battle. The lawyer, Captain Hargreaves, is convinced this young man should fry. However, as the trial progresses and the strain of three horrible years endured at the Allied front is revealed, the more he is compelled to spare the youth from a firing squad.
Starring Dirk Bogarde, Tom Courtenay, Leo McKern, Barry Foster, Peter Copley, Keith Buckley, Jeremy Spencer, Larry Taylor, James Villiers.
Not rated.
---

Kon-Tiki (2013): Based on the award-winning documentary, KON TIKI is the story of legendary Norwegian explorer Thor Heyerdahl. In 1947, he and five other men crossed the Pacific Ocean in a balsa wood raft, proving that pre- Columbian South Americans could have crossed the sea and settled the Polynesian islands. After financing the trip through loans and donations, they set off on this epic 101-day journey across 4,300 miles of dangerous open water, as the world watched.
The top-notch adventure tale "Kon-Tiki" is an old- fashioned entertainment, complete with a lead who physically recalls Peter O'Toole in "Lawrence of Arabia." – New York Daily News
Starring Pal Sverre Hagen, Anders Bassmo Christiansen, Jakob Oftebro, Tobias Santelmann, Odd Magnus Williamson, Gustaf Skarsgard, Agnes Kittelsen.
Rated PG-13 
---

Korkoro (2010): In this passionate WWII drama, a tightly-knit family of Gypsies journeys through occupied France, trying to avoid the violent Vichy patrols. Korkoro unearths the hidden story of the Romany people's joys and struggles during the war. Along the way a young French orphan named Claude joins their ranks, and is initiated into their culture. Under the tutelage of acrobatic wild man Taloche, Claude learns to love his adoptive family.
Starring James Thierree, Marc Lavoine, Marie-Josee Croze, Mathias Laliberté.
In French with English subtitles.
Not rated.
---

La France (2007): Filmmaker Serge Bozon reinvents the war film in this dark and lonely fairytale-like vision of WWI France. French farm girl Camille disguises herself as a soldier during WWI and goes in search of her estranged love.
Without ever surrendering its deadpan naturalism, La France becomes increasingly poetic: The seasons change, the landscape grows barren, and the stars in the sky take their names from the dead men below. – Village Voice
Starring Sylvie Testud, Pascal Greggory, Guillaume Verdier, Francois Negret, Laurent Talon, Guillaume Depardieu.
In French with English subtitles.
Not rated.
---

The Magic Box (1951): William Friese-Greene was the first man to produce and patent a commercially practical motion-picture camera based on the principles still used today. He lived for his work, sacrificing himself and his family and fortune to satisfy an obsession – to make pictures move. This is his story and the story of the two women who loved him.
Starring Robert Donat, Margaret Johnston, Maria Schell.
Not rated.
---

Mandie and the Secret Tunnel (2009): When unexpected events drive Mandie Shaw away from her log cabin home in 1899, she convinces her Cherokee friends to guide the way. After a treacherous journey, they reach the mansion of Mandie's Uncle John only to discover that his ship has been lost at sea. When strangers arrive claiming to be the rightful heirs to Uncle John's fortune, Mandie and her friends find themselves in a race through hidden passages to locate Uncle John's will.
Starring Dean Jones, Lexi Johnson, William Yelton, Amanda Waters, Gezell Fleming, Dave Blamy.

Based on the children's book by Lois Leppard.
Rated G
---

The Master (2012): A World War II veteran (Joaquin Phoenix, Walk the Line) arrives home from war unsettled and uncertain of his future – until he becomes the right-hand man to a charismatic intellectual known as "The Master" (Philip Seymour Hoffman of Capote, Doubt) whose faith-based organization begins to catch on in America.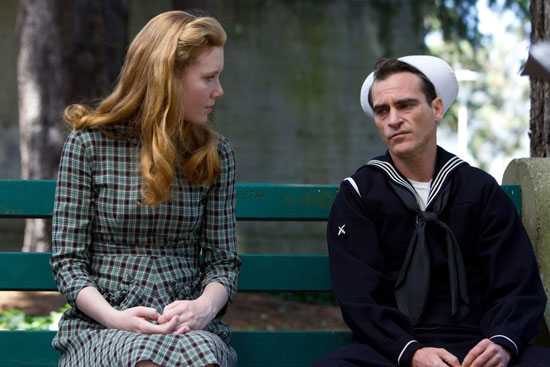 The Master is a work that demands attention, and it satisfies on many levels – it is a film of intelligence and ambition, teeming with ideas, assembled with fearless artistry. – Philadelphia Inquirer
Starring Joaquin Phoenix, Philip Seymour Hoffman, Amy Adams, Laura Dern, Jesse Plemons, David Warshofsky, Rami Malek, Price Carson, Mike Howard.
Rated R (for sexual content, graphic nudity and language)
---

Miral (2011): From director Julian Schnabel, comes MIRAL, the story of four women whose lives intertwine in the starkly human search for justice, hope, and reconciliation amid a world overshadowed by conflict, rage, and war. The story begins in war-torn Jerusalem in 1948 when Hind Husseini opens an orphanage for refugee children. One of the children is seventeen-year-old Miral who arrived at the orphanage 10 years earlier. On the cusp of the Intifada resistance, Miral is assigned to teach at a refugee camp where she falls for a fervent political activist, Hani.
Starring Hiam Abbass, Freida Pinto, Yasmine AlMasri, Ruba Blal, Alexander Siddig, Omar Metwally, Willem Dafoe, Vanessa Redgrave, Stella Schnabel.
Rated PG-13
---

My Week With Marilyn (2011): In the summer of 1956, 23-year-old Colin Clark joined the set of THE PRINCE AND THE SHOWGIRL as an assistant determined to make his way up in the film business. His diary, released 40 years later, documented the tense interactions between Sir Lawrence Olivier and the iconic Marilyn Monroe. But a week was missing from that account, and this is the story of that week – an experience Clark will never forget.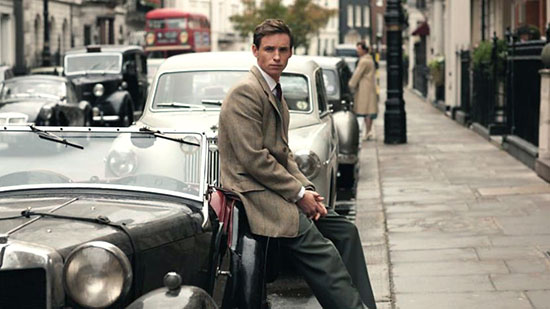 What matters is the performance by Michelle Williams. She evokes so many Marilyns, public and private, real and make-believe. We didn't know Monroe, but we believe she must have been something like this. – Roger Ebert
Starring Michelle Williams, Eddie Redmayne, Kenneth Branagh, Dougray Scott, Julia Ormond, Judi Dench, Dominic Cooper, Emma Watson, Toby Jones.
Rated R (for some language) 
---

Nicholas Nickleby (2002): One of Charles Dickens' best-loved (and most complex) stories receives its fourth feature film adaptation in this lively historical comedy-drama. After Nicholas' father dies and leaves the family penniless, the Nickleby family moves to London to stay with their Uncle Ralph. Ralph turns abusive and separates the family, which includes sending Nicholas to the cruel and wicked Wackford Squeers. At this, Nicholas sets up an escape from the school and sets off to reunite the Nickleby family.
Set in the Victorian era, this version advances the time frame from the 1830s to the 1850s.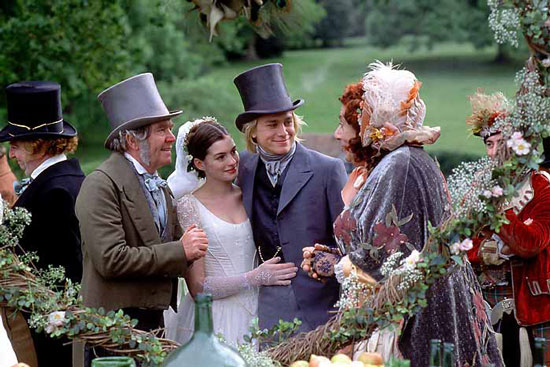 The director has produced a colorful, affecting collage of Dickensian moods and motifs, a movie that elicits an overwhelming desire to plunge into 900 pages of 19th-century prose. – The New York Times
Starring Jamie Bell, Jim Broadbent, Tom Courtenay, Alan Cumming, Edward Fox, Romola Garai, Anne Hathaway, Dame Edna Everage, Charlie Hunnam.
Rated PG 
Note: Still available, but no longer free. 
---

Prince Killian and the Holy Grail (2011): During the Third Crusade in Palestine, the heroic knight-errant Prince Killian is entrusted with a sacred mission: to retrieve the Holy Grail from the clutches of an evil lord. Killian, with the assistance of his loyal sidekicks – clever young Crispin, portly Goliath, and the beautiful Viking Princess Sigrid of Thule – must leap into action in order to reclaim the Grail, and possibly turn the tide of the Crusades!

Starring Sergio Peris-Mencheta, Natasha Yarovenko, Asier Etxeandia, Gary Piquer, Alejandro Naranjo, Roberto Alvarez.
Not rated.
---

The Retrieval (2014): On the outskirts of the U.S. Civil War, The Retrieval follows a fatherless 13 year-old boy sent north by his bounty hunter gang on a dangerous mission to retrieve a wanted man under false pretense. During their journey towards the unwitting man's reckoning, the initially distant pair develops unexpected bonds. 
Thrilling and grounded in historical research, The Retrieval serves as an insight into the little-told story of the grey area between slavery and emancipation, and the horrific moral dilemma that comes with being forced to betray your fellow-man.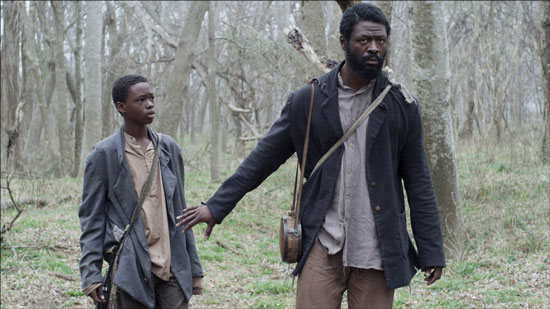 Set in 1864. 
Equal parts suspenseful road movie, persuasively detailed period drama and emotionally resonant coming-of-age story, The Retrieval is an outstanding example of regional indie filmmaking accomplished with limited resources and an abundance of skill. – Variety
Starring Tishuan Scott, Ashton Sanders, Keston John, Bill Oberst, Jr, Christine Horn, Alfonso Freeman.
Not rated.
---

The Sapphires (2013): In 1968, four smart, gutsy young Australian Aboriginal women become unlikely stars by singing for the U.S. troops in Vietnam. With the help of an R&B-loving Irish musician, Dave Lovelace, they transform themselves into a sizzling soul act and set out to make a name for themselves hundreds of miles from home. Inspired by a true story, THE SAPPHIRES is a celebration of music, family, and self-discovery.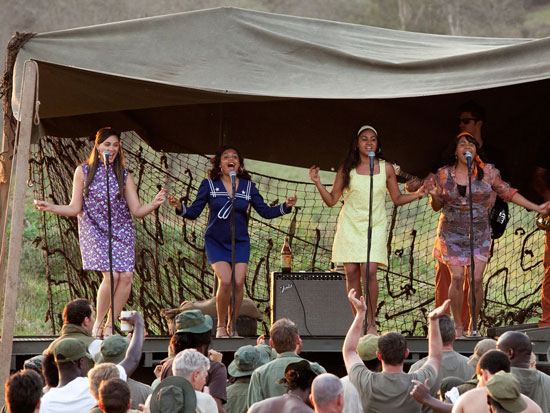 The Sapphires is glossy and often silly, but it's zippy enough to make the tour worthwhile. – The Guardian
Starring Chris O'Dowd, Deborah Mailman, Jessica Mauboy, Shari Sebbens, Miranda Tapsell, Tory Kittles, Eka Darville, Lynette Narkle, Kylie Belling.

Rated PG-13 
Note: Still available, but no longer free. 
---

True Grit (2010): A powerful story of vengeance and valor set in an unforgiving and unpredictable frontier where justice is simple and mercy is rare. Mattie Ross, is determined to avenge her father's blood by capturing Tom Chaney, the man who shot and killed him for two pieces of gold. Just fourteen, she enlists the help of Rooster Cogburn, a one-eyed, trigger- happy U.S. Marshall with an affinity for drinking and hardened Texas Ranger LaBoeuf to track the fleeing Chaney.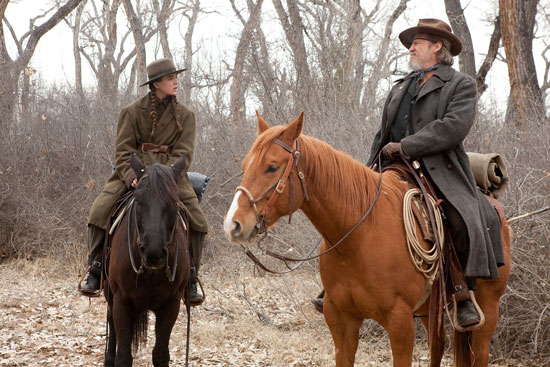 Fourteen-year-old Mattie Ross (Hailee Steinfeld) joins an aging U.S. Marshal (Jeff Bridges) and another lawman (Matt Damon) in tracking her father's killer into hostile Indian territory in Joel and Ethan Coen's adaptation of Charles Portis' original novel. Sticking more closely to the source material than the 1969 feature adaptation starring Western icon John Wayne, the Coens' True Grit tells the story from the young girl's perspective, and re-teams the celebrated filmmaking duo with their No Country for Old Men producing partner Scott Rudin.
This True Grit is a very impressive piece of work, beautifully photographed by Roger Deakins, and if you had never seen the original, it might be getting even higher praise. – The Guardian

Starring Jeff Bridges, Josh Brolin, Matt Damon, Hailee Steinfeld, Barry Pepper, Bruce Green, Dakin Matthews, Elizabeth Marvel.
Rated PG-13 
---

The Watsons Go To Birmingham (2013): The Watsons set out on a family road trip where their experiences give them a newfound courage to stand up for what is right and helps them grow stronger as a family in the process.
Based on the bestselling book, the film chronicles an African-American family from Flint, Michigan, and how they are drastically changed while visiting Grandma in Alabama during the height of the civil rights movement in the summer of 1963.
Warm family drama brings the civil rights movement to life. – Common Sense Media
Starring David Alan Grier, Anika Noni Rose, Wood Harris.
Rated TV-PG 
Note: This doesn't come up in search results, but scroll through the Kids section to find it. 
---

W.E.(2012): Madonna's beautifully crafted film tells the story of Wally Winthrop, a lonely New Yorker who finds a welcome escape from her troubled relationship when she begins to explore the ultimate love story: King Edward VIII's scandalous abdication of the British throne for the woman he loved, American divorcee Wallis Simpson.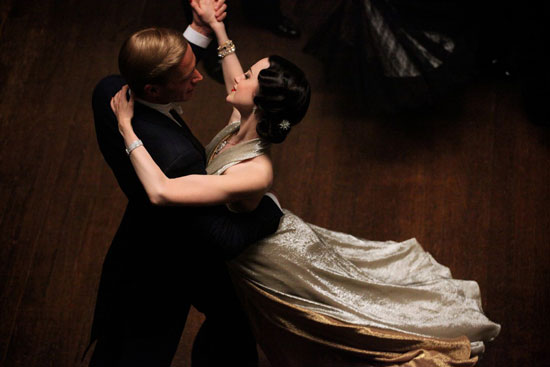 W.E. tells the story of two fragile but determined women – Wally Winthrop and Wallis Simpson – separated by more than six decades. In 1998, lonely New Yorker Wally Winthrop (Abbie Cornish) is obsessed with what she perceives as the ultimate love story: King Edward's VIII's abdication of the British throne for the woman he loved, American divorcée Wallis Simpson. But Wally's research, including several visits to the Sotheby's auction of the Windsor Estate, reveals that the couple's life together was not as perfect as she thought. Weaving back and forth in time, W.E. intertwines Wally's journey of discovery in New York with the story of Wallis (Andrea Riseborough) and Edward (James D'Arcy), from the glamorous early days of their romance to the slow unraveling of their lives in the decades that followed.
Bold, confident and not without amusing moments. – The Daily Telegraph
Starring Abbie Cornish, Andrea Riseborough, James D'Arcy, Oscar Isaac, Richard Coyle, David Harbour, James Fox, Judy Parfitt, Haluk Bilginer.
Rated R
---

Woyzeck (1979): Franz Woyzeck (Kinski) is a hapless, hopeless soldier, alone and powerless in society, assaulted from all sides by forces he cannot control. Directed by Werner Herzog and based on the classic play by Georg Buchner.
Set in mid-nineteenth century provincial Germany.
Starring Klaus Kinski, Eva Mattes, Wolfgang Reichmann, Willy Semmelrogge, Josef Bierbichler, Herbert Fux, Irm Hermann, Volker Prechtel.

In German with English subtitles.
Not rated.
---

There's more: For Christmas, there's An American Christmas Carol (1979).  
If you like Westerns, you'll find quite a few, like The Virginian, The Long Ride Home, Gunfighter, The Way of the West, and Wild Bill Jickok: Swift Justice.
For Chinese period movies, look for Three Kingdoms: Resurrection of the Dragon, Jade Warrior, Shaolin Warrior, Empire of Assassins, The Warring States and Sword Identity.
There are some animated classics for the kids, like Charles Dickens' David Copperfield, Great Expectations, Pickwick Papers, A Tale of Two Cities, Oliver Twist, Nicholas Nickelby, The Old Curiosity Shop and A Christmas Carol. You'll also find animated versions of the period classics The Black Tulip, The Corsican Brothers, Sherlock Holmes, Robin Hood, The Three Muskateers, and The Legend of Titanic. Note: not all of these come up in search results, but scroll through the Kids section to find them. Also scroll through the Kids section to find Miracle of Marcelino, the story of an orphan abandoned as a baby on the steps of a monastery in nineteenth-century Spain. 
---

Are there other free period dramas on Movies on Us?
VUDU occasionally offers some free first episodes of television series. Previously in the historical / costume drama genre, you could watch the first episodes of Victoria (full-length UK version), Game of Thrones, and Ripper Street for free with ads, so it's worth checking periodically to see if a newly added series has a free episode.
---
---

Free Period Dramas Newly Added to VUDU

New and available as of June, 2017: A Viking Saga, Beauty and the Beast (the 1987 movie starring John Savage, Rebecca De Mornay), The Black Stallion Returns (1940s set), Blue Sky (see below), Curse of the Zodiac, The Extraordinary Adventures of Adele Blanc-Sec (Based on a popular French comic-book series about a pre-WWI journalist who investigates mystical occurrences, the 2010 PG rated historical fantasy piece is set in Paris in 1912), Flesh & Blood (16th century set, starring Jennifer Jason Leigh and has a historical basis), The Iron Ivan, Posse, Quigley Down Under (a PG-13 Australian Western starring Tom Selleck with some redeeming qualities), Shanghai Surprise (set in Japanese occupied China in 1937, starring Sean Penn and Madonna), Sleeping Beauty (1987 with Morgan Fairchild as the queen), and The Wicked Lady (this 1983 re-make of the 1945 film stars Faye Dunaway as Lady Barbara Skelton, a 17th-century English noblewoman who rides and robs for fun with a highwayman (Alan Bates) by night).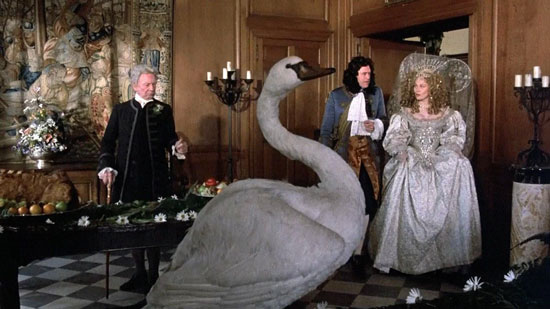 Willow and Thatch picks for what to watch of the recently added movies: The Extraordinary Adventures of Adele Blanc-Sec for family viewing, The Wicked Lady ("She seduced, robbed and murdered…That was on her good days." Rated R, an adventure-comedy with a strong cast and fairly lavish production values, it's so over-the-top it's worth a watch once in a lifetime), Beauty and the Beast and Blue Sky (Set in the early 1960s and starring Jessica Lange and Tommy Lee Jones, it's the PG-13 story of family falling apart and a military cover-up).
Strangely not everything comes up in search results, but you can find them all in the Movies On Us section of VUDU, here.
---
---

Want to stream more full period dramas (plus commentaries, behind-the scenes videos, trailers and more) online for free? Then head on over to the Willow and Thatch YouTube Channel – it's always on, and always period!
About Vudu: Vudu delivers the latest movies and TV to almost every web-enabled device, across every major platform. With over 100,000 titles that can be watched on hundreds of millions of devices, Vudu is one of the fastest-growing video on-demand services. Founded in 2004 and acquired by Walmart in 2010, Vudu provides a premium entertainment experience with the latest in digital video and entertainment technology, including 4K Ultra High Definition, Dolby Vision HDR, and Dolby Atmos Cinema Sound.
Be sure to wander over to the Best Period Films List for more suggestions of what costume and historical dramas to watch.
SaveSave
SaveSaveSaveSave
SaveSave
SaveSave
SaveSave
SaveSave
SaveSave
SaveSave
SaveSave
SaveSave
SaveSave
SaveSave