Last Updated on April 11, 2023
If you are reading this and live in the United States, it's a fair guess that you love period dramas. You probably enjoy watching shows set in the 18th and 19th centuries, historical dramas, and sweeping romances that take place in eras other than our own. And if the movie or TV series is also a British costume drama, you probably think that's all the better.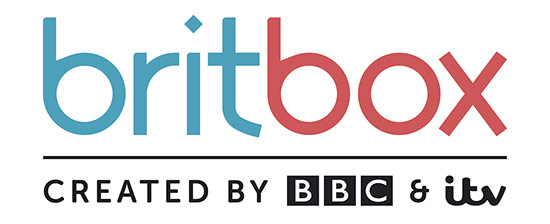 ---
To help keep this site running: Willow and Thatch may receive a commission when you click on any of the links on our site and make a purchase after doing so.
---
Americans weren't always enamored by British period drama, but 50 years ago, Masterpiece Theatre on PBS changed that. The anthology series made primetime television viewing more sophisticated, bringing viewers into the lives of people who lived across the pond, both upstairs and downstairs, decades and centuries ago.
Because of Masterpiece Theatre, BBC and ITV programs flooded the homes, and hearts, of Americans, and a long-lasting love affair with Brit TV was born. But some Americans certainly love British period drama more than others. And some states watch a whole lot more period drama than others.
BritBox, the streaming service from BBC and ITV, shared with us the US states watch the most, and least period drama, based on their viewership between November 2020 and January 2021.
Below, from #10 to #1, we list the top 10 states that indulge in, and eschew, their British period dramas.
Then we reveal BritBox's 10 top-watched period dramas, based on overall viewership during the same months.
In case you are not familiar with BritBox, the service brings the best of British programming to North Americans, with many of the shows debuting with their launch in the UK. While BritBox is home to a variety of genres and hit British programs, they have one of the most comprehensive catalogs of historical / costume / period drama, and at the close of last year, added 75 period dramas to their line-up.
You can subscribe to BritBox on their website, or through the Prime Video BritBox Add-On Channel. If you watch BritBox through the Add-On Channel, you can click on "Add to your WATCHLIST" in the top 10 period dramas list below, to do just that.
---
---
Top 10 States Who Watched the Least Period Drama
10. Michigan
9. Kansas
8. Tennessee
7. Nebraska
6. Alabama
5. Ohio
4. Indiana
3. North Dakota
2. Wyoming
1. South Dakota (Why, South Dakota, why?)
---
---
Top 10 States Who Watched the Most Period Drama
10. Montana
9. Massachusetts
8. Iowa
7. Idaho
6. California
5. Arkansas
4. Oregon
3. Alaska
2. New Mexico
1. Oklahoma (Well done, you!)
---
---
Top 10 Period Dramas Watched on BritBox
Counting down from 10 to 1, here are the 10 most viewed period dramas on BritBox in recent months. If you haven't watched all 10, read on for the descriptions and cast, so you can start watching something you'll probably love. Fun fact: Brendan Coyle is in 3 of the 10 on this list!
10. The Paradise (2013 – 2014)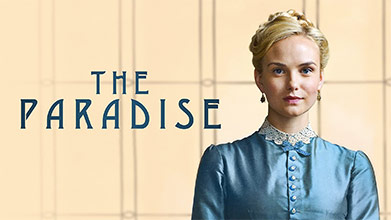 Bill Gallagher's adaptation for the BBC of The Ladies' Paradise, the classic French novel by Emile Zola, relocates the love story to a thriving Northern city in 1870s Britain. Denise Lovett, a young woman, moves to the city and is lured by the intoxicating charms and luxuries of Britain's first glamorous department store, The Paradise. But before long, intoxicated by the potential of the modern world, she will turn her ambitious and inspired eye to the store's ladieswear department, meanwhile catching the eye of the shop's dashing and reckless owner, John Moray, a grieving widower with a secret.
Starring Joanna Vanderham, Sarah Lancashire, Elaine Cassidy, Matthew McNulty, Patrick Malahide, Sonya Cassidy, Lisa Millett, David Bamber, Ruby Bentall, Adrian Scarborough, Julia Ford.
---
9. Anna of the Five Towns (1985)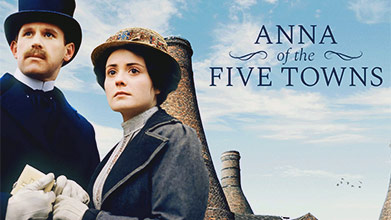 This mini-series adaptation of the 1902 novel of the same title by Arnold Bennett is set in England's Potteries of the 1890s. Anna is the daughter of a rich but miserly widower, who at the age of twenty-one enters into a new world from which she has been completely sheltered — one where money rules. As she struggles to cope with newfound wealth, she also encounters blossoming love, and fights for independence from her domineering father.
Starring Lynsey Beauchamp, Anne Blackman, Katie Carey, Anna Cropper, Peter Davison, Emrys James, John Bott, Edward Kelsey, Anton Lesser, Hilary Mason.
---
8. Little Dorrit (2008)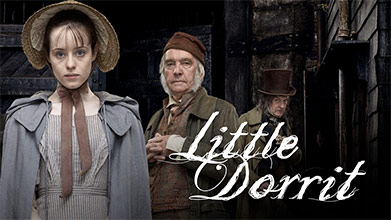 Acclaimed screenwriter Andrew Davies' (Pride and Prejudice, Bleak House) screenplay brings to life Charles Dickens's powerful story of struggle and hardship in 1820s London. When Arthur Clennam returns to England after many years abroad, his curiosity is piqued by the presence in his mother's house of a young seamstress, Amy Dorrit. His quest to discover the truth about "Little Dorrit" takes him to the Marshalsea Debtors Prison, where he discovers that the dark shadows of debt stretch far and wide. Filled with humorous yet tragic characters, "Little Dorrit" is a stirring rags to riches to rags story, exposing the underbelly of nineteenth century British society as only Dickens can. Read our REVIEW
Starring Claire Foy, Matthew Macfadyen, Judy Parfitt, Emma Pierson, Alun Armstrong, Eddie Marsan, Jason Thorpe, Sebastian Armesto.
---
7. Sense and Sensibility (2008)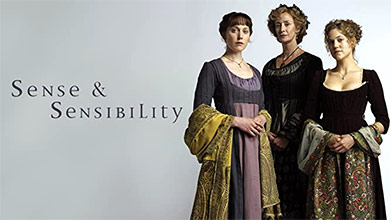 No British period drama list would be complete without Jane Austen. She shows up here in the form of Andrew Davies' romantic and stylish 3-episode BBC adaptation of her classic novel. Marianne Dashwood wears her heart on her sleeve when she falls in love with the charming but unsuitable John Willoughby, ignoring her sister Elinor's warning that her impulsive behavior leaves her open to gossip and innuendo. Elinor, sensitive to social convention, struggles to conceal her own romantic disappointment, even from those closest to her. Will the sisters learn that sense must mix with sensibility if they are to find personal happiness in a society where status and money govern the rules of love?
Starring Hattie Morahan, Janet McTeer, David Morrissey, Linda Bassett, Dominic Cooper, Claire Skinner, Dan Stevens, Charity Wakefield, Ray Gardner, Anna Madeley, Mark Williams, Tim McMullan.
---
6. The Tenant of Wildfell Hall (1996)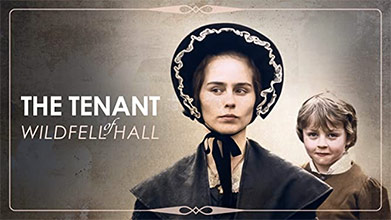 After moving to a remote village with her son in the 19th century, a woman remains mysteriously silent about her past – until she becomes the focus of malicious village gossip. This BBC mini-series is an adaptation of Anne Bronte's 1848 frank and passionate story of a woman's desperate bid for independence, in an age when marriage was a woman's only choice – featuring an all-star cast.
Starring Toby Stephens, Tara Fitzgerald, Rupert Graves, Sarah Badel, Sean Gallagher, Jonathan Cake, Pam Ferris, James Purefoy, Kenneth Cranham.
---
5. Daniel Deronda (2002)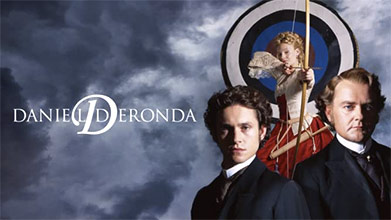 Another British period drama adapted by Andrew Davies for BBC made the list! In George Eliot's love story, the spirited Gwendolen Harleth falls for Daniel, a sensitive, intelligent young man, haunted by the secrets that surround his birth. Though entranced with Daniel, Gwendolen is forced into an oppressive marriage to Henleigh Grandcourt, while Daniel finds a new life through his friendship with Mirah Lapidoth. Daniel Deronda is George Eliot's last, most ambitious novel, set in Victorian high society.
Starring Jodhi May, Edward Fox, Amanda Root, David Bamber, Celia Imrie, Jamie Bamber, Georgie Glen, Hugh Dancy, Romola Garai, Hugh Bonneville.
---
4. Catherine Cookson's The Glass Virgin (1995)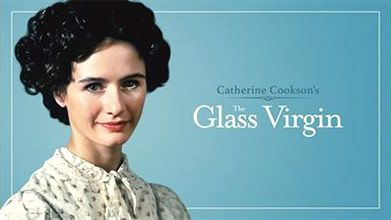 In this adaptation of the British author's novel set In 19th century England, Annabella Lagange is a a wealthy young socialite living a life of luxury. Annabella is blissfully unaware that her father Edmund is a wastrel and a womanizer, with debts threatening to ruin the wealthy family into which he married. Also unbeknownst to her is a life-shattering secret that looms over her and her family. Upon her discovery of the secret, Annabella rejects her sheltered life and turns to Manuel Mendoza, a family employee and childhood friend who helps her develop a new sense of self-worth.
Starring Emily Mortimer, Nigel Havers, Brendan Coyle, Jean Heywood, Sylvia Syms, Jan Graveson, Christine Kavanagh, Avril Elgar, Jack McBride.
---
3. North & South (2004)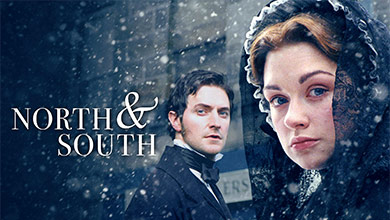 Elizabeth Gaskell's tale of love across social divides is brought to life in Sandy Welch's four-part BBC adaptation. When Margaret Hale exchanges her middle-class rural life for a northern mill town, she witnesses the hardships of the poor working class firsthand and develops contempt for mill owner John Thornton. A beloved romantic British period drama that warrants watching time and time again.
Starring Daniela Denby-Ashe, Richard Armitage, Sinead Cusack, Tim Pigott-Smith, Pauline Quirke, Brendan Coyle, Lesley Manville, Jo Joyner, Tim Faraday, Kay Lyon. Tom Charnock, John Light, Emma Ferguson, Travis Oliver, Rupert Evans, Anna Maxwell Martin, Brian Protheroe.
---
2. The Lady Vanishes (2013)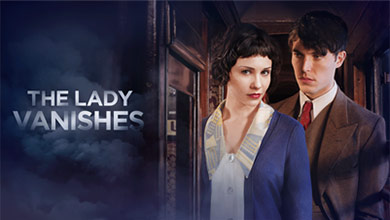 In this feature-length mystery thriller, beautiful, young socialite Iris Carr befriends a kindly English middle-aged woman while traveling solo by train on holiday. Bored with the raucous and unsociable behavior of her friends whilst on holiday, resolves to seek out some tranquillity and travel home alone. Iris' expectations of peace are short-lived when, at the railway station, she suddenly faints. She wakes in time to be rushed onto the train, but with a pounding head and a feeling of being in a dream. This closed-door mystery classic based on Ethel Lina White's novel The Wheel Spins investigates the question of madness and isolation set among increasingly sinister passengers and a train barreling through Europe toward a dangerous and dizzying final destination: the truth.
Starring Tuppence Middleton, Keeley Hawes, Julian Rhind-Tutt, Sandy McDade, Pip Torrens, Stephanie Cole, Gemma Jones, Benedikte Hansen, Charles Aitken.
---
1. Downton Abbey (2011 – 2016)
Maybe it should be no surprise that this is the most-watched period drama on BritBox; "Downton Abbey" is the phenomenon that changed the face of British television forever. This Edwardian drama follows the lives and affairs of the elite Crawley family and their servants… but you already knew that.
Starring Hugh Bonneville, Laura Carmichael, Jim Carter, Michelle Dockery, Brendan Coyle, Dan Stevens, Joanne Froggatt, Robert James-Collier, Phyllis Logan, Elizabeth McGovern, Allen Leech, Sophie McShera, Lesley Nicol, Penelope Wilton, Maggie Smith, Kevin Doyle, Jessica Brown Findlay, Lily James.
---
Start your BritBox free trial here. 
---
If you enjoyed this post, be sure to see The Period Films List, with the best British, historical and costume dramas sorted by era. BritBox Adds 75 Period Dramas is here, and for a list of period-set mysteries added to BritBox in 2020, see this page.