Last Updated on January 5, 2020
The latest film adaptation of Louisa May Alcott's classic novel Little Women has finally been released.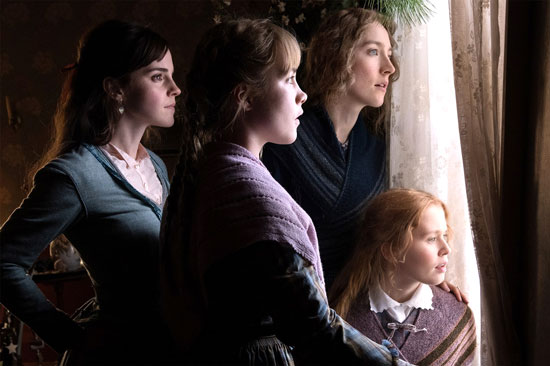 ---
To help keep this site running: Willow and Thatch may receive a commission when you click on any of the links on our site and make a purchase after doing so. 
---
Many fans of the book and its other adaptations, including the 1994 version starring Winona Ryder, are ready to see this new vision of their favorite story unfold on the big screen. But for any who are still deciding whether to see it or not, here are five reasons to look forward to the new "Little Women" movie.
Directed by Greta Gerwig from her own screenplay, the 2019 PG-rated period drama stars Saoirse Ronan, Florence Pugh, Eliza Scanlen, Laura Dern, and Meryl Streep, Emma Watson, Timothée Chalamet.
---
---
The screenplay was also inspired by other Alcott works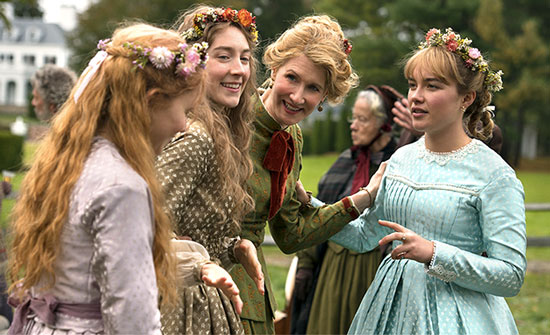 The trailer for the film reveals an inspired speech by an impassioned Jo March (Saoirse Ronan), as she expresses her ambitions beyond late-19th-century society's expectations of her. She seems to be expressing a very 21st century sensibility, but the words she says were written by Alcott, though not in Little Women. They are from her lesser known novel Rose In Bloom, spoken by the book's protagonist Rose Campbell:
We've got minds and souls as well as hearts; ambition and talents as well as beauty and accomplishments; and we want to live and learn as well as love and be loved. I'm sick of being told that is all a woman is fit for!
When writing the screenplay, Gerwig also drew from Alcott's letters and diaries to round out the storytelling. Gerwig "felt like [she] was seized by the spirit of Louisa May Alcott" (The Hollywood Reporter) while writing the script. For anyone who thinks that many of Alcott's works besides Little Women are worthy of the big screen treatment, Gerwig's film may serve as a gateway to other adaptations.
---
It celebrates women's freedom to make their own choices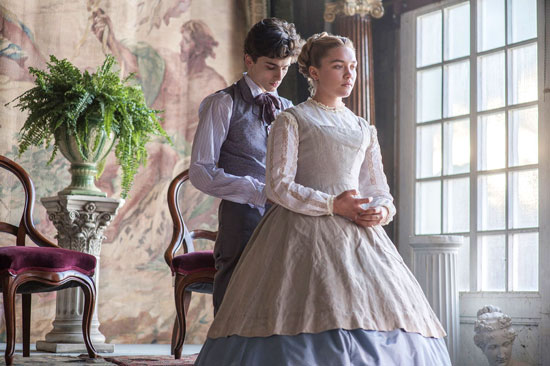 Little Women follows Jo's character the most, but importantly, each March sister embarks on her own journey into the world. Jo, Meg, Beth, and Amy choose very different paths, and Gerwig's adaptation intentionally highlights that all of their choices are equally valid.
While Jo works toward making a name for herself as a writer, Beth devotes herself to music and to helping the less fortunate. Amy pursues art, and Meg aspires to a rich and fulfilling life as a wife and mother.
In the trailer, Jo tries to convince Meg that they should strike out on their own and pursue independence, instead of Meg settling down and getting married. But Meg defends her choice, saying, "Just because my dreams are different than yours doesn't mean they're unimportant."
---
Saoirse Ronan as Jo March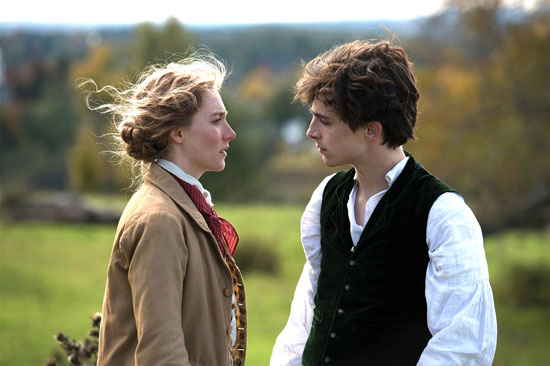 There's no doubt that "Little Women" protagonist Jo March was the most important role to get right when casting, and in Saoirse Ronan, this production has an excellent Jo. Ronan's ability to embody the emotional truth of her character (think Atonement, Brooklyn) gives her portrayal of feisty, impassioned Jo an honesty that will resonate with young women.
Ronan cared so much about the story and the part that she approached Greta Gerwig personally:
I've never done this before, but I went up to her and aggressively tapped her on the shoulder and said, 'So I know you're doing Little Women. I really think that I should be Jo.'
The actress has previously worked with Greta Gerwig on "Lady Bird," which Gerwig both wrote and directed, and for which Ronan was nominated for a Best Actress Academy Award.
Much like Ronan, Meryl Streep approached Gerwig. Excited to play Aunt March, the "battle-ax" who wants to give the girls a foundation in their family history and sense of tradition, Streep was also involved in developing Aunt March's character for the screenplay, collaborating with Gerwig on the message that Aunt March stands for and communicates to her nieces.
---
It will introduce a new generation to the story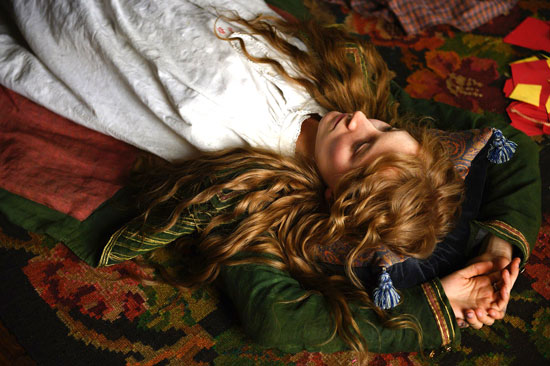 For those who grew up with the heartwarming novel and its beloved and acclaimed adaptations, going to see another "Little Women" film in the theater seems like a foregone conclusion. Each version of the story takes on a different angle, bringing to light new insights on the March women and their lives. For many fans, the joy will be in seeing a fresh new vision of their favorite characters and the Civil War era story.
But for others, a new generation unfamiliar with the work, a new "Little Women" may be the inspiration to pick up the book for the first time. If there is someone in your life who is new to the classic story, bring them to the theater, watch it together, and talk about the book that has enriched so many lives so fully. That is something to look forward to no matter what you ultimately feel about the latest adaptation.
---
There is already Awards buzz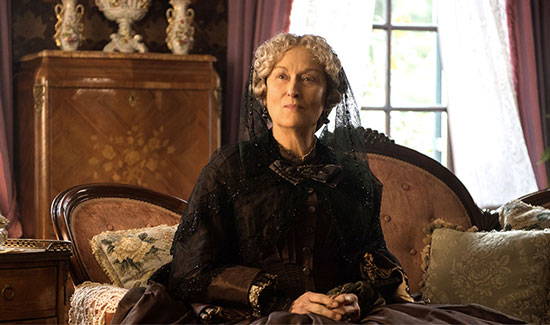 With filmmakers and a cast that are no stranger to acclaim, it's no surprise that "Little Women" is already considered award-calibre.
In many ways, the girls' mother Marmee and Aunt March are polar opposites, but both are important characters for grounding the story of the March sisters. And both are played by veteran actors whose roles could make "Little Women" a winner.
Meryl Streep (Aunt March) holds the record for the most Academy Award nominations of any actor, having been nominated 21 times. Laura Dern, who plays a Marmee who inspires her daughters to look toward the many possibilities of the future, has been nominated for two Oscars and an abundance of other acting awards, including a Golden Globe nomination for Best Supporting Actress in this year's "Marriage Story."
Most of the general public has not even seen the film yet, but among critics, industry insiders, and others who have seen advance screenings, there is a clear consensus that the movie will be a contender in many major film awards categories.
The film currently boasts a 97% critics' rating on Rotten Tomatoes, with reviews praising the performances as well as Gerwig's direction and writing. Ronan and the film's score composer, Alexandre Desplat, have both received Golden Globe nominations, and while Academy Award nominations have not been announced yet, critics are predicting nominations for Ronan, Gerwig, and Streep.
Only time will tell, of course, if the film will be an award winner, but with so much positive buzz, it seems like a film no one would want to miss.
---
Rhonda Watts loves all things historical and literary and often daydreams of living in past eras, but just for the clothes. She writes regularly at Rhonda Blogs About Books, a blog for all things bookish, and is one half of Pop DNA Podcast, a monthly show exploring the literary and historical influences in current popular media.
In the past she has worked as a teacher, a library page, and a docent for a history museum, and currently spends a lot of time daydreaming about making historical costumes that will probably never happen. She has a BA in English Literature, specializing in Victorian popular fiction, and lives in Tacoma, Washington with far too many books.
---
If you enjoyed this post, be sure to see The Period Films List, with British, historical and costume dramas sorted by era. You'll especially like the Best Period Dramas: Victorian Era List. Also see While You Wait for Little Women 2019, Little Women Adaptations for Film and TV, and Miss Alcott's Email.