Last Updated on February 4, 2018
A Quiet Passion is a 2016 British-American biographical film directed and written by Terence Davies about the life of American poet Emily Dickinson.
The biopic stars Cynthia Nixon as the American poet Emily Dickinson (1830 – 1886), following her from her early days as a young schoolgirl (played by Emma Bell) to her later years as a reclusive, unrecognized artist.
When The New York Times chief film critics, Manohla Dargis and A.O. Scott, shared their favorite movies of 2017, both picked A Quiet Passion. Dargos chose Terence Davies' biography of Emily Dickinson because the period drama transports us into her world: "… he brings you into Emily's everyday life, touching close to the people that she deeply loved and into the rooms that they shared. He shows you the beauty, grace, light and shadow that flowed into her and right through her pen."
Scott called the biopic unconventional, and praised it for gracefully "illuminating both her temperament and the austere, intellectually intense 19th-century New England environment that nurtured and constrained her gifts."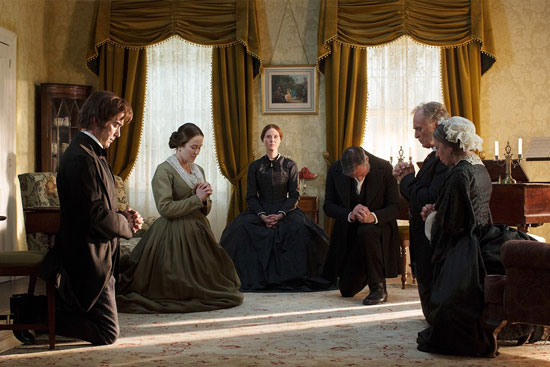 ---
To help keep this site running: Willow and Thatch may receive a commission when you click on the links on our site and make a purchase after doing so.
---
You may recognize Cynthia Nixon from her role of Petranilla in the 2012 television period drama World Without End, as well as from her years starring as Miranda Hobbes in Sex in the City.
A Quiet Passion is available to STREAM and is on DVD. Rated PG-13.*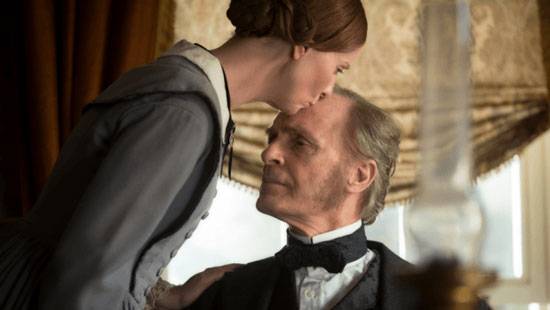 Fans of the classic BBC adaptation of Pride and Prejudice will be most excited to learn that Jennifer Ehle plays Lavinia Dickinson, sister to Emily. The last time we saw Ehle in a new costume drama was in A Little Chaos (2014) as Madame De Montespan.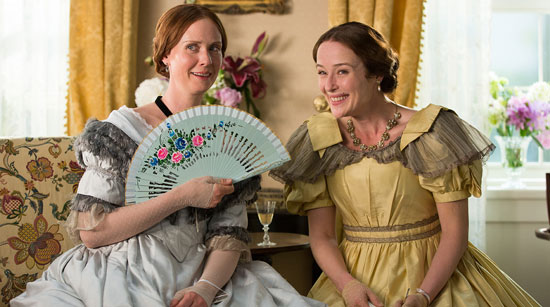 When film critic Dustin Chang asked Davies about Cynthia Nixon's performance, his response was overflowing with delight:
She was extraordinary. It is the most extraordinary performance. She is Emily Dickinson! She really is! There is this one shot where she turns around and it's Emily Dickinson. And Jennifer Earle, who plays her sister who is just radiant. When they have a rouse, you gotta watch out. They are family and they support each other to the hilt but when they fall out, they really fall out. And they really go for each other. They were quite wonderful. But that performance is the most extraordinary I've ever seen.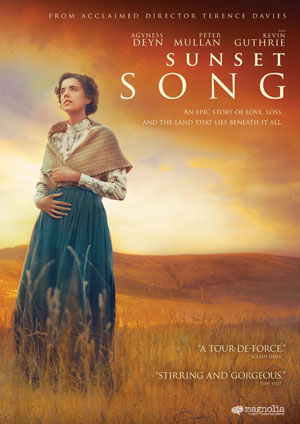 That's saying quite a lot, coming from Davies. Despite having made just 9 features in nearly 40 years (including Wharton's The House of Mirth), the filmmaker is often thought of as one of the greatest living British directors. He both directed, and wrote the screenplay for A Quiet Passion.
Davies' films are known for their striking visuals, and the painterly cinematography in A Quiet Passion comes to us from Florian Hoffmeister.
His most recent film is the just-released period piece Sunset Song, an adaptation of Lewis Grassic Gibbon's novel.
The cast of A Quiet Passion also includes Duncan Duff (The Tudors) as brother Austin Dickinson, Keith Carradine as the father, Joanna Bacon (Berkeley Square) as the mother, Jodhi May as Susan Gilbert, and Catherine Bailey (Mr Selfridge, And Then There Were None, Midsomer Murders) as Vryling Buffam.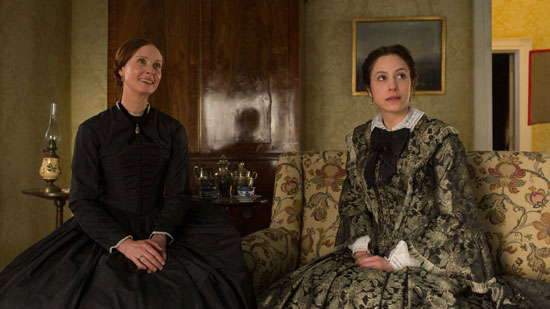 Jodhi May is pictured above (with Cynthia Nixon) as Susan Gilbert in A Quiet Passion. May was wonderful in the period dramas The Crimson Field (2014), Emma (2009), The Other Boleyn Girl (2003), Daniel Deronda (2002), The House of Mirth (2000) and Aristocrats (1999) among others. Willow and Thatch especially loved her in The Mayor of Casterbridge (2003) and The Turn of the Screw (1999).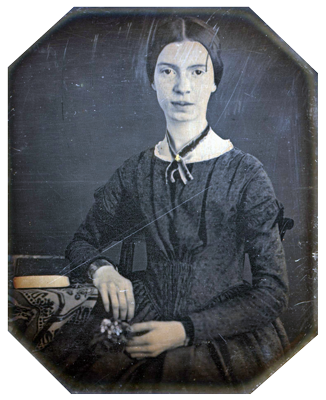 Davies drew inspiration for his screenplay from the only known photograph of Dickinson, the biographies that have been written about her, and from some 1,800 of her poems. The photo (left) shows a young Emily at the age of 16.
A Quiet Passion was filmed in Belgium and in the United States. Though it was mostly shot in studio in an exact replica of the Dickinson house (with two separate floors) because of budgetary constraints, some of the scenes with Emily Dickinson's home were filmed in Amherst, Massachusetts. And rightfully so, as it was both the place of her birth and death.
The whole production was just pure joy. There wasn't a single problem from beginning to end. Absolutely wonderful. Everything went right for A Quiet Passion. It was an absolute bliss. – Terence Davies
The scenes take place largely within a few rooms of the home and the garden, confining us in Dickinson's introversion: Davies imagines her biography and explores how Emily Dickinson's exceptional poems could come into being. The camera glides delicately into a life in which poetry takes up more and more space. Emily Dickinson communicates with the outside world via letters. Davies' biopic describes a talented woman's lonely and desperate struggle for recognition in a world dominated by men.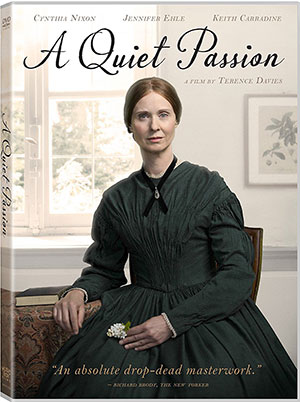 The real Emily Dickinson was an avid gardener amateur naturalist, and recent discoveries at the family home have unearthed the details of a conservatory that Edward Dickinson built for his daughters in 1855. A New York Times article shared that "Emily transformed the long-windowed room into a year-round garden where ferns unfurled their feathers, the perfumes of gardenias and jasmine sweetened the air, and fuchsia, carnations and "inland buttercups" bloomed alongside "heliotropes by the aprons full."" Her knowledge of botany and gardening shaped the narratives of her poetry, with plants being mentioned nearly 600 times. Though Dickinson spent most of her time at home after the age of 30, its grounds had flowering gardens and meadows and orchards of apple, pear, plum and cherry trees, that must have brought her great meaning, purpose and joy.

---
---
Praise has been in good measure for the historical drama. The New Yorker says "it's an absolute drop-dead masterwork," and the BFI calls it a "compelling and finally very affecting portrait of the poet." But not everyone has reviewed the film as favorably, with one of the major criticisms being a dialogue which feels forced. The BBC review says that "while there is plenty about A Quiet Passion that doesn't work, Davies' willfully demanding curio is so unconventional and sincere that it's easy to admire, and it has a few moments of magic which make it all worthwhile."
I just love Emily Dickinson's poetry. I think she is the greatest 19th century American poet. Although the very first thing I've ever read, I was 9 or 10, was The Song of Hiawatha, It has a great stretches in that octosyllabic rhyme. You can't ever forget it. I think Dickinson was a true genius and was well before her time. And the great poems are truly, truly great. It's so succinct, I mean it's distilled down to the bare essence. That's why it's so powerful. – Terence Davies
Calling the film "dramatic and moving," The Hollywood News gave the film a five-star review at Berlin Film Festival, saying that "Nixon mesmerises in a career-best role as Dickinson. She is flawless in this film with every word spoken like a note from a perfectly tuned instrument, played perfectly from Davies's entrancing score. Reserved a spot at next year's Oscars."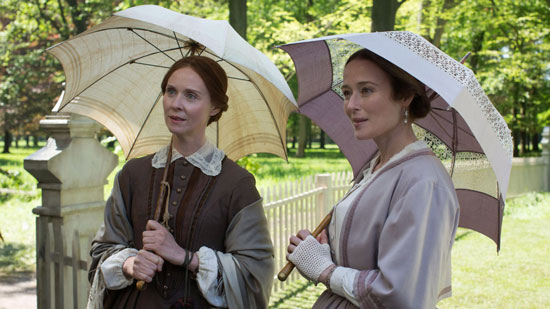 You can watch the trailer for the new Victorian era period drama below:
A Quiet Passion is available to STREAM and is on DVD.
What critics are saying:
One of the most unique and mesmerizing films of the year. – Vanity Fair
In depicting Dickinson's life, fixed mainly at the family home, in Amherst, Davies turns the story into a laceratingly epigrammatic comical satire on New England's narrow mores—until the movie turns into an ink-black physical and moral and spiritual tragedy of thwarted love, thwarted renown, and illness and death confronted brutally, cushioned by no religious convictions. – The New Yorker
As with many of Davies' films, there is much to admire in the meticulous period recreation and a dazzling use of light and motion that create an unforgettable feeling of place and time. Cinematographer Florian Hoffmeister has a soulful approach to describing the oppressive warmth of 19th century interiors, and their harmony is restful without ever boring. The musical choices, so important in the directors' films, are fewer here and stick to the classics: Schubert, Beethoven, Chopin and Bellini. – Hollywood Reporter
Above all, though, it is Davies' ability to invest even the most apparently-humdrum moments with some form of intense radiance that sustains his film. Every shot is beautifully composed and lit – as we have come to expect – and the actors deliver every line with absolute conviction. – The Guardian
Who else but Terence Davies could condense Emily Dickinson's life into a question of religious rebellion? With "A Quiet Passion," the Liverpool-born auteur interprets the nineteenth century poet as a tailor-made conduit for his chief concerns and interests: family, patriarchy, death and Catholicism. – IndieWire
*Rated PG-13 for "thematic elements, disturbing images and brief suggestive material."



If you enjoyed this post, you'll want to wander of to The Period Films List, with the best costume dramas sorted by era.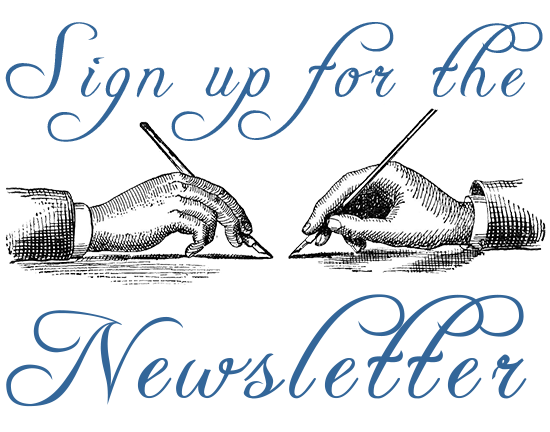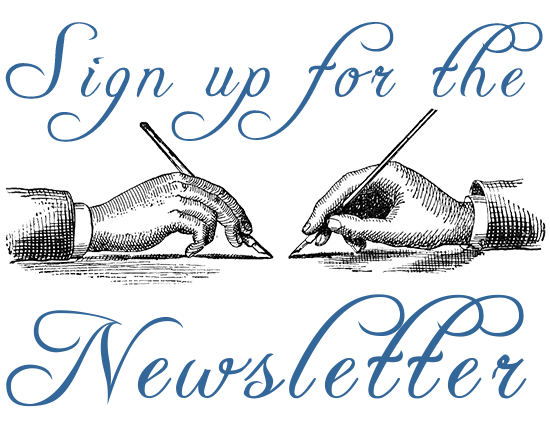 SaveSave
SaveSave
SaveSave
SaveSave
SaveSave
SaveSave
SaveSave
SaveSave
SaveSave
SaveSave
SaveSave
SaveSave
SaveSave
SaveSave