Last Updated on July 9, 2023
William's Oldroyd first feature film, "Lady Macbeth," premiered at Toronto International Film Festival 2016 and was subsequently chosen as a top ten pick of the festival in both Variety and Rolling Stone.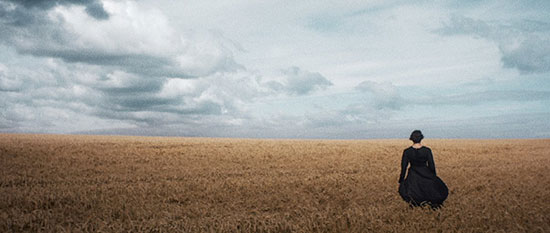 ---
To help keep this site running: Willow and Thatch may receive a commission when you click on any of the links on our site and make a purchase after doing so.
---
Filmed at Lambton Castle in Northeast England, the visually austere period drama follows a vibrant and open young bride as she transitions into a powerful and unhinged woman.
The new Victorian era period drama was adapted by Alice Birch from the mid-nineteenth century novella Lady Macbeth of Mtsensk District by Nikolai Leskov. Its title is a nod to the Shakespearean play, referencing Lady Macbeth's murderous ways. 
"Lady Macbeth" is AVAILABLE to STREAM
For a limited time, watch "Lady Macbeth" for free with ads. 
Winner of Best Screenplay (Alice Birch), Best Actress (Florence Pugh), Most Promising Newcomer (Naomie Ackie), Best Costume Design (Holly Waddington) and Best Cinematography (Ari Wegner) at the 2017 British Independent Film Awards. 
---
---
Synopsis: Rural England, 1865. Katherine is stifled by her loveless marriage to a bitter man twice her age, and his cold, unforgiving family. When she embarks on a passionate affair with a young worker on her husband's estate, a force is unleashed inside her so powerful that she will stop at nothing to get what she wants.
"Lady Macbeth" is a tragic portrait of a beautiful, determined and merciless young woman seizing her independence in a world dominated by men.
"Lady Macbeth has the refined, pleasing trappings of a tasteful period piece with the vicious, beating heart of a brutal psychological thriller. You can't stop watching its beauty, even as you long to look away from its cruelty." – Christy Lemire for Roger Ebert
Read more about the upcoming period film and watch the trailer below. Please note that this R-rated movie has some disturbing content, and may not be suitable for sensitive viewers. 
---
---
Lady Macbeth (2016)
A defiant, passionate young woman struggles against suffocating societal norms in this exceptional British debut starring the incandescent Florence Pugh. 
Starring Florence Pugh, Cosmo Jarvis, Paul Hilton, Naomi Ackie and Christopher Fairbank, Golda Rosheuvel and Rebecca Manly.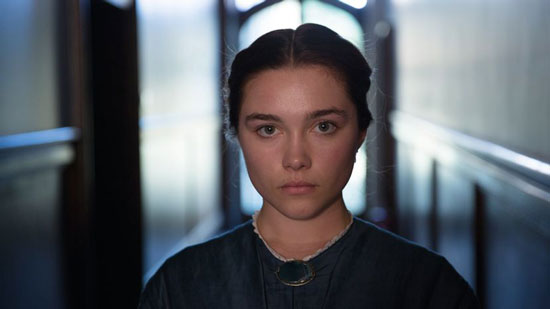 Debut director William Oldroyd and writer Alice Birch move from theatre to film with an ingeniously realised adaptation of an 1865 Russian novella Lady Macbeth of the Mtsensk District. Katherine (Florence Pugh) is a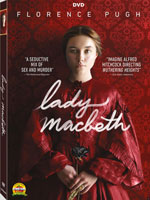 young bride, unhappily married to the nasty son of a wealthy mine owner. Unable to consummate his marriage, the husband is sadistic, refusing to even allow his young wife out of the house.
Left alone when her husband is called away on business, Katherine starts to explore the grounds and initiates a passionate affair with earthy, ill-mannered stable-hand Sebastian (Cosmo Jarvis), while her increasingly concerned maid (rising star Naomi Ackie) watches on. 
Lady Macbeth has grand ambitions, and exudes a rare vision and talent. Proving her knockout turn in The Falling was no fluke, Pugh amazes as a heroine whose behaviour shifts from steely proud to wild-eyed and deranged. – Tricia Tuttle, BFI
Florence Pugh announces herself as a major talent to watch in William Oldroyd's impressively tough-minded Victorian tragedy. Though the film's austere outlook compromises its commercial appeal to the Masterpiece Theater crowd, it has the makings of a more rarefied arthouse conversation piece. – Variety
The feature-length debut of British theater director William Oldroyd suggests what might happen if Alfred Hitchcock directed Wuthering Heights. – Indiewire
It's a jaw-dropping debut, one that makes all those Masterpiece Theater versions of to-the-manor-born dramas look positively toothless. – Rolling Stone
"Lady Macbeth" is AVAILABLE to STREAM.
Written by Alice Birch and produced by Fodhla Cronin O'Reilly the film was financed by BFI, BBC Films and Creative England, iFeatures.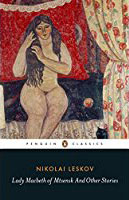 About Nikolai Leskov, author of Lady Macbeth Of Mtsensk: In the best of Leskov's stories, as in almost no others apart from those of Gogol, we can hear the voice of nineteenth-century Russia. An outsider by birth and instinct, Leskov is one of the most undeservedly neglected figures in Russian literature. He combined a profoundly religious spirit with a fascination for crime, an occasionally lurid imagination and a great love for the Russian vernacular. Nikolai Semyonovich Leskov was born in 1831 in Gorokhovo, Oryol Province and was orphaned early. In 1860 he became a journalist and moved to Petersburg where he published his first story. He subsequently wrote a number of folk legends and Christmas tales, along with a few anti-nihilistic novels which resulted in isolation from the literary circles of his day. He died in 1895.
In the powerful and brutal short story Lady Macbeth Of Mtsensk, Leskov demonstrates the enduring truth of the Shakespearean archetype joltingly displaced to the heartland of Russia. Chastened and stifled by her marriage of convenience to a man twice her age, the young Katerina Lvovna goes yawning about the house, missing the barefoot freedom of her childhood, until she meets the feckless steward Sergei Filipych. Sergei proceeds to seduce Katerina, as he has done half the women in the town, not realizing that her passion, once freed, will attach to him so fiercely that Katerina will do anything to keep hold of him. Journalist and prose writer Nikolai Leskov is known for his powerful characterizations and the quintessentially Russian atmosphere of his stories.

The tragic tale of Lady Macbeth has previously been made into an opera, as well as into a film noir, in the form of the dark Russian fable Siberian Lady Macbeth. "The film's barbaric black-and-white emphasizes the primordial desires that propel its heroine toward destruction, while Wajda's carefully composed images endow the film with a visual impact and formal grace that make Siberian Lady Macbeth (1962) an unsung classic of Eastern European Cinema."
If you enjoyed this post, you'll want to wander over to The Period Films List, for the best historical costume dramas sorted by era. Be sure to see the Victorian era list. You may also enjoy Victorian Daily Life in Film and Books.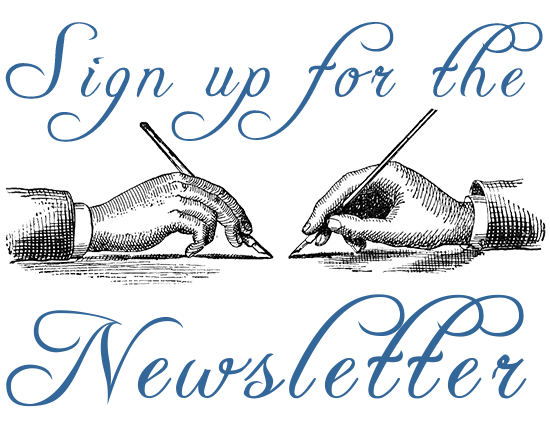 SaveSave
SaveSave
SaveSave
SaveSave
SaveSave
SaveSave
SaveSave
SaveSave
SaveSave
SaveSave
SaveSave
SaveSave
SaveSave