Last Updated on March 24, 2023
Saint Patrick's Day is celebrated in more countries than any other national festival. What better way for a period drama lover to celebrate than with a historical or costume drama, that pays tribute to the beauty and strength of Ireland?
The list of period films below were either filmed in Ireland, are about the Irish or Ireland, or star Irish-born actors; you will be sure to find something that is perfect to watch this St. Patrick's Day or anytime you want to connect with the Irish spirit. In case you are inspired to travel, we've included the filming locations in Ireland for many of the period dramas; those not noted were filmed outside of Ireland.
Click on the title of the movie or television mini-series to watch the period drama online or buy the DVD. A few of the titles aren't available to stream and aren't on DVD, but may be aired on television networks, so keep your eyes open for these.

Around 80 titles are below, but we want to highlight "Rebellion" (2016). We were going to write a full review of this series, but RTE (Ireland's public broadcaster like PBS) explains it perfectly below.
We'll just say that ordinarily we don't gravitate to recommending anything with significant violence, but the compelling human narrative here, woven primarily through the lives of three women with different backgrounds who play an important role in Ireland's struggle to free itself from British rule, overshadow the moments that are challenging to watch. (If you are sensitive you could skip the third episode which is the most intense, and still follow the story.) Throughout the period drama, these three main characters push back against the prejudice they experience as women living in the early 1900s, giving dimension to this moment in time.

---
---
Made to mark the 100th anniversary of the Easter Rising, "Rebellion" was criticized for being too much of a melodrama, and for offering scenes that could be from "Downton Abbey if either of them dealt with the heartbreak of Irish history." We think it's a case of the audience being more okay with these things than the critics, and have the feeling that our readers in particular will respond positively to "Rebellion's" strengths: the excellent acting, detailed sets, and carefully researched costumes by Allison Byrne, among them.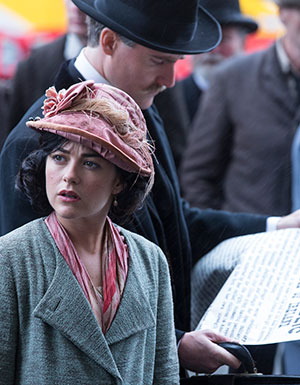 About the series: The five-part 1916 commemorative drama "Rebellion" begins with the outbreak of World War I. As expectations of a short and glorious campaign are dashed, social stability is eroded and Irish nationalism comes to the fore. The tumultuous events that follow are seen through the eyes of a group of friends from Dublin, Belfast and London as they play vital and conflicting roles in the narrative of Ireland's independence. Some prioritize family loyalties; some are motivated by the noblest of ideals or opportunism, while others take up arms, prepared to sacrifice everything for the dream of a better society.
The story is told from the perspectives of men and women of their time. Husbands and wives. Sons and daughters. Brothers and sisters. Through these fictional characters, we dramatize the experience of living through a time of violent upheaval.
There are points in the history of all nations when lives are torn apart by tumultuous political events. Points when people have been forced to take sides. Points when societies unleash violent attack from fundamentalist extremists or political zealots. "Rebellion" is a drama that shows us what it feels like to be caught up in such events.
---
To help keep this site running: Willow and Thatch may receive a commission when you click on any of the links on our site and make a purchase after doing so.
---

We meet Elizabeth (Charlie Murphy), a young middle-class Irish woman, a student doctor. Idealistic and a campaigner for women's rights she abandons her life of privilege, to devote herself to the revolutionary cause. Her dissolute libertine brother, Harry, (Michael Ford-Fitzgerald) watches from the side, enthralled by the action but interested only in spending his time more usefully pursuing life's pleasures.

Arthur (Barry Ward) is an Irishman who enlisted as a soldier in the British Army to fight the Germans in order to support his family, but who finds himself fighting his own brother (Jimmy -Brian Gleeson, a socialist revolutionary) on the streets of Dublin. Frances O'Flaherty (Ruth Bradley), is the earnest and committed republican who is determined to fight for her country whatever the costs to herself and her countrymen. We meet Charles (Tom Turner), a British administrator, who finds he has more sympathy with his adopted nation than the Empire that employs him. May (Sarah Greene), is a civil servant working in Dublin Castle. Her romantic entanglement with Charles looks like betrayal to her Irish peers. George (Andrew Simpson), Belfast born, Protestant, is a barrister with republican leanings. These are just a few of the complex, diverse characters that feature in our multi-stranded drama.

The series covers the events of 1916, beginning with the Easter Rising in Dublin. The characters cross paths with well-known figures from history. Real-life characters from the time, such as Pearse, Connolly, DeValera, Countess Markievicz, Dr. Kathleen Lynn, are present in the drama and the context of the storytelling reflects the social, cultural and political events of the time. Rebellion is a drama, not a history lesson. It is about showing how people, in extraordinary times, are in Yeats' words 'changed utterly.'

Rebellion is AVAILABLE to STREAM

Rated TV-MA

Both Season 1 and 2 are currently on Netflix.
---

Period Dramas to Stream on St. Patrick's Day
---

A Nightingale Falling (2014): Amidst the Irish War of Independence, the quiet lives of sisters May and Tilly are upended when May takes in a wounded British soldier, Captain Shearing. In caring for him, the sisters must evade IRA suspicion and British patrols to protect their new houseguest–and their own safety. But when Tilly and Shearing fall in love, they hatch a dangerous plan that could drive a wedge between the sisters.
Starring Tara Breathnach, Muireann Bird, Gerard McCarthy.
Filming locations include Offaly, Ireland.
---

Agnes Browne (1999): Angelica Huston shines in this honest, funny and affecting portrait of a 1960's Dublin widow determined to give her seven children the best education and life possible.
Starring Anjelica Huston, Marion O'Dwyer, Ray Winstone, Arno Chevrier, Gerard McSorley, Tom Jones.
---

Albert Nobbs (2011)
: To be able to lead an independent and free life, industrious but introverted Albert hides a secret from the world, especially his fellow staff at a Dublin hotel. The encounters with decorator Hubert Page fuel Albert's dreams, not only of a better life, but of being able to share it with someone special. Based on the short story by Irish author George Moore (1852-1933), and nominated for 3 Academy Awards, Albert Nobbs is "a lovely and surprising move." (A.O. Scott, The New York Times) Award-winning actress Glenn Close gives a "powerhouse performance" (New York Post) as a woman who passes as a man in order to work and survive in 19th century Ireland.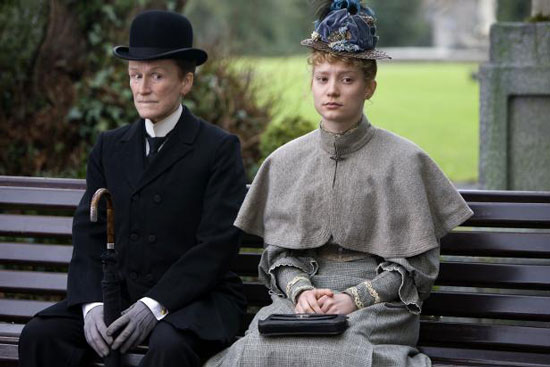 Starring Glenn Close, Antonia Campbell-Hughes, Mia Wasikowska, Jonathan Rhys Meyers. Set in the Victorian era.
Filming locations include Iveagh Gardens, Dublin, County Dublin, Ireland, Dublin Castle, Dublin, County Dublin, Ireland, Dún Laoghaire, Dún Laoghaire-Rathdown, County Dublin, Ireland, County Wicklow, Ireland, Marlay Park, and Dún Laoghaire-Rathdown, County Dublin, Ireland.
---

All Things Bright and Beautiful (1994) BBC: A young boy's innocent observations leads the local priest to believe he has borne witness to a manifestation of the Virgin Mary. Set in an idyllic rural Northern Ireland in the 1950's.
Starring Tom Wilkinson, Ciaran Fitzgerald, Gabriel Byrne.
Filming locations include Donaghmore, County Laois, Ireland.
---

Angela's Ashes (1999): Life in impoverished Depression-era Ireland holds little promise for young Frank McCourt, the oldest son in a tightly-knit family. Living by his wits, cheered by his irrepressible spirit, and sustained by his mother's fierce love, Frank embarks on an inspiring journey to overcome the poverty of his childhood and reach the land of his dreams: America.
Starring Emily Watson, Robert Carlyle, Joe Breen, Ciaran Owens, Michael Legge. Set in the 1930 an 1940s.
Filming locations include County Cork, Ireland, County Dublin, Ireland, County Limerick, Ireland, County Wicklow, Ireland, and Kilruddery House, Bray, County Wicklow, Ireland. The street with the railroad tracks is Rainsford Street, Dublin, Ireland.
---

Aristocrats (1999) BBC: The television mini-series shows us 18th-century England and Ireland viewed through the eyes of four beautiful high-born sisters. The Lennox sisters, raised at court, charming and clever, had the eighteenth century world at their feet. Theirs is a true story of high politics, disaster and family solidarity, with the added frisson that everything that happens to them occurs within the reality of a particularly turbulent time in history. They could not but be enriched by the revolutionary changes that occurred. Shown on PBS Masterpiece.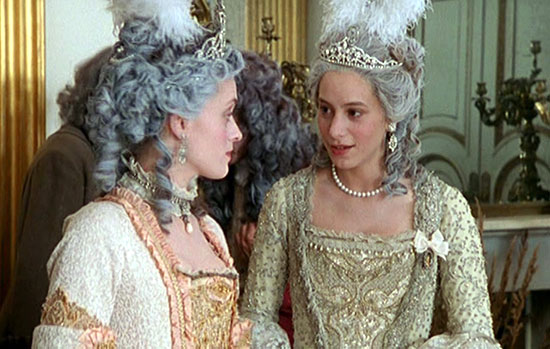 Starring Siân Phillips, Alun Armstrong, Ben Daniels, Serena Gordon, Anne-Marie Duff, Toby Jones, Jodhi May, Geraldine Somerville. Set between 1740 and 1832 in the Georgian era. 
Filmed entirely in Ireland, Aristocrats includes scenes shot at Carton House, Emily and Lord Kildare's country estate near Dublin, with its strange seashell cottage. Filming locations include Dublin, Wicklow, Meath, and Louth. Ireland. In order to make it look like the south of England they took down the color to make it all less green outside the windows.
---

Barry Lyndon (1975): An Irish rogue wins the heart of a rich widow and assumes her dead husband's aristocratic position in 18th-century England. The winner of four Academy Awards including Best Cinematography, Art Direction and Costume Design, Barry Lyndon features Ryan O'Neal as a rags-to-riches Irish gambler and hero-rogue in this lavish adaptation of William Makepeace Thackeray's classic 18th-century novel.
Starring Ryan O'Neal, Marisa Berenson, Patrick Magee, Hardy Krüger, Steven Berkoff. Set in the Georgian era around the time of the Seven Years' War which was fought between 1755 and 1764, the main conflict occurring in the seven-year period from 1756 to 1763.
Filming locations include Carton House, Maynooth, County Kildare, Ireland, Kells, County Meath, Ireland (English redcoat army scenes: regiment training), Cahir Castle, County Tipperary, Ireland (German military encampment), Huntington Castle, Clonegal, County Carlow, Ireland (John Quinn courting Nora Brady), and Carrick-on-Suir, County Tipperary, Ireland (Redmond Barry enlists in the army).
---

Becoming Jane (2007): A biographical portrait of a pre-fame Jane Austen and her romance with a young Irishman. It's the untold romance that inspired the novels of one of the world s most celebrated authors. When the dashing Tom Lefroy, a reckless and penniless lawyer-to-be, enters Jane's life, he offends the emerging writer's sense and sensibility. Soon their clashing egos set off sparks that ignite a passionate romance and fuel Jane's dream of doing the unthinkable: marrying for love.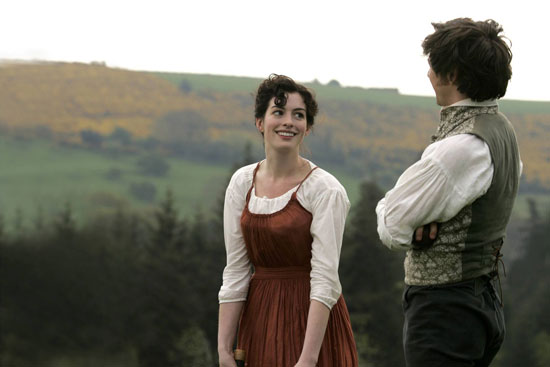 Starring Anne Hathaway, James McAvoy, Julie Walters, James Cromwell, Maggie Smith, Guy Carleton, Philip Culhane, Joe Anderson (VI), Michael James Ford, Jessica Ashworth. Set in 1795 during the Georgian era.
Filming locations include City Hall, Dublin, County Dublin, Ireland (Lady Gresham's ballroom/soprano concert), Higginsbrook, Trim, County Meath, Ireland (Steventon rectory), Charleville Forest Castle, Tullamore, County Offaly, Ireland (Lady Gresham's house interiors), Donabate, County Dublin, Ireland (Edward Austen Knight's seaside house), Kilruddery House, Bray, County Wicklow, Ireland (Lady Gresham's house exterior), and The Tailors' Hall, Dublin, County Dublin, Ireland (interiors: ballroom).
---

Belfast (2021): Written and directed by Academy Award® nominee Kenneth Branagh, Belfast is a poignant story of love, laughter and loss in one boy's childhood, amid the music and social tumult of the late 1960s. Buddy's family lives in a largely Protestant district with a few Catholic families but one day his community and everything he thought he understood about life is suddenly turned upside down. Buddy's family gets caught in the mayhem and must decide to stay or leave the only place they have ever called home. Through it all, his passionate parents and quick-witted grandparents keep the joy alive through music and the magic of movies in this feel-good story that reminds us that no matter how far you go, you never forget where you came from.
Starring Caitriona Balfe, Judi Dench, Jamie Dornan, Ciaran Hinds, Colin Morgan.
Filming locations include Belfast, County Antrim, Northern Ireland.
---

Bloom (2003): Bloom is the enthralling story of June 16th, 1904 in Dublin, Ireland and a gateway into the consiousness of its three main characters: Stephen Dedalus, Molly Bloom and the extraordinary Leopold Bloom. In a film based on James Joyce's "Ulysses," a man named Leopold Bloom leaves his home and goes to the pub. There, he meets a young poet named Stephen Dedalus. The two men share a drink, bond as if they were father and son, and — later that day — visit a brothel. In the meantime, Leopold's lusty wife, Molly, recalls the couple's courtship. At the end of the day, Leopold and Molly get back into bed and never discover each other's affairs.
Starring Hugh O'Conor; Angeline Ball; Stephen Rea. Set in the Edwardian era.
"It's a period piece that feels utterly contemporary, and not just because of its representations of anti-Semitism, its references to foot-and-mouth disease, and the fact that at the end, after the film has faded to black for the final credits, Bloom is seen stepping out of 1904 and into a crowded, present-day Dublin. The language remains vigorous, musical, modern."
Filmed in Dublin, County Dublin, Ireland.
---

Borstal Boy (2000): Irish writer and political activist Brendan Behan, is befriended as a teenager in a British labor camp by a liberal warden. Based on Borstal Boy, a 1958 autobiographical book by Brendan Behan.
Starring Shawn Hatosy, Danny Dyer, Eamon Glancy, Ian McElhinney, Patricia Leventon. Set during the Second World War.
Filmed in Dublin, County Dublin, Ireland.
---
---

Braveheart (1995): William Wallace, a Scottish highlander, unites the 13th Century Scots in their battle to overthrow English rule.
Starring Brian Cox, Mel Gibson, Brendan Gleeson, James Horner, Angus Macfadyen. Set in the Middle Ages.
Filming locations include King John's Castle, Trim, County Meath, Ireland, Coronation Plantation, County Wicklow, Ireland, Dunsoghly Castle, County Dublin, Ireland (Edinburgh Castle), Trim Castle, Trim, County Meath, Ireland (York and London scenes), Bective Abbey, County Meath, Ireland (London scenes), Dunsany Castle, County Meath, Ireland, Luggala Estate, County Wicklow, Ireland, and Curragh Plains, County Kildare, Ireland (Battle of Stirling Bridge).
---

Brooklyn (2015): In 1950's rural Ireland opportunities are scarce, particularly for young women like Eilis Lacey. When given the opportunity to emigrate to New York, Eilis knows she must go, leaving behind her mother, sister and home for the first time. Brooklyn is Nick Hornby's adaptation of Colm Tóibín's best-selling novel of the same name. It is the empowering story of one young woman's discovery of her own identity and how the choices you make can define the rest of your life. It explores the epic theme of 20th century immigration, what it means to uproot yourself into an alien culture, how that changes you, and what remains steadfastly the same.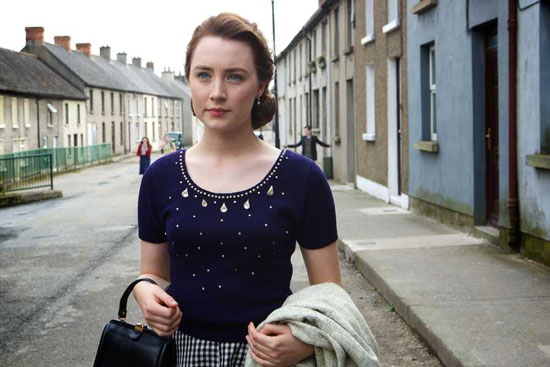 Starring Saoirse Ronan, Domhnall Gleeson, Emory Cohen, Jim Broadbent, Julie Walters. Set in the post-war era.
Filming locations include Wexford, Dublin, Wicklow, Ireland.
---

Dancing at Lughnasa (1998): Academy Award winner Meryl Streep stars in this beautifully filmed tale of the loves and losses of five sisters in rural Ireland.
The summer of 1936 is beautiful, but Europe is on the verge of terrible change. Through that glorious summer, at the very edge of Europe, in Ballybeg, Donegal, the Mundy family shelter in their small home – five sisters, on brother and Michael, the love child of Christina, the youngest sister. The film is seen through the eyes of the boy as he feels the joy and security of his close-knit clan, but its secrets and sorrows begin to break through. They will tear this world apart. The arrival of Gerry, Michael's father, on his way to fight for Franco in Spain, unleashes repressed passion. The Eden of Ballybeg is changed forever. The memory of that summer haunts Michael forever, memories of love and loss, of women dancing, dancing as if their lives depended on it.
Starring Meryl Streep, Catherine McCormack, Sophie Thompson, Kathy Burke, Brid Brennan, Rhys Ifans, Michael Gambon, Darrell Johnston. Set in the Interwar era.
Filmed in Co. Wicklow, Ireland.
---

Dead Still (2020): Set in 1880s Ireland in the Victorian-era heyday of 'postmortem photography,' the six-episode period drama follows a renowned memorial photographer who is drawn into a series of apparent murders that appear to be linked to his work.
Starring Michael Smiley, Kerr Logan, Eileen O'Higgins.
Filming locations include Dublin, Ireland. 
---

December Bride (1991): At the beginning of the 20th century, a young servant provokes an independent Irish farm community by her relationship with two brothers. Pregnant, she refuses to reveal the name of the father.
Determined to improve her lot in life, Sarah is a proud servant girl who rebels against her strict upbringing by having love affairs with two brothers at the same time. When she becomes pregnant, Sarah will not (and some believe cannot) name the father of her child. She also refuses to marry either brother, choosing to live with both of them in defiance of her mother and their shocked rural community. As religious and social pressures mount and villagers react violently, Sarah and the brothers risk happiness, reputation and safety for their daring love.
Starring Saskia Reeves, Brenda Bruce, Cathleen Delaney, Ciarán Hinds, Patrick Malahide, Donal McCann. Set in Ireland in the years following World War I and based on the novel by Sam Hanna Bell, December Bride is the tale of a young woman who defies all and redefines love.
Filming locations include Strangford Lough, County Down, Northern Ireland, UK.
---

Durango (1999): A Hallmark Hall of Fame Production. Filmed in the lush Irish countryside, this light-hearted tale is full of wit, romance and adventure. On the eve of World War II, a struggling young farmer, Mark Doran is hopelessly in love with the beautiful daughter of Fergus Mullaney. Hoping to prove himself a man, Mark organizes an Irish cattle drive. In the end, Mark find the inner strength to embrace his future.
Starring Patrick Bergin, Gearge Hearn, Matt Keeslar, Brenda Fricker, Nancy St. Alban. Set around the years of the Second World War.
Filmed in County Wicklow, Ireland.
---

Echoes (1988): A haunting story of love and friendship in 1950s Ireland. The windswept Irish seaside town of Castlebay fills with eager holidaymakers in the summer, but Clare O'Brien (Garahy), the shopkeeper's daughter, and David Power (Hines), the cosseted son of the village doctor, dream of escaping their lives there. With the help of her teacher Angela O'Hara (James), Clare wins a scholarship to the university in Dublin where David is studying medicine. Away from the class strictures of Castlebay, Clare and David's friendship ripens into passion that leads them inexorably back home. Can their love survive their families' disdain, their broken dreams and handsome Gerry Doyle's (Stephen Holland) growing obsession with Clare? Based on the novel by Maeve Binchy.
Starring Geraldine James, Siobhan Garahy, Robert Hines, Barbara Brennan, Bernie Downes, Stephen Holland, John Kavanagh and Eric Erskine. Set in the Irish town of Castlebay between 1952 and 1962.
Filmed principally at Dunmore East in County Waterford, Ireland.
---

Emma (2009): Beautiful, clever, and rich Emma Woodhouse is convinced she is good at matchmaking after her older sister and her governess both marry suitable husbands. No matter that as Mr Knightley drily observes, in reality, she had nothing to do with these relationships. Yet Emma, certain of her talents, plays a dangerous game as she persuades her new friend, the young, pretty and socially inferior Harriet to reject an advantageous marriage proposal to a local farmer in favour of dashing Mr Elton. So begins a story which challenges Emma's naivety, her social preconceptions and her relationship with Knightley. Fresh and funny, this perceptive adaptation, featuring a stellar cast, brings Jane Austen's comic masterpiece to life.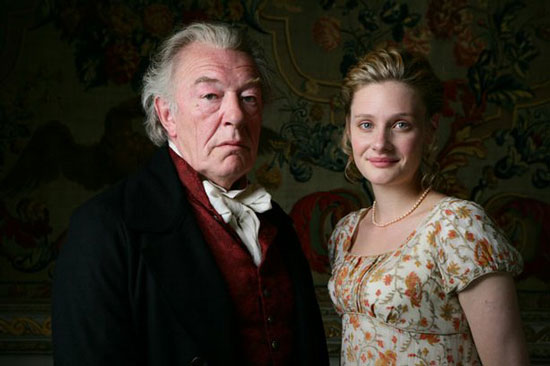 Starring Romola Garai, Jonny Lee Miller, Michael Gambon, Tamsin Greig, Rupert Evans. Set in the Georgian era.
Emma is here for a few reasons: Sir Michael Gambon who plays Mr. Woodhouse, was born in Cabra, Dublin, Ireland. There are Irish themes: Jane Fairfax is invited to visit Mr. & Mrs. Dixon at their home in Ireland, the melodies that come to her along with the pianoforte are Irish, and Miss Bates reports that "she heard everything he might be telling Miss Campbell about his own home in Ireland…Jane was quite longing to go to Ireland, from his account of things."
---

Evelyn (2002): Based on true events, Evelyn tells the inspiring story of real-life hero Desmond Doyle and his young children, Evelyn, Maurice, and Dermot. Struggling to raise his kids alone in Ireland in 1953, Doyle is devastated when the power of the Church and the Irish courts take his children away and put them in orphanages.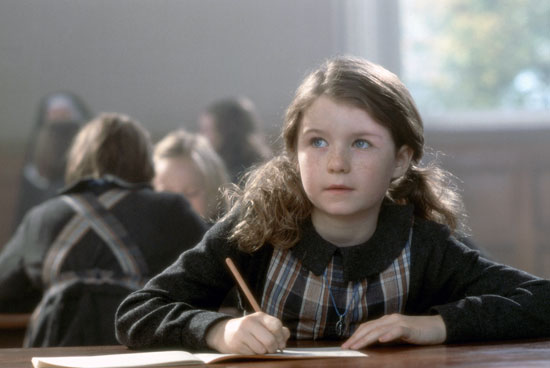 Starring Pierce Brosnan, Julianna Margulies, Aidan Quinn, Sophie Vavasseur, Niall Beagan. Set in the post-war era.
Filmed in Ireland.
---

Far and Away (1992): This breathtaking epic opens on the west coast of Ireland, 1892. Joseph Donelly (Cruise), a poor tenant farmer, is determined to bring justice to an oppressive landlord. Instead, he finds himself accompanying the landlord's daughter, Shannon (Kidman), to America in a quest for land. Arriving in Boston, Joseph finds a place for them to live while proving a natural at bare-fisted boxing. But his triumph is short-lived as he and Shannon are thrown out into the bitter cold. Joseph sets off for work on the railroad, until a passing wagon train reminds him of his original goal to possess his own land. Preparing to stake his claim in the new territory, he runs into Shannon who is unhappily reunited with her former fiance. In the excitement of the Oklahoma land rush, they realize their dreams of land and life together in this satisfying grand-scale adventure that WNCN Radio calls "Ron Howard's best film – a wondrous epic!"
Starring Tom Cruise, Nicole Kidman, Thomas Gibson, Robert Prosky, Barbara Babcock. Set in the Victorian era.
Filming locations include Dingle Peninsula, County Kerry, Ireland (coastal scenes), Kilruddery House, Bray, County Wicklow, Ireland (the estate), Temple Lane, Dublin, County Dublin, Ireland (Molly Kay's bordello lodgings and street) and County Galway, Ireland.
---

Henry V (1944): Olivier's masterful, sweeping rendition of Shakespeare, filmed in rich color and ingeniously including a typical performance at the Globe Theatre as it might have been seen 400 years ago. The film earned Olivier a special Oscar for outstanding achievement as actor, producer and director. This was the first film in which the Irish Defence Forces played bit roles, and this was to set a precedent for many other films.
Starring Laurence Olivier, Robert Newton, Leslie Banks, Rene Asherton, Leo Genn. Set in the midst of the Hundred Years' War in 1415.
Filmed in Ireland on Powerscourt estate near Enniskerry, County Wicklow.
---

How Green Was My Valley (1941):
Huw Morgan, the academically inclined youngest son in a proud family of Welsh coal miners, witnesses the tumultuous events of his young life during a period of rapid social change. At the dawn of the 20th century, a miners' strike divides the Morgans: the sons demand improvements, and the father doesn't want to rock the boat. Meanwhile, Huw's eldest sister, Angharad, pines for the new village preacher, Mr. Gruffydd. Based 1939 on novel by Richard Llewellyn.
Although the film is set in South Wales, it is considered the best of director John Ford;s "Irish films." According to the Irish Film Institute, "Of his four Academy Awards for Best Director – still a record – two were for "The Informer" and "The Quiet Man," the other two for films whose stories offered very clear Irish parallels: "The Grapes of Wrath" (dispossessed farmers) and "How Green Was My Valley." Ireland was not a marginal self-indulgence in Ford's career, but a central source of inspiration."
Starring Roddy McDowall, Donald Crisp, Sara Allgood, Walter Pidgeon, Maureen O'Hara.
---

Jane Eyre (2011): As an orphaned child, Jane Eyre is first cruelly abused by her aunt, then cast out and sent to a charity school. Though she meets with further abuse, she receives an education, and eventually takes a job as a governess at the estate of Edward Rochester. Jane and Rochester begin to bond, but his dark moods trouble her. When Jane uncovers the terrible secret Rochester has been hiding, she flees and finds temporary refuge at the home of St. John Rivers. The period drama is based on the classic book by Charlotte Bronte.
Starring Mia Wasikowska, Michael Fassbender, Jamie Bell. Set in the early decades of the nineteenth century.
In Jane Eyre (2011) Michael Fassbender, plays Mr. Rochester. Fassbender was raised in the town of Killarney, Co. Kerry, in south-west Ireland, where his family moved to when he was two years old. Fiona Shaw, born in County Cork, Ireland, plays Mrs. Reed in Jane Eyre (1996) and in Jane Eyre (1997), Belfast. Ireland's Ciaran Hinds plays Edward Rochester.
---

Jimmy's Hall (2014): Jimmy's Hall was a place where people could dance, learn, argue, and dream. In Ireland on the brink of Civil War, some saw this as a threat.
In 1921, Jimmy Gralton's sin was to build a dance hall on a rural crossroads in Ireland on the brink of Civil War. Young people could come to the hall to learn, to argue, to dream… but above all to dance and have fun. As the hall grew in popularity, its socialist and free-spirited reputation brought it to the attention of the church and politicians, who forced Jimmy to flee and the hall to close. A decade later, as Jimmy reintegrates into the community and sees the poverty and growing cultural oppression, the leader and activist within him is stirred. He makes the decision to reopen the hall in the face of whatever trouble it may bring.
Starring Brian O'Byrne, Mikel Murfi, Barry Ward, Francis Magee, Aileen Henry, Simone Kirby, Stella McGirl, Sorcha Fox, Martin Lucey, Mikel Murfi, Shane O'Brien.
---
---

Liam (2000): A powerful and emotionally charged portrait of an ordinary family caught up in extraordinary circumstances, Liam tells the story of a seven-year-old boy growing up in Liverpool during the 1930s. As he prepares to make his First Communion, young Liam tries to make sense of the complex and unsettled world around him, a world that is about to change forever because of cataclysmic economic, political, and social upheaval.
Starring Anthony Borrows, Ian Hart, Claire Hackett, David Hart, Megan Burns. Set in the Interwar era.
---

Love & Friendship (2016): Lady Susan Vernon takes up temporary residence at her in-laws' estate and, while there, is determined to be a matchmaker for her daughter Frederica -and herself too, naturally. Two young men, handsome Reginald DeCourcy and wealthy Sir James Martin, severely complicate their plans. An exquisite comedy of matchmaking and heart-breaking.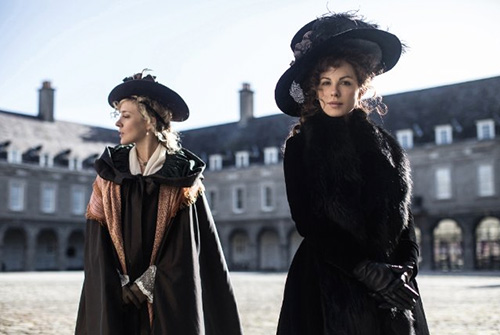 Starring Kate Beckinsale as Lady Susan Vernon, Chloë Sevigny as Alicia, Stephen Fry as Mr. Johnson, Xavier Samuel as Reginald, Emma Greenwell as Catherine Vernon and Tom Bennett as Sir James Martin. Set in the 1790s during the Georgian era.
Filming took place in Dublin in the coastal town of Donabate, Ireland including on-location at the 18th-century Georgian estate and mansion, Newbridge House. Built by Archbishop Charles Cobbe in 1736 and set within 400 acres of partially wooded park, Newbridge House is one of the finest surviving examples of Georgian architecture.
---

Love and Rage (1999): This film is based on of a true event that happened on the Achill Island which is off the West coast of Ireland in The Valley House. At the end of the 19th century in the western island of Achill, Agnes MacDonnell, a tough and determined English woman meets her match in the dark and mysterious James Lynchehaun who persuades her to employ him as her land agent. Despite their obvious class and age differences, a passionate and dangerous affair ensues. But almost immediately Agnes becomes scared as the man's evil streak starts to show itself and – in a climactic scene or deranged violence and emotion – he nearly destroys her.
Starring Greta Scacchi, Daniel Craig, Stephen Dillane, Valerie Edmond, Donal Donnelly. Set in the Victorian era.
Filmed on Achill Island, Co. Mayo, Ireland and the Isle Of Man.
---

Michael Collins (1996): Neil Jordan's historical biopic of Irish revolutionary Michael Collins, the man who led a guerrilla war against the UK, helped negotiate the creation of the Irish Free State, and led the National Army during the Irish Civil War.
Starring Liam Neeson, Julia Roberts, Stephen Rea, Aidan Quinn, Alan Rickman. Set in Ireland, 1916 during the First World War.
Locations include Kilmainham Jail, Dublin, County Dublin, Ireland, County Cork, Ireland, South Pier, Dún Laoghaire, Dún Laoghaire-Rathdown, County Dublin, Ireland, and Carlisle Grounds, Bray, County Wicklow, Ireland.
---

Miss Julie (2014): A large country estate in Ireland, 1890. Over the course of one midsummer night, a brutal, flirtatious power struggle takes place between Julie, a young aristocratic woman, and John, her father's valet. In an atmosphere of revelry and loosened social constraints, Julie and John dance, drink, charm and manipulate each other. She is haughty but longing for abasement, he is both polished and coarse; they are held together by mutual loathing and attraction. Their escape comes in one final act that is as sublime and horrific as anything in Greek tragedy.
Starring Colin Farrell, Jessica Chastain, Samantha Morton. Set in the Victorian era.
Filming locations include Fermanagh, Ireland, Castle Coole, Northern Ireland (the Count's house),
---

Moll Flanders (1996): The daughter of a thief, young Moll is placed in the care of a nunnery after the execution of her mother. However, the actions of an abusive priest lead Moll to rebel as a teenager, escaping to the dangerous streets of London. Further misfortunes drive her to accept a job as a prostitute from the conniving Mrs. Allworthy. It is there that Moll first meets Hibble, who is working as Allworthy's servant but takes a special interest in the young woman's well-being. With his help, she retains hope for the future, ultimately falling in love with an unconventional artist who promises the possibility of romantic happiness.
Starring Robin Wright, Morgan Freeman, Stockard Channing, John Lynch, Brenda Fricker. Set in the Stuart era.
Filmed in Ireland, including scenes at St. Audoen's Church, Cornmarket, Dublin, County Dublin, Ireland (church where Moll sees the bird), the cemetery at Glendalough, County Wicklow, Ireland, and Powerscourt Estate, Enniskerry, County Wicklow, Ireland (the artist's familly mansion).
---

My Boy Jack (2007): In 1914 England, patriotism is high in the early days of WWI, and writer Rudyard Kipling is one of its most eloquent and passionate voices. John "Jack," Kipling's only son, is underage, hopelessly myopic, and eager to join the war effort. Kipling's outspoken American wife Carrie remains more sanguine on the course of the war, and the fate of her family. My Boy Jack, based on a true story, tells of a nation at war, and offers an intimate portrait of one family's complex and divided experience in it. Shown on PBS Masterpiece.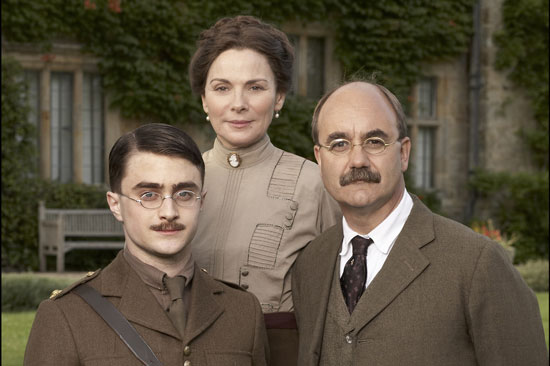 Starring David Haig, Daniel Radcliffe, Kim Cattrall. Set during the First World War.
Filming locations include Stradbally Hall, Stradbally, County Laois, Ireland, Carton House, Maynooth, County Kildare, Ireland (Windsor Castle Drawing Room), Kilruddery House, Bray, County Wicklow, Ireland (Windsor Castle exteriors, with CGI Round Tower added) and Dublin, County Dublin, Ireland.
---

My Left Foot (1989): No one expects much from Christy Brown, a boy with cerebral palsy born into a working-class Irish family with 13 children. Though Christy is a spastic quadriplegic and essentially paralyzed, a miraculous event occurs when, at the age of 5, he demonstrates control of his left foot by using chalk to scrawl a word on the floor. With the help of his steely mother — and no shortage of grit and determination — Christy overcomes his infirmity to become a painter, poet and author. My Left Foot is based on the 1954 autobiography of Christy Brown, who was born with cerebral palsy on June 5, 1932 in Dublin, Ireland. 
Starring Daniel Day-Lewis, Brenda Fricker, Alison Whelan. Set in the post-war era. 
Filming locations include County Wicklow, Ireland and Dublin, County Dublin, Ireland.
---

My Mother and Other Strangers (2017): My Mother and Other Strangers portrays the culture clash when a U.S. bomber base is established near the fictional village of Moybeg in 1943, bringing hundreds of gum-chewing, swing-band-listening American airmen to a remote Ulster farming community, with its winsome women and stolid workingmen.
With her English accent and her London ways, Rose Coyne is the only stranger in her rural Northern Ireland town, until 4,000 Americans arrive at the nearby WWII airbase. As Rose finds herself acting as peacekeeper between the disgruntled locals and the soldiers, she is also drawn to the engaging young Captain Dreyfuss. Will Rose risk her family for this forbidden love?
Starring Hattie Morahan, Owen McDonnell, Aaron Staton.
Filmed on the stunningly beautiful Ards Peninsula in Northern Ireland. Shown on PBS Masterpiece.
---

Nora (2000): It is love at first sight when raffish young writer James Joyce (McGregor) meets the simple barmaid Nora Barnacle (Lynch) for the first time. The couple leave Ireland and set up home in Trieste where their passionate and tempestuous life together begins. Joyce is tormented by a fear that his work will never be published, but, Nora's simplicity and humor anchor his instability and the couple's relationship is bonded by a direct, deep sexual love.
Starring Ewan McGregor, Susan Lynch, Andrew Scott, Vinnie McCabe, Veronica Duffy. Set in 1904 in Dublin, Ireland.
Filming locations include Dublin, Ireland.
---

North & South (2004) BBC: North & South is a four-part adaptation of Elizabeth Gaskell's love story of Margaret Hale, a middle class southerner who is forced to move to the northern town of Milton.
Starring Daniela Denby-ashe, Richard Armitage, Sinead Cusack, Tim Pigott-smith. Set in the Victorian era.
Dalkey, Ireland born Sinead Cusack plays Mrs. Thornton in North & South. Brendan Coyle who plays Nicholas Higgins, was born in Corby, Northamptonshire to an Irish father and Scottish mother; his parents moved to Corby from County Tyrone, Ireland. Brendan holds Irish citizenship and has previously lived in Dublin. Also, Mr. Thornton hires Irish workers when his Milton employees go on strike and there are a fair amount of references in the period drama to the Irish – not all of which are positive.
---

Northanger Abbey (2007): A young woman's penchant for sensational Gothic novels leads to misunderstandings in the matters of the heart. Adapted from the classic by Jane Austen. Adapted by Andrew Davies. Shown on PBS Masterpiece.
Starring JJ Feild, Felicity Jones, Michael Judd, Julia Dearden, Gerry O'Brien, Liam McMahon, William Beck. Set in the Georgian era.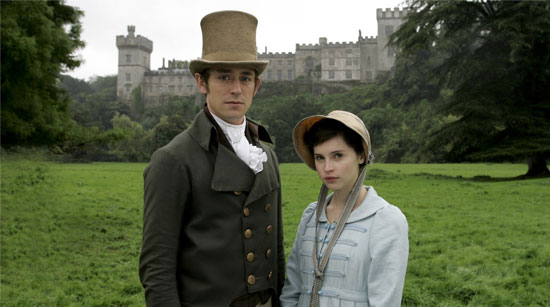 Filming locations include Ardbraccan House, County Meath, Ireland (Fullerton church and rectory), Lismore Castle, Lismore, County Waterford, Ireland (Northanger Abbey), King's Inns, Henrietta Street, Dublin, County Dublin, Ireland (Bath), Dublin Castle, Dublin, County Dublin, Ireland (Beechen Cliff scenic walk) and Higginsbrook, Trim, County Meath, Ireland (rectory at Fullerton). Irish-born Catherine Walker plays Eleanor Tilney, and Irish-born Hugh O'Conor plays Catherine's brother James Morland. Dublin born Liam Cunningham plays General Tilney.
---

Penance (2018): A Catholic priest in Ireland advocates violent rebellion amidst the 1916 Easter Rising protests, and draws the respect of a young parishioner. 50 years later, the former student comes back into his life, living as a cold IRA gunman, and active in the rise of the even bloodier saga of The Troubles.
Starring Peter Coonan, Terry Byrne, Barry McGovern.
---

Penny Dreadful (2014): Explorer Sir Malcolm Murray, American gunslinger Ethan Chandler, scientist Victor Frankenstein and medium Vanessa Ives unite to combat supernatural threats in Victorian London. A  frightening psychological thriller that weaves together some of literature's most terrifying characters, including Dr. Frankenstein, Dorian Gray, into a new adult drama.
Starring Josh Hartnett,  Timothy Dalton, Eva Green. Set in the Victorian era. 
Filming locations include King's Inns, Henrietta Street, Dublin, County Dublin, Ireland (Explorers' Club), Cabinteely, Dublin, County Dublin, Ireland (Wild West show), Bray Head, County Wicklow, Ireland (Cut Wife's cottage exterior scenes), Stag's Head – Dame Court, Dublin, County Dublin, Ireland (Pub interior scenes), and Dame Lane, Dublin, County Dublin, Ireland (Street scenes).
---

Persuasion (1995): A young couple's stormy romance scandalizes English society in this acclaimed adaptation of Jane Austen's classic love story. Amanda Root and Ciaran Hinds of the Royal Shakespeare Company are the star-crossed lovers, Anne and Wentworth, whose passion is thwarted by a scheming socialite. Eight years later, when Anne is considered an old maid and her once-rich family is on the verge of bankruptcy, Wentworth returns. Will their second chance at love be ruined by the social conventions that destroyed it once? Or will the heart be persuaded by rules of its own?
Starring Ciaran Hinds, Corin Redgrave, Fiona Shaw, Susan Fleetwood, Amanda Root. Set in the Georgian era.
Irish-born Ciaran Hinds and Fiona Shaw star in this adaptation, as Captain Frederick Wentworth and Mrs. Croft, respectively. Miss Anne Elliot's (Amanda Root) family is "among the nobility of England and Ireland." Lady Dalrymple comments to Sir Walter at the concert that Captain Wentworth had "More air than one often sees in Bath. Irish, I dare say."
---

Poldark (2015) BBC: Ross Poldark returns home to Cornwall, England after the American Revolutionary War and rebuilds his life with a new business venture, making new enemies and finding a new love where he least expects it. Shown on PBS Masterpiece.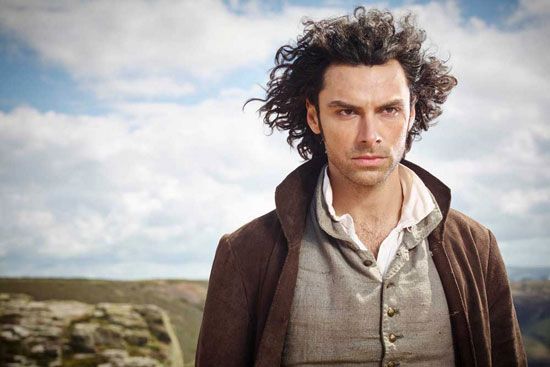 Starring Aidan Turner, Heida Reed, Eleanor Tomlinson, Kyle Soller, Philip Davis, Ruby Bentall. Set in the late 1700s during the Georgian era.
Ross Poldark is played by Aidan Turner, who was born in Dublin, Ireland. If you can take your eyes off of Aidan in Poldark, try closing your eyes to see if you can detect his Irish accent.
---

Puckoon (2002): It's 1924 and the boundary commission from Britain and Ireland is deciding on the new border between Northern Ireland and the Irish Republic. After months of haggling over every inch of territory, the commissioners are forced to finish the job by hand, when a bicycle accident destroys the surveyors' equipment. With all the participants holding the pencil and much pushing and shoving, the border finds its way down the middle of Puckoon, dividing house from outhouse, man from wife, pub chairs from bar, church from cemetery. Our hero, Dan Madigan, wakes up from his indolence to find the beer cheaper on the wrong side of the pub and a border patrol demanding passports. Puckoon will never be the same again and something has to be done… Based on Spike Milligan's book, Puckoon is a politically true, politically incorrect and profoundly funny tale.
Starring Sean Hughes, Elliott Gould, Richard Attenborough, Daragh O'Malley, John Lynch, Griff Rhys Jones. Set during the Interwar period.
Filmed in Belfast and Monaghan, Ireland.
---

Pride and Prejudice (1940): In the English village of Meryton, the arrival of wealthy bachelors, most notably Mr. Darcy, stirs up the families with single daughters. Among those is the Bennet family, with five eligible daughters, including the spirited Elizabeth and her pretty older sister, Jane. As Mrs. Bennet aggressively tries to pair off her girls, Elizabeth crosses swords with the imperious Darcy.
Starring Laurence Olivier, Greer Garson, Mary Boland, Maureen O'Sullivan, Bruce Lester. The period of the film is later than that of Austen's novel—a change driven by the studio's desire to use more elaborate and flamboyant costumes than those from Austen's time period. The period drama's costumes were based on the styles of the late 1820s and the styles of the 1830s which were different from the Regency styles appropriate to the novel's setting.
The Irish Maureen O'Sullivan plays Jane Bennet, the eldest Bennet sister who is twenty-two years old at the start of the novel. Maureen Paula O'Sullivan was born on May 17, 1911 in County Roscommon, Ireland. O'Sullivan also played Dora in David Copperfield (1935), and Kitty in Anna Karenina (1935). Maureen O'Sullivan was Mia Farrow's mother.
---

Rebellion (2016): On Easter Monday a few hundred rebels launch their attack taking the authorities and holidaying Dubliners by surprise. Lover is pitted against lover, friend against friend and brother against brother as the rebellion takes hold.
Rebellion is a five-part serial drama about the birth of modern Ireland. The story is told from the perspectives of a group of fictional characters who live through the political events of the 1916 Easter Rising. As expectations of a short and glorious campaign are dashed, social stability is eroded and Irish nationalism comes to the fore. The tumultuous events that follow are seen through the eyes of a group of friends from Dublin, Belfast and London as they play vital and conflicting roles in the narrative of Ireland's independence.
Starring Ruth Bradley, Paul Reid, Brian McCardie. Set during the First World War. 
Filmed in Dublin.
Both Season 1 and 2 are currently on Netflix. You may also want to watch the documentaries Easter 1916 and 1916: The Irish Rebellion. 
---

Ripper Street (2012) BBC: April 1889 – six months since the last Jack the Ripper killing, East London is emerging into a fragile peace, hopeful that this killer's reign of terror has run its course. Between the factories, rookeries, chop-shops and pubs that mark out this maelstrom moves Detective Inspector Edmund Reid, a forward-thinking detective haunted by a tragic past mistake. Accompanied by the loyal brawn of Detective Sergeant Bennett Drake and the mercurial brilliance of U.S Army surgeon and one-time Pinkerton detective, Captain Homer Jackson, Reid seeks to bring justice to the world on the brink of mayhem.
Starring Matthew Macfadyen, Jerome Flynn, Adam Rothenberg. Set in the Victorian era.
Filming locations include Clancy Barracks and Trinity College, Dublin, County Dublin, Ireland. Mark Geraghty, the Irish set-designer behind the impressive Ripper Street set, said choosing the real-life former army barracks for Irish soldiers location was a "no brainer". Geraghty designed his own set buildings and streets around the already existing buildings, which are made of brick from the outside with wooden front doors. The location looks like a building site at the best of times, with many of the surrounding areas derelict remains of former Barracks facilities.
---

Ryan's Daughter (1970): Set in the wake of the 1916 Easter Rising, a married woman in a small Irish village has an affair with a troubled British officer.
This epic romance was filmed on the Dingle Peninsula in County Kerry, with the opening scene on Inch Strand. A must-watch for lovers of period dramas, from David Lean (Dr. Zhivago).
Starring Robert Mitchum, Trevor Howard, Christopher Jones, John Mills, Leo McKern, Sarah Miles, Barry Foster, Marie Kean, Arthur O'Sullivan, Evin Crowley.
---

Scarlett (1994): In the long-awaited sequel to Gone With the Wind, Scarlett's flight from the scrutiny of Atlanta society takes her on a journey to Savannah and Charleston, to England, and to Ireland, where she discovers her family's roots.
Starring Joanne Whalley, Timothy Dalton, Annabeth Gish, Julie Harris, Ann-Margret. Set in 1873 in the Victorian era.
Filming locations include Hollybrook House, Bray, County Wicklow, Ireland (Ballyhara), Carton House, Maynooth, County Kildare, Ireland, Dublin Castle, Dublin, County Dublin, Ireland (presentation to Viceroy), Shelbourne Park Hotel, Dublin, County Dublin, Ireland (interior: Dublin hotel) and St. Stephen's Green, Dublin, County Dublin, Ireland.
---

Shake Hands with the Devil (1959): In 1921 Dublin, the IRA battles the "Black & Tans," special British forces given to harsh measures. Irish-American medical student Kerry O'Shea hopes to stay aloof, but saving a wounded friend gets him outlawed, and inexorably drawn into the rebel organization…under his former professor Sean Lenihan, who has "shaken hands with the devil" and begun to think of fighting as an end in itself. Complications arise when Kerry falls for a beautiful English hostage, and the British offer a peace treaty that is not enough to satisfy Lenihan.
Starring James Cagney, Don Murray, Glynis Johns, Dana Wynter, Michael Redgrave. 
---

Small Island (2009) BBC: It is 1948 and England is recovering from a war. But at 21 Nevern Street, London, the conflict has only just begun. Queenie Bligh's neighbours do not approve when she agrees to take in Jamaican lodgers, but Queenie doesn't know when her husband will return or if he will come back at all. What else can she do? Gilbert Joseph was one of the several thousand Jamaican men who joined the RAF to fight against Hitler. Returning to England as a civilian he finds himself treated very differently. It's desperation that makes him remember a wartime friendship with Queenie and knock at her door. Gilbert's wife, Hortense, too had longed to leave Jamaica and start a better life in England, but when she joins him she is shocked to find London shabby, decrepit and far from the city of her dreams. Even Gilbert is not the man she thought he was. Based on the 2004 novel by Andrea Levy. Shown on PBS Masterpiece.
Starring Naomie Harris, David Oyelowo, Benedict Cumberbatch, Ruth Wilson. Set in the post-war era.
Filming locations include Portaferry, Belfast, The Paint Hall Studio, Ireland.
---

Stella Days (2011): A small town cinema in rural Ireland becomes the setting for a dramatic struggle between faith and passion, Rome and Hollywood, and a man and his conscience. Stella Days is the story of Father Daniel Berry, a story about the conflict between love and duty, hope and faith, and between the excitement of the unknown and the security of the familiar. It encapsulates the dilemma of Ireland in the mid-1950s – on the cusp of the modern but still clinging to the traditions of church and a cultural identity forged in very different times.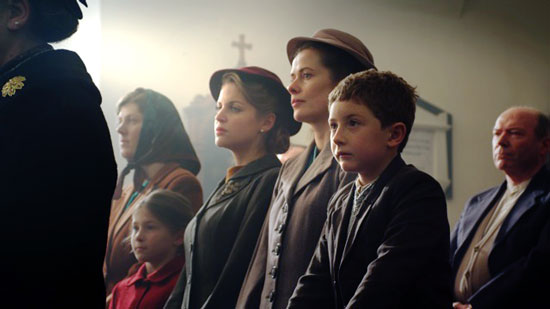 Starring Martin Sheen, Stephen Rea, Marcella Plunkett, Trystan Gravelle, Amy Huberman, Tom Hickey and Joey O'Sullivan. Set in the post-war era.
Filmed in Fethard, County Tipperary, Ireland.
---

The Abduction Club (2002): Ireland. Circa, 1780. With wealth and title destined to go to their elder brothers, the younger sons of rich Irish families risk spending their lives in poverty, or worse, in the church. To avoid this cruel fate, they have no choice but to resort to abducting rich young society ladies. The abductions are carried out under the strictest codes of gentlemanly conduct. Saddled up and wearing masks the young men steal their captives from under their father's noses. They have until dawn to persuade their would be brides into instant marriage, thus securing their financial futures. Byrne and Strang, two handsome and dashing members of the abduction club bite off a little more than they can chew when they target the feisty Kennedy sisters!
Starring Alice Evans, Daniel Lapaine, Sophia Myles, Matthew Rhys, Patrick Malahide and Edward Woodward. Set in the 18th century in the Georgian era.
Filming locations include County Wicklow (Russborough House), Blessington; Powerscourt Estate, and West Wicklow. King's Inns, Dublin.
---

The American (1998) BBC: Matthew Modine and Diana Rigg star this adaptation of Henry James' novel. Modine plays Christopher Newman, 19th-century "new man" who amasses a fortune in California and heads to Europe to learn its ways and find a wife. His overtures to a young French woman, a member of an aristocratic but impecunious family, meet with icy condescension in this classic collision between the old world and the new. Shown on PBS Masterpiece.
Starring Matthew Modine, Diana Rigg, Aisling O'Sullivan, Brenda Fricker, T.P. Mckenna, Eva Birthistle. Set in the years after the Civil War.
Filmed entirely in Ireland – Dublin City (Bank of Ireland, College Green), Royal Hospital, Kilmainham.
---

The Boys and Girls of County Clare (2003): In 1965, Jimmy McMahon and his group of Liverpudlians plot to win the annual céilí music competition in Ireland.
Starring Colm Meaney, Charlotte Bradley, Bernard Hill, Shaun Evans.
---

The Colleen Bawn (1911): In Ireland, a defrocked priest secretly 'marries' Eily O'Connor, a beautiful young peasant woman, with Hardress Cregan, her family's landlord who is impoverished. While Eily awaits the public announcement of their marriage, Hardress' mother puts pressure on him to marry Anne Chute, a wealthy aristocrat. Although Eily thinks that she is married, she continues a flirtation with her friend Myles na Coppaleen. At one point, Danny Mann, Hardress' half-witted employee, attempts to drown Eily. Based upon the 1860 play of same title by Dion Boucicault, which was possibly the most popular play in Ireland in the 19th century.
Starring Brian MacGowan, Sidney Olcott, Agnes Mapes, Alice Hollister, J.P. McGowan, Gene Gauntier, Jack Clark.
Filmed in Ireland. This old-school silent film is available to watch online for free courtesy of the Irish Silent Films on the Internet: A film Restoration Project of Irish Film & TV Research Online, Trinity College Dublin.
---

The Dead (1987): A festive holiday dinner in Ireland at the end of the 19th century brings epiphanies for a married couple. At the home of his spinster aunts Kate (Helena Carroll) and Julia (Cathleen Delaney), the socially maladroit Gabriel Conroy (Donal McCann) and his reserved wife, Gretta (Anjelica Huston), reflect on their marriage, Gretta's memories of her first love and what it means both to live and to love. Director John Huston's final film is a faithful adaptation of the James Joyce short story.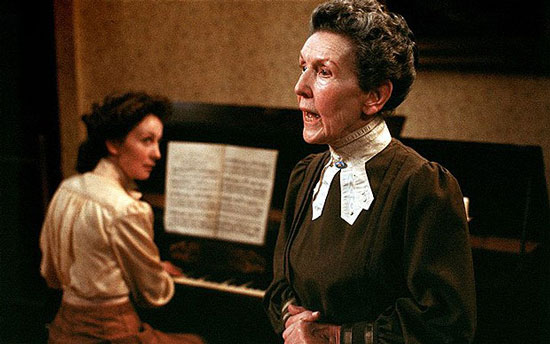 Starring Anjelica Huston, Donal McCann, Rachael Dowling, Cathleen Delaney, Helena Carrol, Ingrid Craigie, Dan O'Herlihy, Frank Patterson, Donal Donnelly, Marie Kean, Maria McDermottroe, Sean McClory. Set at the at turn of the 20th century in the Victorian era.
Filming locations include Ha'penny Bridge, Dublin, County Dublin, Ireland, Anglesea Street, Dublin, County Dublin, Ireland and Usher's Island, Dublin, County Dublin, Ireland.
---

The Great Train Robbery (1979): The true-life action thriller, based on director/screenwriter Michael Crichton's best-selling novel, about a daring gold heist that shocked Victorian society.
Starring Sean Connery, Lesley-Anne Down, Donald Sutherland. Set in Victorian England.
Filming locations include Trinity College, Dublin, County Dublin, Ireland (final scene – Pierce escapes from the court in carriage driven by Agar), Heuston Station, St John's Road West, Dublin, County Dublin, Ireland, Cork Kent station, Glanmire Road, Cork, County Cork, Ireland (Brighton station) and Heuston Station, St John's Road West, Dublin, County Dublin, Ireland (London Bridge station).
---

The Hanging Gale (1995) BBC: Set in Donegal during the Great Famine of 1846, the television mini-series Hanging Gale follows the fortunes of the Phelan family. The four upstanding sons of the Phelan family – two farmers, a schoolteacher, and a priest are torn between nonviolent protest and bloody revolt when the injustices of the landholding system and the onset of the potato blight combine to devastate their community. Though his predecessor was murdered, the new land manager, Captain Townsend, upholds the law while appealing to the absentee landowner for reasonable accommodation for the suffering tenants. Three of the Phelan sons try to work with Captain Townsend, but one takes the law into his own hands, setting off a chain of events that tests the brothers love for their country and each other.
Starring Joe McGann, Mark McGann, Paul McGann, Stephen McGann, Michael Kitchen, Fiona Victory, Tina Kellegher, Peter Caffrey, Gerard McSorley and Alan Stanford.
Filmed in County Donegal, Ireland.
---

The Informer (1935): Winner of 4 Academy Awards, this powerful drama tells the story of a hard-drinking Irish man who betrays his wanted friend for a mere twenty pounds during the Irish Rebellion of 1922.
Starring Victor McLaglen, Heather Angel, Preston Foster, Margot Grahame, Wallace Ford, Una O'Connor, J.M. Kerrigan, Joe Sawyer.
---

The Irish R.M. (1983): Peter Bowles (Rumpole of the Bailey, To the Manor Born) stars in this lighthearted drama series as Major Sinclair Yeates, a retired English army officer who becomes a resident magistrate in turn-of-the-20th-century West Ireland. Living in a ramshackle country house surrounded by the community's eccentric inhabitants, Major Yeates struggles to apply judicial logic in a land where "the inevitable never happens, but the improbable frequently does." Based on the works of Somerville and Ross, these "winning adaptations" (The Boston Globe) capture the beauty of the lush Irish countryside.
Major Sinclair Yeates, a retired British army officer is appointed a Resident Magistrate in the West of Ireland in the days before Irish independence. Living in a ramshackle country house surrounded by the community's eccentric inhabitants, Major Yeates is confronted with the characteristic blend of curious affection and mutual misunderstanding that exists between the Irish and their English neighbours. Yeates must struggle to be accepted into his new community, while trying to come to terms with the demands and compromises of his new position. Based upon tales of two cousins from Anglo-Irish families in Galway.
Starring Peter Bowles, Bryan Murray, Niall Tobin, Doran Godwin, Anna Manahan, Lise-Ann McLaughlin, Faith Brook, Beryl Reid and Brendan Conroy. Set in 1895 in the Victorian era.
Filmed entirely on location in County Kildare, Ireland. 
---

The Last September (1999): In 1920s Ireland, an elderly couple (Michael Gambon, Maggie Smith) reside over a tired country estate. Living with them are their high-spirited niece (Keeley Hawes), their Oxford student nephew (Jonathan Slinger), and married houseguests (Lambert Wilson, Jane Birkin), who are trying to cover up that they are presently homeless. The niece enjoys romantic frolics with a soldier (David Tennant) and a hidden guerilla fighter (Gary Lydon). All of the principals are thrown into turmoil when one more guest (Fiona Shaw) arrives with considerable wit and unwanted advice. Based on the novel by Elizabeth Bowen.
Starring Michael Gambon, Tom Hickey, Keeley Hawes, David Tennant, Richard Roxburgh.
Set in the Interwar era.
Filmed in Ireland.
---

The Magdalene Sisters (2002): The triumphant story of three extraordinary Irish women whose courage to defy a century of injustice would inspire a nation. Abandoned by society and cast out by their families for crimes they did not commit, these women found themselves stripped of their liberty and dignity and condemned to indefinite sentences of manual labour. Within the church-run Magdalene Laundries, these women were forced into unbearable institutional servitude in order to cleanse themselves of the "sins" of which they had been accused. A stirring, must-see motion picture critics called one of the best films of the year.
Starring Anne-Marie Duff, Nora Jane Noone, Dorothy Duffy, Geraldine McEwan, Eileen Walsh. Set in Ireland, beginning in 1964, in the post-war era.
---

The Secret of Roan Inish (1994): The magical tale of a girl whose search for her missing brother brings an Irish legend to life. A treat for all ages.
Sent to live with her grandparents in a small fishing village in Donegal, 10-year-old Fiona (Jeni Courtney) is fascinated by the village's rich folk culture – especially the local myths about a half-human, half-seal creature known as a selkie. Fiona becomes convinced that her supposedly deceased little brother is living with the selkies, and she travels to the beautiful, enchanted island of Roan Inish, where her grandparents once lived, to confirm her suspicions. Based upon a 1957 novel by Rosalie K. Fry.
Starring Jeni Courtney, Eileen Colgan, Mick Lally, John Lynch, Richard Sheridan, Susan Lynch, Cillian Byrne. Set in the post-war era.
Filmed in County Donegal.
---

The Secret Scripture (2016): Rose McNulty keeps a diary of her extended stay at a mental hospital, unraveling the mystery of her incarceration and the tale of her passionate, yet tortured, life in 1940s Ireland. Weaving together past and present day and based on the best-selling book of the same name. Set against an Ireland besieged by conflict, The "Secret Scripture" is an engrossing tale of one woman's life, and a poignant story of the cruelties of civil war and corrupted power. 
Starring Rooney Mara, Eric Bana, Aidan Turner, Vanessa Redgrave, Jack Reynor, Theo James, Eric Bana.
---

The Quiet Man (1952): After accidentally killing an opponent in the ring, boxer Sean Thornton (John Wayne) leaves America and returns to his native Ireland, hoping buy his family's homestead and live in peace. In doing so, he runs afoul of Will Danaher (Victor McLaglen), who long coveted the property. Spitefully, Will objects when his fiery sister, Mary Kate (Maureen O'Hara), begins a romance with Sean, and refuses to hand over her dowry. Mary Kate refuses to consummate the marriage until Sean retrieves the money. The Quiet Man is a 1952 Technicolor American romantic comedy-drama film directed by John Ford. The Quiet Man won the Academy Award for Best Director for John Ford, his fourth, and for Best Cinematography. In 2013, the film was selected for preservation in the United States National Film Registry by the Library of Congress as being "culturally, historically, or aesthetically significant."
Starring John Wayne, Maureen O'Hara, Barry Fitzgerald, Victor McLaglen, Ward Bond, Francis Ford, Mildred Natwick, Michaeleen Og Flynn, Eileen Crowe, Jack McGowran, Arthur Shields, Charles Fitzsimons, May Craig. Set in the 1920s in the fictitious community of Inisfree, in the Interwar era.
All of the outdoor scenes were shot on location in Ireland in County Mayo and County Galway, Ireland.
---

The Tudors (2007): Focusing on the rarely dramatised, tumultuous early years of King Henry VIII's nearly 40-year, omnipotent reign of England in the 16th century. In addition to dalliances with famous female consorts Catherine of Aragon and the infamous Anne Boleyn, the series delves into Henry's most notable political relationships, including those with philosopher Sir Thomas Moore during the Catholic Church of England's break with Rome.
Starring Jonathan Rhys-Meyers, Peter O'Toole, Maria Doyle Kennedy, James Frain, Henry Cavill, Natalie Dormer, Jeremy Northam, Nick Dunning. Set in the early 1500s.
Filming locations include Wicklow, Dublin, Ireland, Christchurch Cathedral, in the heart of Dublin's city, and Drimnagh Castle, the only castle remaining in Ireland with a flooded moat surrounding it, located in the Dublin suburb Drimnagh.
---

The Wonder (2022): Set in The Irish Midlands in 1862, the story follows a young girl who stops eating but remains miraculously alive and well. English nurse Lib Wright is brought to a tiny village to observe eleven-year old Anna O'Donnell. Tourists and pilgrims mass to witness the girl who is said to have survived without food for months. Is the village harbouring a saint 'surviving on manna from heaven' or are there more ominous motives at work? Based on the 2016 novel of the same name by Emma Donoghue.
Starring Florence Pugh, Tom Burke, Kíla Lord Cassidy.
Filming locations include Dublin and County Wicklow, Ireland.
---

The Young Victoria (2009): In the lavish historical drama, resolved to establish her authority over those who rule in her stead, a young and inexperienced Queen Victoria draws strength from the love of Albert, the handsome prince who's stolen her heart. Based on the courtship and early reign of England's longest-serving monarch, The Young Victoria is a majestic tale of romance, intrigue and power.
Starring Emily Blunt, Rupert Friend. Set in the Victorian era.
This costume drama is included because of Sir John Conroy. The comptroller of the Duchess of Kent's household, Sir John Conroy (1785-1854) exerted tremendous influence over Victoria's mother and saw himself as the future power behind the throne. Victoria loathed him and would have nothing of it; she dismissed him from Court following a scandal in 1839. Captain Conroy was an Irishman, ambitious, handsome and unscrupulous, destined to be the evil genius of the Duchess of Kent.
---

The Wind That Shakes the Barley (2006): Legendary director Ken Loach's epic tale of two brothers torn apart by the Irish revolt against the British. Cillian Murphy stars in this dramatic Cannes Palm D'Or winner.
Ireland 1919: Damian and Teddy are brothers fighting in a guerrilla war for Irish independence from the British, where the Irish workers unite to ambush the notorious Black and Tan squads. Through his military experience Damian, a trained doctor, becomes politicised. When a treaty giving an apparent level of victory to the fighters is signed between the British and Irish in 1921, the brothers find themselves pitted against each other. Civil War ensues and betrayals become inevitable…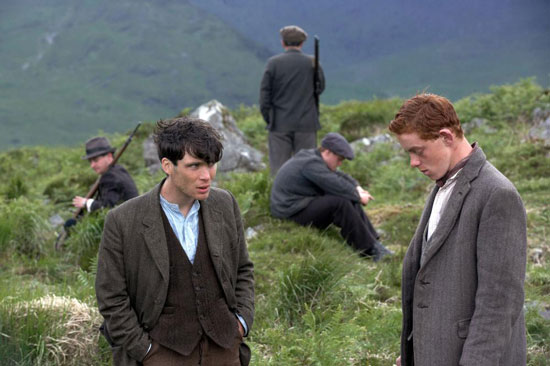 Starring Cillian Murphy, Padraic Delaney, Orla Fitzgerald, Liam Cunningham. Set during the First World War era.
Filmed in County Cork, Ireland.
---

Titanic Blood and Steel (2012): A 12-part television costume drama series about the construction of the RMS Titanic. Belfast, Ireland 1909. The Harland & Wolff shipyard has been handed the greatest project in its history. It will build a great unsinkable ship. And it will be called the RMS Titanic. This is the untold story of the building of a legend and the many lives it affected during its 3-year construction. To its wealthy investors it was a dream. To the middle class who oversaw the project it was a challenge. But to the working class who built it Titanic was the start of a revolution. With Ireland under British rule and the Protestant and Catholic struggle intensifying Titanic was more than a ship it was a symbol of ambition hope and unity.
Starring Kevin Zegers, Derek Jacobi, Neve Campbell, Chris North, Liam Cunningham, Billy Carter, Alessandra Mastronardi. Set in the Edwardian era.
Filming locations include Counties Dublin and Wicklow, Ireland.
---

Tristan and Isolde (2006): English orphan Tristan meets and falls in love with Irish princess Isolde, however she is set to marry Lord Marke, who raised Tristan. While unaware of her identity, he has won her hand in marriage for his lord and future king of the two countries, but now the passion of the two young people causes a rift leading to a devastating battle.
Starring James Franco, Sophia Myles, Rufus Sewell, David O'Hara, Mark Strong. Set after the fall of the Roman Empire. 
Filming locations include Glassillaun, Lettergesh, Renvyle, Connemara, County Galway, Ireland (fort scenes) and Ireland (Iceland).
---

Vikings (2013): Vikings follows the adventures of Ragnar Lothbrok, an actual historical figure, and the greatest hero of his age who pushed the limits of exploration. The series tells the sagas of Ragnar's band of Viking brothers and his family, as he rises to become King of the Viking tribes and chronicles the world of the mighty Norsemen who raided, traded and explored. Gabriel Byrne starts as Earl Haraldson, the most important local ruler in Ragnar's district whose position is threatened by Ragnar.
Starring Travis Fimmel, Gabriel Byrne, Clive Standen, Katheryn Winnick, Jessalyn Gilsig, Gustaf Skarsgard, George Blagden, John Kavanagh. The series is set at the beginning of the Viking Age, marked by the Lindisfarne raid in 793.
The series is filmed in Wicklow, Lough Dan, Powerscourt Demesne, Ireland. "About 70% of season one was shot in the great outdoors, much on and around Lough Tay (sometimes called Guinness Lake, as it's part of the Guinness estate) in Co. Wicklow. The steep slopes of Luggala Mountain look appropriately Scandinavian, and the lake itself provides the perfect location for filming scenes on board the Viking longships (although the finished scenes require a combination of green-screen shots from the soundstages of Wicklow's Ashford Studios and footage captured on Lough Tay and off the Wicklow coast)." FYI Game of Thrones is filmed in Northern Ireland, including Castle Ward, Downpatrick, Co. Down, Moneyglass Estate, Toomebridge, Co. Antrim, and Downhill Strand/The Mussendun Temple, Castlerock, Co. Londonderry.
---

Widows' Peak (1994): When the elegant Edwina Broome moves to Kilshannon, a small town in Ireland, she must contend with the local matriarchs, particularly the feisty Mrs. Doyle-Counihan and the guarded Miss Katherine O'Hare, who immediately clash with the new arrival. As the three women verbally spar and scheme, certain secrets eventually come to light, revealing that their quaint village may not be so proper after all. Roger Ebert of the Chicago Sun-Times said, the movie "uses understated humor and fluent, witty speech; it's a delight to listen to, as it gradually reveals how eccentric these apparently respectable people really are."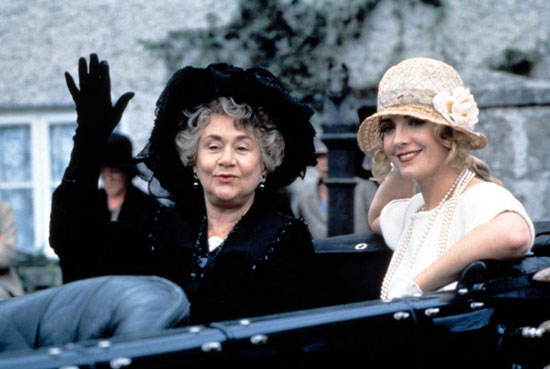 Starring Joan Plowright, Mia Farrow, Natasha Richardson, Adrian Dunbar, Jim Broadbent. Set in the 1920s, in the wake of World War I.
Filming locations include Ballyknockan, Valleymount, County Wicklow, Ireland, County Kilkenny, Ireland, Kilbride, County Wicklow, Ireland, and Kiliney, County Dublin, Ireland.
---

Available on DVD
---

A Love Divided (1999)
: Based upon a true story, A Love Divided is the dramatic tale of a marriage between Sean Cloney, a Catholic, and Sheila Kelly, a Protestant in 1950's Ireland – a happily married couple whose lives and love are severely tested by the powerful religious forces swirling around them. When the time comes for their eldest daughter to attend school, the local Priest, Father Stafford, insists she attend the town's Catholic School. Objecting to this intervention, Sheila insists that the parents, not the Church, will decide on their children's education. When her husband sides with the Priest, however, Sheila, feeling betrayed secretly flees with her two young daughters to Scotland. Soon the social fabric of the village unravels as Father Stafford, convinced of a conspiracy, declares a boycott of all the Protestants in the village, forcing Sean, the village, and eventually the entire country to take sides in what quickly becomes an international controversy. With the small town tearing itself apart, Sean is forced to decide where his loyalties lie- with Sheila or the Church. "A Love Divided is a passionate love story about a brave couple whose convictions divided a nation.
Starring Peter Caffrey, Brendan Conroy, Orla Brady, Liam Cunningham, Sarah Bolger. Set in the post-war era.
Filming locations include Ballycastle, County Mayo, Ireland, County Wicklow, Ireland and Dublin, County Dublin, Ireland.
---

Amongst Women (1998) BBC: Based on John McGahern's award winning novel and set in 1950's rural Ireland, this television mini-series  is the searingly truthful story of embittered ex-IRA soldier Michael Moran (Tony Doyle – A Love Divided, Ballykissangel), a brutal, domineering patriarch. Widowed and desperate to keep his family together, he succeeds only in driving his children from him. His daughters, bound together by love and fear of him, struggle painfully to establish their own lives away from the family home, while his sons, resentful of his harsh and at times, violent discipline, manage to break free – and break his heart.
WINNER – Best Television Drama – Irish Film and Television Academy Awards / WINNER – Best Leading Performance Tony Doyle – Irish Film and Television Academy Awards / WINNER – Best Mini-Series – Banff World Television Awards / NOMINEE – Best Drama Serial – BAFTA Awards
Starring Tony Doyle, Ger Ryan and Susan Lynch. Director: Tom Cairns. Based on the novel by John McGahern. Set in the post-war era.
Filming locations include County Mayo, Ireland.
---

A Portrait of the Artist as a Young Man (1977): A young man grows away from his strict Roman Catholic upbringing in late 19th-century and early 20th-century Dublin. A Portrait of the Artist as a Young Man is a film adaptation of James Joyce's novel of the same name, directed by Joseph Strick It portrays the growth of consciousness of Joyce's semi-autobiographical character, Stephen Dedalus, as a boy and later as a university student.
Starring Bosco Hogan, T.P. McKenna, John Gielgud, Rosaleen Linehan, Maureen Potter. Set in the Victorian and Edwardian eras.
"A delicate, brooding adaptation of Joyce's slim novel. The well-chosen cast struggles and mostly succeeds with the dialogue, largely taken directly from Joyce's words. In effect, this movie is the book come to life – as exactly as 90 minutes of film will allow."
---

Broken Harvest (1994): A moving and dramatic story set in Ireland and New York; Broken Harvest traces an old feud between two neighbours through seventy years of Irish history. Arthur O'Leary (Colin Lane) and his neighbour, Josie (Niall O'Brien), fought each other in the Irish Civil War and fought for the love of Catherine (Marian Quinn). In the 1950's the old wounds are reopened unwittingly by Arthur's son, Jimmy (Darren McHugh). The eruption that follows threatens the stability of the whole community with clear echoes of the Northern Ireland conflict.
Starring Colin Lane, Niall O'Brien, Marian Quinn, Darren McHugh, Joy Florish, Joe Jeffers, Pete O'Reilly, Michael Crowley. Set in the Victorian, Edwardian, First World War, Interwar, Second World War and post-war eras.
Filming locations include West Cork also Counties Laois and Wicklow, Ireland.
---

The Brylcreem Boys (1998): During the Second World War, two enemy pilots are shot down in the skies over Ireland. Both survive their crashes and are shocked to discover that their Irish prisoner of war camp is non-partisan, with all nationalities and ranks being imprisoned together. They are further taken aback when they are told that the easy-going Commandant O'Brien will allow them trips to the races and the local pubs, as long as they promise not to escape. Relations between the pilots are already strained, and when a beautiful local girl Mattie catches the eye of both men, the simmering resentment threatens to explode into violence. But Mattie has other ideas, and forces both men to confront their hatred and their naive perception of the enemy. Loosely based on a true story.
Starring Bill Campbell, William McNamara, Jean Butler, Gabriel Byrne, and Angus MacFadyen. Set in Ireland during the Second World War.
Filmed on the Isle of Man.
---

Captain Lightfoot (1955): Michael Martin is a headstrong young patriot who has turned to highway robbery to support his country's cause against England in 1815 during the Irish revolution. When he is taken under the wing of the famous rebel leader Captain Thunderbolt, he soon finds himself second-in-command with a bounty on his head. Filmed on location in Ireland, Captain Lightfoot features Rock Hudson in a versatile role that allows him to play an action hero with a wry sense of humor as well as a dashing ladies man.
Starring Rock Hudson, Jeff Morrow, Barbara Rush, Finlay Currie, Geoffrey Toone.
---

Circle of Friends (1995): Based on the Maeve Binchy novel of the same title – a coming-of-age story involving the lives and loves of three young Irish girls in late 1950s Dublin. Stifled by the small village community in which they grew up, the girls jump at the chance to leave Knockglen to attend college in Dublin. Three Catholic innocents, the girls become involved with the social whirl of college dances, parties and men… The film plots the delights, trials and tribulations of the girls' voyage into adulthood and sexuality.
Starring Chris O'Donnell, Minnie Driver, Geraldine O'Rawe, Saffron Burrows, Alan Cumming. Set in the post-war era.
Filming locations include Thomastown, Inistioge, Co. Kilkenny; Dublin City, Ireland.
---

Falling for a Dancer (1998): Ireland 1937. Young, well-to-do Elizabeth Sullivan becomes pregnant after a fling with an actor and loses her carefree life forever. In shame, her parents banish her to the remote Beara Peninsula in West Cork to marry an older, widowed farmer (Dermot Crowley) who already has four children of his own.
Youthful dreams of happiness fade away as Elizabeth learns to cope with motherhood and a loveless marriage. Then, at a village dance, in the only escape she has from her harsh existence, a momentary flirtation with Danny ignites a chain of tragic events. Shown on BBC.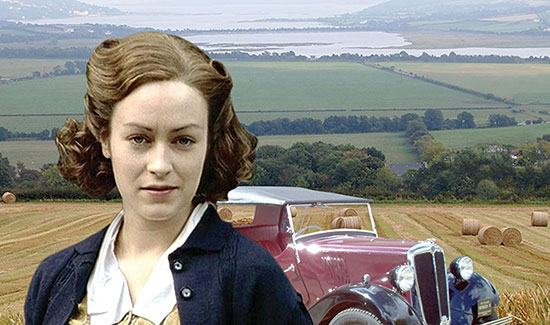 Starring Elisabeth Dermot Walsh, Dermot Crowley, Liam Cunningham and Colin Farrell. Set in the Interwar era.
Filmed in Beara, County Cork.
---

The Field (1990): "Bull" McCabe has spent three decades tending a rented field on the bluffs by the sea in Ireland. When the wealthy widow who owns the plot decides to sell it, she holds an open auction to spite McCabe. A rich American with visions of a factory on the site outbids him, and McCabe then schemes with his emotionally crippled son, Tadgh, to hold on to the land — his only consolation in a life of loss, toil and a marriage gone sour. Based on the play by John B. Keane.
Starring Richard Harris, John Hurt, Sean Bean, Brenda Fricker, Frances Tomelty, Tom Berenger, John Crowley, Sean McGinley, Jenny Conroy, Eamon Keane, Brendan Gleeson. Set in the Interwar era in the 1930s.
Filming locations include Aasleigh Falls, Aasleigh, County Galway, Ireland (the fight), Gaynor's Pub, Leenane, Connemara, County Galway, Ireland, Leenane, Connemara, County Galway, Ireland and Stone Cottage – Clifden Road, Leenane, Connemara, County Galway, Ireland (Bull McCabe's house).
---

The Game of Death (2000): Also known as The Game of Death. A man joins a secret club for those who are seeking to end their lives, only to rediscover his will to live upon meeting the club's only female member.
Set in London in 1899, at a time when taking one's own life was considered beneath cowardice. Captain Henry Joyce, is a man who has lost his appetite for life since his true love died six months earlier. When an old friend convinces him to hit the town one night, they meet a man who's gambled away not only his family's fortune, but his family's good name as well. This gambler recognizes Henry as a fellow "ruined man," and invites him to join a suicide club where members buy into the opportunity to die without the social stigma of suicide. Mr. Bourne (Jonathan Pryce) runs the club, which randomly assigns victims and "anonymous" killers thanks to a random draw of cards. Bourne provides his clientèle with whatever last vices they desire but membership of the Suicide Club is an irrevocable contract with only one exit clause – death. However, when Henry falls for the only female member Sarah Wolverton, it complicates his commitment to the club and to dying.
Starring Jonathan Pryce, David Morrissey, Catherine Siggins and Paul Bettany. Set in the Victorian era.
Filmed in the West of Ireland – Galway, Mayo and Limerick.
---

How Many Miles to Babylon (1982) BBC: Ireland 1914. A young member of the Protestant Anglo-Irish landed gentry forms a friendship with a poor Irish Catholic from the neighbouring village. The Protestant, Alexander Moore (Daniel Day-Lewis), is warned by his mother to break off the friendship because it is simply not done. When Britain enters the First World War, Alexander's father, who supports Home Rule and is sympathetic to the Irish nationalist cause opposes his son's joining the army saying that it is not Ireland's fight, but his aristocratic English mother encourages it. Alexander's friend, Jerry Crowe (Christopher Fairbank) also joins up, much to Alexander's surprise since he knows that Jerry is an extreme Irish nationalist, but it turns out that he has ulterior motives. In the end, they are sent to the front in France. Alexander, coming from a "good family" is made an officer, but Jerry is just a private. In spite of the rules against fraternization, the two remain good friends. Based on the novel by Jennifer Johnston.
Starring Daniel Day-Lewis, Christopher Fairbank and Sian Phillips. Set at the turn of the Edwardian era, at the start of the First World War.
Filmed on location at Ballinacor Estate, Co.Wicklow.
---

The Irishman (1978): An Irish teamster (Michael Craig) with 20 Clydesdales and a family (Simon Burke, Robin Nevin) fights the rise of trucks in 1920s Australia.
Starring Michael Craig, Simon Burke, Robyn Nevin, Lou Brown, Tui Bow. Set in the Interwar period.
---

Langrishe, Go Down (1978): In the late 1930s, three reclusive middle-aged spinster sisters live on their run down family estate in Ireland. Otto Beck (Irons), a perpetual graduate student from Bavaria with a habit of making pompous declamations, rents the back lodge to work on his esoteric thesis. Imogen Langrishe (Dench), the least repressed of the sisters, begins an affair with Otto. Imogen takes the love affair seriously, but Otto just enjoys the cheap lodging and the comfort of Imogen. Written by and featuring acclaimed playwright Harold Pinter, this sad, delicate and moving tale of secret love, directed by David Hugh Jones (84 Charing Cross Road), features two of England's greatest actors at their finest.
Starring Judi Dench, Jeremy Irons, Annette Crosbie and Harold Pinter. Set in the Interwar era.
Filmed at Ferrybank, Waterford, County Waterford, Ireland.
---

The Old Curiosity Shop (2007) BBC: A kindly shop owner whose overwhelming gambling debts allow a greedy landlord to seize his shop of dusty treasures. Evicted and with no way to pay his debts, he and his granddaughter flee. Filmed on location in atmospheric Ireland. Shown on PBS Masterpiece.
Starring Derek Jacobi, Toby Jones, Sophie Vavasseur, Gina McKee, Adam Godley. Set in the Victorian era.
Filming locations include Drimnagh Castle, Drimnagh, Dublin, County Dublin, Ireland, Henrietta Street, Dublin, County Dublin, Ireland, and Powerscourt Estate, Enniskerry, County Wicklow, Ireland.
---

The Playboys (1992): In a small Irish village, strong-willed Tara shocks the townspeople by having a baby out of wedlock and refusing to name the father. During Sunday mass she goes into labour giving birth to a baby boy. The town's constable, Brendan Hegarty, and Mick, a local landowner, vie for Tara's hand in marriage, but she refuses them both. When Tara instead falls for Tom Casey, an actor in a lewd wandering theater troupe called the Playboys, Hegarty plots to keep Tara and Tom apart.
Starring Albert Finney, Aidan Quinn, Robin Wright, Milo O'Shea, Alan Devlin.
---

The Real Charlotte (1990): Ireland 1895. Francie Fitzpatrick is young, beautiful and she is about to become the pawn in a vicious game of betrayal and greed.
The vivacious teenager arrives in Ireland to live with her cousin, Charlotte. Sombre and middle-aged, Charlotte is the epitome of everything sensible. However, her plain exterior masks a sly woman hungry for money and prestige. To her, Francie is just the thing to tempt the wealthy gentlemen of the country and gain her a foothold in their privileged world. When Francie falls in love with the wrong man, a furious Charlotte unleashes a devious scheme of revenge. Based on the Victorian novel by Somerville and Ross, creators of The Irish R.M. Shown on PBS Masterpiece.
Starring Jeananne Crowley, Patrick Bergin, Joanna Roth, Robin Lermitte, Nicholas Hewetson. Set in the Victorian era.
---

Scarf Jack (1981): Fleeing from strife-torn Ireland in 1798, the mysterious Captain Jack (Roy Boyd) is pursued across England by the vicious magistrate Hunter Gowan (Bernard Kay) and his hired thugs. Cornered and captured in Gloucestershire, the captain is taken to some woods and lynched by Gowan, only to be saved in the nick of time by a young boy named Francis (Keith Jayne). Now Captain Jack swears revenge upon Gowan and his gang …
Starring Roy Boyd, Keith Jayne, Bernard Kay and Jo Kendall. Set in the Georgian era.
---

The Shadow of the Tower (1972) BBC: The Shadow of the Tower is a 13-episode historical drama recording the key events in the reign of Henry Tudor and his founding of the Tudor Dynasty. In the episode The Crowning of Apes, Henry forms an army to defend himself against the Irish-German army coming against him from Ireland. The series was a prequel to the earlier serials The Six Wives of Henry VIII and Elizabeth R and featured several actors who had appeared in them (but in new roles).
In all, this sweeping period drama allows one to imagine what life was truly like during this turbulent time. It depicts Henry VII with an equal blend of villainy and heroism, giving him a well-rounded character thanks to James Maxwell's excellent performance. There's never a dull moment in the shadow of London Tower. —Trinie Dalton
Starring James Maxwell, Norma West, Hugh Sullivan, Marigold Sharman, Derek Anders. Set in the Tudor era.
---

Strumpet City (1980): Dublin life set against the background of the 1913/14 "Lockout" – the second city of the British Empire but where, for a large percentage of the population, grinding poverty and appalling housing conditions were the order of the day. Strumpet City is a Dublin on the edge. Ordinary folk are barely surviving, festering in squalid tenements, whole families living in a single room. The war against Germany is looming and talk of rebellion against the British can be heard on every street corner. The mistreated workers in the factories are forming strong unions, and the city is about to boil over. The television min-series is based on the novel by James Plunkett.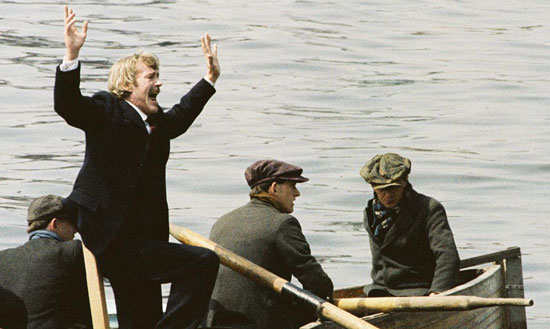 Starring Frank Grimes, David Kelly, Angela Harding, Cyril Cusack, Peter O'Toole, Donal McCann, Bryan Murray, Denys Hawthorne, Vinnie McCabe. Set in the Edwardian era.
Henrietta Street in Dublin, Ireland served as one of the main locations, where people lived in squalid conditions in the tenements of the time.
---

This is My Father (1998): Fiona Flynn and Kieran O'Day cross the class divide to find love in 1930s Ireland. Fiona is a college student from a prosperous family, while Kieran is a common farmer who has been no stranger to poverty. When Fiona's parents discover their relationship, a tragedy occurs that causes Fiona to flee to America, where she keeps her past a secret. Half a century later, her son Kieran travels from America to Ireland in search of answers.
Starring Aidan Quinn,Moya Farrelly, James Caan, Jacob Tierney, Colm Meaney, Moira Deady.
---

Ulysses (1967): It's a day in the life of Leopold Bloom, his wife, Molly, and Stephen Dedalus in 1904 Dublin, based on the James Joyce novel. The intimacy of Joyce's language was without precedent in literature, and its flashbacks, dream episodes, sounds and visual montages translate freely into the language of cinema.
Starring Barbara Jefford, Milo O'Shea, T.P. McKenna, Martin Dempsey, Fionnula Flanagan, Maurice Roëves. The film was shot on location in Dublin on a modest budget. Although the novel is set in 1904, the film portrays the city as it was in the 1960s.
James Augustine Aloysius Joyce was an Irish novelist and poet. He contributed to the modernist avant-garde, and is regarded as one of the most influential and important authors of the twentieth century.
---

Victoria & Albert (2001): The world remembers Queen Victoria as a staid and stately dowager in black, but Victoria and Albert shows the other side of the monarch who gave her name to an era – the emotional young queen whose reign was shaped by her passionate love for her German-born husband, Prince Albert.
Starring Victoria Hamilton, Jonathan Firth, James Callis, Diana Rigg, Patrick Malahide, Set in 1837 and after, in the Victorian era.
This costume drama is included because of Sir John Conroy. The comptroller of the Duchess of Kent's household, Sir John Conroy (1785-1854) exerted tremendous influence over Victoria's mother and saw himself as the future power behind the throne. Victoria loathed him and would have nothing of it; she dismissed him from Court following a scandal in 1839. Captain Conroy was an Irishman, ambitious, handsome and unscrupulous, destined to be the evil genius of the Duchess of Kent.
---

Phew! That's over 80 historical and period costume dramas that feature Irish themes and actors. Did we miss anything you can recommend? Here are more period dramas – including some that are hard-to-find but may pop-up on TV – which are also Irish-themed:
Ace Eli and Rodger of the Skies (1973): Story of a 1920s stunt flyer and the son he takes on the road with him.
Beloved Enemy (1936): In 1921, British Lord Athleigh arrives in Dublin with his daughter, Helen (Merle Oberon), to engage in peace talks. As wanted Irish rebel leader Dennis Riordan is not recognized in public, he is able to move about freely and saves the Athleighs from an assassination attempt by a radical faction. Dennis and Helen meet again and, unaware of his position, Helen falls in love with him. 
The Boy From Mercury (1996): In 1960's Dublin, eight-year-old James Cronin (James Hickey) spends every Saturday morning at the pictures, caught up in the adventures of  Flash Gordon.
The Country Girls (1983): The friendship of two girls, childhood friends, is put on the test when they grow up and leave for the big city, each with different life goals in mind. A coming of age movie set in early 1950s Ireland. Two girls, Kate and Baba rebel against the stifling environment of a convent education, and are forced to make their way in the real world. Baba is the wilder of the two girls and just on the look-out for a good time, while Kate has fallen for married local solicitor Mr.Gentleman. Starring Sam Neill, Maeve Germaine, Jill Doyle, John Kavanagh, Niall Toibin, Sheila Flitton, Agnes Bernelle. Based on Edna O'Brien's first novel by and set in the post-war era in her birthplace  – Tuamgraney in County Clare.
Fools of Fortune (1990): A Protestant Irish family is caught up in a conflict between Irish Republicans and the British army. Set against the turbulent years of the Irish Rebellion, this is the story of a young Englishwoman's love for her cousin. He leaves her seeking revenge against the British who killed his family. Years later he returns to find her faithful and waiting and to discover a daughter he has never known. Starring Iain Glen, Mary Elizabeth Mastrantonio, Sean T. McClory, Frankie McCafferty, Niamh Cusack, Ronnie Masterson, Tom Hickey, Julie Christie. Set in 1918 in rural Ireland during the First World War. Filming locations include Galway City, County Galway, Ireland, Wilson's Hospital School, Multyfarnham, County Westmeath, Ireland, Wicklow Town, County Wicklow, Ireland and Dublin, County Dublin, Ireland.
Hungry Hill (1947): The epic storyline tells of how the beautiful Fanny Rose Flower marries into a feuding Irish family and gets caught up in a violent struggle for ownership of a copper mine. After her husband dies, her spoiled older son rejects her, she falls upon hard times, moves to London and turns to gambling and drug addiction. But a violent confrontation with the past lurks just around the corner. Based on a novel by Daphne du Maurier, which recounts the true events in the copper-mining area of Berehaven, Allihies, County Cork in the mid-19th century when a family of Cornish miners developed a mine. Daphne du Maurier helped write the script of this fine movie adaptation of her best-selling full-blooded historical romantic novel. Starring Margaret Lockwood, Cecil Parker, Jean Simmons, Barbara Waring, Dennis Price, Arthur Sinclair, F.J. McCormick, Eileen Crowe, Siobhan McKenna, Michael Denison. Set in 1840 in the Victorian era. Filming locations include Glengarriff, County Cork, Ireland.
James Joyce's Women (1985): Nora Barnacle (Fionnula Flanagan), the widow of literary giant James Joyce (Chris O'Neill), recalls her late husband's affiliations with a number of women who influenced the author, including herself; his patron, Harriet Shaw Weaver (also Flanagan); and the publisher of his epic literary masterpiece "Ulysses," Sylvia Beach (also Flanagan). Joyce's relations with these women take on an added significance through their connections to important female characters in the writer's own works. Starring Fionnula Flanagan, Chris O'Neill, James E. O'Grady, Tony Lyons, Paddy Dawson. Set in the Edwardian era and after. James Augustine Aloysius Joyce was an Irish novelist and poet. He contributed to the modernist avant-garde, and is regarded as one of the most influential and important authors of the twentieth century.
Lock Up Your Daughters! (1969): Three sailors on shore leave engage in a series of sexual pursuits in the Georgian era. Jim Dale, Ian Bannen, and Tom Bell hit dry land with only one thing on their minds – something that lands everyone in jail in this comedic romp. Susannah York, Glynis Johns, and Elaine Taylor become the objects of the lovesick sailors' alleged affections. The farcical proceedings are witnessed by Lord Foppington, an aristocratic dandy who shudders in horror over the trouble the three sailors cause in their efforts to spice up their love lives. Starring Christopher Plummer, Susannah York, Glynis Johns, Ian Bannen, Tom Bell, Roy Kinnear, Elaine Taylor and Jim Dale. Set in 18th-century London, England. Filmed in County Kilkenny, Ireland.
The Lonely Passion of Judith Hearne (1987): Judith Hearne (Maggie Smith) is a lonely Irish spinster who teaches piano in 1950s Dublin. Timid and self-deprecating, Judith permits herself to yearn over her new boarding-house neighbour, James Madden a former hotel doorman who reveals that he was in the hotel business. Madden thinks that Judith has enough money to bankroll his latest scheme, so he decides to return her affections. Judith, blind to Madden's duplicity, convinces herself that she's finally found true love. The shattering of her illusions drives Judith to drink and, unexpectedly, to a more fulfilling new life. Starring Maggie Smith, Bob Hoskins, Wendy Hiller, Marie Kean, Ian MacNeice, Alan Devlin, Rudi Davies, Prunella Scales. Set in the post-war era. Filming locations include Dublin, County Dublin, Ireland.
St. Patrick: The Irish Legend (2000): Malcolm MacDowell, Alan Bates, Susannah York and Patrick Bergin star in the first ever feature film depicting the life of this world-famous Irish hero filmed on location in Ireland.
The Serpent's Kiss (1997): This one made the list for its filming location: Sixmilebridge, Co.Clare. A jealous, treacherous cousin attempts to bankrupt the wealthy industrialist husband of his heart's desire by having him construct a fabulous, elaborate garden. To do the job, he hires a handsome Dutch gardening architect who bollixes up the cousin's plans becoming involved with both the woman and her strange daughter.

Shadow of a Gunman (1995) BBC: The first part of O'Casey's The Dublin Trilogy. As the War of Independence rages, "Shadow of a Gunman" is the story of two young men, Donald & Seamus who share a flat in Dublin. The BBC drama department's fascination with all things Irish makes Sean O'Casey's story a natural curtain-raiser for this new series of dramas. Kenneth Branagh, in his first TV role since Fortunes of War in 1987, stars as the dreaming poet Donal Davoren, attempting to write his masterpiece in a Dublin tenement in 1920. Stephen Rea is his room-mate, and Bronagh Gallagher the romantic Minnie Powell whose republican fantasies lead to tragedy. Starring Kenneth Branagh, Stephen Rea, Paul Ronan, Bronagh Gallagher. Notable for being one of the few occasions where Kenneth Branagh acted using his own Irish accent.
Words Upon the Window Pane (1994): This elegant period piece is based upon a one act W. B. Yeats play of the same title. It concerns Jonathan Swift, whose spirit and those of his two lovers: Stella and Vanessa, emerge at séances held in Dublin in 1928. Starring Geraldine Chaplin, Brid Brennan, Geraldine James, Hugh O'Conor, Brendan Conroy, Donal Donnelly, Mikel Murfi, Mal Whyte, Gerard McSorley. The film moves elegantly between the 18th and 20th centuries revealing that words have flesh and spirits have substance. Filmed in Dublin, and Wicklow, Ireland.
Young Cassidy (1965): Young John Cassidy is a driven man. By day; he works manual labor; secretly trains in the hills with a band of revolutionaries eager to take Ireland's fate into their own hands; joins mates for a pint; or sometimes enjoys the company of a lovely Dublin lass. By night and into the wee hours; he puts pencil to paper and writes of working-class Irish life. He will – he must – be a writer. The coming of age of renowned Irish playwright Sean O' Casey comes to the screen in a colorful and atmospheric biopic directed by legendary John Ford (who left the film due to illness) and Jack Cardiff. Rod Taylor plays the title character; bringing strength and earthiness to his "best role ever" (Leonard Maltin's Movie Guide). A talented cast – including Julie Christie and Maggie Smith – adds to the appeal of a film whose script was approved by O' Casey and based on his autobiography.

If you enjoyed this post, you'll want to wander over to the Period Films List– the best British costume dramas, period dramas, romances that take place in the past, and period inspired movies, sorted by era and theme. Be sure to see our post 5 Reasons to Watch The Hanging Gale.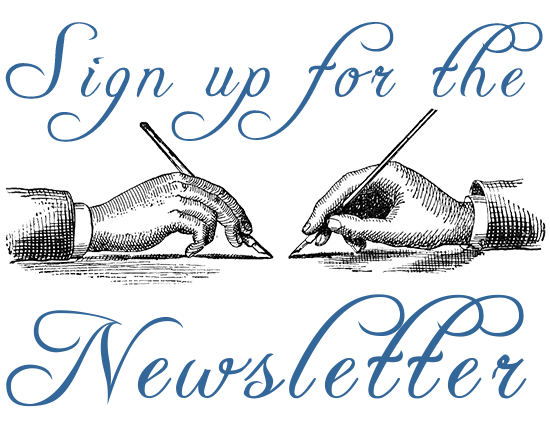 SaveSave
SaveSave
SaveSave
SaveSave