Last Updated on January 8, 2022
On January 10, 2021, Masterpiece turned fifty. Out of the thousands of TV shows produced in America since the 1950s, roughly thirty have reached the fifty-year mark. Most of these are soap operas, sports, or news programs. No other primetime dramatic series comes close to Masterpiece's longevity nor has won as many Emmy, Peabody, or Golden Globe awards.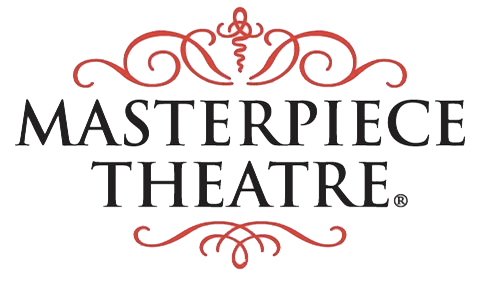 ---
To help keep this site running: Willow and Thatch may receive a commission when you click on any of the links on our site and make a purchase after doing so. 
---
On a less tangible level, few programs have cultivated as loyal a viewer following. Yet despite the best efforts of everyone involved in the program, and regardless of consistent proof that Masterpiece is a viable product with a devoted fan base, the program's future is far from certain.
---
---
Masterpiece now faces a multitude of dangers. There is the perennial threat of government cuts, which, however overblown or unlikely, creates an atmosphere where those at PBS and Masterpiece often feel besieged. In February 2021, at the opening of the PBS Winter 2021 TCA Virtual Press Tour, Paula Kerger, PBS President/CEO said that despite "all of the challenges that our country is dealing with" she remained "cautiously optimistic" that Congress would continue to fund PBS. And even without knowledge of the new administration's budget, Kerger is heartened by Biden's commitment to education to date, and by the deep support PBS has in Congress. 
Another threat is Masterpiece's new competition. For many years, the program was America's one-stop shopping center for British drama. Now everyone offers it, from Netflix and Amazon to more specialized venues like BritBox and Acorn. "Downton Abbey" spawned this competition by showing the TV industry just how popular Brit-based drama could be. In its first month, "Bridgerton" was watched on Netflix by more than 82 million accounts, making the period drama the service's most successful series to date. 
Thus, in a bittersweet irony, the series that singlehandedly rejuvenated Masterpiece also complicated the conditions under which it operates. No doubt, Masterpiece benefits in many ways from the current, synergistic explosion of UK-based drama—"Fleabag," "The Crown," "Skins," "Killing Eve;" the list goes on and on. Kerger reflected that it is "a good thing that there's a deepening appetite for British drama," and recognizes that PBS is "very much a part of why that exists." But now it must compete with venues that have far deeper pockets.
The greatest threat facing Masterpiece, however, is television itself, or what many now call the "post-television landscape." The medium has always been volatile, and half of the PBS budget comes through the membership of their stations. But within the past ten years, television has undergone a revolution disrupting all that once defined it. That revolution is streaming.
When Netflix arrived in 2010, trailing clouds of glory, it personalized TV content by offering customers the opportunity to handpick their favorite shows and create their own menu: Me TV!
Since then, Americans have canceled their cable subscriptions by the droves, choosing instead to subscribe, on average, to five or six channels perfectly tailored to their interests. Since 2014, Netflix's subscriptions have risen from 34 million to 140 million. Amazon and Hulu follow closely on its tails, with powerhouses Disney and Apple having joined the game. We've entered the streaming wars. Everyone is taking up arms, producing new shows at a mind-boggling rate.
Reflecting on all this television in 2015, John Landgraf, chief executive of FX networks, introduced the concept of "Peak TV," arguing that the medium couldn't possibly sustain its growth of 390-plus original scripted shows per year. He was wrong. In 2018, Peak TV hit another peak with 495 shows. In 2019, it topped 530.
How do you survive in such a climate? Those at PBS and Masterpiece have both shown incredible pluck and resourcefulness. Masterpiece now has its own app so we can watch "Poldark" at breakfast or replay our favorite episodes of "Sherlock" at 3:00 a.m., with the proceeds going to the program rather than BritBox or Amazon Prime.
And according to Kerger, PBS is "getting involved a little earlier up the stream in some productions and bringing those to our audience. We have a big audience because we are a broadcaster, and I think for many properties that's appealing to — and we partner with a lot of other organizations. So, there are programs that are on PBS that are also on some of the streamers as well."
PBS is embarking on the use of virtual reality for its concerts and interactive gaming for its children's shows. Knowing how much TV excellence is out there, it now promotes itself as one of the few venues dedicated to learning. And in a poignant irony, given how critics once slammed it for its "snob appeal," PBS has become one of the only services that cater to viewers in poor, rural areas who don't have access to Netflix or Hulu or even basic cable.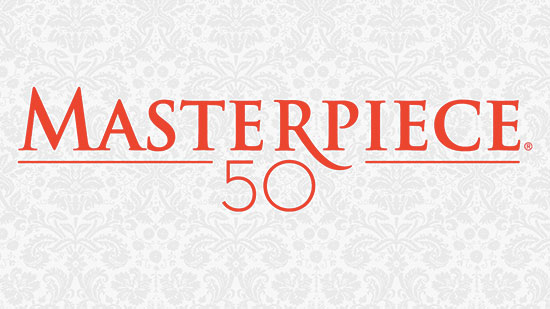 As it faces its fiftieth anniversary, then, Masterpiece has become exactly like a protagonist in one of its own dramas. Just like that of "Downton Abbey," the world of television is transforming fast, with no one knowing where its changes will lead. There is no going back to the past, though in the roseate glow of a "post-television" nostalgia, Masterpiece's former rituals—the Sunday-night appointment time, the introductions delivered by an urbane host, the viewing parties and measured watching and weeklong anticipation—all seem part of a simpler, more civilized world.
Against this torrent of change, Masterpiece strives to maintain its core values, just like the Bellamys or the Granthams or the women of Cranford. It is loyal to its fans, trustworthy with its partners, unwavering in its public mission, and committed to excellence.
And like that modest but masterful detective Christopher Foyle in "Foyle's War," or that perfectly mannered valet Jeeves in "Jeeves and Wooster," Masterpiece continues to project an image of quiet self-assurance. It sends the message that however much it may adapt to shifts in viewer tastes and habits, or to political changes in Britain, it is determined to be true to itself.
So on January 10, 2021, its golden anniversary, Masterpiece premiered "All Creatures Great and Small," a period drama that, like most Masterpiece productions, evokes all the pleasures of a beloved literary classic. And on February 21, the season finale airs.
I, for one, will be watching it the old-fashioned way: on PBS, at 9:00 p.m. EST, toasting Masterpiece with a glass of sherry.
After that?
There's Atlantic Crossing. And Susanne Simpson, the executive producer of Masterpiece said she is looking forward to a lineup that includes "Magpie, Murders," based on the Andy Horowitz best seller starring Lesley Manville and set partly in 1950s London; a period thriller, "Ridley Road," and a new adaptation of "Around the World in 80 Days" starring David Tennant; plus returning favorites "Endeavor," and "Grantchester." So are we.
Simpson added, "I can't make any announcements about "Miss Scarlet and the Duke," but I would say, "Wait for it." We'll have something soon, I think."
---
For a list of the period dramas that have aired on Masterpiece, season by season, see this page.
---
Nancy West is author of Masterpiece: America's 50-Year-Old Love Affair with British Television Drama (Rowman & Littlefield, 2020), in which she provides a fascinating history of the acclaimed program.
West combines excerpts from original interviews, thoughtful commentary, and lush photography to deliver a deep exploration of the television drama. Vibrant stories and anecdotes about Masterpiece's most colorful shows are peppered throughout, such as why Benedict Cumberbatch hates "Downton Abbey" and how screenwriter Daisy Goodwin created a teenage portrait of Queen Victoria after fighting with her daughter about homework.
Featuring an array of color photos from Masterpiece's best-loved dramas, this book offers a penetrating look into the program's influence on television, publishing, fashion, and its millions of fans.
West is professor of English at the University of Missouri and the author of Kodak and the Lens of Nostalgia (2000) and Tabloid, Inc.: Crimes, News, Narratives (2010). Her books have led to appearances on PBS's American Experience and the BBC's Genius of Photography as well as keynote speeches at the National Gallery of Art in Washington, DC, the London School of De- sign, and the Amon Carter Museum. She is a regular contributor to Written by Magazine, the Atlantic, the Chronicle of Higher Education, and the Los Angeles Review of Books. She is currently writing a memoir, set in the 1970s, about movies and childhood trauma. 
---
If you enjoyed this post, wander over to The Period Films List. You'll also like Travel Guide: Jane Austen's England.