Pluto TV – free on all your favorite devices – offers a selection of period dramas, including many that are award-winning, British, based on books, for the whole family, or lesser-known titles you may have missed.

There's no search feature available on Pluto TV, so we've made it easy for you to find series and movies you'll love.
Below, we highlight some of our favorite British period dramas from the BBC, romances, and others, that are currently available to watch for free, on demand, on the streaming service. Our lists are divided into television series, and feature-length movies.
New movies and TV series are added all the time to the On Demand section of the service, but titles also leave, so if there's something on our list that you want to watch, don't wait. While the British costume dramas and historical movies on our list stream for free, they do have a few ads.
---
---
Pluto TV also has Live TV: you'll find British TV in the live section on Channel 154 with both period and non-period programs you may enjoy, like "Blandings," "Ballykissangel," and "Doc Martin." The Pluto TV Drama Channel (CH 60), Stories AMC (CH 135), and Romance Channel (CH 70) are also worth exploring, with period-set movies and series like "TURN: Washington's Spies," and "The Illusionist," and "Yentl." Additionally, there's currently a Paramount Movie Channel (CH 100), Westerns Channel (CH 103), Classics Movies Channel (CH 106), Pluto Spotlight Channel (CH 51), and more in the Live TV Movies section. 
Start with the period dramas on our lists below, and then see our suggestions that follow for additional TV series and movies to stream at the end of this page. You can watch movies in both the On Demand and Live TV sections on your desktop, Smart TV, connected TV devices like Roku, and with the Pluto TV App.
Free Period Drama Series on Pluto TV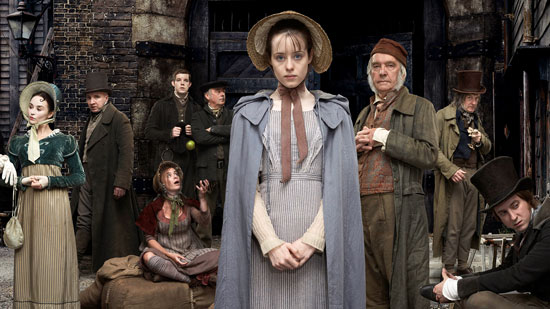 ---
---

Anna Karenina (Season 1)
A BBC series. Tolstoy's powerful tale of family passions set in Russia in the 1870s. Anna Karenina is the young wife of an older husband. She has an affair with the handsome Count Vronsky. By following her desires, Anna complicates her life. This epic 10-episode, 1977 BBC production was filmed on location in Hungary and England.
Starring Nicola Pagett, Eric Porter, Stuart Wilson, Davyd Harries, Caroline Langrishe, Marilyn Le Conte.
Rated TV-PG
---

Blandings (Seasons 1 & 2)
Set in 1929 in the fictional Blandings Castle, P.G. Wodehouse's beloved comedic stories follow the foibles of an eccentric aristocrat, his peculiar family, and the ramshackle ancestral home they share.
Starring Timothy Spall, Jennifer Saunders, Jack Farthing, Tim Vine, Mark Williams, Robert Bathurst, Ron Donachie.
Rated TV-14
---

Cadfael (Seasons 1 – 4)
Once a Crusader, now a man of the cloth, the worldly but humble Brother Cadfael uses his keen intuition to protect the innocent and bring the guilty to account in war-torn medieval England.
Starring Derek Jacobi, Michael Culver, Julian Firth, Terrence Hardiman, Mark Charnock, Eoin McCarthy.
Rated TV-14
---

The Darling Buds of May (Seasons 1 -3)
This is the story of the Larkins as they lead an idyllic, yet hilarious life on their family farm in the 1950s. Starring Oscar winner Catherine Zeta-Jones in her breakout role. Watch it before you watch the new adaptation. 
Starring David Jason, Pam Ferris, Stephanie Ralph, Catherine Zeta-Jones, Rachel Bell, Moray Watson.
Rated TV-PG
---

The Grand (Seasons 1 & 2)
From Russell T. Davies comes a British drama set during the roaring 1920s in Manchester, England, as the doors open on the lives of the guests and staff of a grand hotel.
Starring Paul Warriner, Rebecca Callard, Susan Hampshire, Tim Healy, Naomi Radcliffe, Julia St John.
Rated 13+
---

The Hour (Seasons 1 & 2)
From the BBC comes an engrossing behind-the-scenes drama and espionage thriller in Cold War-era England that centers on a journalist, a producer, and an anchorman for an investigative news program.
Starring Romola Garai, Ben Whishaw, Dominic West, Anna Chancellor, Joshua McGuire, Lisa Greenwood.
Rated TV-MA
---

Jekyll And Hyde (Season 1)
For the young Dr. Robert Jekyll, a dark past lurks in the shadows. Grandson to the Victorian Dr. Henry Jekyll, he has inherited his grandfather's curse, and in extreme moments is overcome by an inexplicable power–Hyde. Superhuman and uninhibited, Hyde is everything Jekyll isn't. Based loosely on Robert Louis Stevenson's 1886 novella Strange Case of Dr Jekyll and Mr Hyde, the series takes place in 1930s London and Ceylon.
Starring Tom Bateman, Donald Sumpter, Stephanie Hyam, Tom Rhys Harries, Natalie Gumede, Richard E. Grant.
Rated TV-MA
---

The Incredible Journey of Mary Bryant (Season 1)
A true epic of an extraordinary young woman and her fight for the freedom and dignity of her young family in the penal colony of Botany Bay, on the open seas of the Pacific Ocean, in the fine homes of Timor and in the courts of Georgian England.
Starring Romola Garai, Jack Davenport, Alex O'Loughlin, Sam Neill, Tony Martin, David Field, Abe Forsythe.
Rated TV-PG
---

Little Dorrit (2008)
Adapted by the BBC, Charles Dickens' timeless rags to riches story concerns the vacillating fortunes of the Dorrit family. The kind-hearted Amy, the Little Dorrit of the title, looks after her proud father, William who is a long-term inmate of Marshalsea debtors' prison in London. But their fate is transformed by the unexpected arrival from overseas of the benevolent Arthur Clennam, who is determined to solve the mystery of his father's dying words, "Put it right, Arthur."
Starring Claire Foy, Matthew Macfadyen, Tom Courtenay, Emma Pierson, Andy Serkis.
Rated TV-PG
---

The Musketeers (Season 3)
A BBC series. After four years at war, the Musketeers return to a 17th-century Paris seething with violence and poverty. A seemingly indifferent King has entrusted his affairs to corrupt new Governor of Paris, Philippe Feron.
Starring Luke Pasqualino, Tom Burke, Santiago Cabrera, Howard Charles, Tamla Kari, Maimie McCoy.
Rated TV-PG
---

Robin Hood (Seasons 1 – 3)
A BBC series. After 5 years of fighting in the crusades, Robin returns to England and leads a band of outlaws to outwit the Sheriff of Nottingham.
Starring Jonas Armstrong, Gordon Kennedy, Sam Troughton, Joe Armstrong, Richard Armitage, Lucy Griffiths, Keith Allen.
Rated TV-PG
---

To the Ends of the Earth (Season 1)
Benedict Cumberbatch stars as a young Englishman who embarks on a dazzling, hazardous sea journey from England to Australia in the years 1812-1813, and experiences rites of passage from youthful bravado to maturity, from arrogance to humility.
Starring Benedict Cumberbatch, Jared Harris, Jamie Sives, Richard McCabe, Victoria Hamilton, Tim Delap.
Rated TV-PG
---
---
Free Period Drama Movies on Pluto TV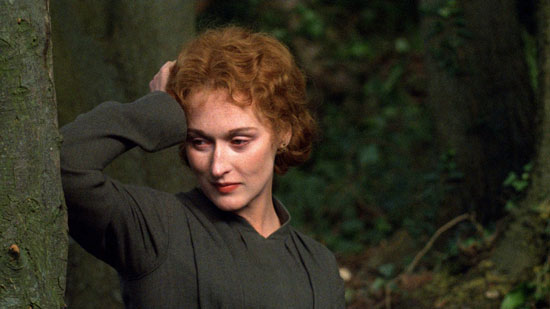 ---
---

A Bear Named Winnie (2004)
Before joining World War I, Canadian soldier Harry finds a home for his pet bear Winnie at London Zoo. There, she brings hope to war-torn families. Family drama based on the story that inspired AA Milne to write the `Pooh' books.
Starring Michael Fassbender, Gil Bellows, David Suchet, Stephen Fry, Jonathon Young, Aaron Ashmore.
Rated PG
---

A Royal Affair (2012)
In 1767, the young British Princess Caroline is betrothed to the mad King Christian VII of Denmark. She falls secretly in love with her physician – and together they start a revolution that changes a nation forever. In Danish, English, German, and French.
Starring Alicia Vikander, Mads Mikkelsen, Mikkel Boe Følsgaard, Trine Dyrholm, Harriet Walter, Laura Bro.
Rated R for sexual content and some violent images
---

A Royal Night Out (2015)
On V.E. Day in 1945, as peace extends across Europe, Princesses Elizabeth and Margaret are allowed out to join the celebrations. It is a night full of excitement, danger and the first flutters of romance.
Starring Sarah Gadon, Bel Powley, Emily Watson, Rupert Everett, Mark Hadfield, Annabel Leventon.
Rated PG-13
---

A Summer Story (1988)
In the summer of 1904, Frank Ashton, a young lawyer from London, and his best friend are hiking when he twists his ankle, Ashton is forced to seek help at a nearby farmhouse and stay there for a few days. Innocent beauty Megan David catches the attention of Ashton.
Starring James Wilby, Imogen Stubbs, Susannah York, Jerome Flynn, Sophie Ward, Camilla Power.
Rated PG-13
---

The Age of Innocence (1993)
A tale of nineteenth-century New York high society in which a young lawyer falls in love with a woman separated from her husband, while he is engaged to the woman's cousin. Martin Scorsese directs in a brilliant adaptation of Edith Wharton's Pulitzer Prize-winning novel.
Starring Daniel Day-Lewis, Michelle Pfeiffer, Winona Ryder, Richard E. Grant, Geraldine Chaplin, Stuart Wilson.
Rated PG
---

Aimee and Jaguar (1999)
In 1943, while the Allies are bombing Berlin and the Gestapo is purging the capital of Jews, a dangerous love affair blossoms between two women. One of them, Lilly Wust, married and the mother of four sons, enjoys the privileges of her stature as an exemplar of Nazi motherhood. For her, this affair will be the most decisive experience of her life. For the other woman, Felice Schragenheim, a Jewess and member of the underground, their love fuels her with the hope that she will survive.
Starring Maria Schrader, Juliane Köhler, Johanna Wokalek, Heike Makatsch, Elisabeth Degen, Detlev Buck.
Rated R for some nudity
---

Angela's Ashes (1999)
Life in impoverished Depression-era Ireland holds little promise for young Frank McCourt, the oldest son in a tightly-knit family. Frank embarks on a journey to overcome the poverty of his childhood and reach the land of his dreams: America. Based on the best-selling autobiography by Frank McCourt.
Starring Emily Watson, Robert Carlyle, Joe Breen, Ciaran Owens, Michael Legge, Liam Carney, Pauline McLynn.
Rated R for sexual content and some language
---

Another Mother's Son (2017)
Jersey, 1942. The British Channel Islands fall to the Germans who put prisoners of war to work in slave labor camps. When a Russian soldier escapes the labor camps, seeking shelter, a Jersey resident, Lou, realizes she can't simply hand him back. Based on the true story of Louisa Gould.
Starring Sophie Skelton, Amanda Abbington, John Hannah, Nicholas Farrell, Annabelle Dowler, Jenny Seagrove.
Not rated but indented for adult audiences
---

The Black Stallion (1979)
A heartwarming and timeless adventure for the whole family about a boy who forges a special friendship with a wild stallion after both are shipwrecked on a deserted island. Set beginning in 1946.
Starring Teri Garr, Mickey Rooney, Kelly Reno, Hoyt Axton, Clarence Muse, Michael Higgins.
Rated G
---

The Christmas Candle (2013)
In 19th-century England, a minister's quest to modernize his village puts him at odds with people who believe that whoever lights the candle that an angel touched will receive a miracle on Christmas Eve.
Starring Hans Matheson, Samantha Barks, Lesley Manville, Sylvester McCoy, James Cosmo, Susan Boyle.
Rated PG
---

The Dresser (1983)
During World War II, personal assistant Norman struggles to get deteriorating veteran actor Sir through a difficult performance of King Lear.
Starring Albert Finney, Tom Courtenay, Edward Fox, Eileen Atkins, Zena Walker, Michael Gough, Cathryn Harrison.
Rated PG
---

The Edge of Love (2008)
When the Welsh poet Dylan Thomas and his flirtatious wife Caitlin sweep into war-torn London, the last thing they expect is to bump into Dylan's childhood sweetheart Vera. Despite her joy at seeing Dylan after so many years, Vera is swept off her feet by a dashing officer, William Killick, and finds herself torn between the open adoration of her new found beau and the wily charms of the exotic Welshman.
Starring Keira Knightley, Sienna Miller, Matthew Rhys, Rachel Bell, Simon Armstrong, Paul Brooke, Anne Lambton.
Rated R for some sexuality, language and disturbing war images
---

The French Lieutenant's Woman (1981)
Film actors Anna and Mike portray movie characters who have a short but passionate affair in 19th century England. During the shooting of the film, the two actors have a relationship that parallels that of their characters.
Starring Meryl Streep, Jeremy Irons, Hilton McRae, Peter Vaughan, Lynsey Baxter, Emily Morgan.
Rated R for some sexuality and strong language.
---

The Go-Between (1971)
In the days before World War I, young Leo Colston spends a summer in the British countryside, where he develops a crush on the beautiful young aristocrat Marian. Eager to impress her, Leo becomes the "go-between" for Marian, delivering secret romantic letters to Ted Burgess, a handsome neighboring farmer. However, when Marian becomes engaged to a local viscount, all their lives are altered.
Starring Julie Christie, Alan Bates, Dominic Guard, Margaret Leighton, Michael Redgrave, Edward Fox.
Rated PG
---

I Capture the Castle (2003)
A love story set in 1930s England that follows 17-year-old Cassandra Mortmain, and the fortunes of her eccentric family, struggling to survive in a decaying English castle.
Starring Romola Garai, Rose Byrne, Bill Nighy, Tara Fitzgerald, Sophie Stuckey,, Henry Cavill, Sarah Woodward.
Rated R for brief nudity during a swim in the castle moat.
---

Madame Bovary (2014)
Adapted from Flaubert's classic novel, Madame Bovary tells the tragic story of Emma, a young beauty who impulsively marries a small-town doctor to leave her father's pig farm behind. But after being introduced to the glamorous world of high society, she soon becomes bored with her stodgy mate and seeks excitement and status outside the bonds of marriage.
Starring Mia Wasikowska, Rhys Ifans, Ezra Miller, Laura Carmichael, Paul Giamatti, Logan Marshall-Green, Henry Lloyd-Hughes.
Rated R for some sexuality/nudity
---

Nicholas and Alexandra (1971)
Tsar Nicholas II, the inept last monarch of Russia, insensitive to the needs of his people, is overthrown and exiled to Siberia with his family.
Starring Michael Jayston, Janet Suzman, Roderic Noble, Ania Marson, Lynne Frederick, Fiona Fullerton, Irene Worth, Harry Andrews.
Rated PG
---

Nicholas Nickleby (2002)
After Nicholas' father dies and leaves the family penniless, the Nickleby Family moves to London to stay with their Uncle Ralph. Ralph turns abusive and separates the family.
Starring Charlie Hunnam, Nathan Lane, Jim Broadbent, Christopher Plummer, Jamie Bell, Anne Hathaway, Alan Cumming, and Timothy Spall.
Rated PG
---

The Remains of the Day (1993)
Oscar®-winners Anthony Hopkins and Emma Thompson reunite with the acclaimed Merchant Ivory filmmaking team for this extraordinary and moving story of blind devotion and repressed love.
Starring Anthony Hopkins, Emma Thompson, John Haycraft, Christopher Reeve, James Fox, Peter Vaughan, Hugh Grant.
Rated PG
---

The Secret of Roan Inish (1994)
After the Second World War, young Fiona lives with her grandparents in a small fishing village in Ireland where she takes an active role to unravel the mysterious secrets.
Starring Jeni Courtney, Eileen Colgan, Mick Lally, Declan Hannigan, John Lynch, Frankie McCafferty.
Rated PG
---

Sunset Song (2015)
Set in a rural Scottish community, "Sunset Song" is driven by the young heroine Chris and her intense passion for life. The Great War reaches out from afar, bringing the modern world to bear on the community in the harshest possible way.
Starring Ken Blackburn, Mark Bonnar, Stuart Bowman, Agyness Deyn, Ron Donachie, Tom Duncan, Jack Greenlees.
Rated R for sexuality, nudity and some violence
---

Swallows and Amazons (2016)
Four children (the Swallows) on holiday in the Lake District sail on their own to an island and start a war with rival children (the Amazons). In the meantime, a mysterious man on a houseboat accuses them of a crime they did not commit.
Starring Bobby McCulloch, Dane Hughes, Kelly Macdonald, Andrew Scott, Rafe Spall, Jessica Hynes.
Rated PG
---

Tess of the D'Urbervilles (1998)
A free-spirited yet naive country girl is caught between her wealthy, manipulative "cousin" Alec and the handsome, educated farmer Angel Clare in this Victorian tragedy from novelist Thomas Hardy.
Starring Justine Waddell, Jason Flemyng, Oliver Milburn, John McEnery, Lesley Dunlop, Rosalind Knight.
Rated TV-PG
---

Tulip Fever (2017)
In 17th century Amsterdam, an orphaned girl Sophia is forcibly married to a rich and powerful merchant Cornelis Sandvoort – an unhappy "arrangement" that saves her from poverty. After her husband commissions a portrait, she begins a passionate affair with the painter Jan Van Loos, a struggling young artist. Seeking to escape the merchant's ever-reaching grasp, the lovers risk everything and enter the frenzied tulip bulb market, with the hope that the right bulb will make a fortune and buy their freedom.
Starring Alicia Vikander, Dane DeHaan, Jack O'Connell, Holliday Grainger, Tom Hollander, Judi Dench .
Rated R for sexual content and nudity
---

Wuthering Heights (1998)
A Masterpiece Theatre presentation. Mistreated foundling Heathcliff and his stepsister Catherine fall in love, but when she marries a wealthy man, he becomes obsessed with getting revenge, even well into the next generation.
Starring Robert Cavanah, Peter Davison, Orla Brady, Sarah Smart, Matthew Macfadyen, Crispin Bonham-Carter.
Rated 13+
---

Wuthering Heights (2011)
Andrea Arnold's raw, gritty adaptation of Emily Brontë's novel is a new take on a familiar story, which nevertheless remains faithful to the text's essential roots. 
Starring Kaya Scodelario, James Howson, Solomon Glave, Paul Hilton, Steve Evets, Amy Wren, Oliver Milburn .
Rated R for some sexual scenes and violence
---

Yentl (1983)
Barbra Streisand stars in this beautifully portrayed musical story of a young independent woman who is forced to masquerade as a boy in order to pursue her love of knowledge.
Starring Barbra Streisand, Amy Irving, Mandy Patinkin, Nehemiah Persoff, Steven Hill, Allan Corduner.
Rated PG
---
---
More Free Period Dramas on Pluto TV
Also period-set and available at the time of this writing are:
Series: Beowulf: Return to the Shieldlands, The Devil's Mistress, Going Postal, Snowy River: The McGregor Saga (Seasons 1 – 4), QB VII. Dickensian has previously been available to stream for free too, look for its return.
Movies: A Handful Of Dust, A Merry War, All Quiet on the Western Front, Another Country, Antonia's Line, Attack On Leningrad, Basil, Bertie and Elizabeth, Big Eyes, Black Book, Black Robe, Bobby Jones: Stroke of Genius, Boxcar Bertha, Capote, Charms for the Easy Life, Copying Beethoven, Cotton Club Encore, Casanova, Cézanne Et Moi, Chaplin, Cromwell, The Devil's Arithmetic, The Duellists, Eight Men Out, Enemies: A Love Story, Evelyn, Fat Man And Little Boy, Flawless, Fiddler on the Roof, The Flowers of War, Goya's Ghosts, Grace of Monaco, Gunpowder Treason and Plot, Hanover Street, Henry V, The Homesman, Immortal Beloved, Infinity, Indignation, The Inheritance, Into The White, In Tranzit, Ironweed, I.Q., The Keeping Room, Ladies In Lavender, The Little Traitor, The Lost City, Lover's Prayer, The Man in the Moon, Meek's Cutoff, Moliere, Mao's Last Dancer, Morning Glory, Mr. and Mrs. Loving, Mrs Dalloway, Much Ado About Nothing, Nora, Paper Moon, The Quiet Man, Renoir, Romeo and Juliet, Rommel, The Ruby Ring, Run Boy Run, The Slipper and the Rose, Spring Awakening, The Two Faces of January, Voice from the Stone, War and Peace, Where the Red Fern Grows (1 & 2), The White Countess, The Whole Wide World, The Winslow Boy, Witness for the Prosecution.
---
If you enjoyed this post, be sure to see The Period Films List, with the best British period dramas, historical and costume movies and TV series sorted by era. You'll also like Free Period Dramas on YouTube, and 100 Period Dramas You Can Stream for Free on IMDb TV, and Stream Downton Abbey for Free.
---