Last Updated on April 11, 2023
"Always Entertaining. Always Free." That's the tagline for Freevee, formerly known as IMDb TV, an easy and totally legal way to stream full-length movies and TV series in the US for free, with ads. Below, we've rounded up 100 of the best period dramas that are available to stream for free in 2023 on the no-subscription required service.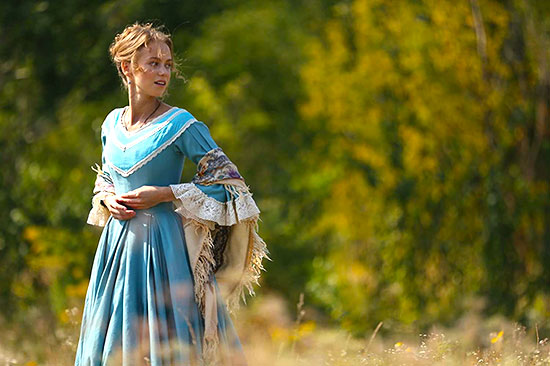 ---
To help keep this site running: Willow and Thatch may receive a commission when you click on any of the links on our site and make a purchase after doing so. 
---
This list includes Amazon Freevee's available British costume dramas, romances, historical movies, period comedies, thrillers, foreign films, adventure movies, and family movies, set into the 1970s, that we think may be worth a try.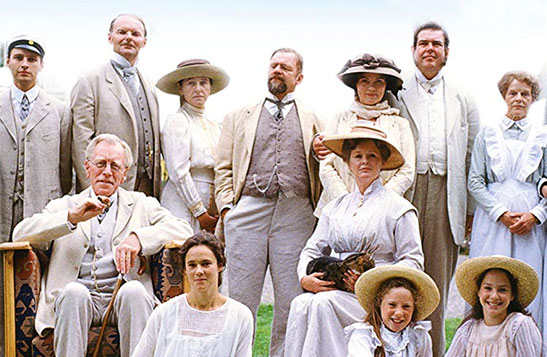 The first section contains TV series, the second movies. In a third "You May Also Like" section, we suggest some non-period titles. 
New period dramas are added all the time, but titles also leave, so watch while you can. We've added links to make it easy for you to start watching now, or save to your watchlist so you can watch when you are ready. Most everything on these lists has over a 6/10 IMDb rating. 
---
---
Free Period Dramas: TV Series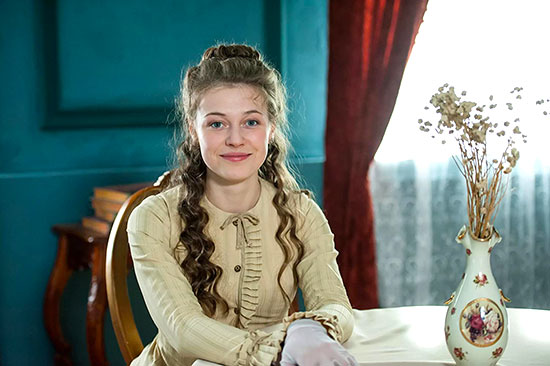 The following list contains period drama TV series. Click on the "Watch Now for Free" or "Add to your WATCHLIST" under the description of each title to do just that, and to watch trailers when available. 
---
---

The Adventures of Swiss Family Robinson (1998)
Richard Thomas (John-Boy Walton, The Waltons) stars in this amazing tale of a family looking for adventure only to find themselves marooned on a deserted island in the 1830s. Having no means of provision or shelter they struggled to survive against pirates, natives, wild animals and Mother Nature. A movie sure to thrill even youngest in the audience. A story about adventure, love, heartbreak, happiness and human drama, "The Adventures of Swiss Family Robinson" is a great adventure for the whole family.
Starring Richard Thomas, Gareth Howells, Kieren Hutchison, Junior Chile, Margo Gunn.
Rated 13+
---

The Best Intentions (1992)
*Currently available in limited locations. Swedish master Ingmar Bergman penned this loving tribute to his parent's epic romance. In 1909, poor theology student Henrik Bergman falls in love with Anna Åkerbloom, the intelligent daughter of a rich family in Uppsala. After marrying Henrik becomes a priest in northern Sweden. Urbane Anna hates living in the county, growing restless. She returns to Uppsala and the couple's love and is tested.
Starring Samuel Fröler, Pernilla August, Max von Sydow.
Rated 13+
---

Bomb Girls (Seasons 1 & 2)
Set during World War II, "Bomb Girls" tells the remarkable stories of women who risked their lives in a munitions factory as they build bombs for the European front. Liberated from social and cultural restrictions, they embrace their newfound freedom – changing their lives and the world around them — forever.
Starring Meg Tilly, Jodi Balfour, Charlotte Hegele, Ali Liebert, Anastasia Phillips.
Rated 13+
---

The Darling Buds of May (Seasons 1 – 3)
Highly recommended! Set during the 1950s, this is the story of the Larkins, headed by dreamer and schemer Sidney "Pop" Larkin. These folks lead an idyllic life in the English countryside, enlivened by Pop Larkin's entrepreneurial adventures and the fierce devotion of each family member to one another. Based on the popular novels of H.E. Bates, this is a touching, often hilarious tribute to family life.
Starring David Jason, Catherine Zeta-Jones, Pam Ferris.
Rated 13+
---

Detective Anna (2016)
Nineteen-year-old Anna, living at the end of the nineteenth century in the town of Zatonsk, unexpectedly discovers that she possesses supernatural powers. The spirits of the dead literally haunt her, begging to help. Aided by her visions, Anna manages to investigate and solve a number of mysterious crimes which have baffled the police. An experienced detective, 37-year-old Yakov Shtolman, who is assigned to the police department and teams up with Anna and becomes her partner in hunting down criminals.
Starring Aleksandra Nikiforova, Dmitriy Frid, Sergey Druzyak, Irina Sidorova.
Rated 13+
---

Dr. Quinn Medicine Woman (Seasons 1 – 6)
This family adventure series is built around the exploits of Dr. Michaela Quinn, a refined woman doctor who moves from the highly civilized world of mid-19th century Boston to a rough-hewn frontier town in 1860s Colorado to start her own medical practice.
Starring Jane Seymour, Joe Lando, Chad Allen, Erika Flores.
Rated 7+
---

Edward and Mrs. Simpson (1978)
The events leading to the 1936 abdication of King Edward VIII, who gave up his throne to marry the twice-divorced American Wallis Simpson. The series portrays both the romance between King and divorcee, and the political maneuvering involved.
Starring Edward Fox, Cynthia Harris, David Waller, Peggy Ashcroft.
Rated 7+
---

Ekaterina: The Rise of Catherine the Great (2014)
The life of the Russian Empress Ekaterina II (Catherine the Great), a German born princess who came to Russia as bride for the young Peter III, chosen by his aunt Elisabeth, and who, once she came into power, transformed the Russian empire.
Starring Marina Aleksandrova, Sergey Koltakov, Michael Gor, Isabel Schosnig.
Rated 13+
---

The Golden Horde (2018)
At the end of the thirteenth century, the envoy of the Golden Horde – Mengu-Temir, a handsome and connoisseur of female beauty arrives in the capital of Russia. He came to steal thousands of Russian soldiers into the Horde, but he is ready to be content with only a part if Grand Duke Yaroslav returns the princess Ustinia, the wife of his brother Boris. On one side of the scales – love and passion, on the other – the throne and the life of Nargiz herself, which neither the people nor the lawful wife of Yaroslav accepts.
Starring Sabina Akhmedova, Karina Andolenko, Evgeniya Dmitrieva, Larisa Domaskina.
Rated 16+
---

The Grand (Season 1)
In this British costume drama set at the end of World War I, the Bannerman family re-opens the Grand Hotel after a lengthy closure and a costly re-furbishing. As the most opulent hotel in Manchester, England during the decadent Roaring '20s, the Grand is a nexus for schemes, scandals, romance and intrigue among guests and staff members alike. A good choice for fans of the original "Upstairs, Downstairs" and "The Duchess of Duke Street."
Starring Paul Warriner, Rebecca Callard, Susan Hampshire, Tim Healy, Mark McGann.
Rated 13+
---

Gunpowder, Treason and Plot (2004)
The turbulent and bloody reigns of Mary, Queen of Scots and her son King James VI of Scotland, who would become King of England and foil the Gunpowder Plot. A BBC series.
Starring Clémence Poésy, Catherine McCormack, Robert Carlyle.
Rated 18+
---

Heartbeat (Seasons 2 – 6)
The 1960s lives and adventures of the police constabulary, medical staff, and residents of Ashfordly and Aidensfield.
Starring William Simons, Derek Fowlds, Tricia Penrose, Mark Jordon.
Rated TV-PG
---

The Incredible Journey of Mary Bryant (2005)
A young woman is transported to the New South Wales penal colony in 1788. Based on the true story of an eighteenth century female convict arrested for petty theft and sentenced to seven years in prison who stages the only successful escape from the Australian penal colony ever recorded.
Starring Romola Garai, Jack Davenport, Alex O'Loughlin, Sam Neill.
Rated R
---

The Infinite Worlds of H.G. Wells (2001)
H.G. Wells foresaw the future in such visionary novels as The Time Machine and The War of the Worlds. On a night in London in 1946, newspaper reporter Ellen McGillivray arrives at the home at of legendary literary figure, Herbert George Wells. Expecting to hear of the events and people who formed his prophetic imagination, she is informed of a world in which known scientific boundaries no longer exist. It begins a half-century earlier at London's Imperial College of Science where Wells meets Jane Robbins, a scientist equally fascinated by unnatural phenomenon, and a woman who immediately captures Wells' heart.
Starring Tom Ward, Barry Stanton, Raymond Coulthard, Mark Lewis Jones.
Rated 13+
---

The Legend of William Tell (1998)
This series follows the legend of Wilhelm Gorkeit of Tellikon (William Tell), who, as the stories say, shot an apple off of his son's head and lead the rebellion to free Switzerland.
Starring Kieren Hutchison, Andrew Robertt, Nathaniel Lees, Katrina Browne.
Rated ALL
---

Life of a Mistress (2018)
She was raised in affluence, but became a servant. After the death of her benefactor, Duke Golovin, Polina learns that she is in fact a serf and will now be auctioned along with other property of the deceased nobleman. A neighbor and worst enemy of Duke Golovin, the cruel and vicious Count Andrei, becomes her new owner.
Starring Tatyana Babenkova, Vadim Dzyuba, Lidiya Kopina, Anastasiya Lebedeva.
Rated 16+
---

Little House On the Prairie (Seasons 1 – 9)
The life and adventures of the Ingalls family in the nineteenth century American Midwest. Fall in love again with the classic TV series set on the American frontier in the 1870s that celebrates family, faith, and the human spirit.
Starring Melissa Gilbert, Michael Landon, Karen Grassle, Rachel Lindsay Greenbush.
Rated TV-PG
---

Love in Chains (Season 1)
Katerina Verbitskaya was raised as a noble lady with her godmother Anna Chervinskaya but for the whole world she was only the property of Peter Chervinsky. She falls in love with the nobleman Alexey Kosach who knows nothing about her origin. On the way to freedom and love, the serf maid will have to overcome a lot of trials.
Rated 13+
Starring Mikhail Gavrilov, Anna Sagaidachnaya, Stanislav Boklan, Mark Drobot.
---

Mad Men (Seasons 1 – 7)
Set in 1960 New York City, in an unexpected new world – the high-powered and glamorous "Golden Age" of advertising – where everyone is selling something and nothing is ever what you expect it to be. The drama unfolds around Don Draper, the biggest ad man in the business. As he calls the shots in the boardroom and the bedroom, he struggles to stay a step ahead of the rapidly changing times and the young executives nipping at his heels.
Starring Jon Hamm, Elisabeth Moss, Vincent Kartheiser, January Jones, Christina Hendricks.
Rated TV-14
---

Marie Antoinette: The Trial of a Queen (2018)
On the night of August 2, 1793, Marie Antoinette is transferred to the prison. Her husband has been sent to the guillotine, her children have been taken away, all the other European monarchies have abandoned her and France is calling for her head yet Marie Antoinette has more strength and dignity than ever imagined. The revolution judged her as a queen, her tragic death made her immortal.
Starring Maud Wyler, Francis Leplay, Nicolas Chupin.
Rated 13+
---

The Railway Children (2000)
A wonderful family British period drama. From the Emmy-winning Masterpiece Classic series comes this dramatization of E. Nesbit's classic 1906 novel about three children whose lives change forever after they move to a Yorkshire cottage near a railway line. Father is arrested after he is falsely accused of treason. Now penniless, Mother and her children — Bobbie, Phyllis and Peter — are forced to relocate from London to the country, where they move into a shabby little cottage that is very close to a railroad station. The children become involved with the passengers and train staff that pass through their lives, resulting in one unexpected adventure after another.
Starring Michael Kitchen, Jenny Agutter, Richard Attenborough, Sophie Thompson, Jemima Rooper, Clare Thomas, Jack Blumenau.
Rated 13+ but should be fine for younger children
---

The Red Queen (2015)
Set beginning in 1953., this is the story of the rise of a girl from proverbial humble beginnings to top Russian fashion model during Cold War-era USSR, referred to as "Soviet Sophia Loren." But was she the only the queen of the catwalk or also a KGB agent seducing foreign diplomats, making her the "most beautiful Kremlin weapon"?
Starring David Holt, Anna Vasileva, Kseniya Lukyanchikova.
Rated 13+
---

The Rifleman (Seasons 1 – 5)
The action-packed series about a dedicated rancher trying to raise his son in a turbulent, untamed West. Their adventures are filled with rousing, two-fisted action set against sweeping beautiful and authentic locations. A classic hit-series, "The Rifleman" is rich with high production standards, old-fashioned values and a superb list of guest stars.
Starring Chuck Connors, Johnny Crawford, Paul Fix.
Rated ALL
---

Riphagen (2017)
A WWII-crime thriller based on the life of Andries 'Al Capone' Riphagen, a Dutch criminal who blackmailed Jews in hiding during World War II and was responsible for hundreds of deaths.
Starring Jeroen van Koningsbrugge, Kay Greidanus , Lisa Zweerman.
Rated 13+
---

The Royal (Seasons 1 – 8)
Set in the 1960s, this British medical drama follows the staff and patients of St Aidan's Royal Free Hospital. The saga of the seaside cottage hospital is chronicled in this spinoff of "Heartbeat," the long-running ITV drama about a city medical center.
Starring Robert Daws, Linda Armstrong, Amy Robbins, Denis Lill, Wendy Craig.
Rated TV-PG
---

Sara Dane (1982)
The passionate story of a beautiful convict girl, Sara Dane who is transported from England to Australia for a crime she did not commit. She struggle for freedom and independence against almost impossible odds.
Starring Juliet Jordan, Harold Hopkins, Brenton Whittle, Barry Quin.
Rated 13+
---

Story of Yanxi Palace (2018)
During the 6th year of the Qian Long's reign, Wei Ying Luo finds her way to the Forbidden City as a palace maid to investigate the truth behind her older sister's death. Based on the novel Yan Xi Gong Lüe by Zhou Mo, the drama won Best Television Series at the 5th Hengdian Film & TV Festival.
Starring Jinyan Wu, Yuan Nie, Enshang Liu, Charmaine Sheh.
Rated 13+
---

The Waltons (Seasons 1 – 9)
In the dire days of the Depression, a Virginia family stays together in this beloved and wholesome saga, seen through the eyes of John-Boy, the eldest of seven children. In season one, John-Boy saves his father's life; beloved mother Olivia copes with polio; and the Walton family bond endures a variety of other trials. In Season 2, enduring another year of the Depression, the Waltons know that love is the best weapon against the hardships of life. Then, Thanksgiving joy turns to worry as John-Boy suffers a head injury. Later, he makes the family proud as he graduates from high school. Plus, a corporation wants to buy Walton's Mountain. 
Starring Richard Thomas, Ralph Waite, Michael Learned.
Not rated but suitable for family viewing
---
See all the available TV series here. 
---
Free Period Dramas: Movies
The following list contains period drama movies. Click on the "Watch Now for Free" or "Add to your WATCHLIST" under the description of each title to do just that, and to watch trailers when available. 
---
---

A Good Woman (2006)
Having scorned every member of the New York upper class, the seductive Mrs. Erlynne travels to Amalfi, Italy, hoping to win over a married aristocrat, Robert Windermere. When news of their flirting becomes a scandal, Windermere's innocent wife, Meg, plots an elaborate revenge, despite her own attraction to the young Lord Darlington.
Starring Helen Hunt, Scarlett Johansson, Mark Umbers, Tom Wilkinson.
Rated 13+
---

A Harlot's Progress (2006)
*Currently available in limited locations. William Hogarth, played by Toby Jones, recalls the life and death of an alluring and mysterious woman he once knew. Struggling artist Hogarth is beguiled by young courtesan Mary Collins from their first meeting. His subsequent pursuit of Mary during her descent into prostitution in London's shadowlands threatens to destroy his own career, health and happiness.
Starring Toby Jones, Zoe Tapper, Sophie Thompson.
Rated 13+
---

A Single Man (2009)
Set in Southern California during 1962, George is a college professor who recently lost his lover, Jim, in a car accident. Terribly grief-stricken, George plans to commit suicide. As he goes about his daily routine and puts his affairs in order, his encounters with colleagues, students and an old friend lead him to make a final decision as to whether life is worth living without Jim. Based on the 1964 novel of the same name by Christopher Isherwood.
Starring Colin Firth, Julianne Moore, Nicholas Hoult, Matthew Goode, Jon Kortajarena.
Rated R for sexual content and som disturbing images
---

A Summer Story (1988)
England, 1904. A young lawyer from London, Mr. Ashton and his best friend are hiking across Dartmoor. As he twisted his ankle, Ashton is forced to seek help at a nearby farmhouse and stay there for a few days. Innocent beauty Megan David catches the attention of Ashton.
Starring Imogen Stubbs, James Wilby, Susannah York, Kenneth Colley.
Rated PG-13
---

A Tale Of Two Cities (1980)
The classic Dickens tale of honour and sacrifice involving the cruel Marquis St Evremonde, his nephew Charles Darnay, who gives up his inheritance to protest the inhumanity of his family, and Sydney Carton, who gives up his life to save his friend. An ex-aristocrat from France and an alcoholic English lawyer find themselves crossing paths and in love with the same woman during the French Revolution.
Starring Chris Sarandon, Peter Cushing, Kenneth More, Barry Morse.
Rated 13+
---

All Quiet On The Western Front (1979)
In this remake of the classic film, Richard Thomas (John-Boy Walton, The Waltons) stars as a young soldier facing profound disillusionment in the soul-destroying horror of World War I.
Starring Richard Thomas, Ernest Borgnine, Donald Pleasence, Ian Holm.
Rated 13+
---

The Ambassador to Bern (2014)
What really happened at Bern's Hungarian Embassy in 1958? The grim attack after the 1956 Hungarian Revolution was only the visible part of the iceberg. The events behind closed doors are fictionalized with a breathtaking story based on a true story.
Starring János Kulka, Tamás Szabó Kimmel, József Kádas, Rozi Lovas.
Rated 13+
---

April 9th (2015)
In the early morning of April 9th 1940 the Danish army is placed on high alert. The Germans have crossed the border and Denmark is at war against Europe's strongest army. In Southern Jutland, Danish bicycle and motorcycle companies are ordered to go against all odds and hold back the forces until the Danish reinforcements can be mobilized. This is their story and based on real events.
Starring Pilou Asbæk, Lars Mikkelsen, Elliott Crosset Hove, Simon Sears.
Rated 13+
---

Arthur & Merlin (2015)
Inspired by the same Celtic myths that J.R.R. Tolkien read as a young man, Arthur and Merlin is the epic fantasy adventure of good versus evil and tells the story of the two iconic characters as you've never seen them before. In Dark Ages Britain, a time of myth and magic, a Saxon force from the East attacks the Celtic people. But the vicious Saxons are not the only threat the Celts face. Arthur, a banished warrior, and Merlin, a hermit wizard, embark on a heroic quest to save their people before the Celts are gone forever, lost to mere myth themselves.
Starring Kirk Barker, Stefan Butler, Nigel Cooke.
Not rated.
---

Ashes in the Snow (2018)
In 1941, a 16-year-old aspiring artist and her family are deported to Siberia amidst Stalin's brutal dismantling of the Baltic region. One girl's passion for art and her never-ending hope will break the silence of history.
Starring Bel Powley, Sophie Cookson, Timothy Innes, Jonah Hauer-King.
Rated 18+
---

At Eternity's Gate (2018)
Willem Dafoe's Academy Award-nominated performance as Vincent Van Gogh highlights this Julian Schnabel film that journeys inside the world and mind of the artist.
Starring Willem DaFoe, Rupert Friend, Mads Mikkelsen.
Rated PG-13
---

Ballet Shoes (2007)
For the whole family, the story of three orphan girls, adopted by an eccentric explorer, Great Uncle Matthew and his niece Sylvia, in 1930s London.
For more free family-friendly period or period-inspired movies, try What Katie Did (1999), The Adventures of Ociee Nash (2004),  Mandie And The Secret Tunnel (2009), The Secret of Moonacre (2019), Indescribable (2016), The Sign of the Beaver (1997), Words by Heart (1985), Home at Last (1988), and The Secret Garden (2017).
Starring Emilia Fox, Victoria Wood, Emma Watson.
Rated PG
---

Becket (1964)
King Henry II of England comes to terms with his affection for his close friend and confidant Thomas Becket, who finds his true honor by observing God's divine will rather than the King's. Peter O'Toole delivers an electrifying performance as the mischievous Henry II, who surprises England by naming his fellow rogue and trusted valet Thomas Becket as Chancellor.
Starring Richard Burton, Peter O'Toole, John Gielgud, Gino Cervi.
Rated PG-13
---

Bertie and Elizabeth (2002)
A feature-length portrayal of the life of Queen Elizabeth, the Queen Mother, focuses on her courtship by the shy, future George VI (known as Bertie), the love story that followed, and the birth of their daughters, Elizabeth and Margaret.
Starring James Wilby, Juliet Aubrey, Alan Bates, Eileen Atkins, Dolly Wells.
Rated TV-PG
---

Black Butterflies (2001)
In Apartheid-torn South Africa, poet Ingrid Jonker struggles tragically in search of love and a sense of home. Regarded as South Africa's Sylvia Plath, she finds her freedom in the height of 1960's Apartheid by scripting verse amidst a series of stormy love affairs.
Starring Carice van Houten, Liam Cunningham, Rutger Hauer, Graham Clarke.
Rated 16+
---

Black Fox (1995)
The story of two "blood" brothers, Alan and Britt Johnson – one a former plantation owner, the other his childhood friend whom he freed from slavery. The former slave affects peace between Native American tribes and homesteaders in 1860s western Texas.
Starring Christopher Reeve, Raoul Mac Trukillo, Tony Todd.
Rated 13+
---

The Book and the Rose (2011)
A timeless love story about divergent paths, choices, and a meeting of hearts and ideals. Based on the short story by Max Lucado.
Starring Chris Kennedy, Carey Lessard.
Rated 7+
---

The Canterville Ghost (1996)
In this Emmy Award-winning adaptation of Oscar Wilde's charming, witty tale, Professor Hiram Otis gets a research grant to study in England. His family is thrilled to learn they will live in a castle called Canterville Hall. Soon, 16-year-old Virginia Otis and her two brothers meet the ghost of Sir Simon de Canterville, who has haunted the castle for 400 years. Virginia could be the key in fulfilling a prophecy and finally set the house's ghost free.
Starring Patrick Stewart, Neve Campbell, Joan Sims.
Rated PG
---

Casanova (2005)
Originally shown on PBS Masterpiece as  a 2-part series. Castle Dux, Bohemia, 1798. Casanova, now a penniless librarian in his seventies, tells Edith, a young kitchen maid in the castle, his remarkable life story, and about falling in love with Henriette.
Starring Rose Byrne, Peter O'Toole, David Tennant.
Rated 18+
---

Charms for the Easy Life (2002)
The story of three women who live in a North Carolina town and defy the traditional roles set forth for them by society. In the 1940s, Southern midwife Charlie Kate Birch is given a lucky charm after healing a brutalized black man. In no time at all, her husband skips town, leaving her happily in charge of the family. Charlie's daughter dreams of finding a steadfast man – but her prospects are bleak. Meanwhile, Charlie's granddaughter must compete with their contrasting influences.
Starring Gena Rowlands, Mimi Rogers, Susan May Pratt.
Rated 13+
---

Child Bride of Short Creek (1981)
Partially based on the true events surrounding a rural religious cult in the American Midwest, and how the members' children suffered for their parents' fanaticism. Short Creek is a polygamist community in Arizona where 400 Mormon loyalists, 263 of those children, live their own, unique, secular lifestyle. When a Korean War veteran returns, his experiences outside make living in Latter Day Saints (LDS) lifestyle unbearable. He rebels against his own father who has plans to add another wife to his household – a 15 year old girl who the vet loves dearly.
Starring Christopher Atkins, Diane Lane, Conrad Bain, Kiel Martin.
Rated 13+
---

Civil Love (2012)
Rachel is a widow during the Civil War who holds the South responsible for her husband's death. When a wounded enemy soldier takes refuge in her barn, Rachel reluctantly helps him. As she gets to know him more, she realizes she must protect him from the dangerous men pursuing him, and discovers a courage she didn't know she had – the courage to love again.
Starring Elise Groves, DeMoyne Hunt, Matthew Bellows.
Rated G
---

The Colour Room (2021)
The Sky Original British period drama "The Colour Room" follows the journey of a determined, working class woman, Clarice Cliff, as she breaks the glass ceiling and revolutionises the workplace in the 20th century. Clarice Cliff is a vivacious young factory worker in the industrial British midlands of the 1920s.
Starring Phoebe Dynevor, Matthew Goode, David Morrisey, Rachel Shenton.
Rated PG
---

The Courage to Love (2000)
Inspired by a true story, "The Courage to Love" tells the story of a black woman who is part of a mixed-race affluent Creole society in pre-Civil War New Orleans. Henriette must choose between love and devotion to the church. Neither choice is going to be easy, as there is great opposition to her ideas of breaking traditions.
Starring Vanessa Williams, Gil Bellows, Stacy Keach.
Rated 13+
---

The Current War (2019)
"The Current War" is the story of the rivalry between the greatest inventors of the industrial age over whose electrical system would power the new century. Thomas Edison dazzles the world. But George Westinghouse, aided by Nikola Tesla, has seen fatal flaws in Edison's direct current design. Igniting the infamous war of currents, they bet everything on risky and dangerous alternating current.
Starring Benedict Cumberbatch, Michael Shannon, Nicholas Hoult.
Rated PG-13
---

De-Lovely (2004)
Inspecting a magical biographical stage musical, composer Cole Porter reviews his life and career with his wife, Linda. At the staging of a musical production based on his life story, songwriter Cole Porter begins to reflect on his life and career. As he trades notes with the play's director, Gabe, Porter recollects his meteoric rise on Broadway during the mid-1920s and his first meeting with wife and muse Linda Thomas, his many dalliances, and the seclusion of his final years.
Starring Kevin Kline, Ashley Judd, Jonathan Pryce, Kevin McNally, Sandra Nelson, Allan Corduner.
Rated PG-13
---

The Devil's Arithmetic (1999)
Sixteen-year-old Hannah Stern accompanies her parents to visit Aunt Eva for the Jewish holiday celebration of Passover, but Hannah is uninterested in her uncle's stories of the Holocaust. Reluctantly taking part in the tradition of Seder, she opens the door to prepare for the arrival of the prophet Elijah and is mysteriously transported to Poland in the year 1941.
Starring Kirsten Dunst, Brittany Murphy, Paul Freeman.
Rated 13+
---

Doctor Zhivago (2002)
Boris Pasternak's most celebrated novel, adapted by acclaimed dramatist Andrew Davies (Pride and Prejudice). The Russian Revolution is the backdrop for the heart-breaking love story of Doctor Yuri Zhivago, the physician and poet torn between the love of two women.
Starring Sam Neill, Kiera Knightley, Hans Matheson, Alexandra Maria Lara.
Rated 13+
---

The Edge of Love (2009)
Two feisty, free-spirited women are connected by the brilliant, charismatic poet who loves them both. In the bohemian underground of World War II London, a stirring love story ignites among legendary poet Dylan Thomas and the two extraordinary women who inspire him.
Starring Keira Knightley, Sienna Miller, Matthew Rhys, Simon Armstrong.
Rated R
---

Enemies: A Love Story (1989)
A ghostwriter finds himself romantically involved with his current wife, a married woman and his long-vanished wife. Comedy / drama / romance!
Starring Ron Silver, Anjelica Huston, Lena Olin, Malgorzata Zajaczkowska.
Rated R
---

Forever My Love (1962)
The romantic "Sissi" trilogy condensed into one film and dubbed into English for theatrical release by Paramount Pictures in 1962. In the 1850s, Emperor Franz Joseph of Austria falls in love with young princess Elisabeth – played by the iconic Romy Schneider in her breakout role.
Starring Romy Schneider, Karlheinz Böhm, Magda Schneider.
Rated 7+
---

Fortress of War (2010)
A war drama set during the Nazi invasion of the Soviet Union in June 1941, in which Soviet troops held on to a border stronghold for nine days. This WWII war drama portrays the defense of the Brest Fortress, which took the first major blow from the Nazis on June 22, 1941. Following the troops as they held a border stronghold for 9 days of battle, led by the regiment commanders Peter Gavrilov, Commissioner Efim Fomin and the head of the 9th frontier Andrei Kizhevatov.
Starring Aleksey Kopashov, Andrey Merzlikin, Pavel Derevyanko, Aleksandr Korshunov.
Rated 16+
---

Gideon's Trumpet (1980)
In the early 1960s, Clarence Earl Gideon fights for the right to have publicly funded legal counsel for the needy. Henry Fonda gives one of the finest (and final) performances of his distinguished career as Gideon, the destitute prisoner whose handwritten plea for the right to counsel changed the course of American legal history.
Starring Henry Fonda, Dean Jagger, José Ferrer, John Houseman, Fay Wray.
Rated 13+
---

Girl With a Pearl Earring (2003)
*Currently available in limited locations. Nominated for three Academy Awards, "Girl With a Pearl Earring" tells the imagined, intriguing and highly seductive story behind one of Vermeer's greatest and most enigmatic paintings.
Starring Colin Firth, Scarlett Johansson, Tom Wilkinson.
Rated PG-13
---

Haven (2001)
An American journalist takes on the dangerous responsibility of rescuing nearly a thousand refugees from a Nazi concentration camp in this made-for-TV movie based on a true story. In the early days of America's involvement in World War II, Ruth Gruber is a reporter who has been giving particular attention to a recent story: President Franklin D. Roosevelt, in violation of United States policies of the day, has announced he will grant asylum in America to 982 European refugees from Nazi labor camps. But someone needs to escort the prisoners to the U.S.; Gruber, of European ancestry and Jewish faith, volunteers for the assignment over the objections of her parents and bravely battles against both bureaucracy and prejudice to win both dignity and fair treatment for the new settlers.
Starring Natasha Richardson, Hal Holbrook, Martin Landau, Colm Feore, Henry Czerny, Sheila McCarthy.
Rated PG-13
---

Homme Fatale (2019)
A delightful story full of laughs, "Homme Fatale" is a historical Korean romantic comedy film. Charming Heo Saek decides to become Joseon's first male courtesan but he soon finds his business interrupted by a series of unexpected events. 
Starring Jun-Ho Lee, Jung So-Min, Gwi-hwa Choi.
Rated 16+
---

The Hound of the Baskervilles (2000)
The mysterious death of Sir Charles Baskerville is blamed on a longstanding curse that has followed the Baskerville family for two hundred years. In this adaptation of one of Conan Doyle's greatest novels, enigmatic sleuth Sherlock Holmes is on the case to uncover the truth about a monstrous, supernatural hound who roams the moors, waiting to attack the latest heir to the Baskerville estate.
Starring Matt Frewer, Kenneth Welsh, Jason London, Emma Campbell.
Rated TV-14
---

The Illusionist (2006)
Set in early 20th-century Vienna, a stage magician uses his magic to win back the great love of his life from a brutal enemy, her fiancee who is also the powerful crowned prince of Austria.
Starring Edward Norton, Jessica Biel, Paul Giamatti, Rufus Sewell.
Rated PG-13
---

The Inheritance (1997)
A 19th-century woman, companion to a blue-blooded New England girl, falls for an aristocrat. Their forbidden love sparks jealousy and deceit in the family that took her in as a child.
Starring Meredith Baxter, Cari Shayne, Brigitta Dau, Paul Anthony Stewart, Brigid Brannagh.
Rated 13+
---

Jacob Have I Loved (1989)
Caroline is the family's favorite twin, and the most popular girl in town. Louise, the plain and hardworking older twin sister, is resentful from years of being ignored. Thoughts of escaping the small island they call home drives Louise to try and work her way out, but the arrival of an embittered old ship captain prompts her to stay and find her gift.
Starring Bridget Fonda, Jenny Robertson, John Kellogg.
Rated ALL
---

Jane Eyre (1997)
After placing an ad for employment as a governess, Jane Eyre journeys to Thornfield Hall to inquire about a possible position. She is hired by the housekeeper, Mrs. Fairfax, to care for young Adele, the daughter of the brooding Mr. Rochester, who lives at the estate. After much trepidation, Eyre and Rochester begin a romantic relationship, but dark secrets surrounding Rochester threaten to destroy the couple's love. Adapted from Charlotte Bronte's classic novel.
Starring Samantha Morton, Ciarán Hinds, Gemma Jones, Timia Berthome, Deborah Findlay, Joanna Scanlan, David Gant.
Rated PG
---

Jane Eyre (2011)
As an orphaned child, Jane Eyre is first cruelly abused by her aunt, then cast out and sent to a charity school. Though she meets with further abuse, she receives an education, and eventually takes a job as a governess at the estate of Edward Rochester. Jane and Rochester begin to bond, but his dark moods trouble her. When Jane uncovers the terrible secret Rochester has been hiding, she flees and finds temporary refuge at the home of St. John Rivers. Adapted from Charlotte Bronte's classic novel.
Starring Mia Wasikowska, Michael Fassbender, Jamie Bell, Michael O'Connor, Sally Hawkins, Holliday Grainger, Alison Owen, Judi Dench.
Rated PG-13
---

Jewel (2001)
Set in the 1940s, the movie tells the story a 40-year-old woman living in rural Mississippi, Jewel, who gives birth to a girl with Down Syndrome and raises her amidst immense social stigma and financial hardships.
Starring Farrah Fawcett, Patrick Bergin, Cicely Tyson, Ashley Wolfe.
Rated 13+
---

Kon-Tiki (2013)
Legendary explorer Thor Heyerdal's epic 4,300-mile crossing of the Pacific on a balsa wood raft in 1947, in an effort to prove that it was possible for South Americans to settle in Polynesia in pre-Columbian times.
Starring Pål Sverre Hagen, Anders Baasmo Christiansen, Gustaf Skarsgård, Odd-Magnus Williamson.
Rated PG-13
---

Lady Chatterley's Lover (1982)
In this D.H. Lawrence adaptation, Sir Clifford Chatterley returns home from war severely injured and impotent, causing tension in his marriage to Lady Constance Chatterley. Clifford gives his young wife permission to seek a lover from the upper classes, but Constance becomes ill from the strain of caring for her husband. A visiting nurse recommends fresh air for her recovery, which leads her into the arms of gamekeeper Oliver Mellors.
Starring Sylvia Kristel, Shane Briant, Nicholas Clay.
Rated R
---

The Legend of Sleepy Hollow (1999)
Ichabod Crane, a Yankee wanderer, arrives in Sleepy Hollow and becomes the new schoolmaster. He meets Katrina Van Tassel, and blissfully fantasizes about how can marry her, ultimately, inherit her father's rich estate. Her suitor Brom Bones, the blacksmith, wants to scare him away and dresses up as the legendary Headless Horseman. During the prank, the real ghost appears and drives Ichabod off.
Starring Brent Carver, Rachelle Lefevre, Vlasta Vrana, Kathleen Fee.
Rated 13+
---

Leonie (2010)
The life and relationships of the early 20th century American educator, editor, and journalist Leonie Gilmour, the mother of the acclaimed artist and architect Isamu Noguchi.
Starring Emily Mortimer, Kazuko Yoshiyuki, Shidô Nakamura, Christina Hendricks.
Rated 13+
---

The Lightkeepers (2010)
Set in the year 1912 on Cape Cod, a lighthouse keeper who has disavowed any association with females, must deal with the appearance of two attractive women who move into a nearby cottage for the summer.
Starring Richard Dreyfuss, Bruce Dern, Blythe Danner, Mamie Gummer.
Rated PG
---

Little Men (1998)
Based on the classic novel by Louisa May Alcott. When two homeless boys from Boston find themselves at Plumfield, a rural boarding school run by Jo and her husband, the boys learn both academic and life lessons they won't ever forget.
Starring Mariel Hemingway, Michael Caloz, Ben Cook.
Rated PG
---

The Lodgers (2017)
A gothic supernatural thriller set in Ireland in the 1920s just after the Irish War of Independence. A family curse confines orphaned twins Rachel and Edwards to their home, in punishment for their ancestors' sins. Bound to the rules of a haunting childhood lullaby, the twins must never let any outsiders inside the house. 
Starring Charlotte Vega, Bill Milner, David Bradley.
Rated R
---

Lost in the Barrens (1990)
In the 1930s, an orphaned white teen and a Cree Indian boy must put their differences aside to survive when they get lost together in the Canadian wilderness. Based on Farley Mowat's 1956 bestselling tale of danger, survival, and companionship in the far North.
Starring Nicholas Shields, Evan Adams, Lee J. Campbell, Graham Greene.
Rated 7+
---

Mrs. Dalloway (1997)
In 1923 London, socialite Clarissa Dalloway's (Vanessa Redgrave's) well-planned party is overshadowed by the return of an old suitor she had known thirty-three years earlier.
Starring Vanessa Redgrave, Natascha McElhone, Michael Kitchen, Alan Cox.
Rated PG-13
---

Mr. and Mrs. Loving (1996)
In the American South, a black woman and the white man she loves are hounded by racist police and inflexible family members. Mildred "Bean" Jeter and Richard Loving have fallen in love, but an antiquated statute still in effect in the 1960s says that their relationship is against the law. Their fight to forge a life together puts their freedom at risk as they wage a legal battle that takes their case to the Supreme Court.
Starring Lela Rochon, Timothy Hutton, Ruby Dee, Bill Nunn.
Rated PG-13
---

Mr. Holmes (2015)
*Currently available in limited locations. Sherlock Holmes has one last case to solve that has haunted him for fifty years. Now he must quietly slip out of retirement and pay a secret visit to his past in order to determine the future, in this intriguing and thoughtful suspense-thriller.
Starring Ian McKellen, Laura Linney, Hiroyuki Sanada, Milo Parker,
Rated PG
---

Murder on the Orient Express (2017)
Kenneth Branagh directs and leads an all-star cast, including Johnny Depp, in this stylish, suspenseful and thrilling mystery based on the best-selling novel by Agatha Christie.
Starring Kenneth Branagh, Penélope Cruz, Johnny Depp.
Rated PG-13
---

New France (2005)
In the mid-18th century, as England and France battle over control of Canada, an epic romance between a peasant woman and a trapper unfurls.
Starring Noémie Godin-Vigneau, David La Haye, Juliette Gosselin.
Rated PG-13
---

Nothing Too Good for a Cowboy (1998)
In this romantic comedy set in the rugged wilderness of Northern British Columbia in 1940, three very spirited, very different young adults struggle to carve out their independence and the world's largest cattle ranch.
Starring Chad Willett, Ted Atherton, Falconer Abraham.
Rated 16+
---

Papa Hemingway in Cuba (2015)
In 1959, a young journalist ventures to Havana, Cuba to meet his idol, the legendary Ernest Hemingway who helped him find his literary voice, while the Cuban Revolution comes to a boil around them.
Starring Giovanni Ribisi, Joely Richardson, Adrian Sparks, Minka Kelly.
Rated R
---

Passion's Way (1999)
Robert Allan Ackerman's "Passion's Way" stars Sela Ward and Timothy Dalton as former lovers who are reunited under less than ideal circumstances. When they find each other again, he is deeply involved with one of her employees. The two women engage in a series of psychological battles in order to defeat each other in this battle of the heart. Based on the book The Reef by Edith Wharton.
Starring Timothy Dalton, Leslie Caron, Sela Ward, Alicia Witt, Jamie Glover.
Rated 13+
---

The Physician (2013)
In Persia in the 11th Century, a surgeon's apprentice disguises himself as a Jew to study at a school that does not admit Christians.
Starring Tom Payne, Stellan Skarsgård, Olivier Martinez.
Rated R
---

Pride and Prejudice (2003)
Period-inspired. Jane Austen's classic is transplanted to modern-day. While her college roommates search for love, aspiring writer Elizabeth Bennet focuses on her career but constantly finds herself fighting haughty businessman Will Darcy.
Starring Kam Heskin, Orlando Seale, Kelly Stables.
Rated PG
---

The Queen of Spain (2017)
Penelope Cruz is the famous movie star Macarena Granada, who flees the glitz and glamour of 1950s Hollywood to return to her roots in Spain where she has signed on to star in an epic film as Queen Isabella of Spain.
Starring Penélope Cruz, Cary Elwes, Mandy Patinkin.
Rated 16+
---

Raise the Red Lantern (1991)
In China in the 1920s, a young woman becomes the third concubine of a wealthy lord, and must learn to live with the strict rules and tensions within the household.
Starring Li Gong, Jingwu Ma, Saifei He.
Rated 13+
---

The Red Baron (2008)
German biopic loosely based on the World War I fighter ace Manfred Von Richthofen, nicknamed the Red Baron by friend and foe alike. Set in 1916, the pilot becomes an idol for millions of his countrymen, a symbol of hope and pride. But the German high command increasingly misuses him for propaganda purposes – until the young pilot falls in love with Käte, a beautiful and resolute nurse who opens his eyes to the fact that there is more to war than dogfights won and adversaries downed.
Starring Matthias Schweighöfer, Lena Headey, Til Schweiger, Joseph Fiennes.
Rated PG-13
---

Renoir (2013)
Set on the French Riviera in the summer of 1915, Jean Renoir — son of the Impressionist painter, Pierre-Auguste — returns home to convalesce after being wounded in World War I. At his side is Andrée, a young woman who rejuvenates, enchants, and inspires both father and son.
Starring Michel Bouquet, Christa Théret, Vincent Rottiers.
Rated R
---

Return to Treasure Island (1996)
While being hunted by a corrupt sea captian, adult Jim Hawkins has a second encounter with the island and Long John Silver.
Starring Stig Eldred, Dean O'Gorman, Jed Brophy, Will Clannachan, Richard Condon, Yacouba Coulibaly.
Rated ALL
---

Riphagen (2017)
At the end of the Second World War in Holland, Andries Riphagen is using his position for gaining wealth by betraying Jews. Two longtime foes of Adolf Hitler; propagandist, Sefton Delmer and Pastor Dietrich Bonhoeffer, in very different ways helped bring about the fall of Hitler's regime. The stories of these heroic men and their companions intertwine as they work to end the war. Based on real events.
Starring Jeroen van Koningsbrugge, Kay Greidanus, Lisa Zweerman, Sigrid ten Napel.
Rated 13+
---

The Royal Tailor (2014)
Two master tailors square off in an epic rivalry in this historical drama. Amid the Joseon era of South Korea, Jo Dol-seok and Lee Gong-jin square off over who can make more stunning clothes for royalty. Scandal, tragedy, and a secret history begin to unfold amid the rivalry.
Starring Han Suk-kyu, Go Soo, Park Shin-hye.
Rated 13+
---

Scents and Sensibility (2011)
Period-inspired. Jane Austen's classic is reborn with a modern-day twist! Sisters Elinor and Marianne must balance life and love after their father's fortune is taken away.
Starring Ashley Williams, Marla Sokoloff, Nick Zano.
Rated PG
---

The Secret Path (1999)
A drama about a young, neglected white girl in the rural South who, with the help of an unlikely couple, finds the solace and nurturing needed to transform her downtrodden life. Also known as "Chasing Secrets."
Starring Della Reese, Crystal Bernard, Madeline Zima, Yvonne Zima
Rated 16+
---

Shadrach (1996)
In 1935, ninety-nine-year-old former slave Shadrach asks to be buried on the soil where he was born to slavery, and that land is owned by the large Dabney family, consisting of Vernon, Trixie, and their seven children. But to bury a black man on that land is a violation of strict Virginia law.
Starring Martin Sheen, John Franklin Sawyer, Scott Terra, Ginnie Randall.
Rated PG-13
---

Sherlock: A Case of Evil (2002)
This made for cable movie focuses on the young 20-something Sherlock Holmes. As the movie opens, Sherlock is in pursuit of the evil Moriarty and apparently shoots him to death, but his body cannot be found as he falls in a sewer. Ah, but anyone who knows the Holmes mythos knows that Moriarty is not so easily killed.
Starring Vincent D'Onofrio, James D'Arcy, Gabrielle Anwar.
Rated R
---

The Skin of Sorrow (2010)
Based on Honoré de Balzac's The Wild Ass's Skin. It's 1832, 22-year-old Raphaël's gambling has driven him to the brink of suicide. As he is about to throw himself in the Seine, a shopkeeper offers him something: a mysterious "skin of sorrow" which will grant all his wishes, but in doing so will shrink his remaining time on earth. The price he has to pay for this special gift makes him realize what is important in life.
Starring Thomas Coumans, Annabelle Hettmann, Julien Honoré.
Rated 18+
---

The Slipper and the Rose: The Story of Cinderella (1976)
In the tiny kingdom of Euphrania, the King and his court are most anxious to get Prince Edward wed. But Edward wants to marry for love. Meanwhile, young Cinderella finds life drastically altered with her father's death, as she's forced to be a servant in her own house. But a cheery Fairy Godmother helps her with her impossible tasks, and even gets her to take an evening out at the King's bride-finding ball. But when the magic wears off, and the prince with shoe-in-hand searches for Cinderella and finds her, what is going to happen to Euphrania without the needed marriage alliance to prevent war?
Starring Richard Chamberlain, Gemma Craven, Annette Crosbie, Edith Evans.
Rated G
---

Stonehearst Asylum (2014)
When young doctor Edward Newgate arrives at Stonehearst Asylum in 1899 in search of an apprenticeship, he is warmly welcomed by superintendent Dr. Lamb and a mesmerizing woman by the name of Eliza Graves. Edward is intrigued by Lamb s modern methods of treating the insane until a series of unusual events leads him to make a horrifying discovery, exposing Lamb s utopia and pushing Edward to the limits of his conscience. Inspired by a short story from Edgar Allan Poe, "Stonehearst Asylum" is a tale in which nobody is who or what they appear to be.
Starring Kate Beckinsale, Michael Caine, Ben Kingsley, Jim Sturgess, Brendan Gleeson.
Rated PG-13
---

Summer in February (2013)
A true tale of love, liberty and scandal amongst the Edwardian artists' colony in Cornwall. Dan Stevens (Downton Abbey) and Dominic Cooper (Mamma Mia) star as friends and rivals caught up in a tumultuous love triangle in this sweeping period romance, played out against the timeless beauty of the English coast.
Starring Dominic Cooper, Emily Browning, Dan Stevens, Jane Cussons.
Rated 16+
---

Swallows and Amazons Forever!: The Big Six (1984)
The Big Six and its companion story, Coot Club, are based on the celebrated Swallows & Amazons series of children's books written by Arthur Ransome. Set in the 1930s, both stories take place on the lakes and waterways of England, and feature the same cast of lively characters, led by six children, who become firm friends, sharing a love of wildlife and all things nautical. The fun and adventure of a life afloat sparkle off the screen. These movies were produced on location in England by the BBC.
Starring Simon Hawes, Colin Baker, Andrew Burt, Jake Coppard.
Rated ALL
---

The Symphony of Love (2015)
Based on a true story. At the end of the 19th century, a worldwide famous composer leaves his life behind in America to reunite with his true love and muse back in Europe.
Starring Hynek Cermák, Petra Spalková, Sona Norisová.
Rated 13+
---

The Tolstoy Defense (2018)
Based on a heartbreaking and tragic true story, an innocent soldier is accused of a crime and is in danger of military tribunal and execution. Kolokoltsev turns to count Leo Tolstoy for help and makes the decision to defend the innocent soldier.
Starring Alexey Smirnov, Evegeny Kharitonov.
Rated 16+
---

Tulip Fever (2017)
In 17th century Amsterdam, an orphaned girl Sophia is forcibly married to a rich and powerful merchant Cornelis Sandvoort – an unhappy arrangement that saves her from poverty. After her husband commissions a portrait, she begins a passionate affair with the painter Jan Van Loos, a struggling young artist. Seeking to escape the merchant's ever-reaching grasp, the lovers risk everything and enter the frenzied tulip bulb market, with the hope that the right bulb will make a fortune and buy their freedom.
Starring Alicia Vikander, Dane DeHaan, Jack O'Connell, Holliday Grainger, Tom Hollander, Judi Dench.
Rated R for sexual content and nudity
---

Untold Scandal (2003)
An exquisite retelling of Dangerous Liaisons. Transposing the French classic Les Liaisons dangereuses to late 18th-century Korea, this luxuriant saga of boudoir intrigue begins as playboy nobleman Jo-won makes a bet with his scheming cousin Lady Cho that he can seduce a virtuous young woman, setting into motion a salacious drama of erotic gamesmanship, jealousy, betrayal, and revenge.
Starring Mi-sook Lee, Yong-jun Bae, Do-yeon Jeon.
Rated 16+
---

When Nietzsche Wept (2007)
Viennese doctor Josef Breuer meets with philosopher Friedrich Nietzsche to help him deal with his despair.
Starring Ben Cross, Armand Assante, Joanna Pacula, Michal Yannai.
Rated PG-13
---

Where the Red Fern Grows (2003)
Where the Red Fern Grows is the heartwarming and adventurous tale for all ages about a young boy and his quest for his own red-bone hound hunting dogs.
Starring Joseph Ashton, Dave Matthews, Renee Faia, Mac Davis.
Rated PG
---

Winchester (2018)
Ensconced in her sprawling San Jose, California mansion, eccentric firearm heiress Sarah Winchester (Dame Helen Mirren) believes she is haunted by the souls of people killed by the Winchester repeating rifle. A chilling film inspired by true events.
Starring Helen Mirren, Jason Clarke, Sarah Snook.
Rated PG-13
---

Wish You Were Here (1987)
Unabashedly hedonistic and foul-mouthed, Lynda Mansell is a restless teen living in a small coastal English town in the 1950s. Lynda is seemingly out to shock people with her rebellious behavior, but she is also reeling from the death of her mother, and her father is proving to be woefully ineffective in guiding her. Eventually, Lynda becomes pregnant by her dad's much-older friend, Eric, which causes a scandal in the community.
Starring Emily Lloyd, Tom Bell, Geoffrey Hutchings, Jesse Birdsall.
Rated R
---

The Yearling (1994)
"The Yearling" is based on Marjorie Kinnan Rawlings' Pulitzer Prize-winning novel of the same name, and is a remake of the classic film. In 1870s Florida, lonely 12-year-old Jody convinces his parents to let him have a pet fawn. Jody forms a loving bond with the animal and must choose between familial duty and his love for the pet after the fawn starts eating the struggling family's crops.
Starring Philip Seymour Hoffman, Jean Smart, Will Horneff.
Rated ALL
---
See all the available TV series here. 
---
You May Also Like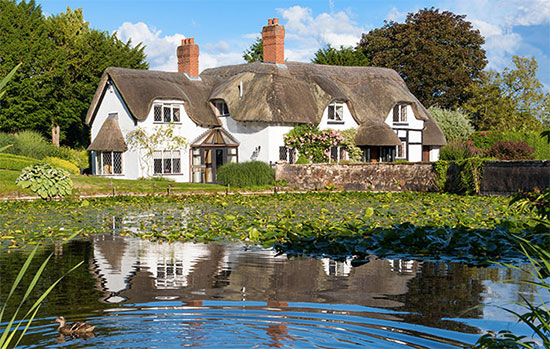 The following movies and series are not period dramas, but we think you'll like them just the same. Click on the title to start watching or add to your watchlist. 
---
---
If you are in the mood for something Royal, try England's Forgotten Queen: The Life And Death of Lady Jane Gray, and The Romanovs.
Time travel sound like fun? There's Regresa, about a woman who wakes from hypnosis thinking she's a Basque princess from the 15th century, and In His Father's Shoes, the family movie that time travels back to the 1950s. For kids there's also Revelations, that follows a 16-year-old boy, Jess' journey through life and time itself. Each episode contains a story from a different time and place in world history. And for a different type of going back in time, see The Adventures of the Wilderness Family.
For a trip to Britain, watch Britain's Best Bakery, Classic Mary Berry, Escape to the Country, and Restoration Home.
Fans of cooking and history will like A Taste of History. 
For contemporary British mystery, there's Midsomer Murders, and Wycliffe. 5 seasons of Murder, She Wrote are also available. 
Feeling classic? Go back in time with the 1945 movies And Then There Were None, or The Southerner.
From one of your favorite actors, look for Lily in Love starring Maggie Smith.
See all the available movies and TV series here. 
---
Freevee is a free, ad-supported streaming video channel available in the US. From your laptop, watch Freevee on Amazon Prime Video. You can also watch on the IMDb app, the IMDb website via laptop or personal computer, the Amazon Prime Video app and Amazon Fire TV devices. 
---
If you enjoyed this post, wander over to The Period Films List.