A new mini-series inspired by Bram Stoker's "Dracula" is being developed for BBC and Netflix. Claes Bang is the Prince of Darkness.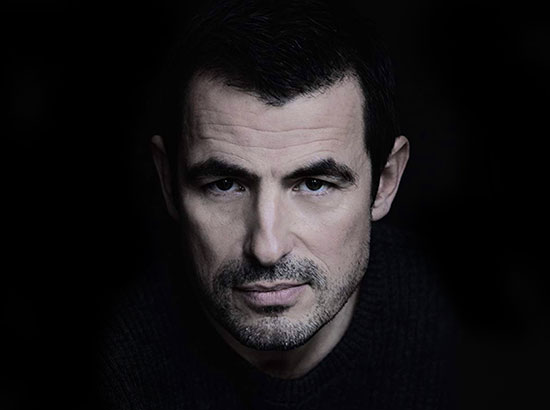 ---
To help keep this site running: Willow and Thatch may receive a commission when you click on any of the links on our site and make a purchase after doing so.
---
Starring Danish actor Claes Bang as Dracula, the mini-series is created by Steven Moffat and Mark Gatiss, the writers for "Sherlock." Hartswood Films, who is producing the new British period thriller said that Claes "… has it all. Brilliant, gorgeous, charismatic, lethal. Tall, dark and gruesome all at once."
---
---
The new Victorian era period drama will premiere in the UK on BBC One, and on Netflix in the US and elsewhere around the world.
Piers Wenger, Controller of BBC Drama is excited to be collaborating with Moffat and Gatiss the iconic British series: "Steven and Mark's ingenious vision for Dracula is as clever as it is chilling. In their talented hands the fans will experience the power of Bram Stoker's creation as if completely anew."
Three feature length episodes will re-introduce the world to Dracula, the vampire who first made evil sexy in Stoker's 1897 Gothic horror novel. In Transylvania in 1897, the blood-drinking Count is drawing his plans against Victorian London. And be warned: the dead travel fast.
Co-creators, writers and executive producers Steven Moffat and Mark Gatiss said, "There have always been stories about great evil. What's special about Dracula, is that Bram Stoker gave evil its own hero."
Bang added "I'm so excited that I get to dig in to this iconic and super-interesting character. Yes he's evil, but there's also so much more to him, he's charismatic, intelligent, witty and sexy. I realise that there's a lot to live up to with all the amazing people that have played him over the years, but I feel so privileged, to be taking on this incredible character."
Filming begins next year.
Fun facts: series writer Gatiss is also an actor – you may know him as John Dashwood in the 2008 adaptation of "Sense & Sensibility," or as Lord Marlborough in "The Favourite." In 2019, Claes Bang will be starring alongside Claire Foy in "The Girl in the Spider's Web."
If you want to catch up on the classic adaptation before you watch the upcoming series, stream "Bram Stoker's Dracula" starring Gary Oldman and Winona Ryder in the tortured tale of a charismatic vampire, here.

Willow and Thatch exists because of you: You can shop our Jane Austen Period Drama Adaptations merchandise, click on our links (like these that take you to Etsy and Amazon) and make purchases on those sites, and buy period-inspired products from the Lovely Things Shop. You can also continue to share our articles, or make a financial contribution. All these things allow us to write feature articles, update The Period Films List, mail out our newsletter, maintain the website and much more. Thank you!
If you enjoyed this post, you'll want to wander over to The Period Films List. You'll especially like the Best Period Dramas: Victorian Era List.