Last Updated on March 11, 2019
If you enjoy literary adaptations of classic novels, period romance, Victorian era upstairs-downstairs dynamics and British costume dramas, this is a very good time to have a Prime membership.
In May 2018, Amazon is adding over 35 BBC historical and period dramas to Prime Video that you can stream at no additional cost.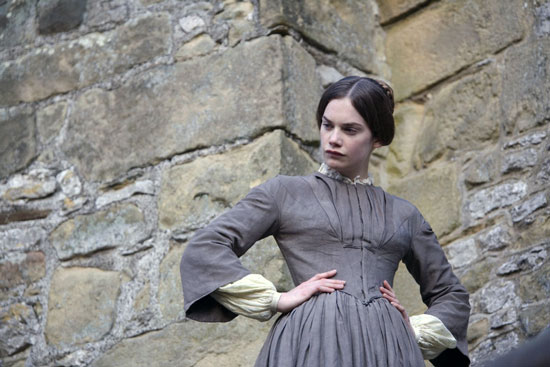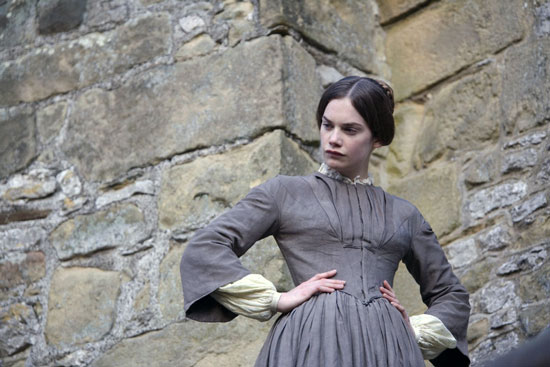 ---
To help keep this site running: Willow and Thatch may receive a commission when you click on any of the links on our site and make a purchase after doing so.
---
Most of the titles listed below are limited / mini series, but a few are movies. They are generally rated TV-PG, or in a few case, TV-14.
Follow the "Add to your watchlist" links to save the titles for later, or to start streaming now. Many of these titles are not yet showing up in search results, so use the links below each title. This is a US based list, though you should also follow the links if you are in the UK or Canada, to check availability.
Below the new-in-May list are about 40 more BBC titles that have been added to Amazon Prime in 2018.
If you don't have an Amazon Prime Video membership, you can click here to start your free 30-day trial.

---
BBC Period Dramas Added in May 2018
---

Aristocrats (1999) BBC: 18th-century England and Ireland viewed through the eyes of four beautiful high-born sisters – Caroline, Emily, Louisa, and Sarah Lennox, great-granddaughters of a king, daughters of a cabinet minister, and wives of politicians and peers.
6 episode television mini-series.
Starring Sian Phillips, Alun Armstrong, Ben Daniels, Toby Jones.
---
---

Banished (2015) BBC: In 1787 Britain banished its unwanted citizens – orphans, petty thieves, prostitutes and highwaymen – to Sydney in Australia. They found it to be so hot, barren and hostile that very few Englishmen wanted to set foot there. Somehow, in spite of famine, drought, escapes, hangings and floggings, the colony thrived.
7 episode television mini-series.
Starring David Wenham, Joseph Milson, Julian Rhind-Tutt, Orla Brady, Ewen Bremner, MyAnna Buring, Ryan Corr.
---

Bleak House (1985) BBC: The great case of Jarndyce and Jarndyce drags on, an obsession to all involved. Then a question of inheritance becomes a question of murder.
This production of Charles Dickens' 1852 classic brings to life a host of famous characters. It is at the Court of Chancery, London, where the Jarndyce versus Jarndyce case has dragged on for many years. As new evidence is brought to light in court, a long line of innocent victims are ground down by the legal process. Adapted by Arthur Hopcraft.
8 episode television mini-series.
Starring Diana Rigg, Denholm Elliott, Suzanne Burden, Jonathan Moore.
Note: At the time of this writing, Amazon is using the wrong image, but the title linked above is for Bleak House (1985). The more recent adaptation of Bleak House, starring Gillian Anderson, Denis Lawson, Charles Dance, has been available through Prime for some time.
---

The Buccaneers 1995 (BBC): A lavish, star-studded adaptation of Edith Wharton's final book. In London for the season, four ambitious American girls secure husbands and position in order to live happily ever after. But life bears little resemblance to the fairytales, and castles appear a lot less magical when you have to live in them. They soon find themselves trapped by the trappings of wealth, and discover that beneath fine manners and social graces lie some very shabby vices.
6 episode television mini-series.
Starring Mira Sorvino, Cherie Lunghi, Carla Gugino.
---

Charles II – The Power and the Passion (2003) BBC: The chronicle of Charles II's time on the throne, his 10 year exile from Oliver Cromwell's England, and his triumphant return. Intrigue and decadence reign: Racy, visceral and violent, this opulent costume drama is a romp through a period of history when to move fast was to capture the prize: in politics and in love. Dynamic Charles II made the most of being King of England; he surrounded himself with witty courtiers and entertained beautiful mistresses. Can Charles succeed in restoring his proud nation to its former glory?
4 episode television mini-series.
Starring Rufus Sewell, Rupert Graves, Charlie Creed-Miles.
Also known as The Last King.
---

Daniel Deronda (2002) BBC: Andrew Davies' adaptation of George Eliot's last novel, charts a love story set in Victorian high society. Gwendolen Harleth falls in love with the idealistic Daniel Deronda, but they couldn't be more different. When Gwendolen is forced into an oppressive marriage, Daniel becomes involved with a Jewish singer. Torn between the two women, Daniel embarks on a quest to discover his true identity.
4 episode television mini-series.
Starring Jodhi May, Amanda Root, Hugh Bonneville, Romola Garai, Hugh Dancy, Edward Fox.
---

David Copperfield (1999) BBC: A gentle orphan discovers life and love in an indifferent adult world. With an all-star cast and the finest production values, David Copperfield follows the young hero as his experiences bring him into contact with an extraordinary range of sinister and benevolent characters. From Pegotty, the devoted servant of David's poor mamma, to the sadistic Mr. Murdstone, unctuous Uriah Heap, and eternal optimist Mr. Micawber, these are among Dickens' most enduringly popular creations.
4 episode television mini-series.
Starring Bob Hoskins, Pauline Quirke, Daniel Radcliffe, Trevor Eve, Michael Elphick.
---

Desperate Romantics (2009) BBC: 19th century London is in the throes of the industrial revolution. Amongst the dirty red bricks and smoke stacks are four young, thrill-seeking artists — steadfast William Holman Hunt, naive John Millais, mischievous Dante Gabriel Rossetti and budding journalist Fred Walters — otherwise known as the Brotherhood. Their quest for artistic immortality takes them into some of the lewdest, darkest and funniest corners of the city. Joining them is sassy, sexy model Lizzie Siddal. But is she risking it all with this dangerous bunch? Set in 1851.
6 episode television mini-series.

Starring Aidan Turner, Tom Hollander, Samuel Barnett, Sam Crane, Josie Farmiloe.
---

Ivanhoe (1997) BBC: Sir Walter Scott's swashbuckling tale of chivalry, romance and bravehearts in medieval England, when Saxons hated their Norman conquerors. The plot is full of heroes and knaves, knightly tournaments and bloody battles. Wilfred of Ivanhoe is estranged from his family and torn between his feelings for a beautiful Jewess and a Saxon heiress.
Starring Steven Waddington, Ciaran Hinds, James Cosmo, Susan Lynch, Victoria Smurfit, Ralph Brown, David Horovitch
---

Jane Eyre (1983) BBC: A young governess falls in love with her mysterious employer, but a terrible secret puts their happiness at risk. Charlotte Bronte's quintessential gothic romance, first published in 1847.
11 episode television mini-series.
Starring Zelah Clarke, Timothy Dalton, Carol Gillies.
---

Jane Eyre (2006) BBC: After a wretched childhood as an orphan, Jane Eyre accepts the position of governess at Thornfield Hall. She soon falls in love with the brooding owner, Mr Rochester. Jane gradually wins his heart but, before they can find happiness as man and wife, they must first overcome the dark secrets of his past. A lavish, complex and passionate adaptation of Charlotte Bronte's period romance.
4 episode television mini-series.
Starring Ruth Wilson, Toby Stephens, Lorraine Ashbourne, Aidan McArdle, Pam Ferris, Tara Fitzgerald, Andrew Buchan, Anne Reid.
---

Life in Squares (2015) BBC: An intimate and emotional drama about the revolutionary Bloomsbury group, including the close and often fraught relationship between sisters Vanessa Bell and Virginia Woolf. Told over 40 years, from the death of Queen Victoria to the Second World War.
3 episode television mini-series.
Starring Ben Lloyd-Zhughes, Catherine McCormack, Eve Best, Ed Birch, Phoebe Fox, James Norton, Andrew Havill, Finn Jones.
---

Little Dorrit (2008) BBC: This gripping series by Andrew Davies brings to life Dickens's powerful story of struggle and hardship in 1820s London.
When Arthur Clennam returns to England after many years abroad, his curiosity is piqued by the presence in his mother's house of a young seamstress, Amy Dorrit. The cold and forbidding Mrs Clennam isn't usually given to charity, so why has she made an exception in taking on Amy? Is she making reparations for a past wrongdoing? Arthur's quest to discover the truth takes him to the Marshalsea Prison for Debt. Here he meets and befriends Amy's father, William Dorrit, who is the prison's longest serving inmate. As he tries to help the Dorrits, Arthur discovers that the dark shadow of debt stretches far beyond the walls of the Marshalsea Prison, to affect the lives of many. Just as it is possible to climb to the very top in London Society's intricate game of snakes and ladders, so it is possible to slip right down. But if Arthur succeeds in unravelling the mystery of his family's past, where will it leave him in the scheme of things? And where will it leave the Dorrits?
8 episode television mini-series.
Starring Claire Foy, Matthew Macfadyen, Tom Courtenay, Emma Pierson, Alun Armstrong.
---

Lorna Doone (2000) BBC: Against a backdrop of political and religious upheaval, a farmer falls in love with the "queen" of the notorious Doone clan –a family that he has sworn vengeance on.
John Ridd watches as his father is killed by the feared clan, the Doones, and swears to avenge his death. Years later, when he meets the beautiful Lorna the attraction is instant, but when Lorna later reveals herself to be a Doone, John is horrified. John realizes he cannot fight the love growing between them and he must rescue her from becoming the unwilling bride of her ruthless cousin.
Starring Neil Finnighan, Jack Baverstock, Trevor Cooper, Joanne Froggatt, Aidan Gillen, Amelia Warner, Anthony Calf.
---

The Lost World (2001) BBC: Sir Arthur Conan Doyle's classic tale. At the dawn of the 20th Century, an expedition leaves foggy London to explore a secluded plateau in the impenetrable jungles of South America. They find a world where time has stopped, and man battles not only with savage dinosaurs, but also his own primitive ancestors.
Starring Bob Hoskins, Peter Falk, James Fox.
---

Love in a Cold Climate (2001) BBC: Spanning a critical historical time from 1929 to 1940, three young women search for love. The young women leave behind their careless and innocent youth as they pursue love and happiness through places far beyond their expectations.
Based on Nancy Mitford's beloved novels The Pursuit of Love and Love in a Cold Climate—, part thinly-veiled memoir, part biting satire, and part fascinating window on a vanished way of life—this witty drama from the BBC follows the romantic adventures of three young aristocrats in the decade between the wars.
Providing an authentic backdrop are several English castles and country houses, including Batsford Park, home of the Mitford family from 1916 to 1919.
2 episode television mini-series.
Starring Alan Bates, Celia Imrie, Sheila Gish, Anthony Andrews, Rosamund Pike, Elisabeth Dermot-Walsh, Megan Dodds.
---

Mansfield Park (1983) BBC: Impoverished Fanny Price is sent to live with her more affluent uncle and aunt. The arrival of new neighbors brings a chance for romance to Fanny and her cousins.
When Sir Thomas Bertram takes in the 9-year-old daughter of an impoverished relative, his wife has someone to bully. Never allowed to forget her good fortune, Fanny's good nature and fortitude finally win her a valued place in the household and the man of her dreams. Anna Massey heads the cast of Jane Austen's witty Regency romance.
6 episode television mini-series.
Starring Anna Massey, Angela Pleasence, Sylvestra Le Touzel, Bernard Hepton, Samantha Bond, Christopher Villiers, Gorden Kaye, Jackie Smith-Wood.
---

Martin Chuzlewit (1994) BBC: Old Martin Chuzzlewit is nearing his death. Who will inherit his riches? With such a prize to play for, the Chuzzlewit family bring forth all of their cunning, greed and selfishness. Adapted from the novel by Charles Dickens.
6 episode television mini-series.
Starring Emma Chambers, Julia Sawalha, Keith Allen, Tom Wilkinson, Paul Scofield, John Mills, Ben Walden, Elizabeth Spriggs, Pete Postlethwaite.
---
---

Middlemarch (1994) BBC: A masterpiece of 19th Century literature is transformed into a triumph of 20th Century television in this turbulent classic drama. A multi-layered story of provincial life on the brink of momentous change.
19th century Great Britain. The Industrial Revolution brings both the promise and fear of change. In the provincial town of Middlemarch, the progressive Dorothea Brooke desperately seeks intellectual fulfillment in a male-dominated society and is driven into an unhappy marriage to the elderly scholar Casaubon. No sooner do they embark on their honeymoon than she meets and develops an instant connection with Casaubon's young cousin, Will Ladislaw. When idealistic Doctor Lydgate arrives, his new methods of medicine sweep him into the battle between conservatives and liberals in town. He quickly becomes enamored of the beautiful, privileged Rosamond Vincy, a woman whose troubles seem bound to destroy him.
Based on the classic novel by George Eliot.
7 episode television mini-series.
Starring Juliet Aubrey, Douglas Hodge, Robert Hardy, Rufus Sewell.
---

The Moonstone (2016) BBC: A fresh adaption of Wilkie Collins' classic mystery, the first detective novel ever written. The Moonstone centers on the theft of a cursed but priceless diamond. The charismatic Franklin Blake must solve the disappearance of the Moonstone in order to win back the woman he loves, the beautiful, principled and independent Rachel Verinder. Set in 1849.
5 episode television mini-series.
Starring John Thomson, Sarah Hadland, Terenia Edwards, Joshua Silver, Sophie Ward, Stewart Clarke, Leo Wringer.
---

Oliver Twist (1985) BBC: The classic story of the poor orphan, Oliver experiences the terror and brutality of the criminal world with his companions: a pickpocket, a thief, a prostitute, and a fence. Born and raised in the appalling deprivation of the workhouse, the orphan Oliver escapes only to fall in with a gang of child thieves. Oliver's rescue by the kindly Mr. Brownlow is only the beginning of a series of adventures that lead him to an incredible discovery.
12 episode television mini-series.
Based on the Charles Dickens classic.
Starring Amanda Harris, Ben Rodska, Dominic Jephcott, Lysette Anthony, Eric Porter, Michael Attwell, Godfrey James, Frank Middlemass.
---

Oliver Twist (2007) BBC: In the latest adaptation of Dickens' Classic tale, the story of young orphan Oliver Twist is faithfully recreated by the BBC whilst delivering a modern and thrilling edge that is sure to entice audiences.
After the death of his mother, Oliver Twist is thrown into poverty and misfortune. Left to the mercy of the workhouse, he is routinely tormented with cruelty and starvation by the local Beadle, Mr. Bumble, and the workhouse employees. When daring to ask for more food, Oliver is famously cast out of the orphanage and must make his own way in the world.
After narrowly escaping the clutches of his new guardians, owners of a local funeral parlor, Oliver walks the many miles to London. On arriving in the city he is found by the Artful Dodger, a pickpocket and the most senior of Fagin's gang. Experiencing kindness for the first time in the form of the beautiful Nancy, girlfriend to the villainous Bill Sykes (Tom Hardy), Oliver is soon drawn in to the darker and seedier side of life in Victorian London.
Based on the Charles Dickens classic.
5 episode television mini-series.
Starring William Miller, Adam Arnold, Tom Hardy, Timothy Spall, Sophie Okenado, Julian Rhind Tutt, Morven Christie, Anna Massey.
---

Our Mutual Friend (1998) BBC: This highly acclaimed adaptation of Charles Dickens' last completed novel paints a powerful portrait of Victorian London. Set against the contrasting backgrounds of new money and squalid poverty, two epic love stories unfold amid bitter tensions over money, class and passion. This classic is adapted by Sandy Welch.
6 episode television mini-series.
Starring Anna Friel, Timothy Spall, Anthony Calf, David Bradley, Dominic Mafham, Doon Mackichan, Keeley Hawe.
---

The Pickwick Papers (1985) BBC: An unforgettable adaptation of Charles Dickens' great comic masterpiece; Mr. Pickwick the engaging, middle-aged innocent who gains experience of life from his travels through early Victorian England.
12 episode television mini-series.
Starring Nigel Stock, Clive Swift, Phil Daniels.
---

Pride and Prejudice (1980) BBC: A much-praised dramatization of the Jane Austen novel, adapted for television by Fay Weldon. Mrs Bennet frantically tries to find husbands for her five daughters.
5 episode television mini-series.


Starring Clare Higgins, David Rintoul, Elizabeth Garvie, Irene Richard, Marsha Fitzalan, Moray Watson, Tessa Peake-Jones.
---

Sense and Sensibility (1981) BBC: Jane Austen's tale of two devoted sisters with totally differing attitudes to life and love. Filmed on location in the stately homes of picturesque Dorset and Somerset.
7 episode television mini-series.
Starring Irene Richard, Tracey Childs, Peter Woodward.
---

Sense and Sensibility (2008) BBC: Marianne Dashwood wears her heart on her sleeve when she falls in love with the charming but unsuitable John Willoughby, ignoring her sister Elinor's warnings. Elinor struggles to conceal her own romantic disappointment. Will the sisters learn that sense must mix with sensibility if they are to find personal happiness in a society where status and money govern the rules of love?
3 episode television mini-series.
Starring Dan Stevens, Janet McTeer, Dominic Cooper, Hattie Morahan, Charity Wakefield, David Morrissey.
---

Sinbad (2012) BBC: Arabia in the 8th century. A mystical land of blistering sun, blue sky and golden sand, birthplace of a thousand tales of intrigue and a crucible for heroes. Here, young Sinbad, on a quest for personal redemption, searches for a way to lift the curse that holds him prisoner to the sea. Before this journey of endless peril is over, Sinbad will have battled against enemies so terrible as to strain the imagination. This is a voyage of discovery that will leave viewers wide-eyed and breathless!
12 episode television mini-series.
Starring Elliot Knight, Orla Brady, Naveen Andrews, Marama Corlett, Elliot Cowan, Dimitri Leonidas.
---

The Tenant of Wildfell Hall (1996) BBC: Anne Bronte's classic story is as unforgettable as those of her more famous sisters. In a remote village on the Yorkshire moors, a beautiful widow and her son move into the near-derelict Wildfell Hall. Befriended by a handsome farmer, she remains mysteriously silent about her past and why she is afraid – until she becomes the focus of malicious village gossip.
3 episode television mini-series.
Starring Toby Stephens, Tara Fitzgerald, Rupert Graves, James Purefoy.
---

Tess of the D'Urbervilles (2008) BBC: When the beautiful and innocent Tess Durbeyfield is driven by family poverty to claim kinship with the wealthy D'Urbervilles and seek a portion of their family fortune, meeting the manipulative Alec proves to be her downfall. A very different man, Angel Clare, seems to offer her love and salvation, but Tess must choose whether to reveal her past or remain silent.
4 episode television mini-series.
Starring Gemma Arterton, Eddie Redmayne, Jodie Whittaker, Anna Massey, Ruth Jones, Hans Matheson, Ian Puleston-Davies.
---

Tom Jones (1997) BBC: A ribald and rowdy romp through the mansions and taverns of Georgian England. Henry Fielding's fallen hero bed-hops his way out of a good home and almost into a hangman's noose, via a series of misadventures and misunderstandings.
6 episode television mini-series.

Starring Max Beesley, James D'Arcy, John Sessions, Benjamin Whitrow, Michelle Fairley, Kelly Reilly.
---

Vanity Fair (1998) BBC: Becky Sharp, the penniless, orphaned daughter of an artist and a dancer, and Amelia Sedley, the sheltered child of a rich city merchant are unlikely, but firm, friends. Becky is an irrepressible schemer who will stop at nothing to get what she wants, while her friend pursues the opposite course from the drawing rooms of Regency London to the fields of Waterloo. Based on the novel by William Makepeace Thackeray.
6 episode television mini-series.
Starring Natasha Little, Frances Grey, Tom Ward, Anton Lesser, Nathaniel Parker, Philip Glenister.
---

The Way We Live Now (2001) BBC: Set in London in the 1870s, The Way We Live Now is an epic tale of Victorian power and corruption that captures the turmoil as the old order is swept aside by the brash new forces of business and finance. Based on the novel by Anthony Trollope, this satire of Victorian society contains the trials and tribulations of young love, the pettiness of the upper class life, the raw energy and excitement of the most powerful city the world had ever seen, and the greed and corruption that lay just below its glittering surface.
6 episode television mini-series.
Starring David Suchet, Shirley Henderson, Bill Nighy, Alan Rickman, Nigel Hawthorne, Cillian Murphy, Matthew Macfadyen.
---
Shown on BBC, Also Coming in May
---

Picnic at Hanging Rock (2018): Three schoolgirls and their governesses mysteriously disappear on Valentines Day in 1900.
Starring Natalie Dormer, Lola Bessis, Lily Sullivan, Kate Bradford.
Available May 25.
---

Howards End (2017): The social and class divisions in early 20th century England through the intersection of three families – the wealthy Wilcoxes, the gentle and idealistic Schlegels and the lower-middle class Basts.
Starring Matthew Macfadyen, Hayley Atwell, Philippa Coulthard, Alex Lawther, Tracey Ullman.
Available May 29.
---
Recently Added BBC Adaptations
---
A few highlights are of BBC costume dramas that were added recently to Prime are Dickensian, The Go-Between, and Under the Greenwood Tree. 
Dickensian (2016) BBC: An excellent period drama set within the fictional realms of Charles Dickens's critically acclaimed novels. Read our review. Add to your watchlist.
The Go-Between (2015) BBC: An elderly man pieces together his childhood memories after finding his diary from 1900, which he wrote when he was 13 years old. US viewers have been waiting patiently for the release of this adaptation. Add to your watchlist.
Under the Greenwood Tree (2005) BBC: A wealthy man, a penniless musician and a cleric vie for the affections of a beautiful schoolteacher. Sweet and one to watch over and over. Add to your watchlist.
Additional BBC period dramas added to Prime in 2018.
Alice in Wonderland (1986) BBC: Learn more
A Royal Scandal (1996) BBC: Learn more
A Tale of Two Cities (1980) BBC: Learn more
Beau Geste (1982) BBC: Learn more
Black Adder (1982) BBC: Learn more
Byron (2003) BBC: Learn more
David Copperfield (1986) BBC: Learn more
Dombey & Son (1983) BBC: Learn more
Drover's Gold (1997) BBC: Learn more
Fanny by Gaslight (1981) BBC: Learn more
Great Expectations (1981) BBC: Learn more
Great Expectations (1999) BBC: Learn more
Hard Times (1994) BBC: Learn more
Horrible Histories (2009) BBC: Learn more
The Last Post (2017) BBC: Learn more
The Living and the Dead (2016) BBC: Learn more
Madame Bovary (2000) BBC: Learn more
Miss Austen Regrets (2008) BBC: Learn more
Northanger Abbey (1987) BBC: Learn more
The Other Boleyn Girl (2003) BBC: Learn more
The Passing Bells (2014) BBC: Learn more
The Prisoner of Zenda (1984) BBC: Learn more
The Private Life of Samuel Pepys (2003) BBC: Learn more
The Rainbow (1988) BBC: Learn more
Robin Hood (2006) BBC: Learn more
The Secret Diaries of Miss Anne Lister (2010) BBC: Learn more
Silas Marner – The Weaver Of Raveloe (1985) BBC: Learn more
The Suspicions Of Mr. Whicher (2011) BBC: Learn more
The Talisman (1981) BBC: Learn more
Thomas & Sarah (1979) BBC: Learn more
The Turn of the Screw (2009) BBC: Learn more
Vanity Fair (1987) BBC: Learn more
Women in Love (2011) BBC: Learn more
Learn more about the Amazon Prime Video Free Trial here.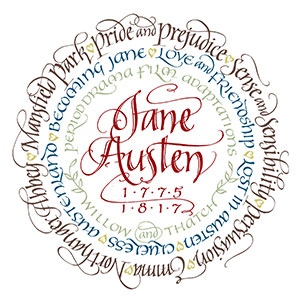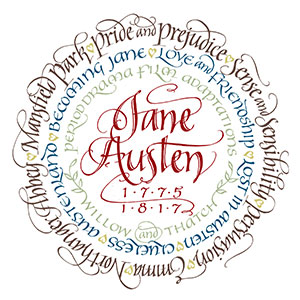 Willow and Thatch exists because of you: You can shop our Jane Austen Period Drama Adaptations merchandise, click on our links (like these that take you to Etsy and Amazon) and make purchases on those sites, and buy period-inspired products from the Lovely Things Shop. You can also continue to share our articles, or make a financial contribution here. All these things allow us to write feature articles, update The Period Films List, mail out our newsletter, maintain the website and much more. Thank you!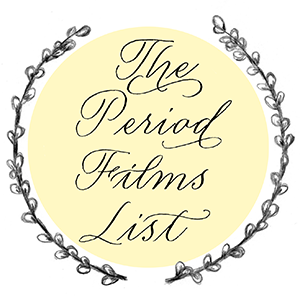 If you enjoyed this post, you may also like the Period Films List – the best costume dramas, heritage films, documentaries, period dramas, romances, historical reality series and period inspired movies, sorted by era and theme. You'll especially like the BBC Classic Drama List. You may also like our posts about the new period drama Mrs. Wilson, and Costuming Pride and Prejudice.