Last Updated on May 6, 2021
Jane Austen may not have completed Sanditon, but the last episode of the period drama adaptation has viewers wondering why the mini-series ended as it did. Where's the closure, the happy ending?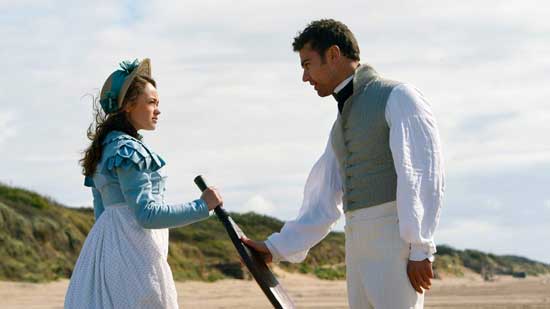 ---
To help keep this site running: Willow and Thatch may receive a commission when you click on any of the links on our site and make a purchase after doing so.
---
With four acclaimed Austen adaptations to his credit (Pride and Prejudice, Sense and Sensibility, Northanger Abbey and Emma), plus the Pride and Prejudice modernization "Bridget Jones's Diary," series screenwriter Andrew Davies is no stranger to Jane Austen's story strategies. So what happened with "Sanditon"?
Exciting update here about the renewal!
---
---
Did Andrew Davies simply write an unsatisfying ending to Austen's story? Thankfully, no: he'd like to see the storyline continue too. In response to the possibility of a second season of "Sanditon," he said "Hang on in there. Keep giving the show all your love because we'd love to give you lots more of it."
As Austen left it in her 11 chapters, the storyline is as follows: Tom Parker is obsessed with turning the sleepy seaside village of Sanditon into a fashionable health resort, and he enlists the backing of local bigwig Lady Denham. Through a mishap, Tom makes the acquaintance of the Heywoods and invites their eldest daughter, Charlotte, for an extended stay at Sanditon. (So far, so good with the adaptation.)
There, the sensible Charlotte observes hypochondria, avarice and attempted seduction run amok. Lady Denham, a widow, is playing matchmaker for her destitute nephew, Sir Edward, who is determined to seduce Lady Denham's ward, Clara. The arrival of wealthy, mixed-race heiress Miss Lambe, under the protection of Tom's upright brother Sidney, adds an interesting complication. Eligible men naturally find Miss Lambe fascinating, while Charlotte is intrigued by Sidney… (Still good with the adaptation!)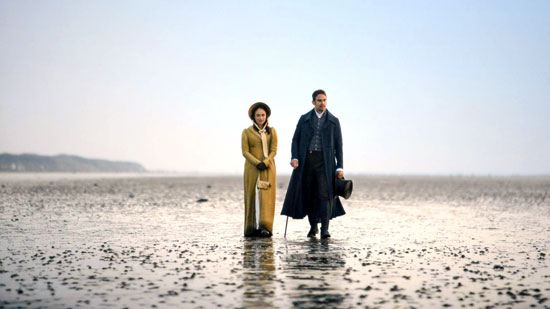 Now it was Andrew Davies turn to imaginatively enter this world of Georgian-era suitors, hustlers, and health cranks and boldly tells us what happens next. With many promising loose ends and romantic possibilities, how will the young people pair off? Will Tom's tourist spa finally catch on with the public? Where will that lead?
Viewers are up in arms that Jane Austen would never have ended Sandition the way it played out at the end of the eighth episode of the British period drama. But although a continuation was never guaranteed, "Sanditon" was penned with a second season in mind, and that's why the mini-series feels unresolved.
Davies shared that the team "were rather banking on having a second series. We certainly didn't want to leave Charlotte to be in despair for too long, that was the reason."
And in that context, leaving Charlotte – and us – in despair for a time wasn't a bad idea, because delayed gratification can be lovely. But despair isn't where we want to reside permanently: period drama fans want to see more of what happens when entrepreneurs, love interests, legacy hunters, hypochondriacs and medical mountebanks come together at a struggling resort aimed to be the next fashionable playground in early 1800s England.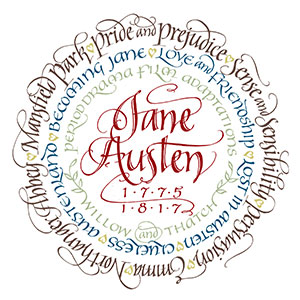 They especially want to see more in the love interest department, and in particular between the lively but levelheaded heroine, Charlotte Heywood (Rose Williams) and the humorous, charming Sidney Parker (Theo James).
According to Masterpiece, in the plot line, Charlotte was meant to discover herself, but also to "ultimately find love." ITV's Head of Drama, Polly Hill called "Sanditon" a "rich, romantic, family saga built upon the foundations Jane Austen laid." But it's not so romantic if we don't get to see Charlotte and Sidney together, and though Charlotte may have found love, we weren't given the chance to see that she gets to keep it.
---
---
Producer Belinda Campbell has stated that the goal was to turn "Sanditon" into a returning series, and the thinking was "we don't necessarily have to finish everything in that [first season]."
Instead, ITV, who commissioned the period drama, decided to cancel it before it even premiered on Masterpiece. But there's still reason to be optimistic. 
When they cancelled the period drama, an ITV spokesperson said "We would have loved it to return, but unfortunately we just didn't get the audience that would make that possible for us, which is heartbreaking for everybody involved in this wonderful adaptation. "Sanditon" is yet to air in the US and we hope they may find a way of continuing with this series."
Back to Andrew Davies: "The American co-producers are very keen to do a second series – we're still living in hope." He added that while a good reception in the US might make ITV reconsider, it was also possible that PBS or another streaming service could pick up "Sanditon" for Season 2. 
Producers Red Planet Pictures added "We will obviously explore all opportunities to keep the world of Sanditon alive." They made it clear that would be intimately connected to how Masterpiece viewers received the series. 
On February 25, Masterpiece tweeted "We love the series and wish it could go on; however, at this time there are no plans for another season. You'll be the first to know if that changes!"
Campbell doesn't think ITV will reconsider, but that doesn't necessarily mean the end of the road. "Were it to continue, we would need a new partner. Which is why the U.S. figures matter, because if it does well and people love it, then these things can happen."
While we don't know US viewership numbers, we do know that "Sanditon" has a strong fan base in the US.
If that's you, take note: a petition circulating to get a second season of "Sanditon" wants a happily ever after between Charlotte and Sidney, and more.
Their other demands: that Esther and Babington have happy moments following their marriage, that Edward's character arc is resolved and removed in a believable way, that young Stringer gets a happy ending and a good life with someone who loves him, that Miss Lambe takes on a more central role, and that Eliza is removed from Sidney's life. Sounds reasonable to us.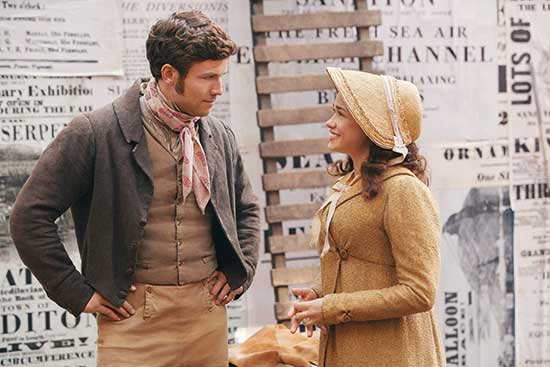 Andrew Davies said that "Jane Austen managed to write only a fragment of her last novel before she died – but what a fragment! It's been a privilege and a thrill for me to develop Sanditon into a TV drama for a modern audience."
We can only reply, "Then carry on, man, carry on!" especially in light of his comment that "if we get a second series, we're certainly going to eventually give Charlotte an ending that she would like." 
In PBS member station WGBH Drama After Dark's recent aftershow talk for episode 8 of "Sanditon," co-hosts Jackie Bruleigh and Andrea Wolanin open by saying they are talking about "The season finale – maybe the series finale of "Sanditon"- who knows?" Bruleigh added "We still don't know, but hopefully we'll find out some more on that soon."
We are right with you.
If things don't work out for a second season for "Sanditon," there's a chance that Andrew Davies would give us our happy ending in a new version of "Mansfield Park." He's been re-reading the book, to see if he'd be interested in adapting it. And that's a yes: "If anybody wanted me to, I certainly would take a chance."
In June 2020, Amazon UK tweeted "#SaveSanditon Squad, we hear you and we're doing what we can. Please could you retweet this to let us know how many of you there are so we can make a case for a new season?" leading fans to speculate that "Sandition" would find a new home on the streamer. 
In early September 2020, a representative for Andrew Davies confirmed the show hasn't yet been greenlit by Amazon, saying: "A second series of "Sanditon" is not out of the question, but it is not yet set up."
Belinda Campbell, executive producer of "Sanditon" added "Although there is no official greenlight or announcement for a second series, we continue to look into all the options available. It's wonderful that the fans are so passionate and we'd love to be able to give them some good news if and when we can."
Stay tuned for updates. 
Sanditon is AVAILABLE to STREAM
---
If you enjoyed this post, wander over to The Period Films List. You'll also want to read about Beecham House.