Last Updated on June 5, 2023
Wondering what period dramas are new on BritBox North America? Three classic films were added to the streamer in May 2023.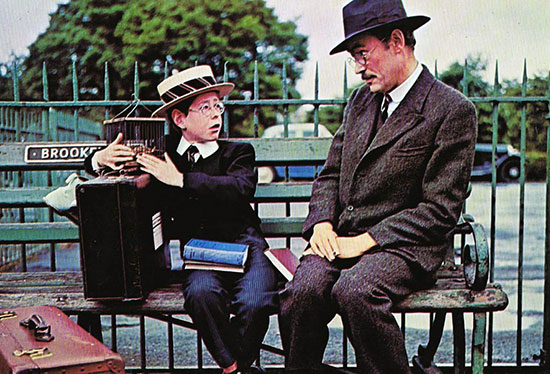 ---
To help keep this site running: Willow and Thatch may receive a commission when you click on any of the links on our site and make a purchase after doing so. 
---
If you have the streaming service as a Prime Video Add-on Channel, you can use our "Add to your WATCHLIST" links to do just that. Free trials are available here.
When you are done here, check out what's new in June.
---
---
New Period Dramas on BritBox in May
---
---

Camelot (1967)
Richard Harris and Vanessa Redgrave star in this classic adaptation of an old Arthurian legend. After the arranged marriage of Arthur (Richard Harris, This Sporting Life) and Guinevere (Vanessa Redgrave, Howards End), the king gathers the noble knights of the realm to his Round Table. The dashing and stalwart Lancelot (Franco Nero, Django) joins, but soon finds himself enraptured by the lovely Guinevere. When Arthur's illegitimate son, Mordred (David Hemmings, Gladiator), reappears in the kingdom and outs the secret lovers, Arthur finds himself trapped by his own rules into taking action against his wife and closest friend.
Available May 9, 2023
---

Foxtrot (1976)
Peter O'Toole (Lawrence of Arabia) and Charlotte Rampling (Broadchurch) star in a sensual thriller about a Romanian aristocrat who retreats to a desert isle with his wife and servants on the eve of World War II. After friends turn up uninvited and decimate supplies on the island, they must battle against the odds to restore their idyllic island haven.
Available May 9, 2023
---

Goodbye, Mr. Chips (1969)
Stuffy young Latin instructor Arthur Chipping (Peter O'Toole, Lawrence of Arabia) is widely disliked by his young charges at a small public school in Great Britain in the 1920s, until he finds his life turned around by charming music hall singer and comedienne Katherine Bridges (Petula Clark, Finian's Rainbow). Though her lower-class past impedes Chipping's longed-for rise to headmaster, the students become devoted to her good-hearted warmth, which also helps transform the once-despised "Chips" into a beloved school figure. This much-loved family-friendly musical is based on James Hilton's 1934 novel.
Available May 9, 2023
---
About BritBox: BritBox is a digital video subscription service offering the largest collection of British TV in the U.S. and Canada. Created by two British content powerhouses—BBC Studios, the subsidiary arm of the BBC, and ITV, the UK's biggest commercial broadcaster—the service features iconic favorites, exclusive premieres, and current series and soaps—most available within 24 hours after their UK premiere. 
If you enjoyed this post, wander over to The Period Films List. You'll also want to see our review of "The Confessions of Frannie Langton."