Last Updated on April 9, 2023
"The Confessions of Frannie Langton" is coming to BritBox this spring. The new four-part British period drama tells the tale of forbidden love, murder, and exploitation in post-slave trade England.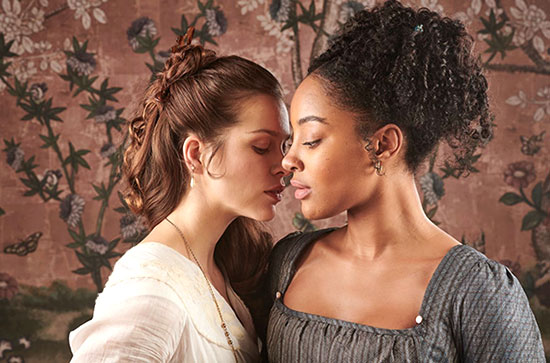 ---
To help keep this site running: Willow and Thatch may receive a commission when you click on any of the links on our site and make a purchase after doing so. 
---
Based on the 2019 novel of the same name by Sara Collins, "The Confessions of Frannie Langton" (2022) stars Karla-Simone Spence as Frannie, the young protagonist born into a life of slavery, Sophie Cookson as her lover Madame Marguerite, and Stephen Campbell Moore as Mr. George Benham, Marguerite's husband.
Sara Collins, who adapted her 19th century-set murder mystery for the screen, has written "an evocative, haunting script with complex, multi-faceted women at its heart," says Cookson. And here in the US, we won't have to wait much longer to watch it.
All four episodes of "The Confessions of Frannie Langton" premiere on BritBox Wednesday, March 8, 2023. The series is also available to stream here on the BritBox Add-On Prime Video Channel.
Read about the new limited series, and watch the trailer below.
---
---
Set in 1826 against the dazzling opulence of Georgian London, the television series "The Confessions of Frannie Langton" narrates Frannie's journey from a Jamaican plantation to the grand Mayfair mansion of celebrated scientist George Benham and his exquisitely beautiful wife, Madame Marguerite Benham.
In a misguided and monstrous gesture Frannie is gifted to Benham by the man who owns her, John Langton, and she is employed as a maid in the household, much to her chagrin.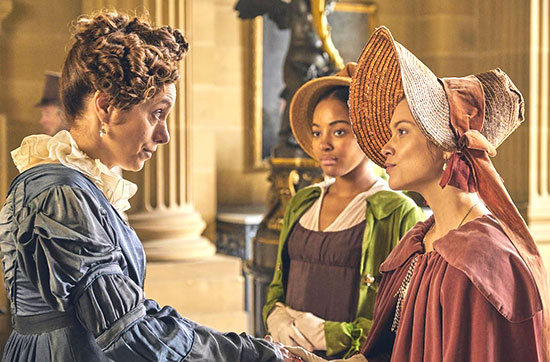 As the Gothic plot twists and turns, events take a fateful turn as the Benhams are found dead in their beds, with Frannie lying next to Marguerite. Frannie is accused of murder but swears that she couldn't possibly have killed her mistress because she was devoted to her, in fact loved her, and so the mystery begins.
Dragged away to prison, Frannie attempts to piece together the events of that night. She is deep into a laudanum addiction and unclear about precisely what happened.
Will Frannie recall the haunting events of that night? All she knows is she loved Marguerite passionately and cannot believe she would have hurt her.
But if not Frannie, who did commit the double murder? Others have motive, but only Frannie is accused and she will hang if found guilty. Is she just a scapegoat for the double murder? What hope does she have of clearing her name?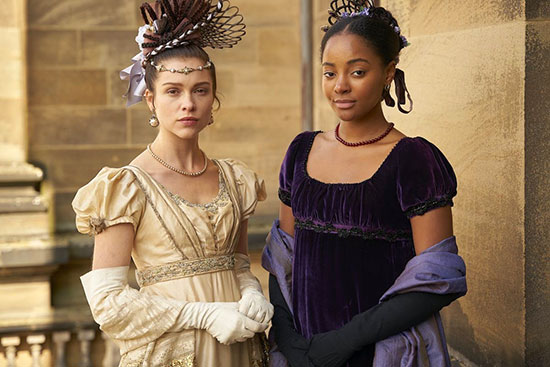 "The Confessions of Frannie Langton" (2022) is the beautiful and haunting tale about one resilient woman's fight to tell her story.
The ensemble cast includes Lydia Page, Jodhi May, Patrick Martins, Steven Mackintosh, Henry Pettigrew, Amarah-Jae St. Aubyn, and Pooky Quesnel. Adapted by Collins, the series is produced by Carol Harding (Agatha And The Curse of Ishtar).
"The Confessions of Frannie Langton" is AVAILABLE to STREAM
---
---
If you enjoyed this post, wander over to The Period Films List. You'll especially like the Best Period Dramas: Georgian and Regency Eras list.