Last Updated on July 17, 2020
PBS unmasks the real-life drama and intrigue hidden within the walls of the notable British landmark which inspired the Edwardian era period drama "Mr. Selfridge."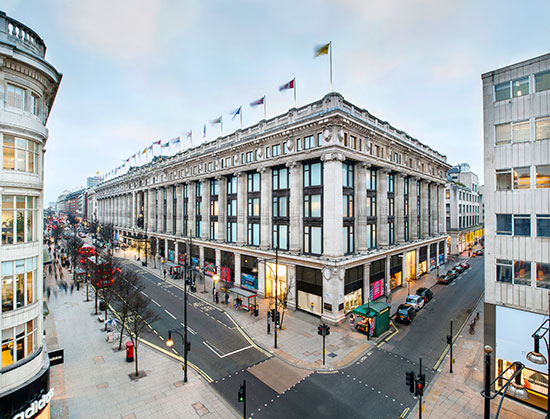 ---
To help keep this site running: Willow and Thatch may receive a commission when you click on any of the links on our site and make a purchase after doing so.
---
Originally broadcast in 2013, "Secrets of Selfridges" takes viewers to the place where luxury shopping was born. If you missed it when it first aired, now you have two more chances to catch it on public television.
---
---
PBS says that with "Secrets of Selfridges," they "peel back the layers and look to see what's been swept under the rugs of British history" because "viewers love exploring the real stories of sites made familiar by… our fictional series."
The brain child of an American — Harry Gordon Selfridge, whose life is depicted in four seasons of the PBS MASTERPIECE period drama "Mr. Selfridge" — Selfridge & Co. spurred a revolution in the way Londoners shopped, introducing a new American retail model that made shopping less a practical pursuit and more a luxurious adventure.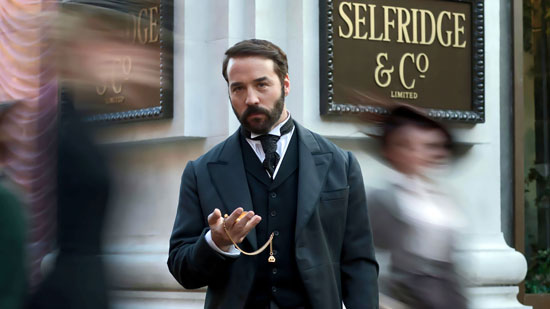 Keen to put the shopper's experience above anything else, it was the real, flamboyant Mr. Selfridge who adopted the philosophy that "The customer is always right," a mantra for shops all over the world.
Founder Harry Gordon Selfridge rose from poor rural America and personal tragedy to take old London by storm. Opened in 1909, his department store revolutionized shopping in the capital and had a lasting impact on British society. Now almost forgotten in time, London was once a very formal place with strict divisions. Women weren't allowed to go out alone, different classes were discriminated against and shopping was a restricted affair.
Selfridge himself had been thrown out of a store in London by bullying staff whilst visiting on a work trip. It made him determined to offer British shoppers a new experience. Having blazed a trail from poverty to success in Chicago retail, Harry Selfridge decided to set up in the British capital and capitalize on the gap in the market.
Selfridge and his store brought the American dream to London. For 1900s British shoppers it was a revelation. The goods were beautifully presented; there was entertainment, restaurants and services. Customers were invited to spend the day inside at their leisure and buy at their pleasure. They ended up doing both.
For London's women it was particularly liberating. For the first time they could go out alone and still be respectable and comfortable. Soon the suffragettes, campaigning for the female vote, found a key ally in Selfridge and his store. Selfridge also broke down entrenched British class barriers. His innovation of discounts and the bi-annual sale are taken for granted now. In 1910 it had upper class ladies and working women scrambling for the same goods.
Selfridge was a visionary. But behind his progressive business there hid a world of family secrets and vice. Obsessed by his climb up the British class ladder and taken by a taste for night-life, he began to slip. When his store really needed him, the genius of Selfridge was absent. It would lead to the ultimate betrayal.
Secrets of Selfridges airs Sunday, August 30, 2020, 8:00-9:00 p.m. ET, and again on September 3, 2020 at 9 p.m. ET. As always, check local listings.
Secrets of Selfridges is AVAILABLE to STREAM
Mr. Selfridge is AVAILABLE to STREAM
---
If you enjoyed this post, wander over to The Period Films List. You'll also want to see Lucy Worsley's Royal Myths & Secrets and our series of posts about the period dramas that have aired on PBS Masterpiece.